The Dangle Byrd House by Koko Architecture can be seen as Phillip Johnson's glass house reloaded, with an emphasis on material consciousness.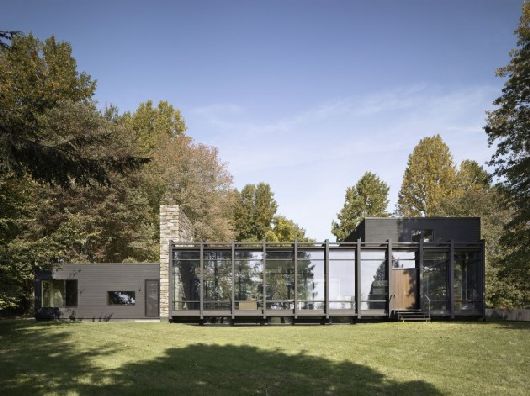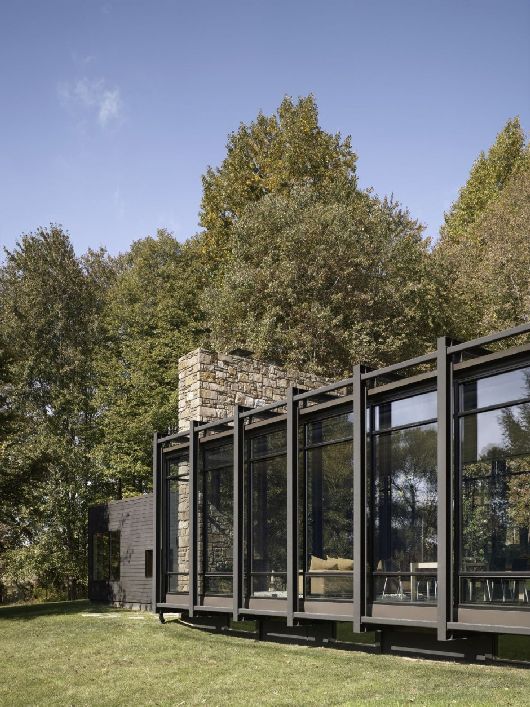 The interlocking volumes of stone and the glass box in a cage of vertical dark wood and metal ribs allow a minimalist yet elegant space experience. The Dangle Byrd house is sustained by solar heating. The chimney is incorporated in the stone part of the house, seemingly anchoring the light structure. The "looking glass" living room overlooks the pool, with a "white box" dressing cabin on the pool terrace, turning into a visual experience by night lighting.
The master suite is elegantly furnished with walnut on the inside, with a steel bridge passing over the 2 story living room to the guest suite. A symphony of textures develops on the inside, from dark tiles and dark wood through warm walnut to white surfaces.
If you have to live in a house of glass, this is the way to do it.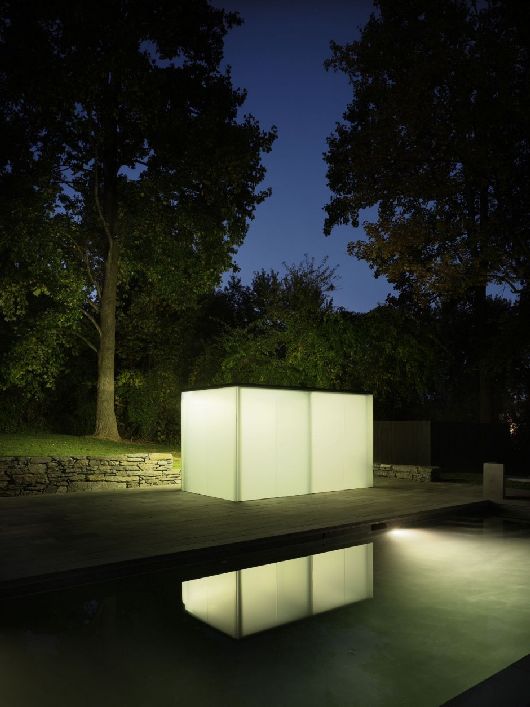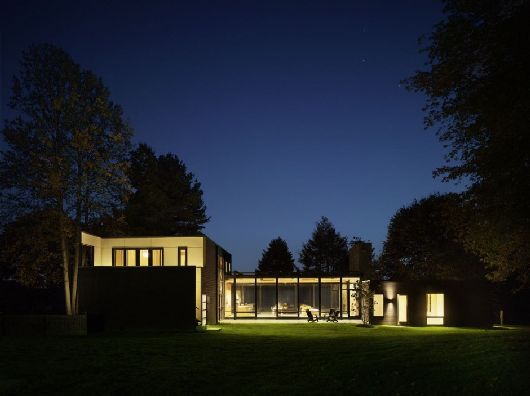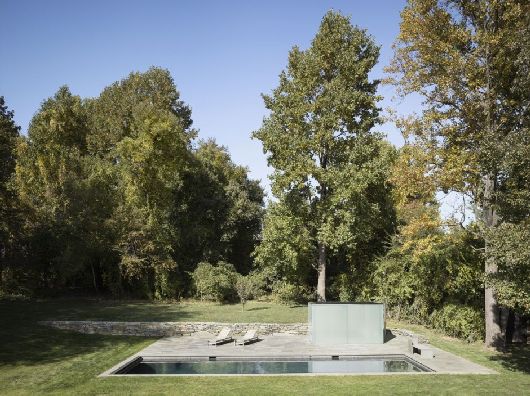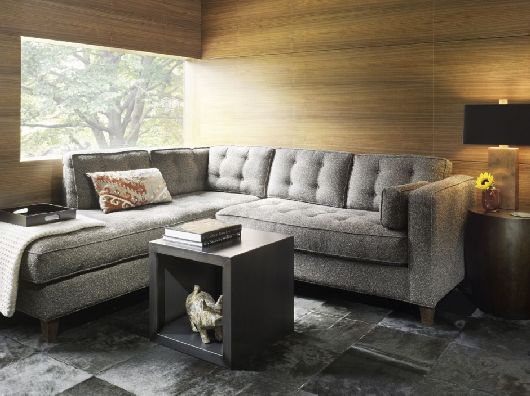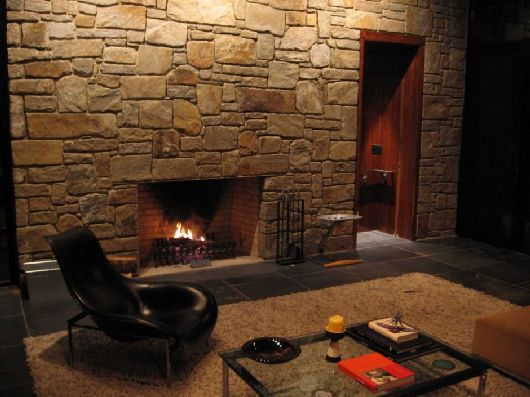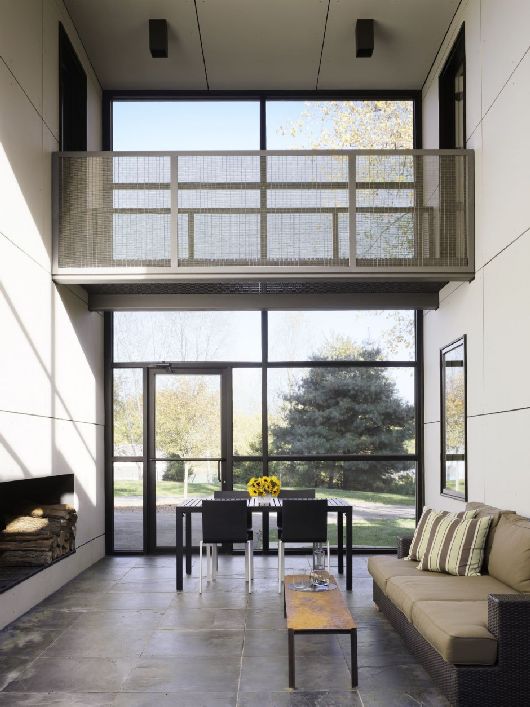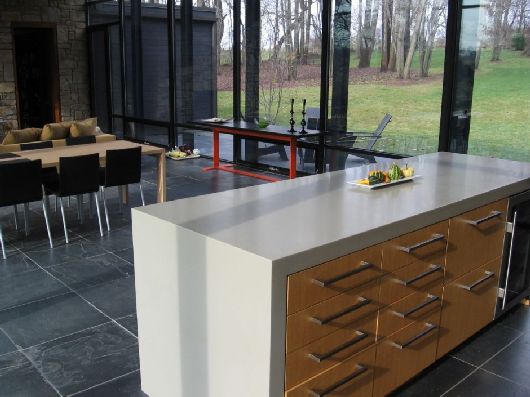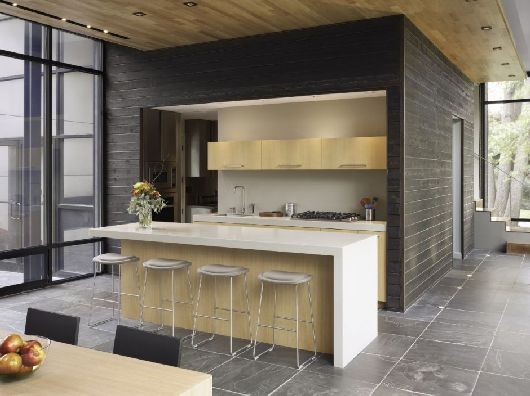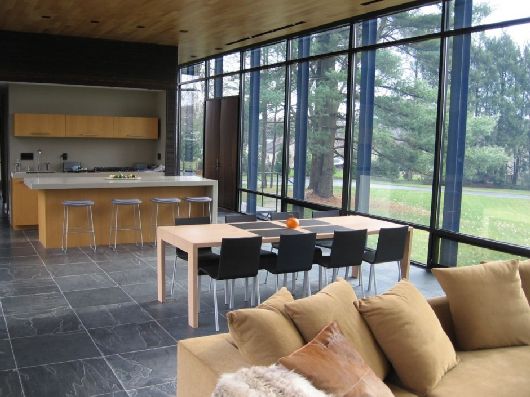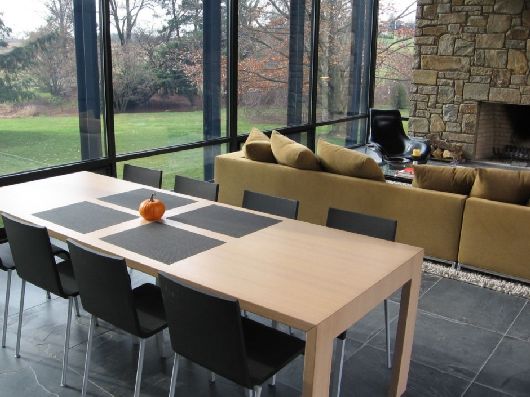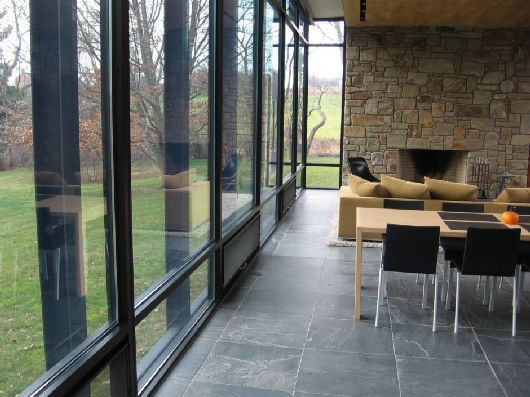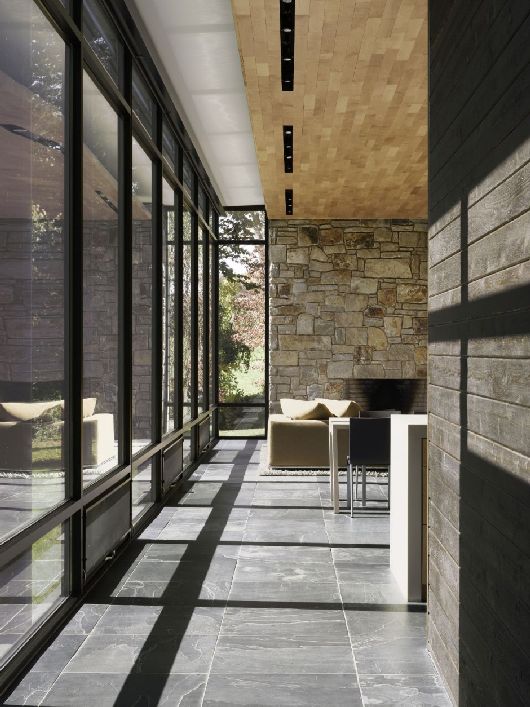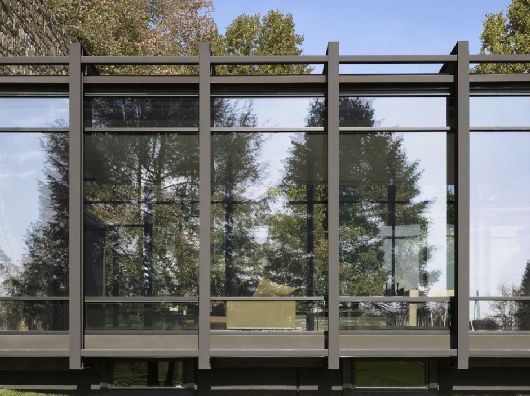 Photography by Nikolas Koenig and Patrick Casey