A simple and geometric modern home, this creation by Coop 15 Architecture is remarkable for the inspired furnishing of its prolonged and successive interior spaces, all the while emphasizing the integrity of the mid-century modern structure. Longitudinal strokes and stripes of color run all over the rich wooden floors, furniture and kitchen tiles: the textures of surfaces were chosen to express and convey naturalness, spontaneity and continuous flow.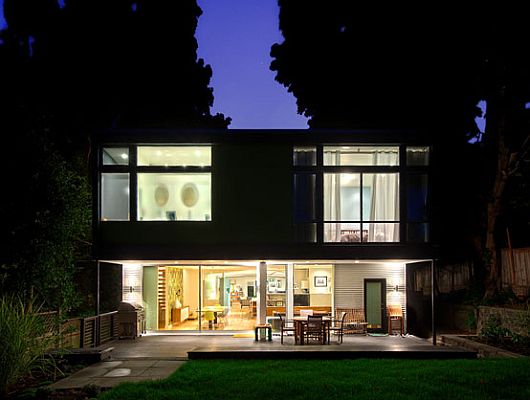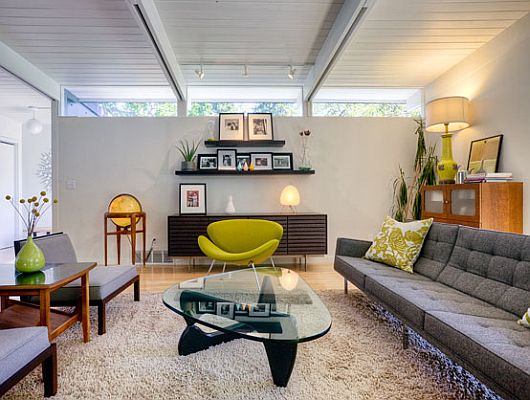 The comfortable living room features a rich plush carpet and an sculptural glass coffee table, and tinges of green here and there, in the objects contributing to the color scheme, correspondent to a wallpaper with rich patterns of green hues on one dining room wall.
Long cabinets, long kitchen counters, long tables, long sofas as well as the inherited and refurbished collection of period furniture are punctuated with the pleasant optical effect of suspended vertical illumination volumes. From the vibrant strokes in the kitchen and atrium to the pixellated mosaic tiles wall design in the bathroom, the design creates exuberance from one room to another.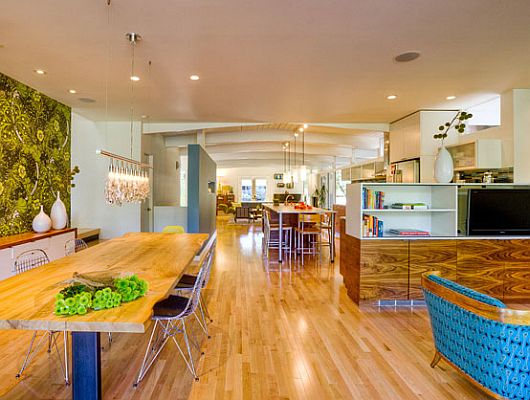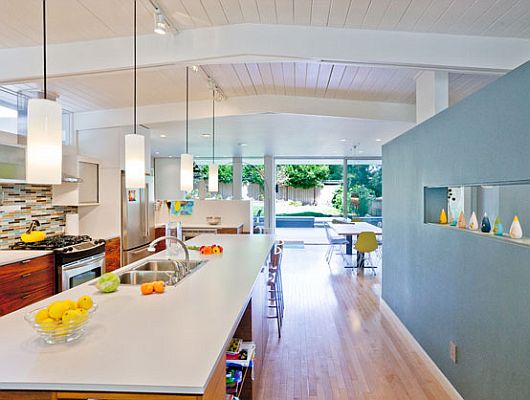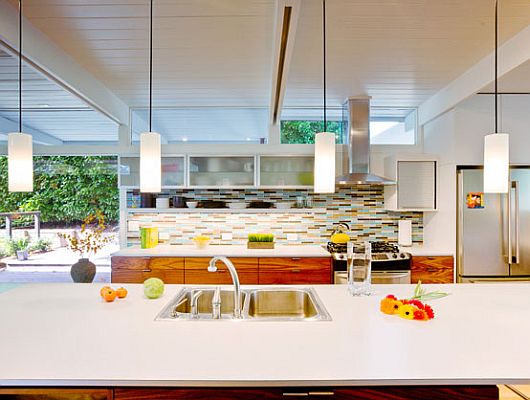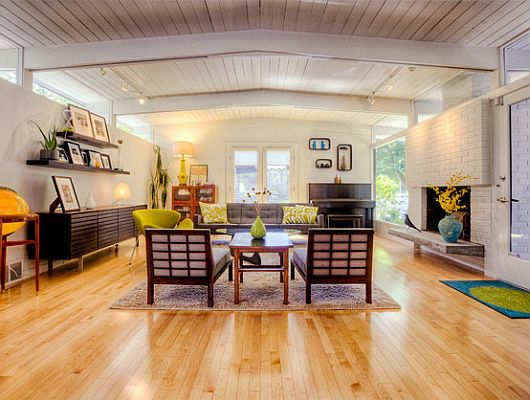 [Photos by Daniel Sheehan Photography]