The creative minds from Mount Fuji Architects Studio, Masahiro and Mao Harada, have come up with an uber minimalist weekend villa for one of their clients. Located in the mountainside, in a popular holiday area renown for its hot springs, in Shizuoka Prefecture on Japan's main island of Honshu, this graceful Plus House is in a class of its own. With the building's main blocks at 90-degree angles forming a cross, or a plus sign (where the name comes), the two-storey weekend villa overlooks the Pacific Ocean and boasts amazing views of the surrounding scenery. On the lower level there are private rooms and a bath (drawing its water directly from a hot spring)
The exterior is clad entirely in white water-polished marble with surface texture changing gradually toward the outer tips of the blocks from rough to mirror-smooth. The interior is also covered in white marble that reflects the blue light from the south (ocean) and green light from the west (forest).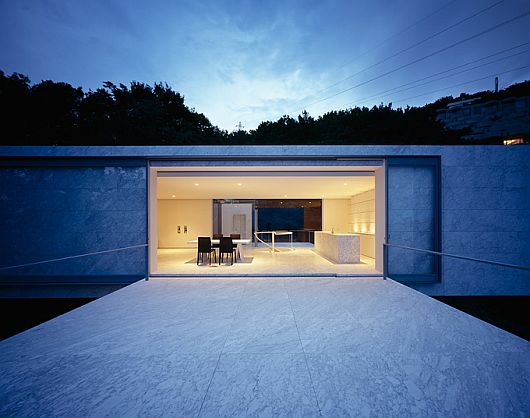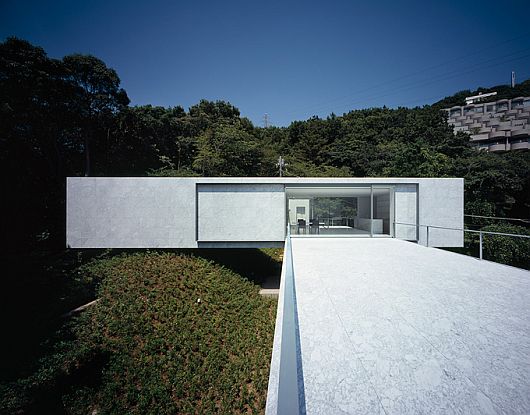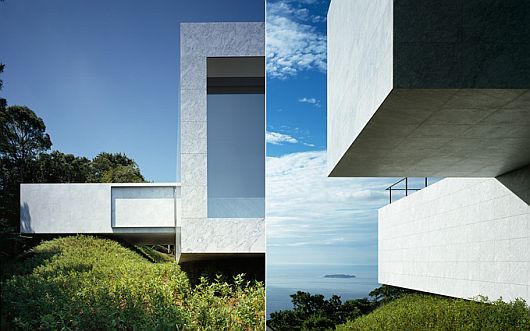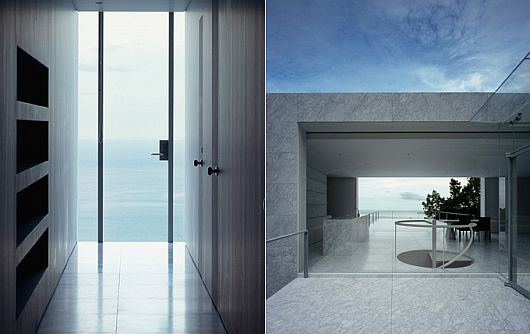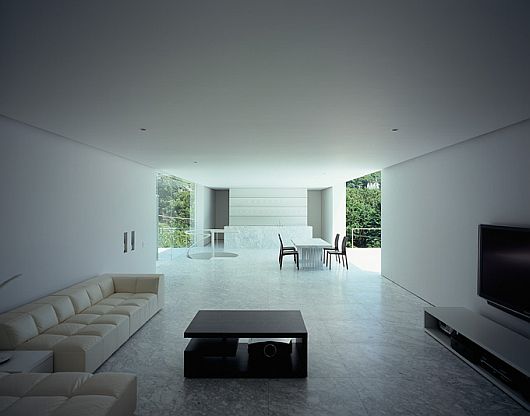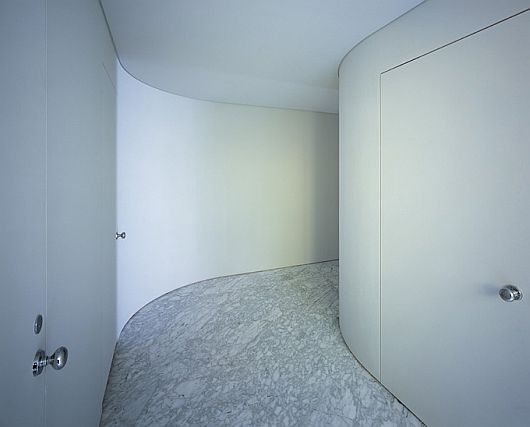 Photographs – Ken'ichi Suzuki
Liked the story? Share it with friends.