On a Hillside terrain in Park City, Utah, the amazing architects from Bohlin Cywinski Jackson came out with this stunning example of classic and modern at the same time. Dubbed the Farrar Residence, it was only built in stone, concrete, wood and steel to blend with the wild scenery in the most elegantly possible way. What's top notch about this house – and we're not talking about the $8.9 million price tag or those exquisite views – is the way a 25m lap pool cantilevers over a rushing mountain.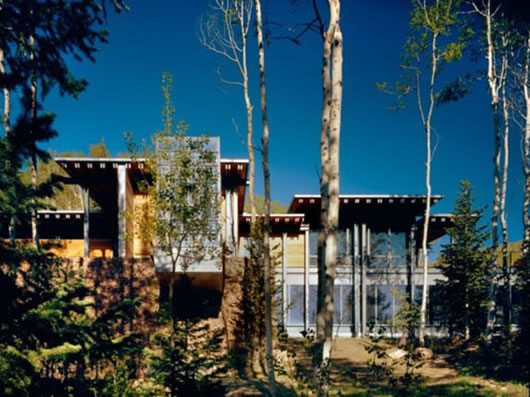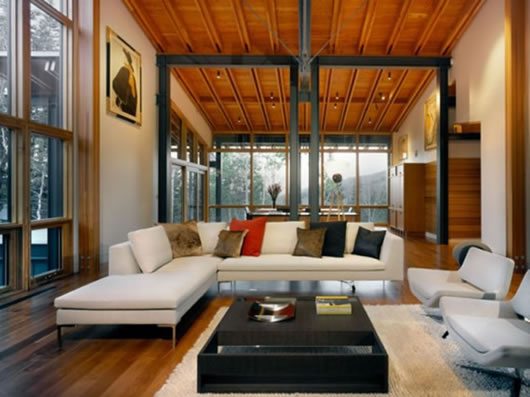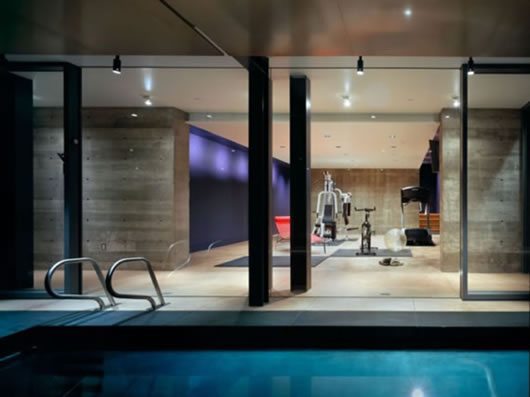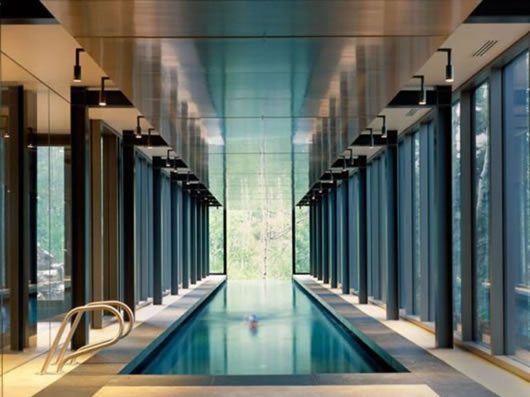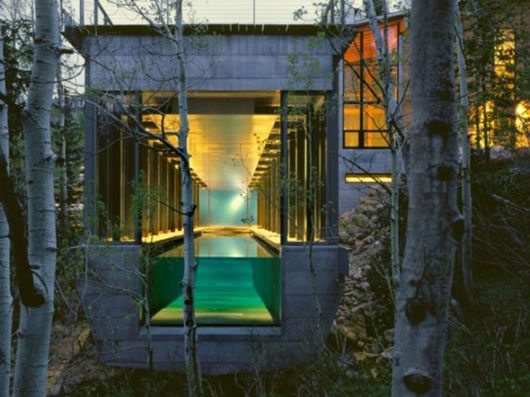 With such a pool, the forest scenery and the highly contemporary furniture that adorns the interiors, and you can easily say that that Farrar Residence looks a lot like the perfect tranquil home you've always wanted. The pool seems to disappear into the outside woods while the end view of the pool from the outside makes you wonder what is holding the water in the pool
The exercise room adjoining the pool is an added bonus. After some exercise, you can relax in the evening with a bottle of your favorite wine right from your own private wine cellar.
In all honesty, relocating to this 13,000 square foot house on those 12.8 acres of land in Park City, Utah, sounds like a dream come true, but then again you'd have to afford signing a $10 million check before you get your luggage in. (found on Contemporist)