Adding a new structure to an old home is always a task that demands both care and precision. One needs to balance aesthetics with ergonomics while ensuring that the old and the new find space next to one another. The same is the case with Ruby, a renovated home in the suburbs of Melbourne that was originally built in the 1950's by C.C. Sainsbury for assisted veterans. In its new form, the house perfectly meets the demands of a modern family as a new second storey addition transforms the interior with a new kitchen, dining area, kids' bedrooms and study. Yet the revamp carried out by Foomann Architects, perfectly complements the existing old brick and wood structure.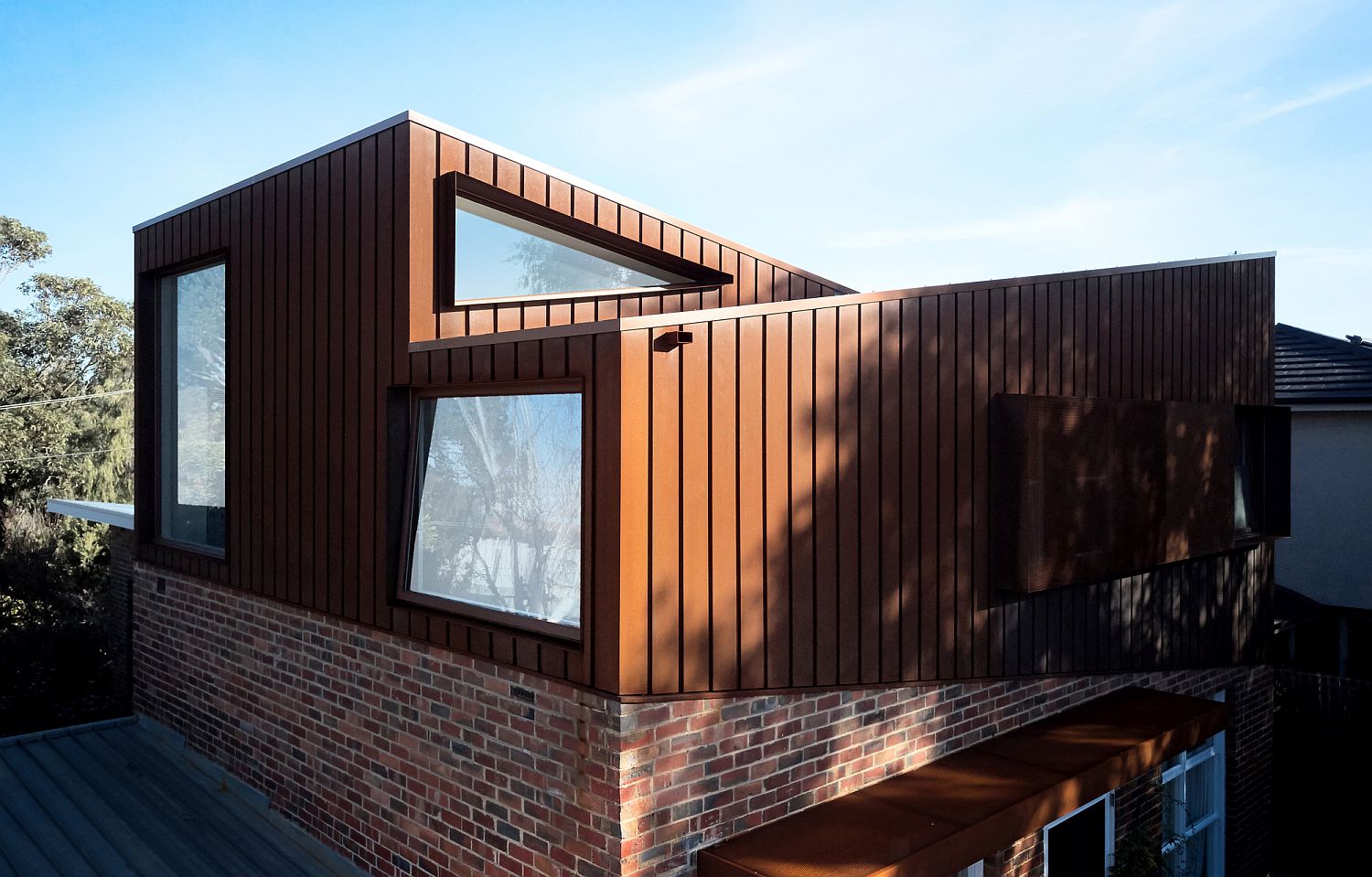 The smart second floor is clad in corten sheets with the lower level retaining its brick presence. Large glass windows, skylights and an open design ushers in ample natural light with corridors connecting the rooms in an efficient fashion. On the inside, storage units, shelving and concealed wardrobes maximize space with ease while the old home and the new addition seem to flow effortlessly into one another. A perfect example of modern renovation that pays homage to the old! [Photography: Willem-Dirk du Toit]
RELATED: Striking Edwardian Home In Melbourne Gets A Space-Conscious Modern Extension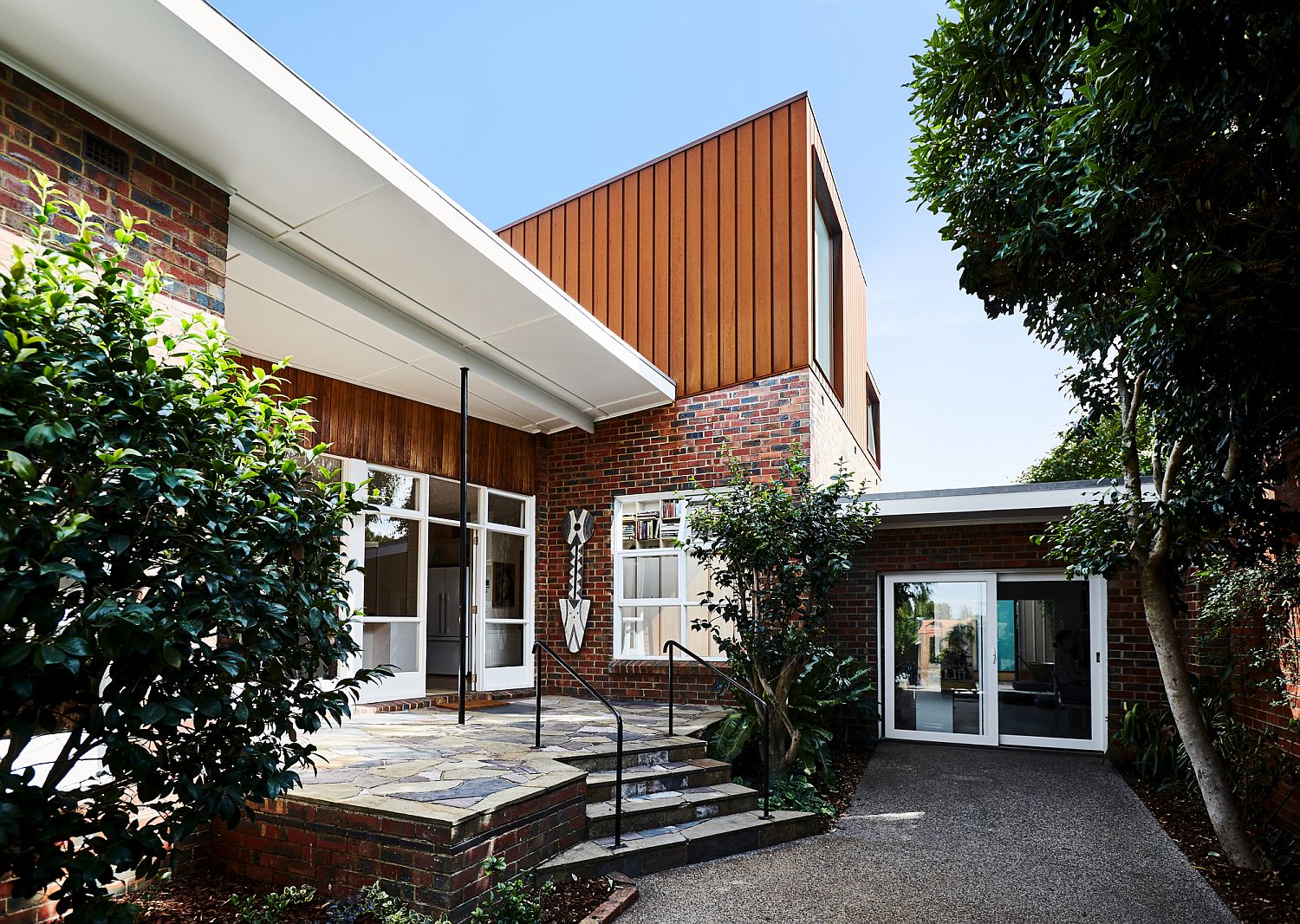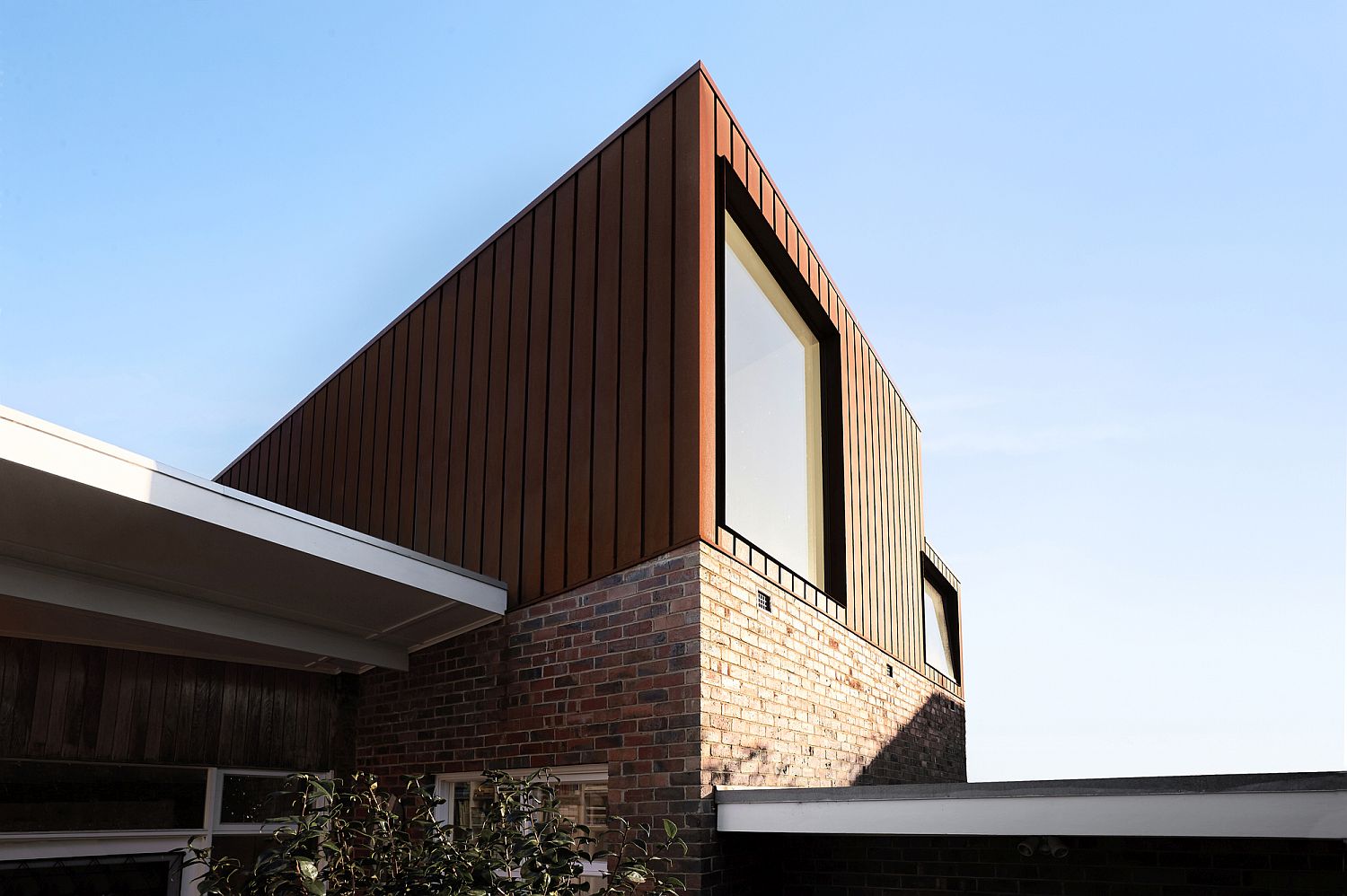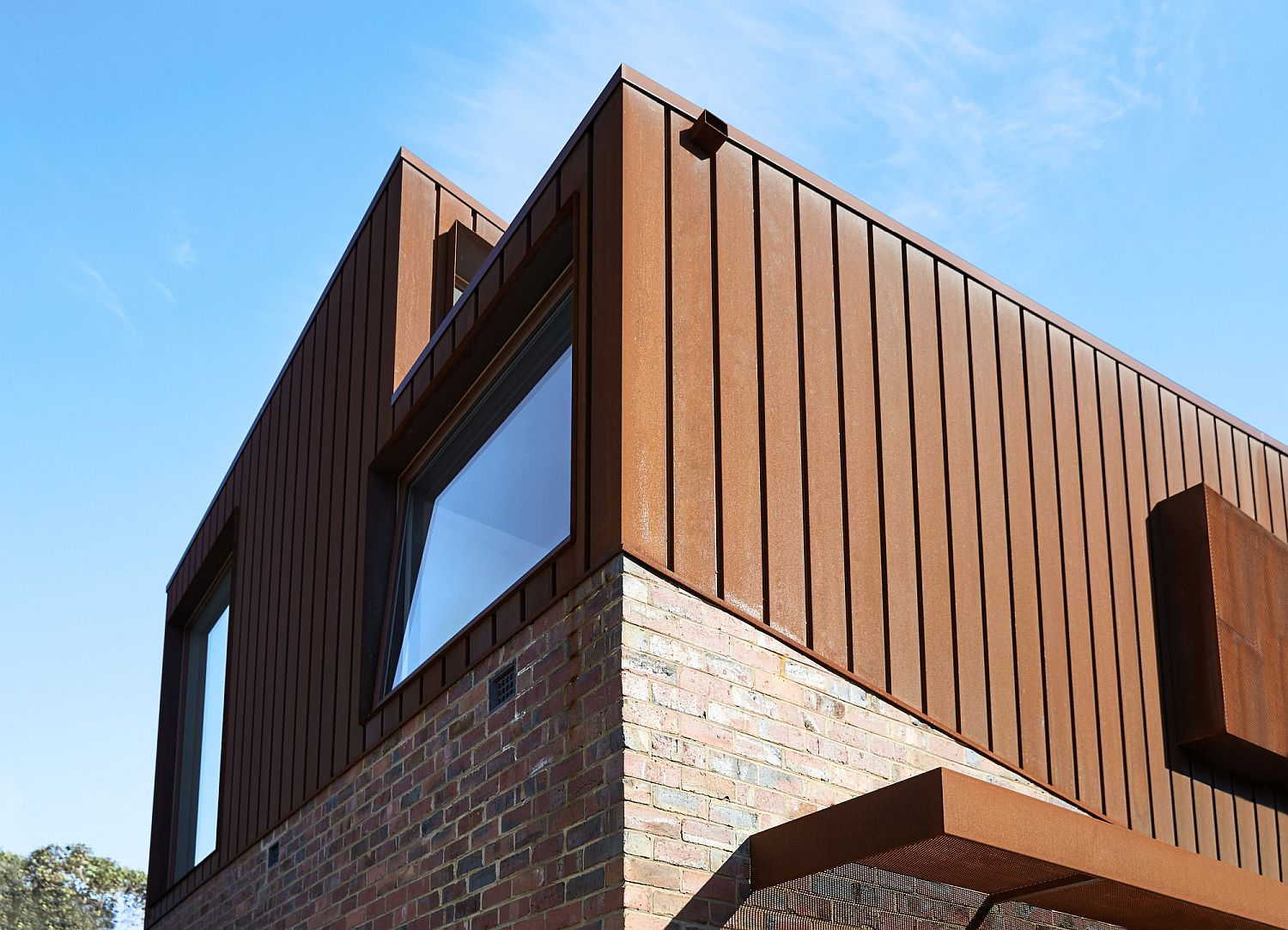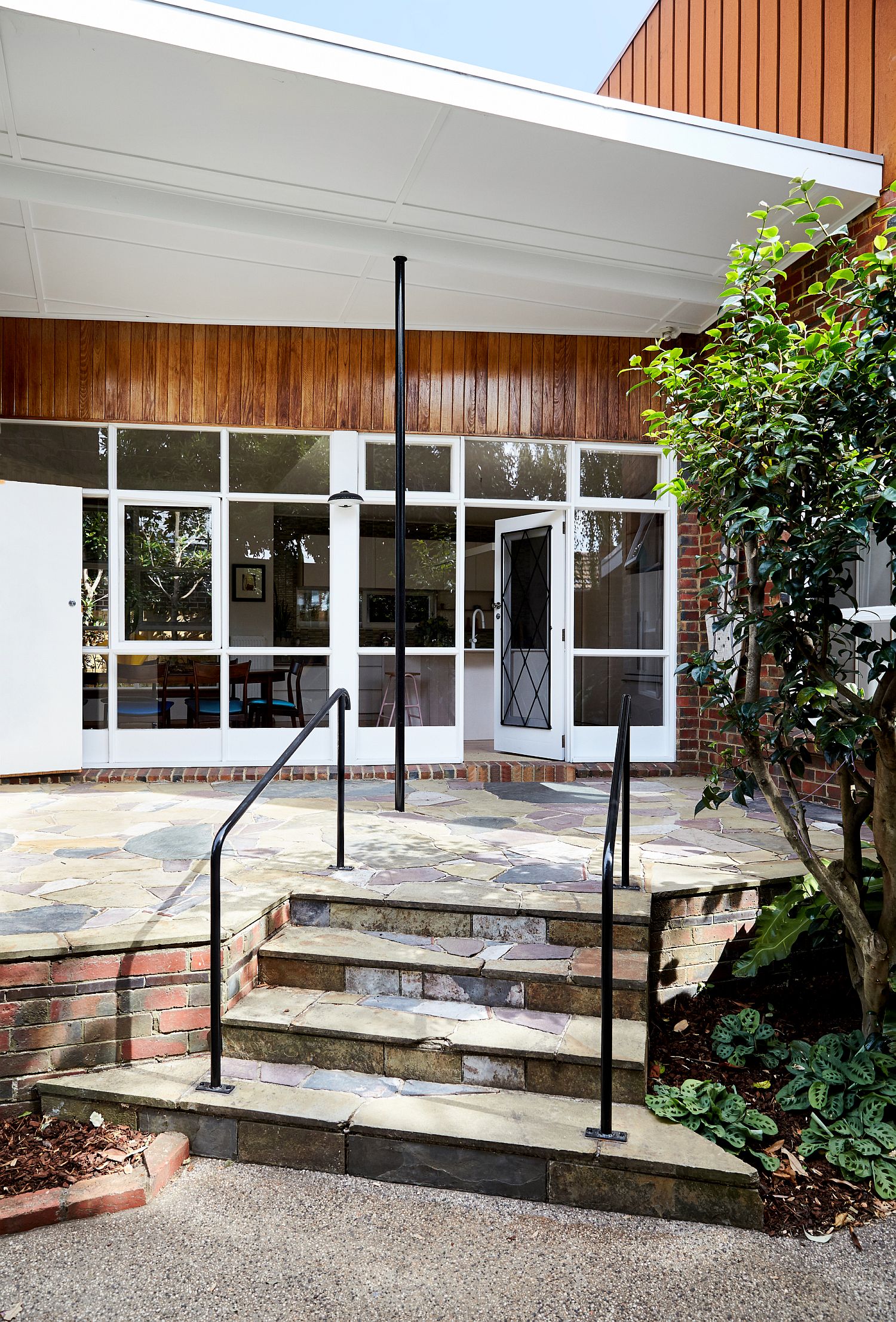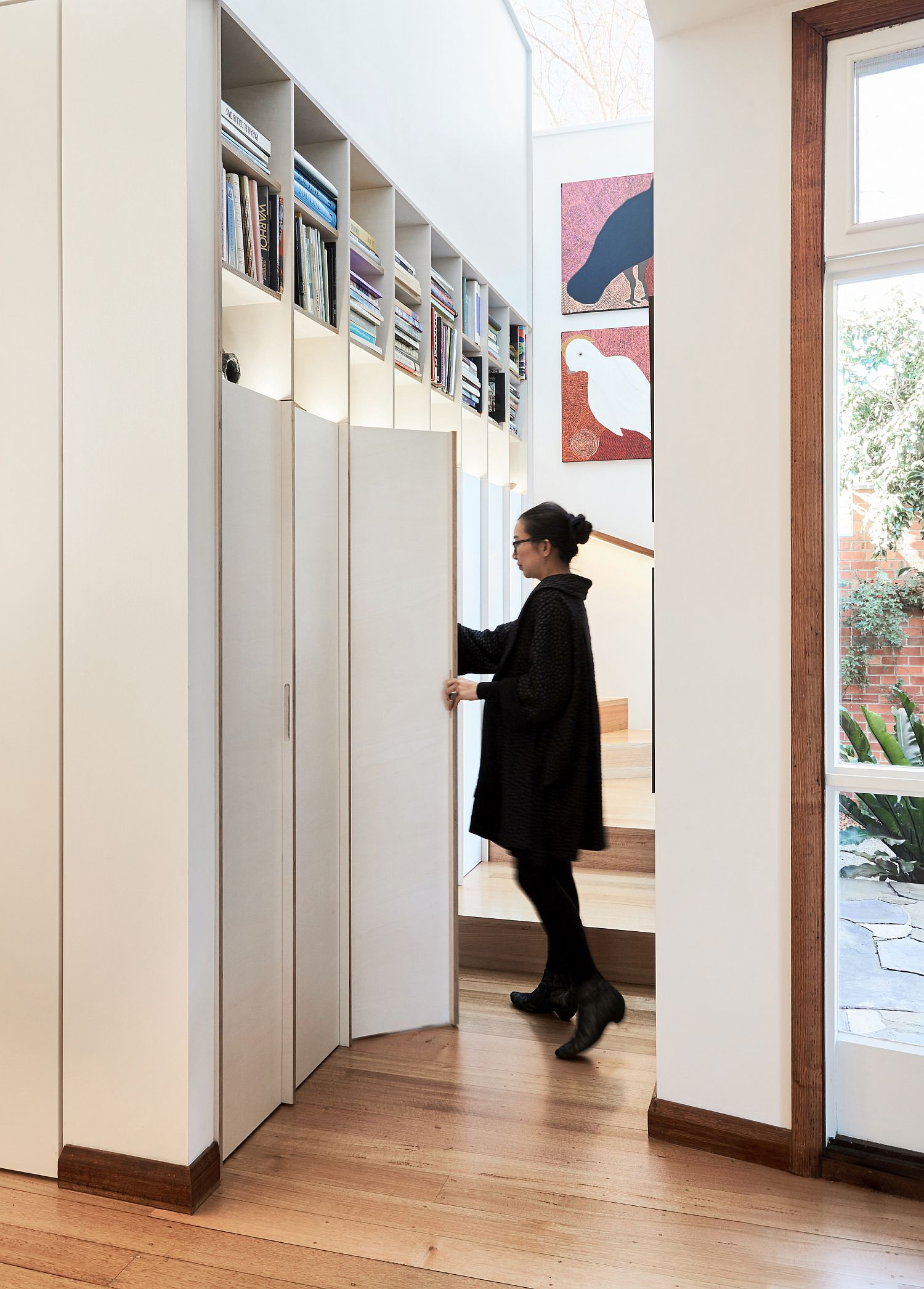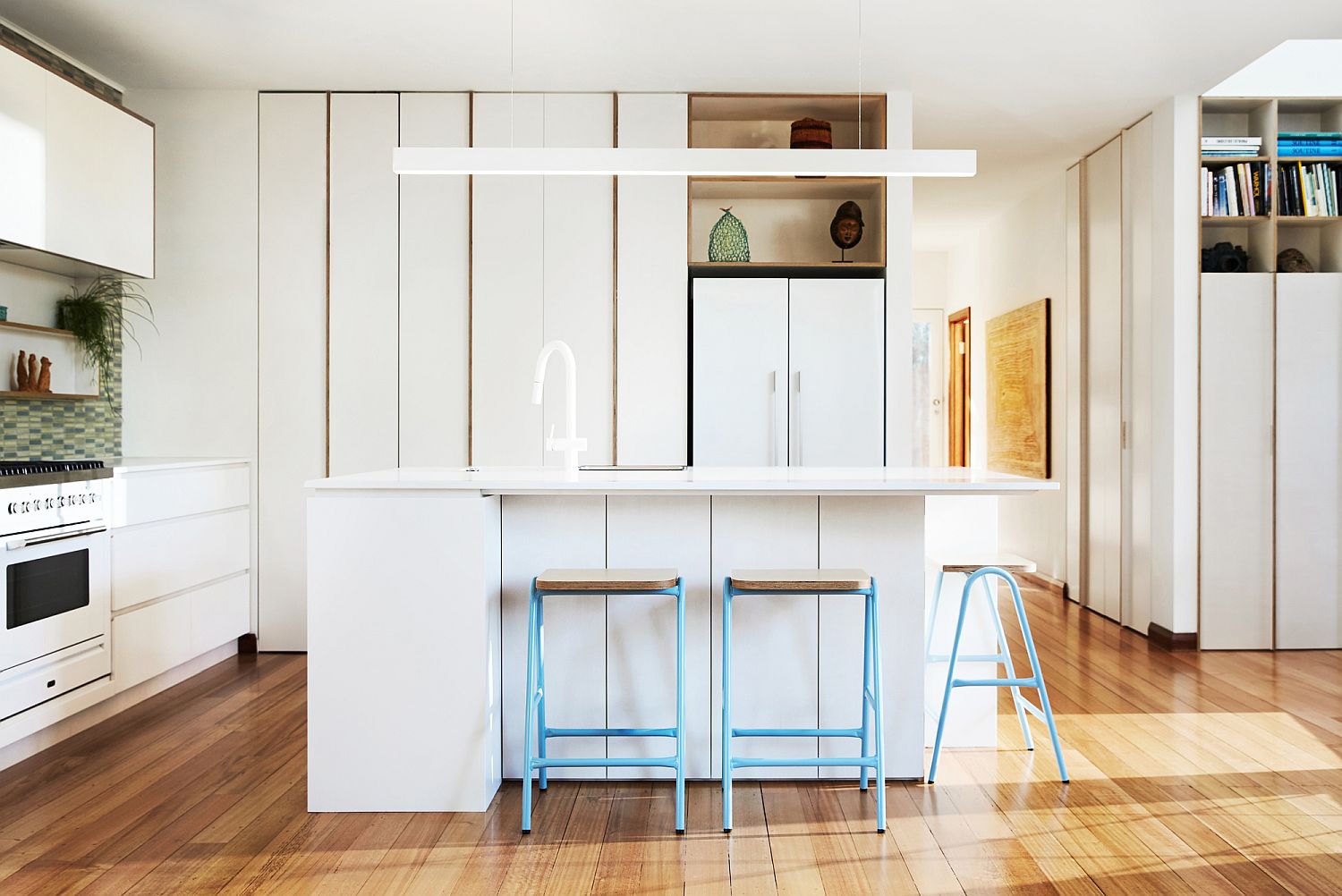 While neighbours to the north and west contain overbearing homes; the east features a manicured garden. Views are managed through window placement and perforated screens. An east facing window at the top of the stair is at the apex of the new volume and frames a mature Silver Birch creating the key view from both floors. The raked volumes of the extension overlap in the centre of the kids' bedrooms where triangular windows bring in light and sky.
RELATED: Timber Screens and an Open Plan Living Revamp this Suburban Melbourne Home