Every time we look at an aging home being given a new lease of life with a smart renovation and addition, then we can spot the few elements that are common to all such makeovers. In the last decade, the 'rear extension' with a box-style design has been the most preferred and successful way to extend classic residences without altering the original house drastically. But the Ascot Vale House in Melbourne takes an entirely different path with a brick, wood and glass extension that stretches towards the east and does not fit into your regular rear extension models. Designed by Taylor Knights, this beautiful art deco home was originally built in the 1940's and was in need of an urgent, modern upgrade.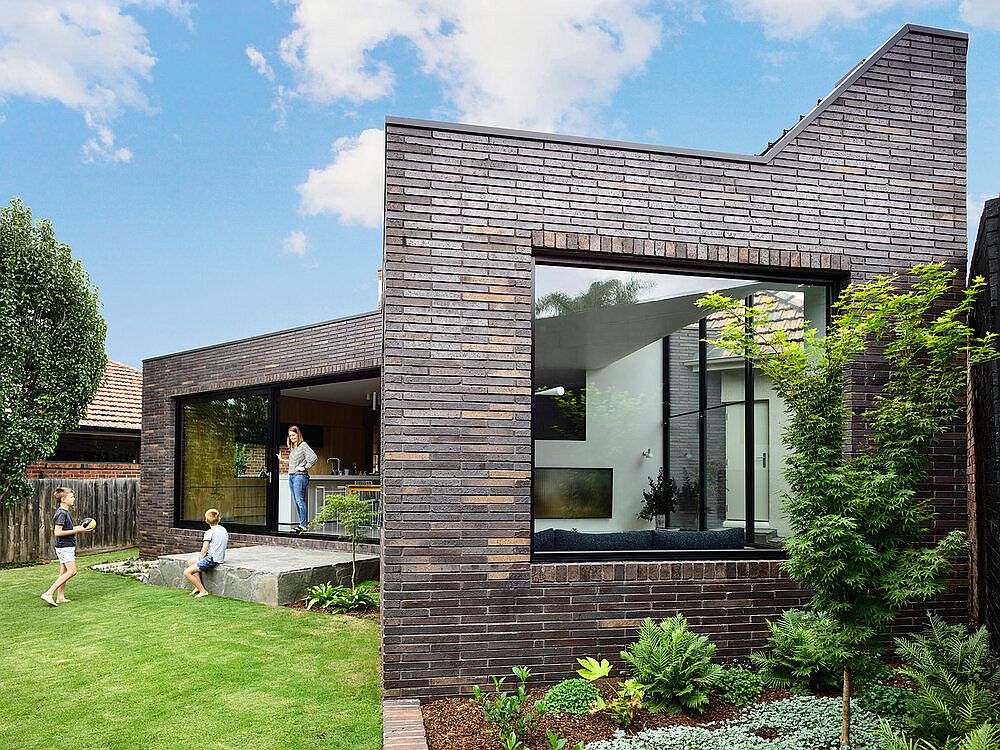 The new extension in dark brick opens up to a series of gardens and courtyards around it and ushers ample light into the older part of the house as well. With street façade that remains unaltered and timeless and an interior that perfectly accommodates a modern, urban lifestyle, you get the best of both worlds in here. A large window seat in wood sits at one corner of the new open plan living space and allows those inside to relax as they take in the sights and sounds outside while sliding glass doors connect the kitchen and dining area with the outdoors.
A color scheme in white, gray and wood, elegant modern décor and smart skylights complete the cheerful transformation of this lovely Aussie home. [Photography: Derek Swalwell]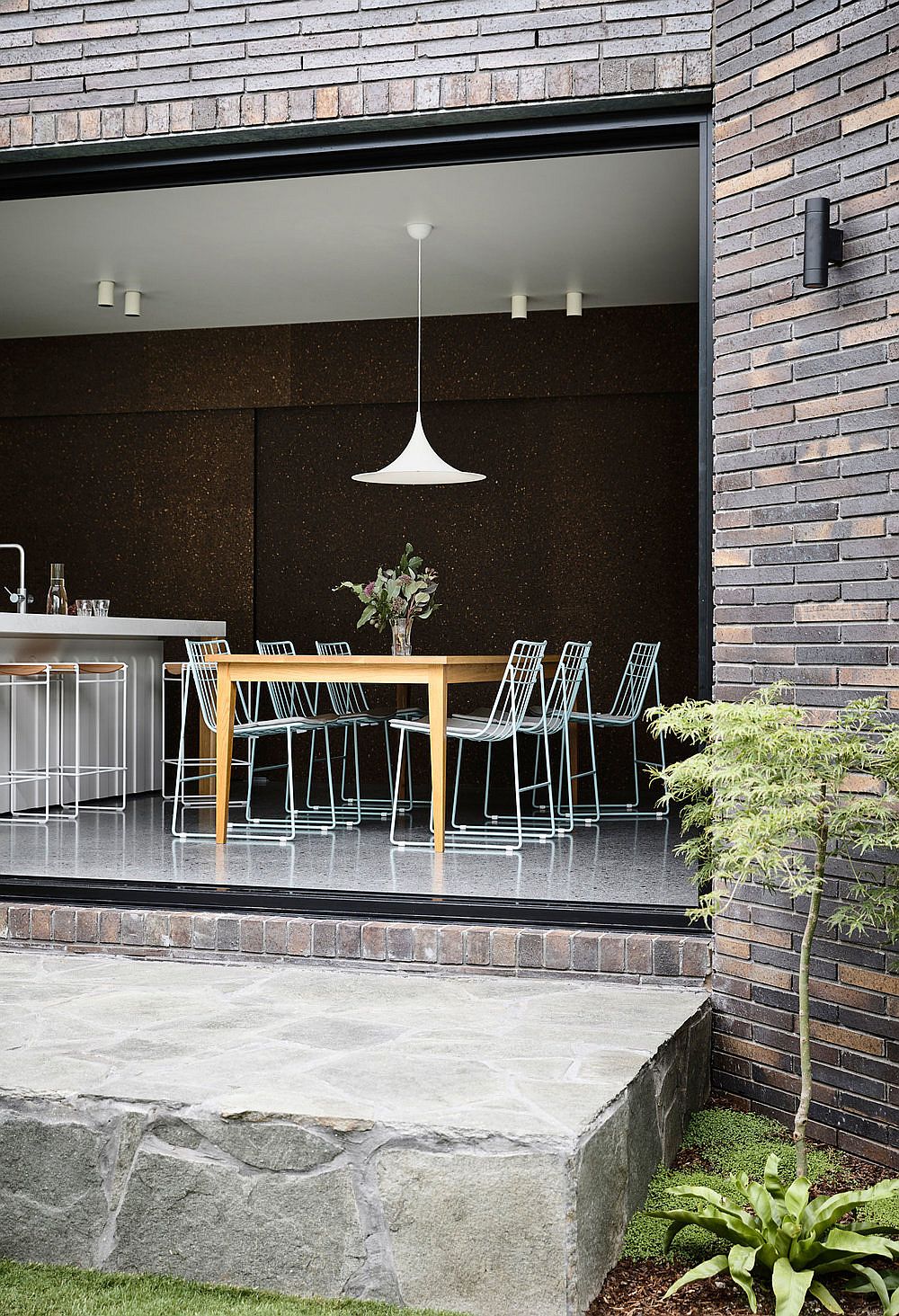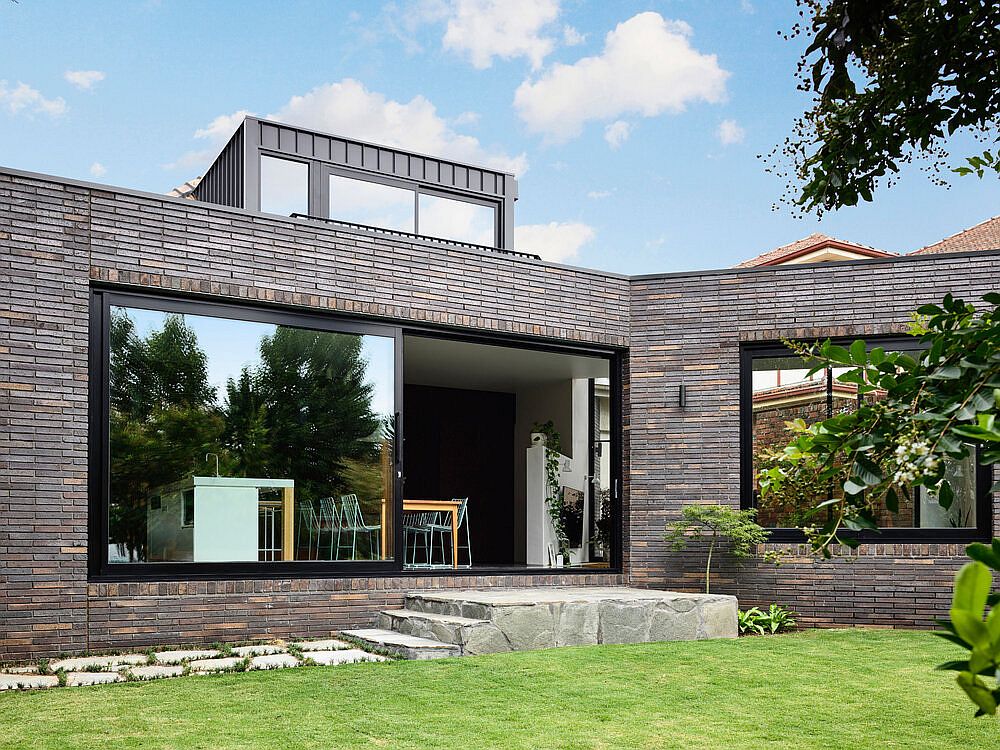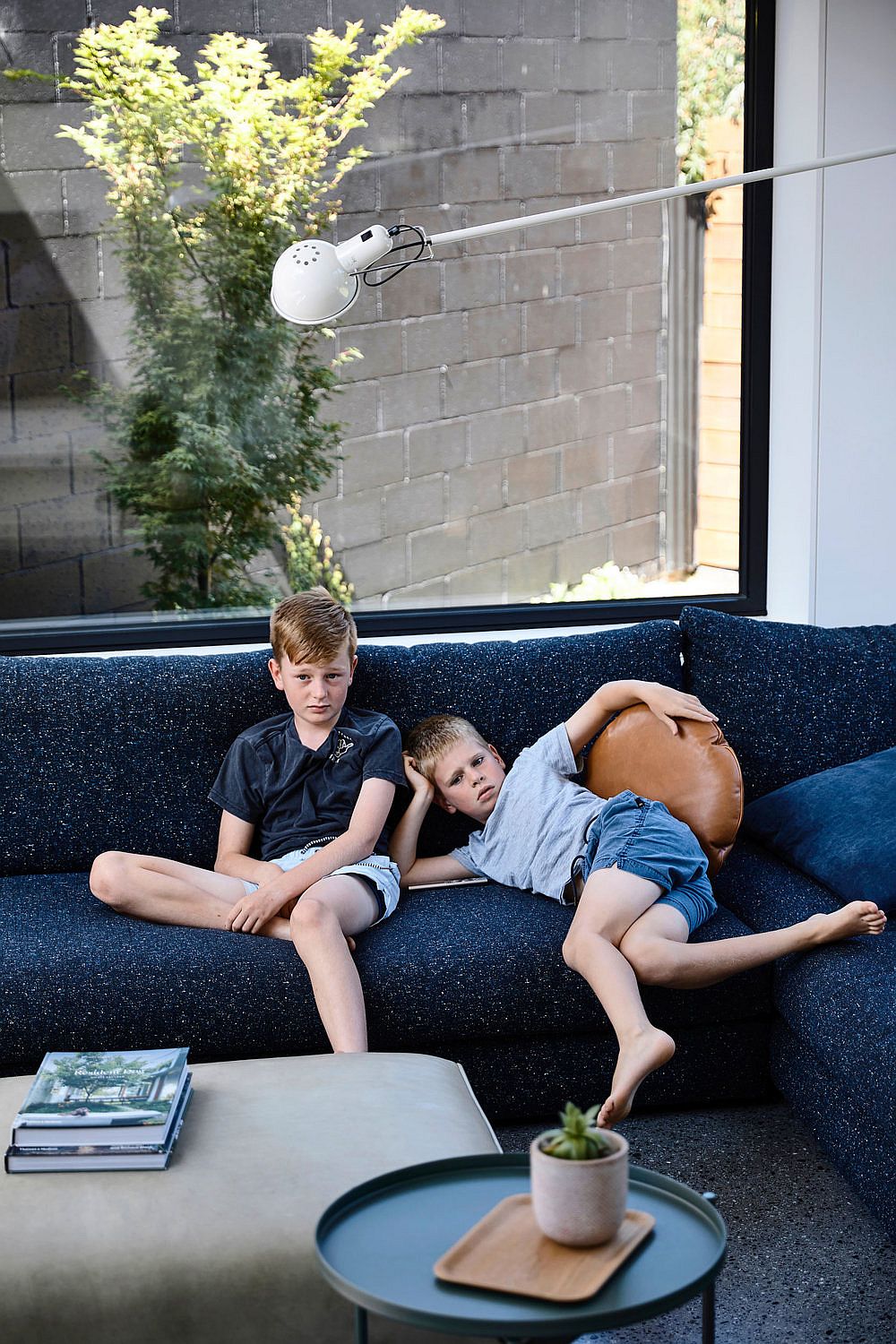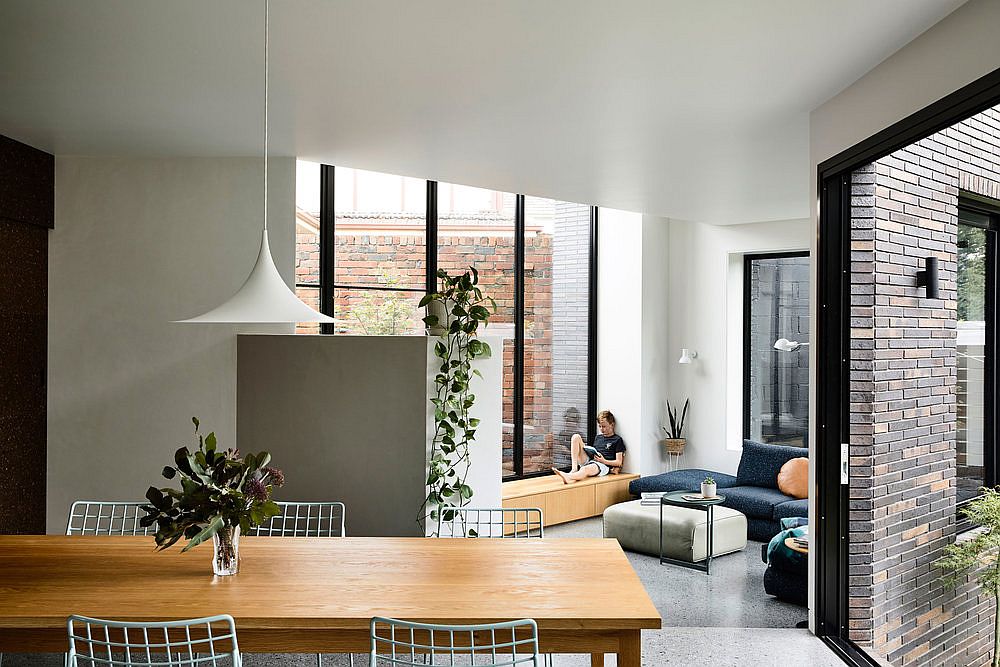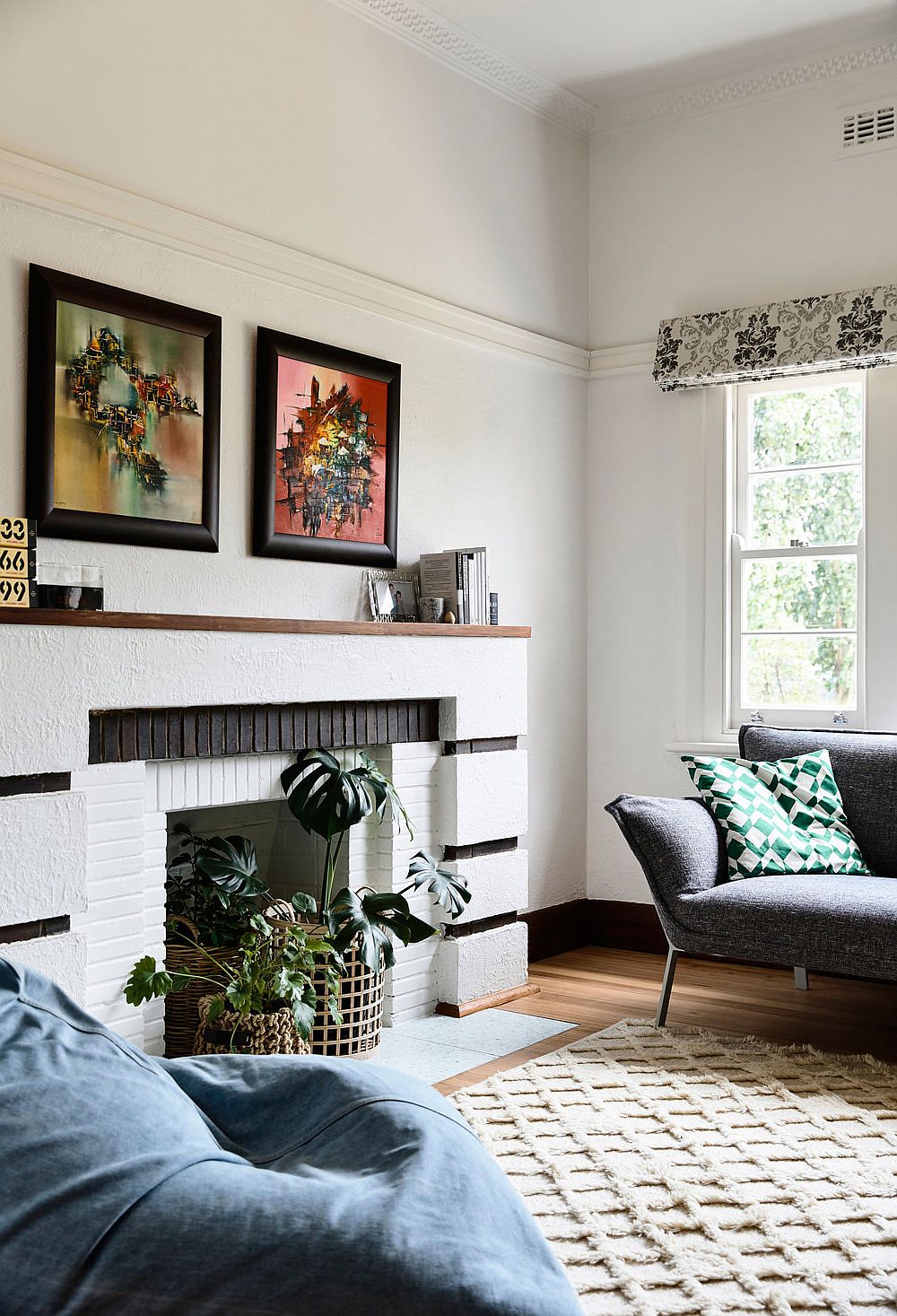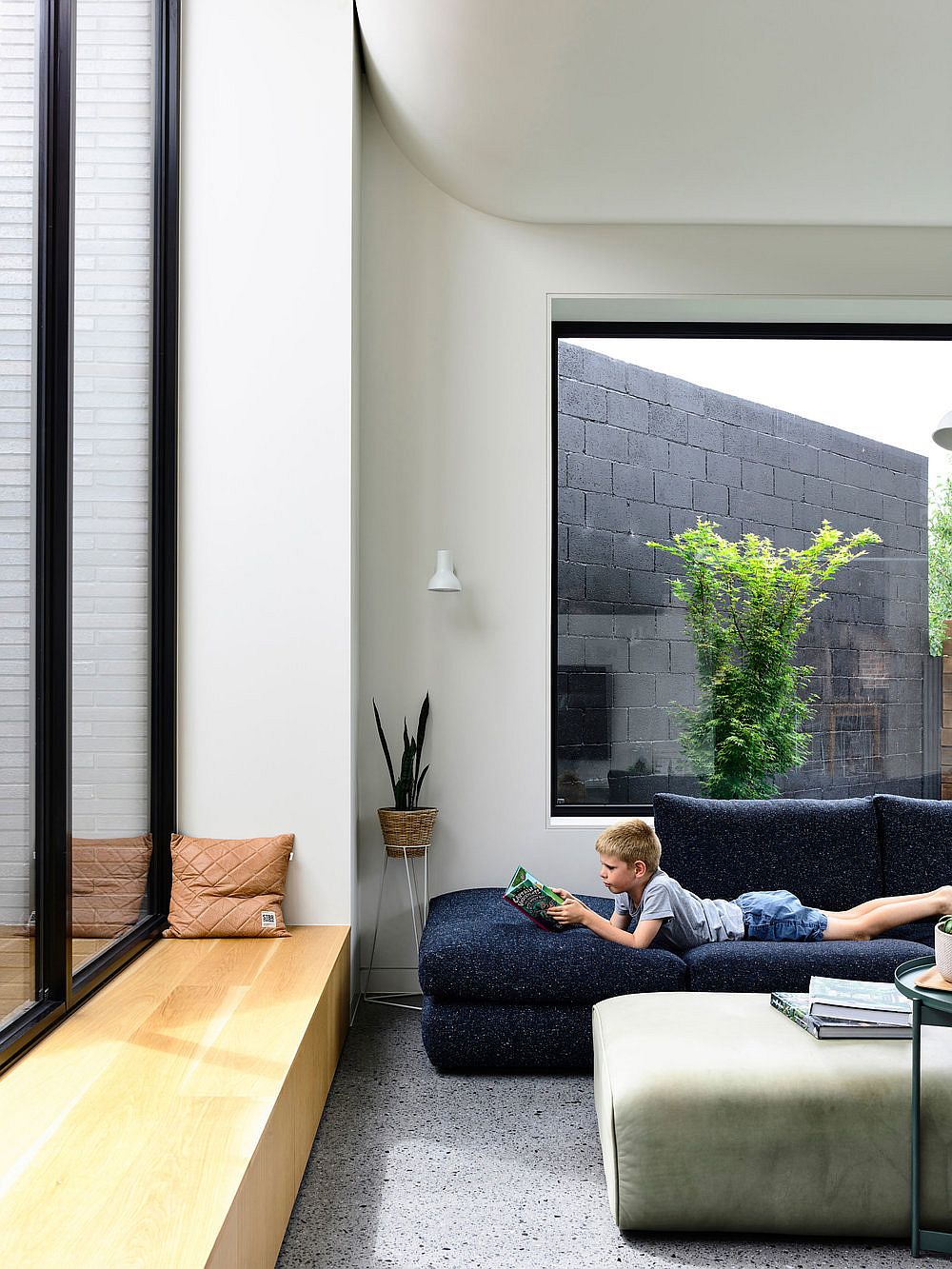 With a shared love of exposed brick and natural materials, together with the client we explored a way to embrace and enhance the original intricate brick detailing and hardwood throughout the new additions, staying true to the home's heritage while providing a modern renewal. The subtle detailing and period accents formed inspiration for the palette and motifs for the project overall.