A beautiful British home originally built in the 1930s was in urgent need of a modern restoration. Wayside in Surrey is a gorgeous example of how an old structure can be cleverly altered to meet the needs of a modern family. A new extension and a cheerful refurbishment of the interior was carried out by OB Architecture, who played with the original elements of the structure and combined the home's rich past with aesthetic modern elements. The central social zone of the revamped home is most obviously the gorgeous landscape that is visually connected with the kitchen and dining space indoors.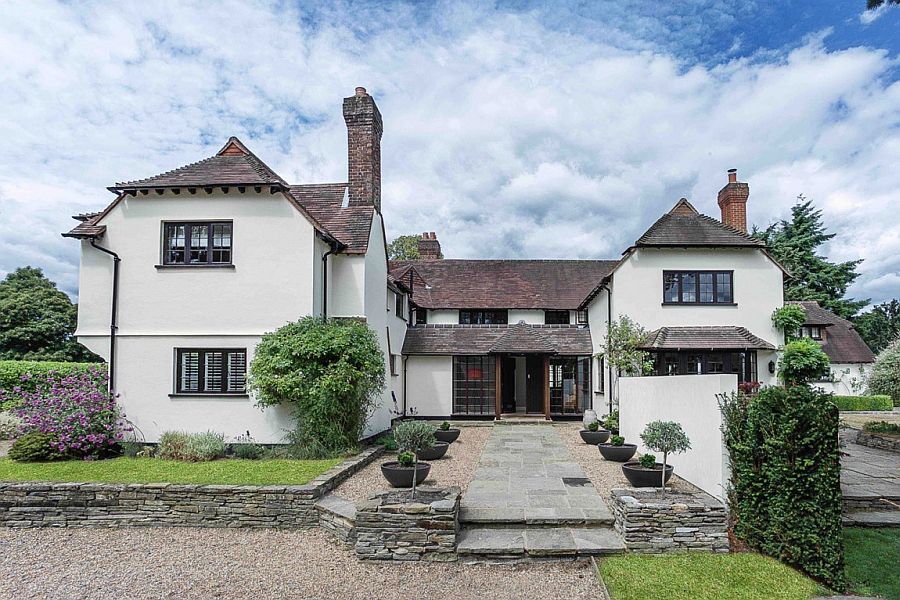 Set on 1 acre of garden lot, greenery all around the home adds to the visual appeal of the new extension, and the large pool and modern deck borrow from the neutral color scheme of the house. Even though the color palette veers away from using any bright hues and largely employs white, pleasant wooden elements in the dining room, kitchen and at the entrance provide all the textural and visual contrast necessary. This also creates a bridge between the existing home and the modern extension aesthetically and allows for a blend of contrasting eras.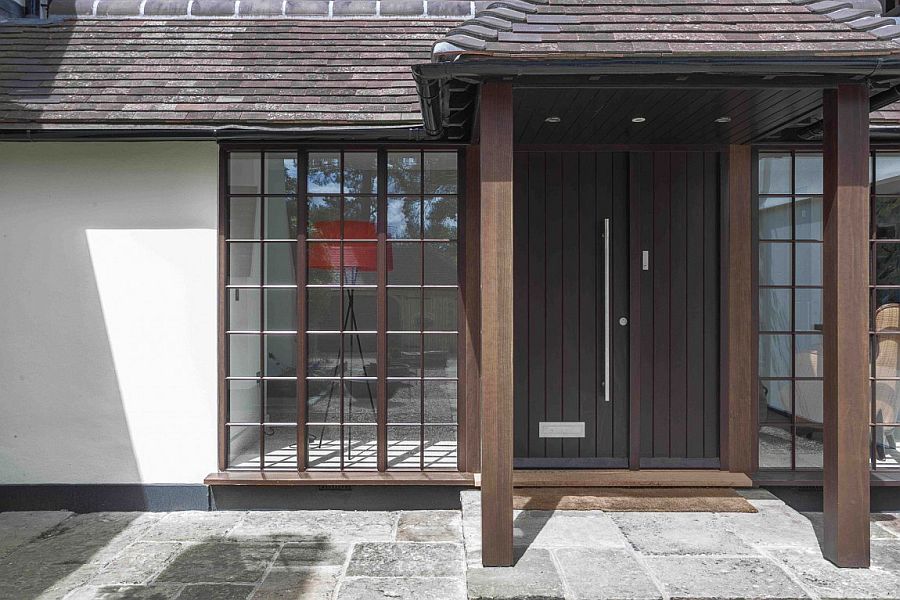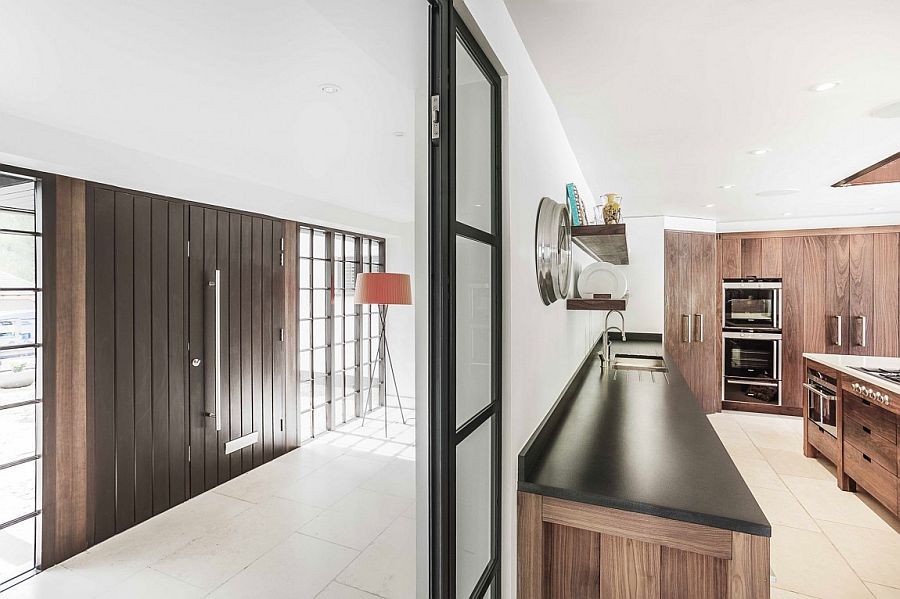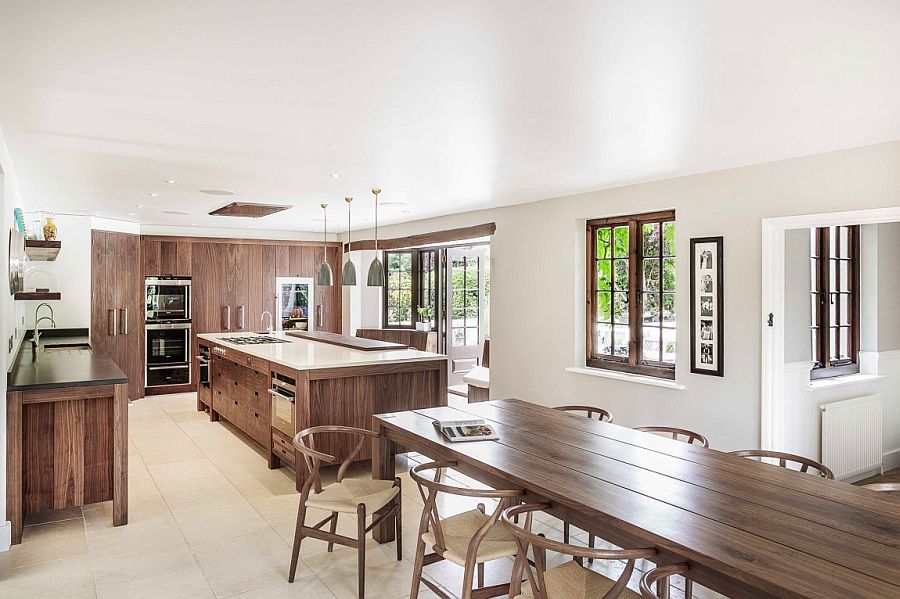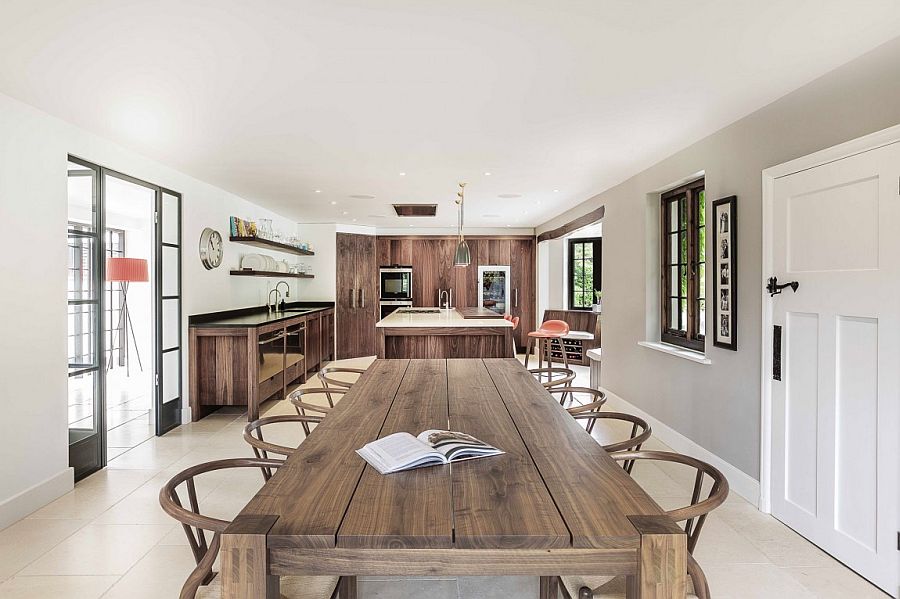 A more open floor plan replaced the traditional interior that was burdened with unnecessary partitions to create a cheerful and pleasant ambiance indoors. A revamp in the style of the new guest bathroom, family bathroom, master bedroom and children's bedrooms completes the makeover that still retains much of the original flavor of the classic British structure despite the fresh, ergonomic skin. [Photpgraphy: Martin Gardner]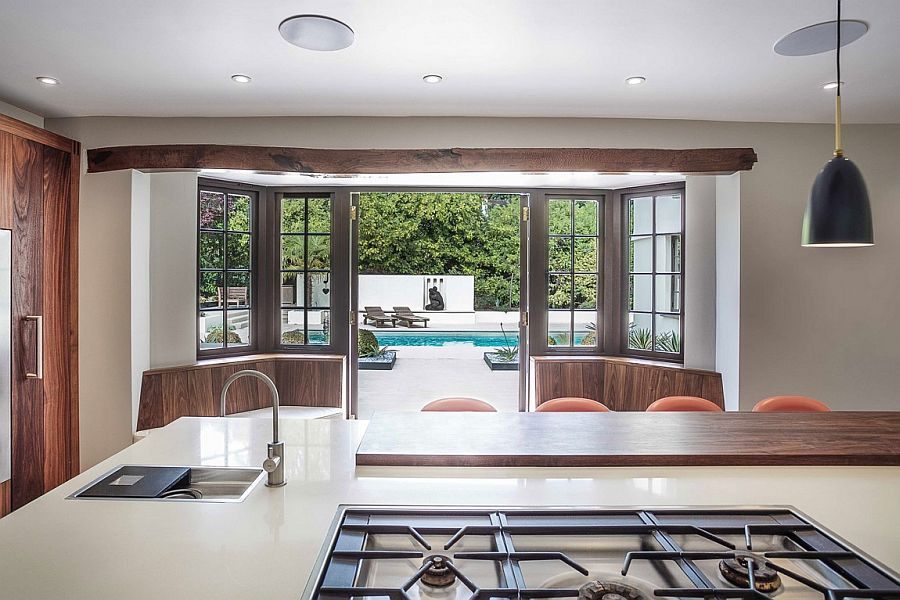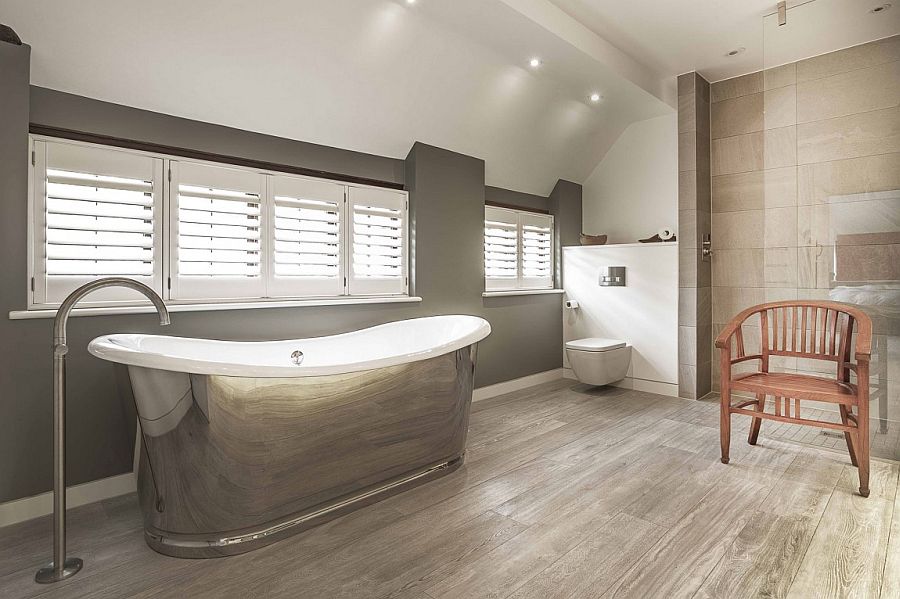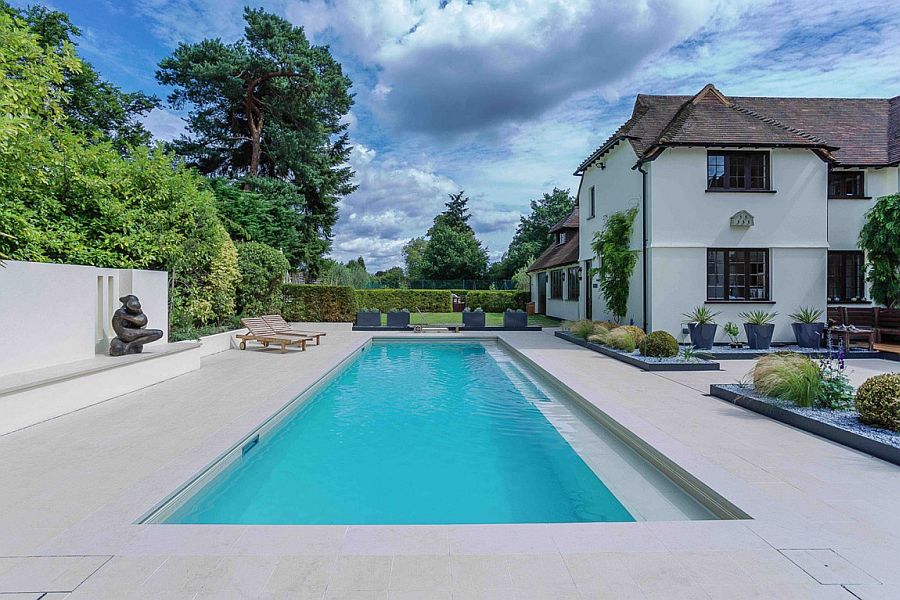 Liked the story? Share it with friends.