Winter is on its way, and the holidays are here. Bring on the cozy! To celebrate chic seasonal style, today we present 10 rooms that showcase a marble fireplace. From sleek statements to charming focal points, these featured fireplaces are nothing short of showstopping. Whether your design style is contemporary or traditional, a marble fireplace adds cool elegance while giving you the ability to warm up your space. Grab a cup of cocoa and browse the stunning rooms below…
Sleek and Modern
We begin with sleek, modern spaces that make room for sleek, modern fireplaces! Below we see the power polished Carrara marble. The fireplace is included in a wall, and there is a clean-lined gleam to the feature: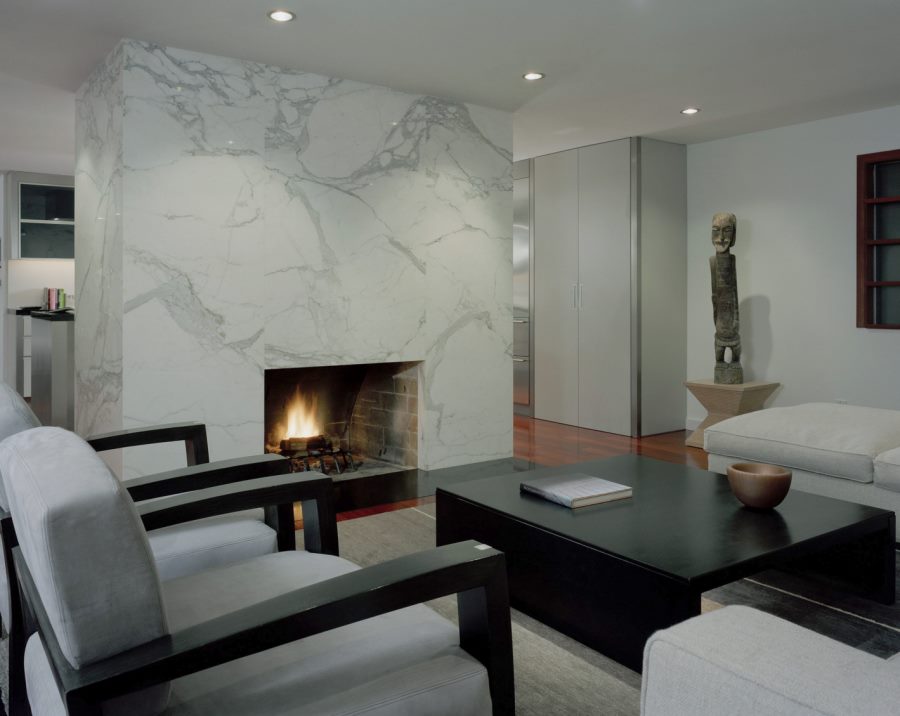 This next marble fireplace is smaller but no less stunning. Modern artwork hangs over the mantel, and an array of materials in the room (from leather to acrylic) contrast the marble, making it all the more special. [from Bailey Davidson Photography for Ellsworth-Hallett Home Professionals]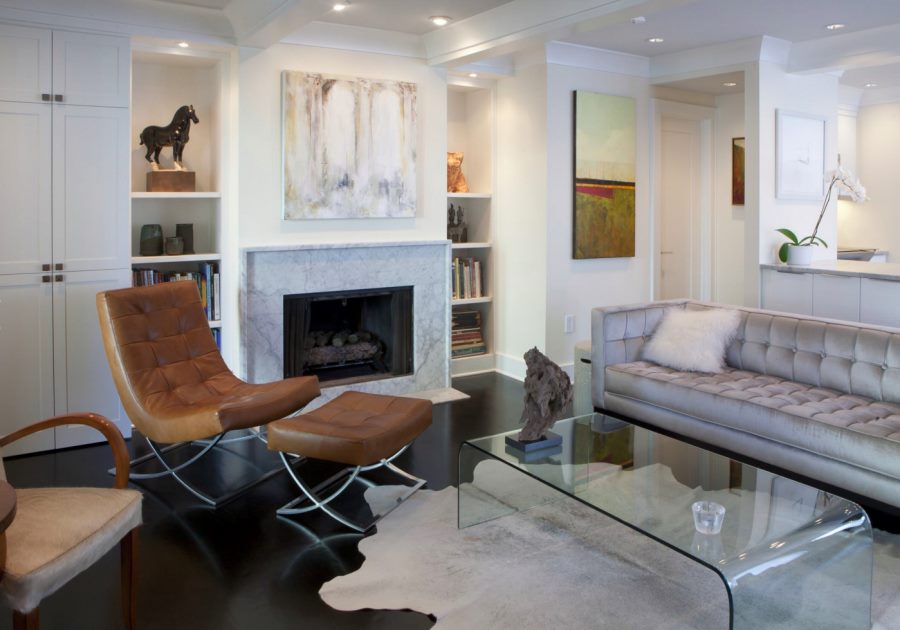 There's something enticing about the living room below. Maybe it's the spiral staircase. Maybe it's the tropical plants. Or maybe it's the stunning marble fireplace that warms up this minimalist modern interior! [from Polycor]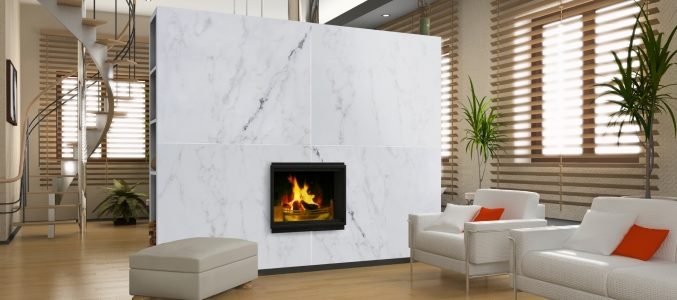 A Little Bit Glam
Modern fireplaces are often found in glamorous living rooms. Perhaps the shine of the marble inspires other standout features such as metallic tones, dramatic light fixtures and decadent flourishes! [from Barbara Brown Photography via Houzz]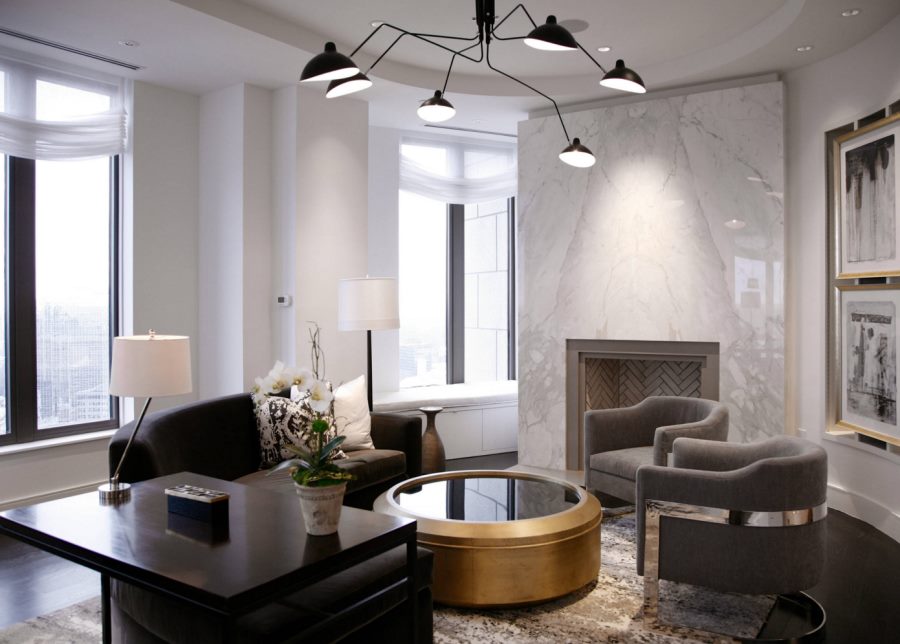 To play up the cozy glam factor, a plush throw or a tufted furnishing can make a big impact! Then again, the grey tone and banding of the marble in the fireplace below make a pretty big statement on their own! [from Carlos Martin Architects, Inc.]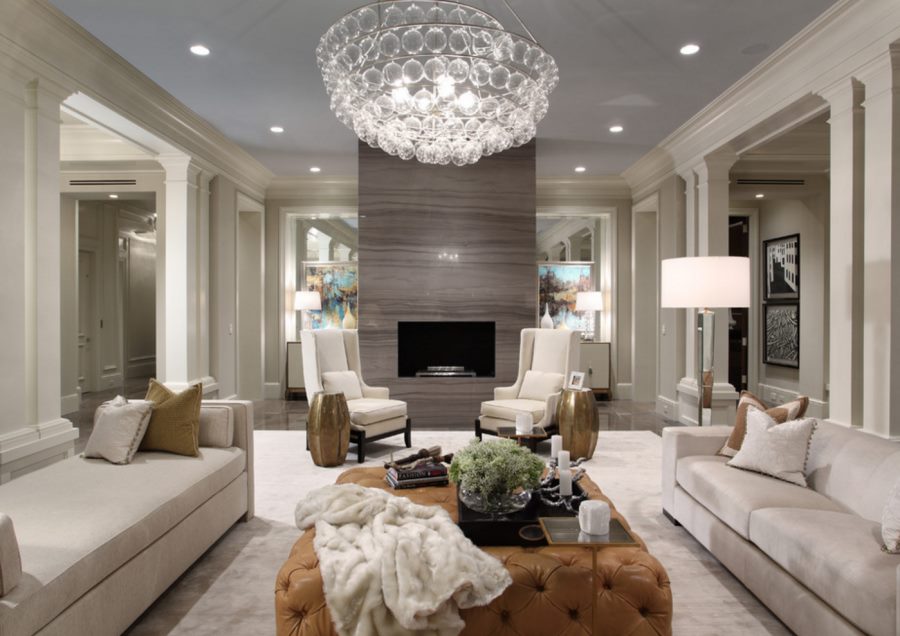 Marble tile gives this next fireplace a chic look. Silk curtains, white dressers and a tufted bench are the perfect fit for this welcoming space with a luxe feel. [from Moth Design via Decorpad]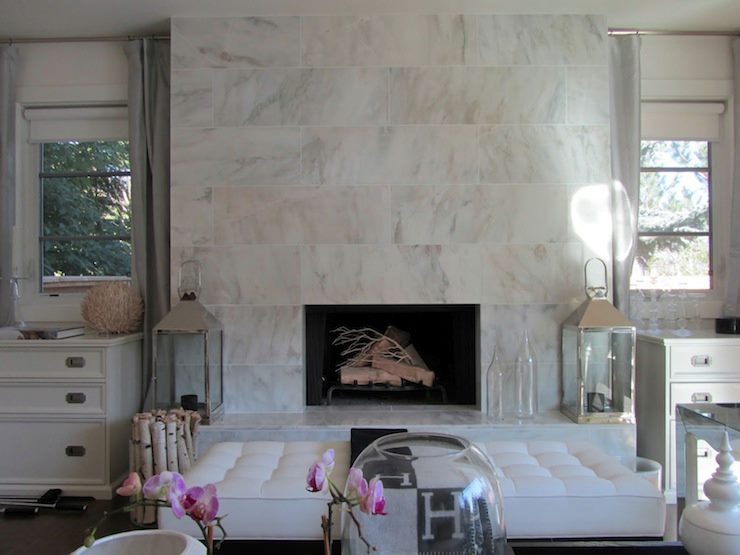 Charming Flair
We end today's post with a quartet of fireplaces that are perfectly charming. While the fireplace below may keep you guessing about the material involved, you're looking at a custom marble front with traditional style. [from Summer Thornton Design]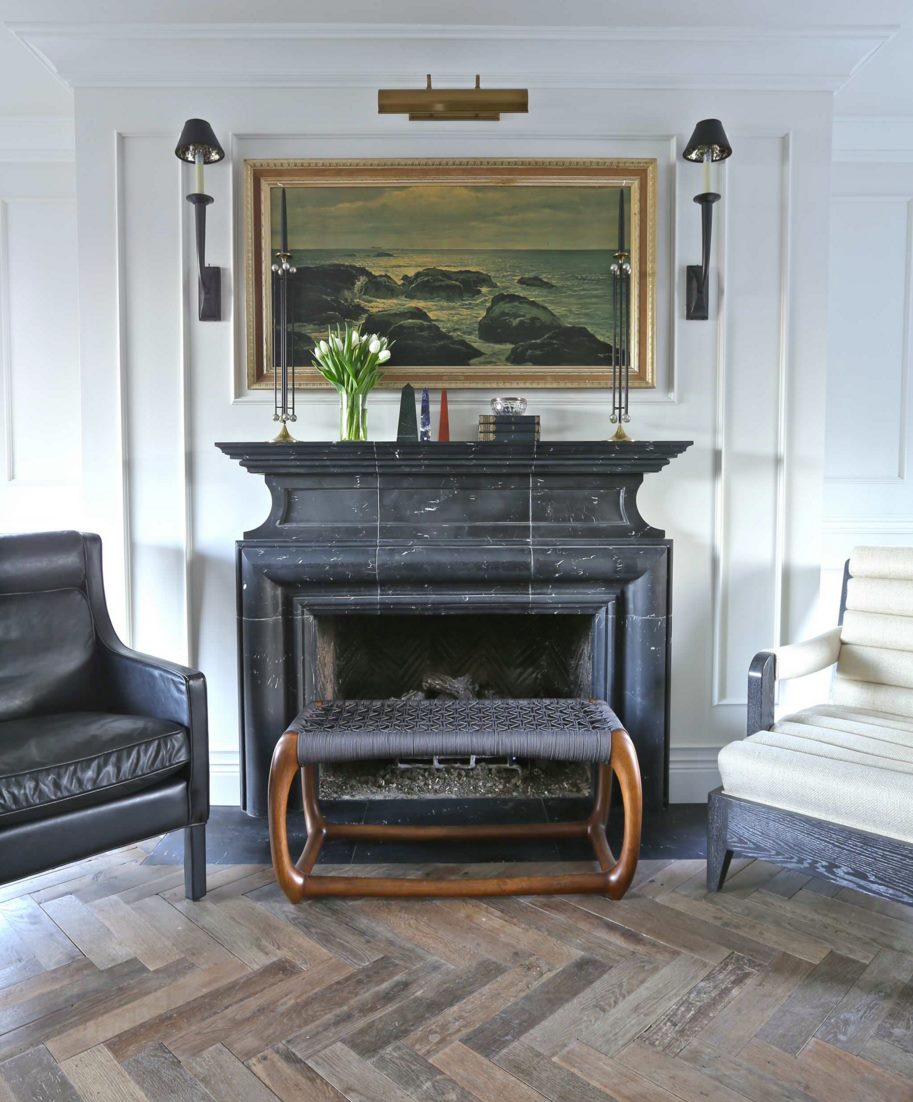 Here's another black fireplace, this time accented with Moroccan details, as well as a gallery wall above the mantel. The dark marble grounds this eclectic space. [from Lonny]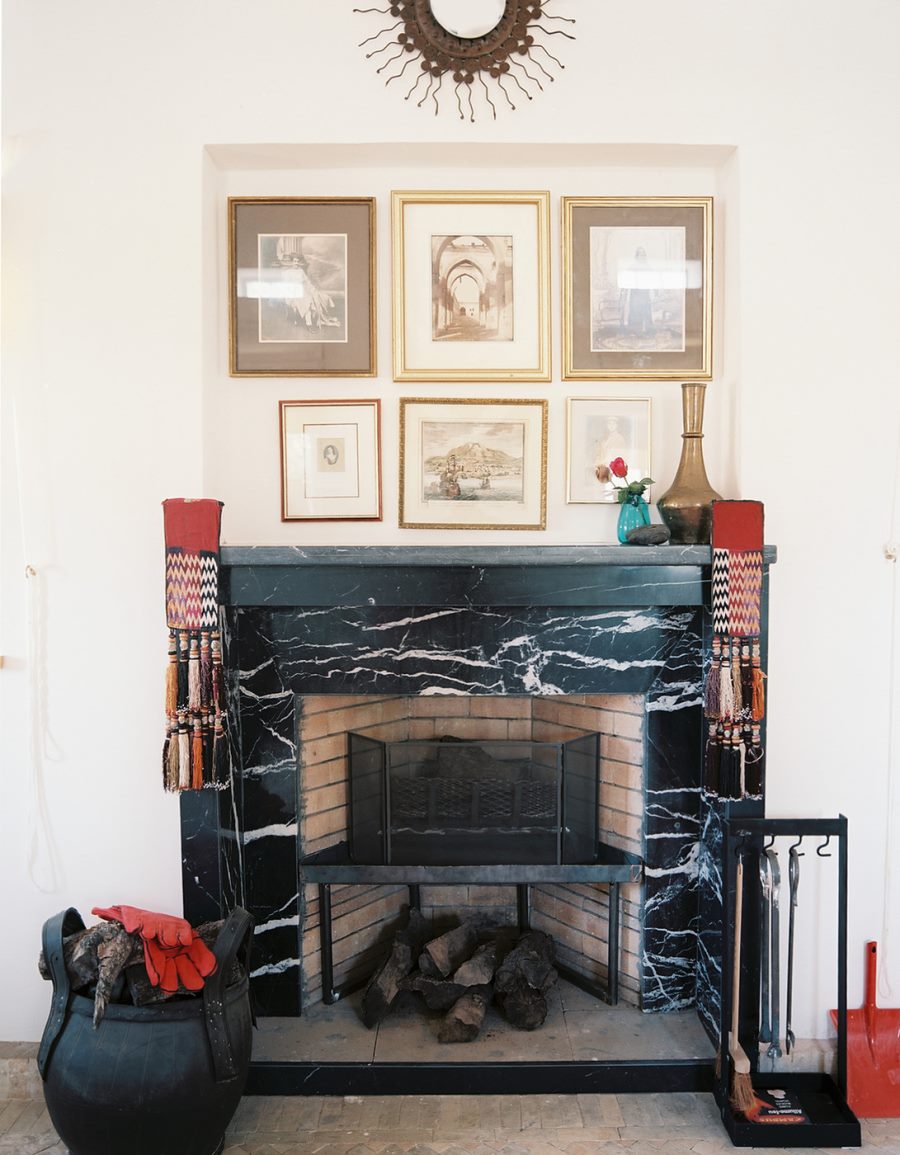 Ornate and bold, the traditional green marble fireplace in the next image looks right at home amidst a gilded mirror and contemporary art. Ah, the power of eclectic design! [from Lonny]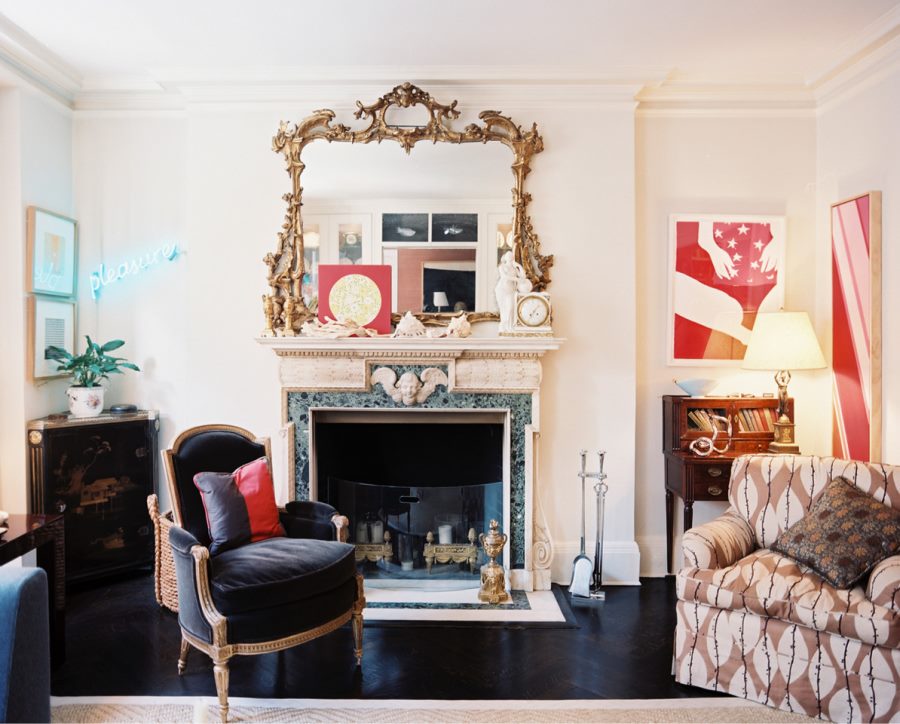 Last but not least, we see how brown marble creates a warm focal point, especially when a powerful arch is involved. The room has an interesting feel, especially since features like a contemporary mirror and a vintage bar cart surround the fireplace. [from Lonny]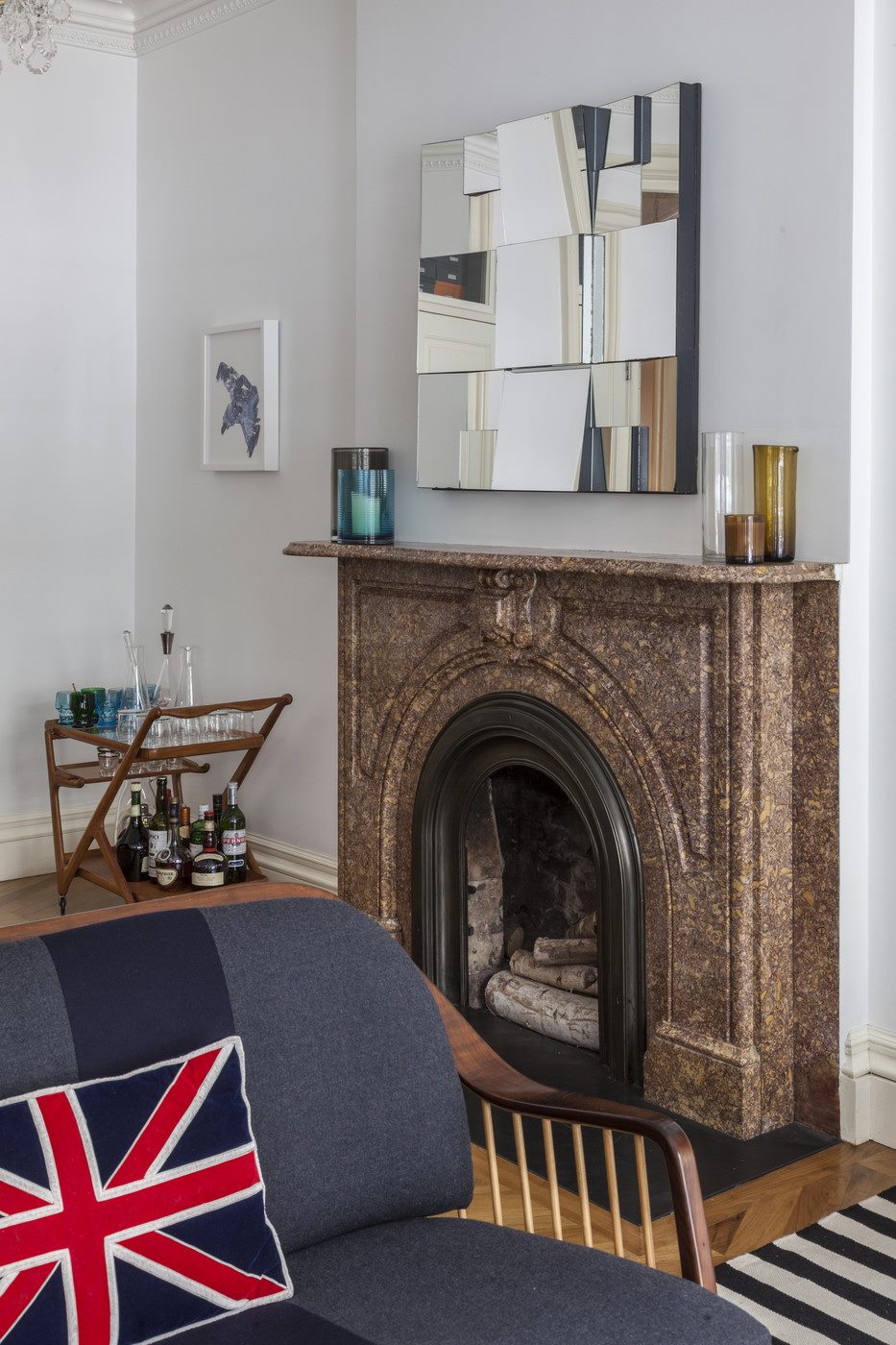 Wishing you a warm and cozy start to the holiday season!