As the name implies, floating shelves appear to hang from the wall without any visible reinforcement. But in reality, the shelves hide supporting brackets that are nailed or screwed into the wall. It's a decorator's dream come true for minimalist decor.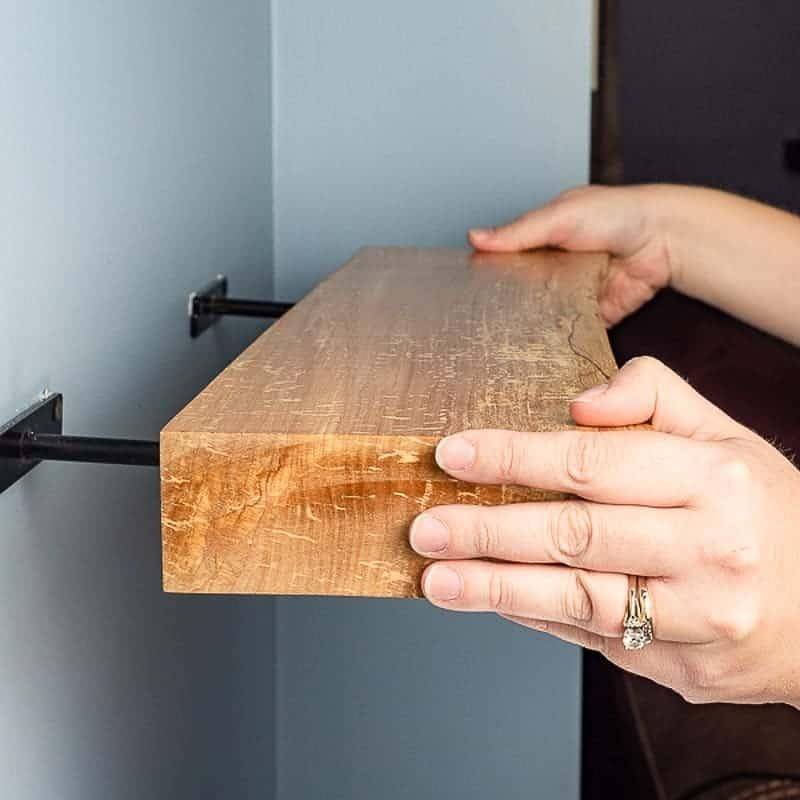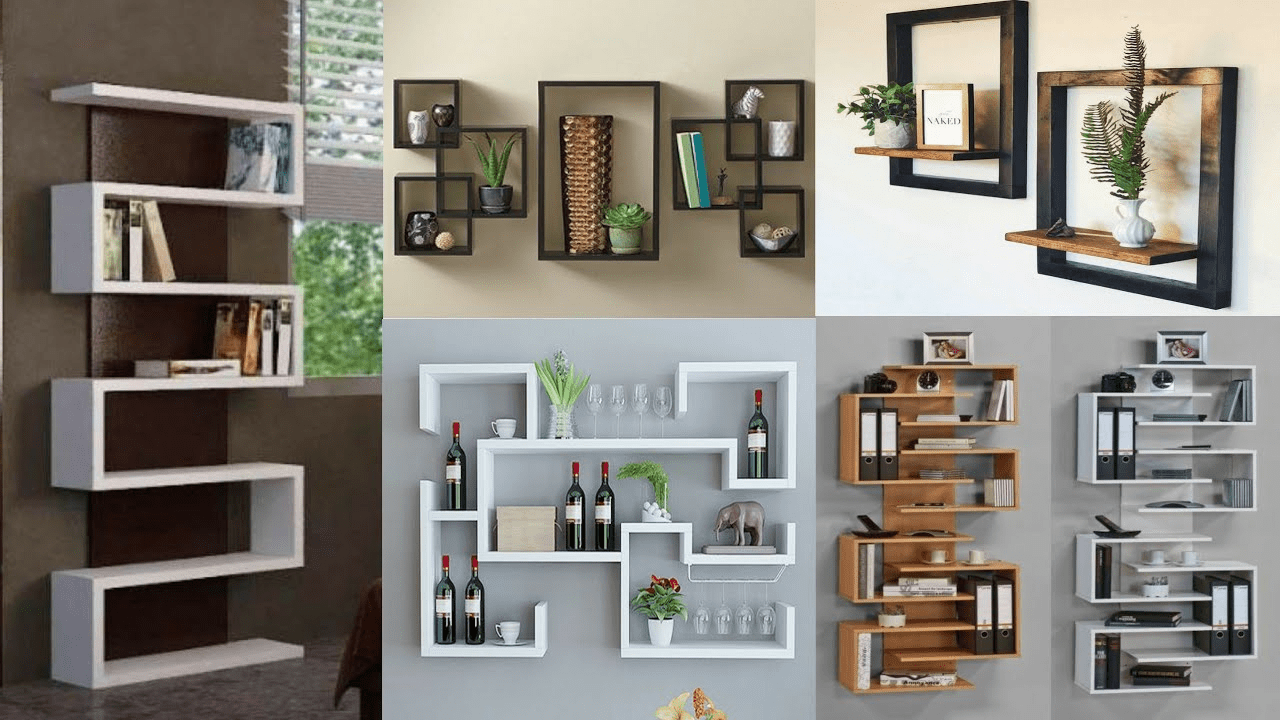 Floating shelves usually have two or more tiers, and are typically held in place by screws inserted through the bottom of the shelf. They come in various shapes, sizes, and designs.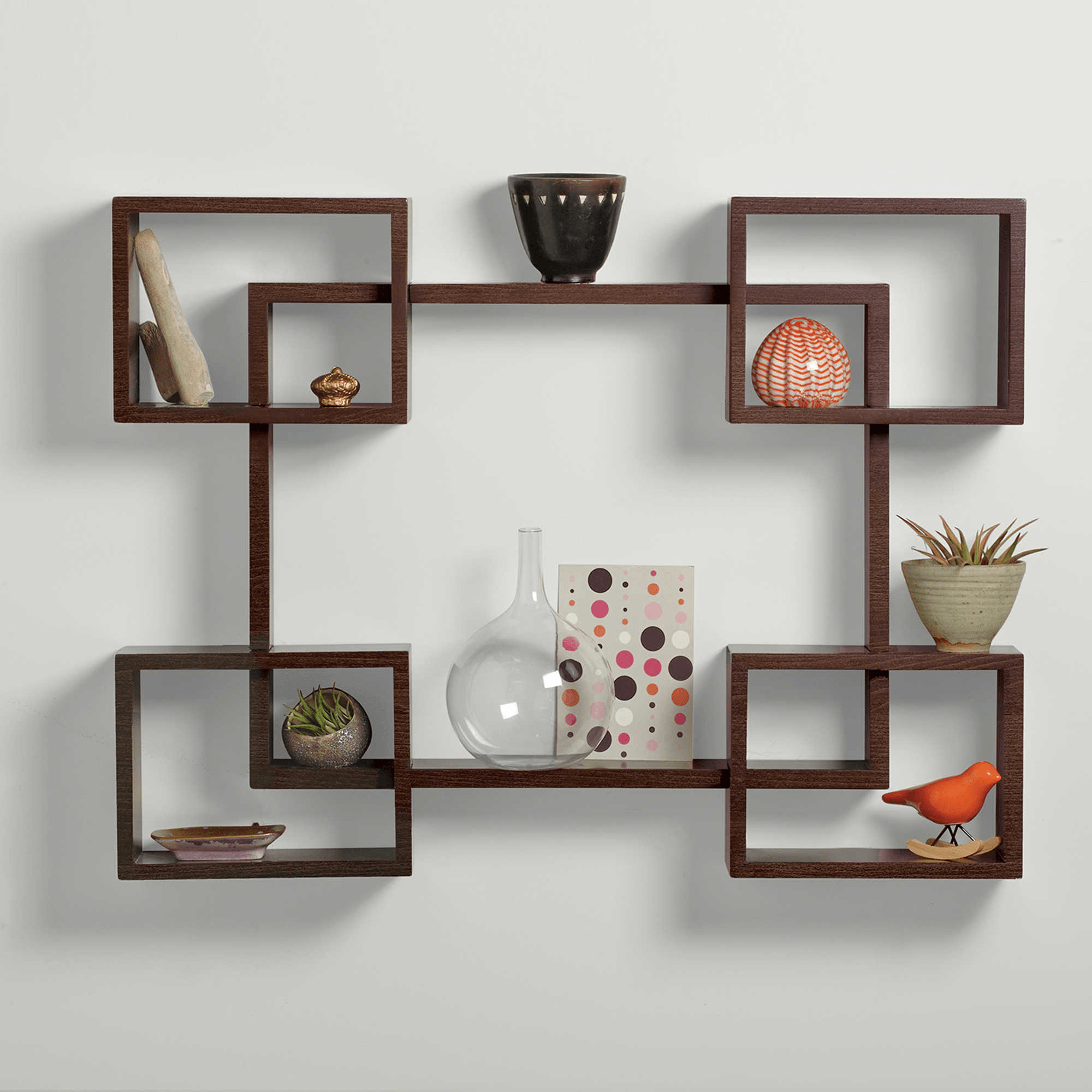 Basically, floating shelves are functional for storage purposes as well as aesthetics. They are such great statement makers that they put gallery walls to shame with how quickly they can grab attention.
You'll see how they serve as extra storage space later on in this article.
How to decorate floating shelves
Styling floating shelves is not difficult at all, you only need to determine what purpose the shelves will serve and the best places to put them.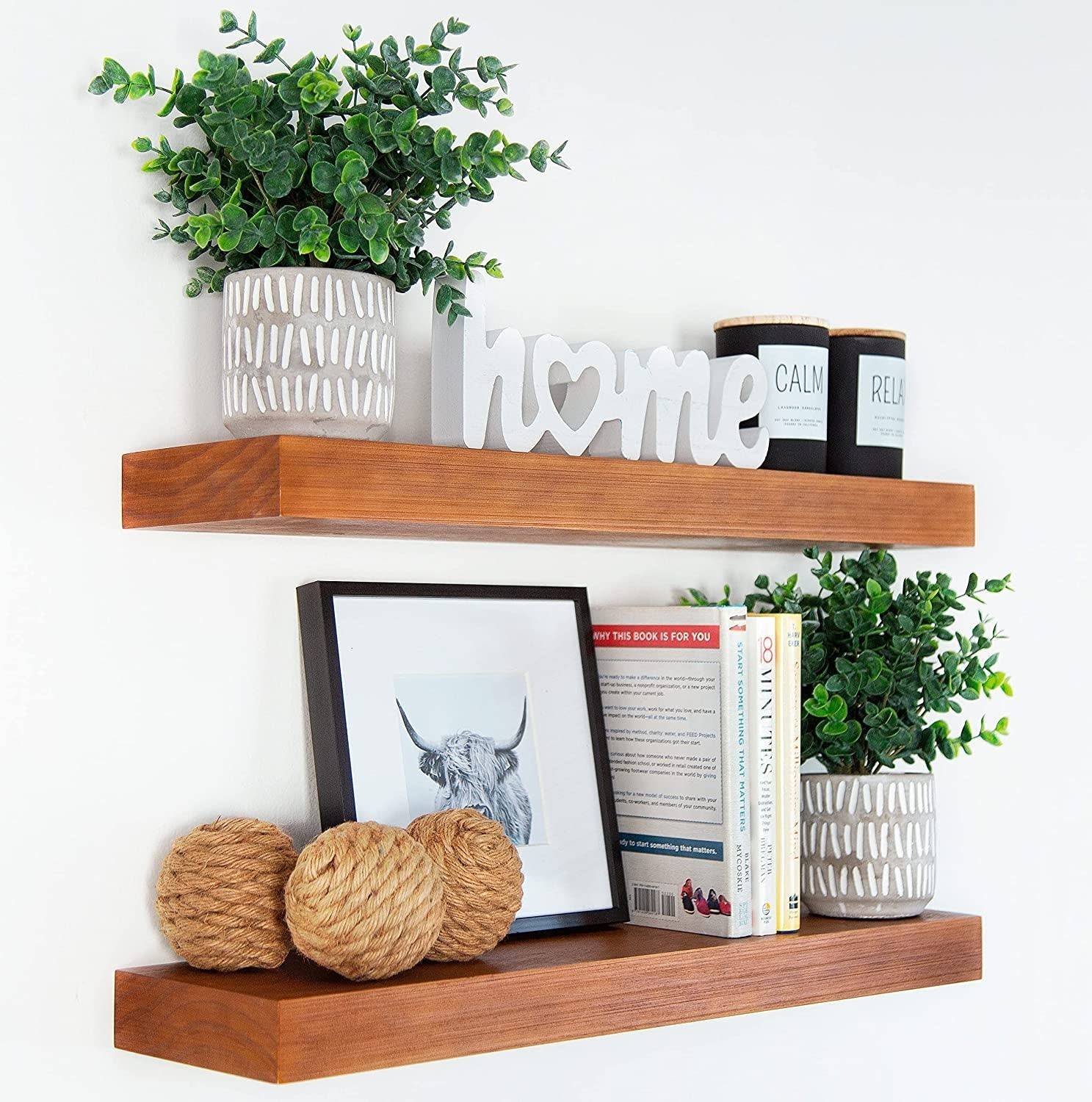 Here are some great ways to showcase your floating shelves to their advantage.
Display art
Express your love for art by filling up your floating shelves with your best.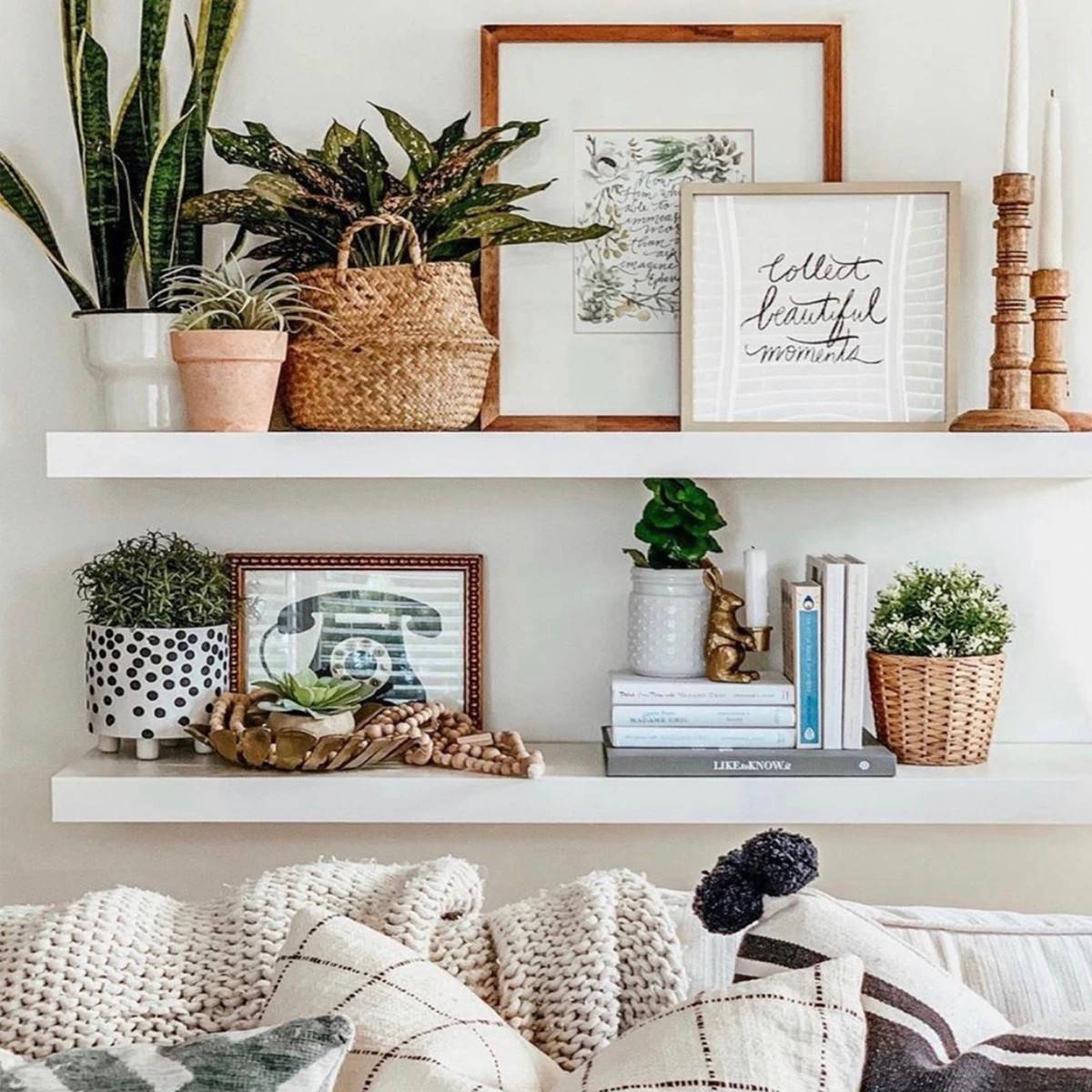 You could put up quirky China, framed pictures of your child's best doodles, or even some figurines from a thrift store.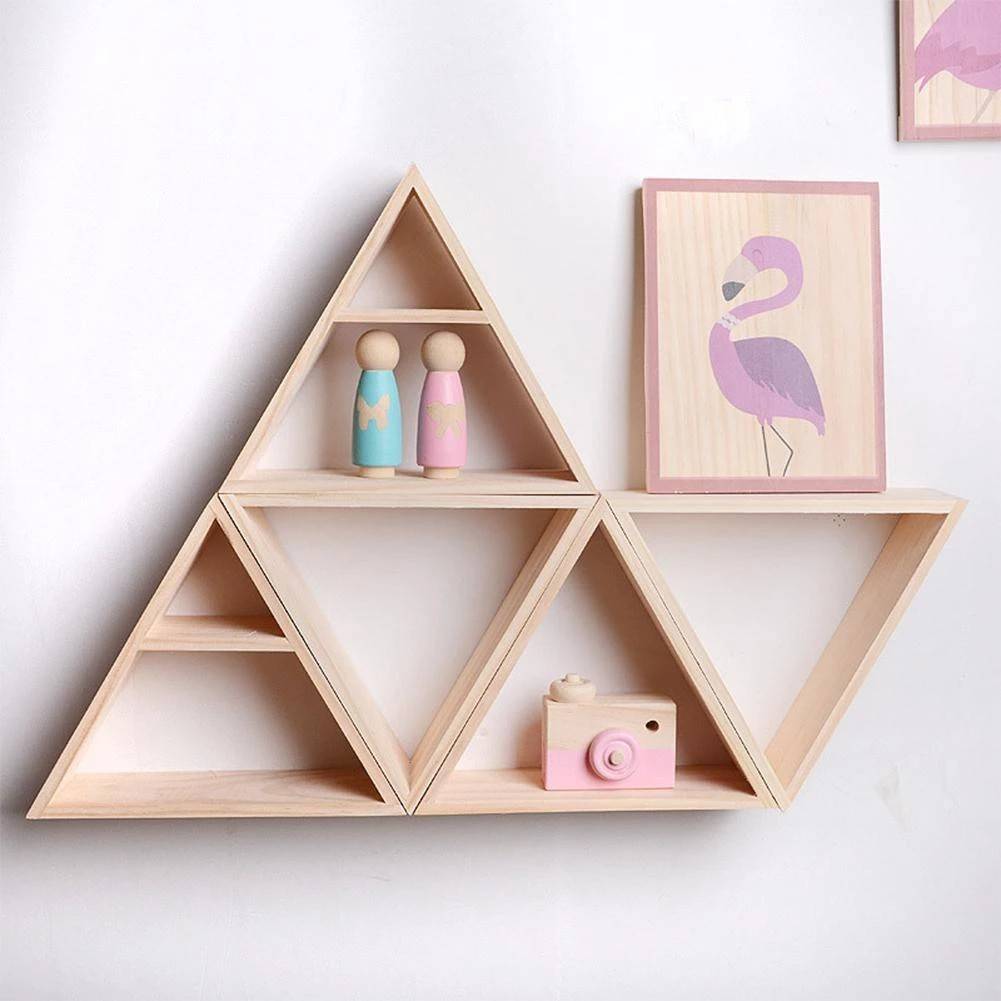 Accessorize blank spaces
Areas on a wall that you can't quite decide how to decorate can usually use some floating shelves.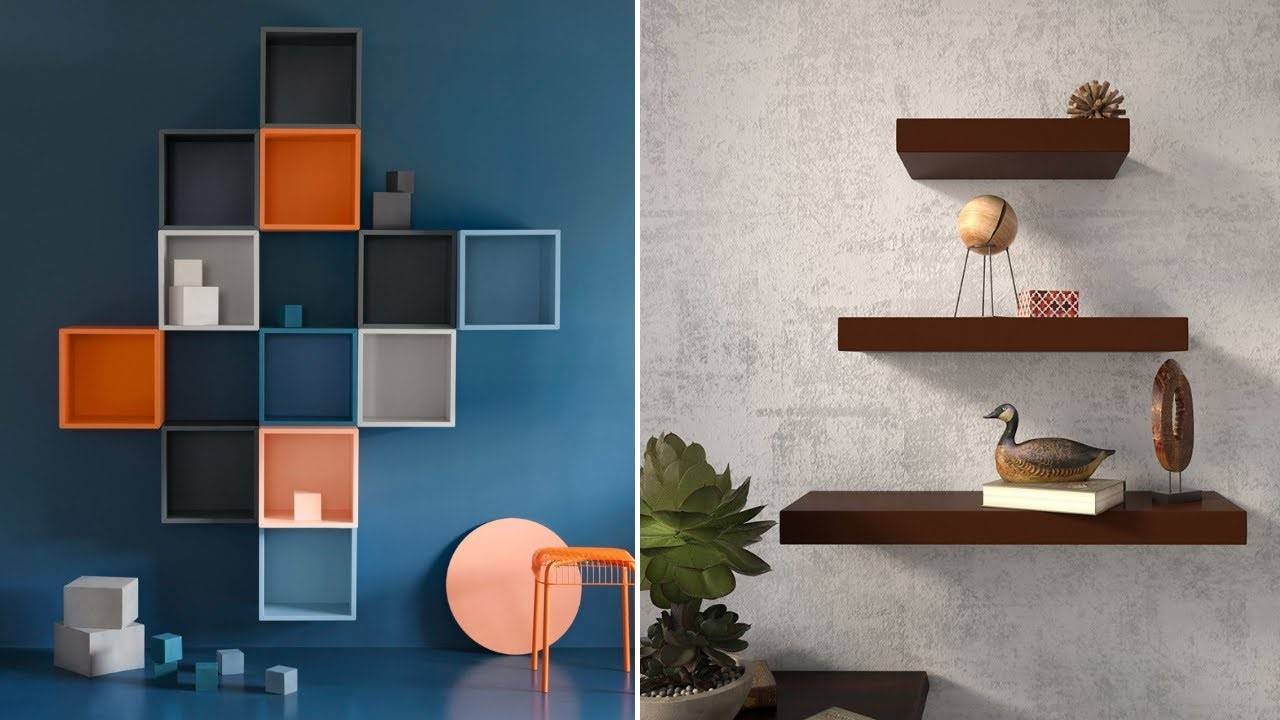 For instance, you could use floating shelves underneath your staircase. The line of your staircase will help you decide how to place your shelf.
Make a statement wall
Of course, floating shelves make great statement walls with their ability to draw attention.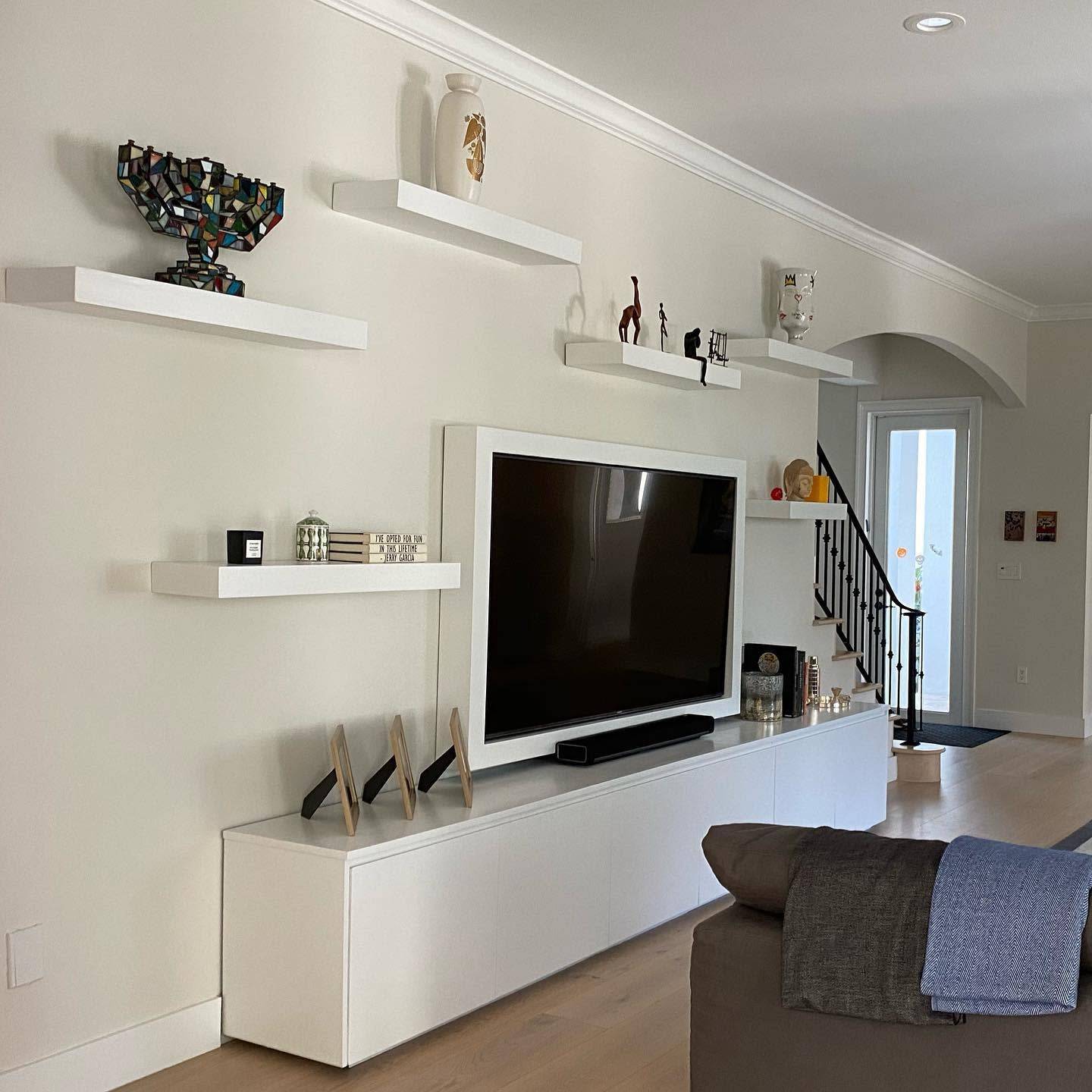 Create a focal point with your floating shelf by framing and balancing your television, fireplace, or even your kitchen range.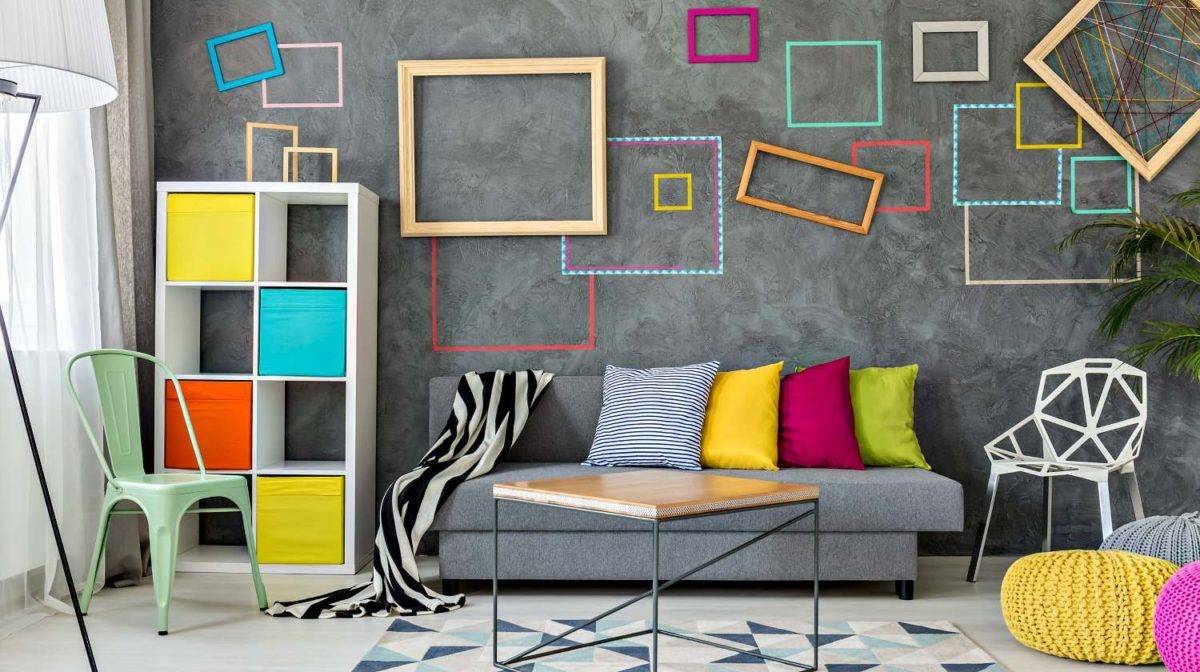 Utilize every space
Many people only accessorize the top of the shelves and don't realize that they can also exploit the undersides too. If you use floating shelves in the kitchen or bathroom, you could hang other essentials such as hand mugs, cups, or towels to squeeze out every drop of storage.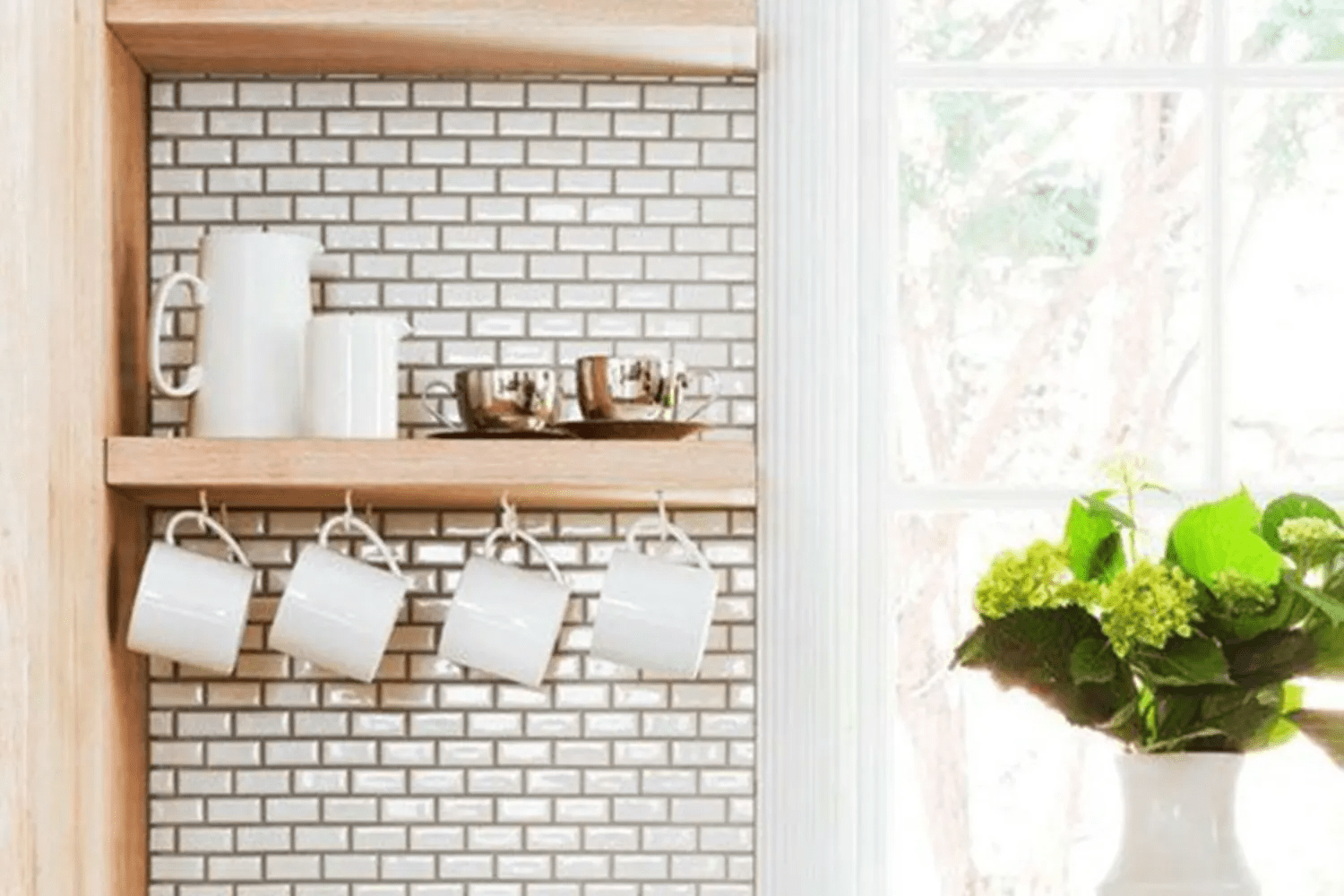 Display your favorite books
You can use your floating shelves to display your favorite books, especially those colorful hardbacks.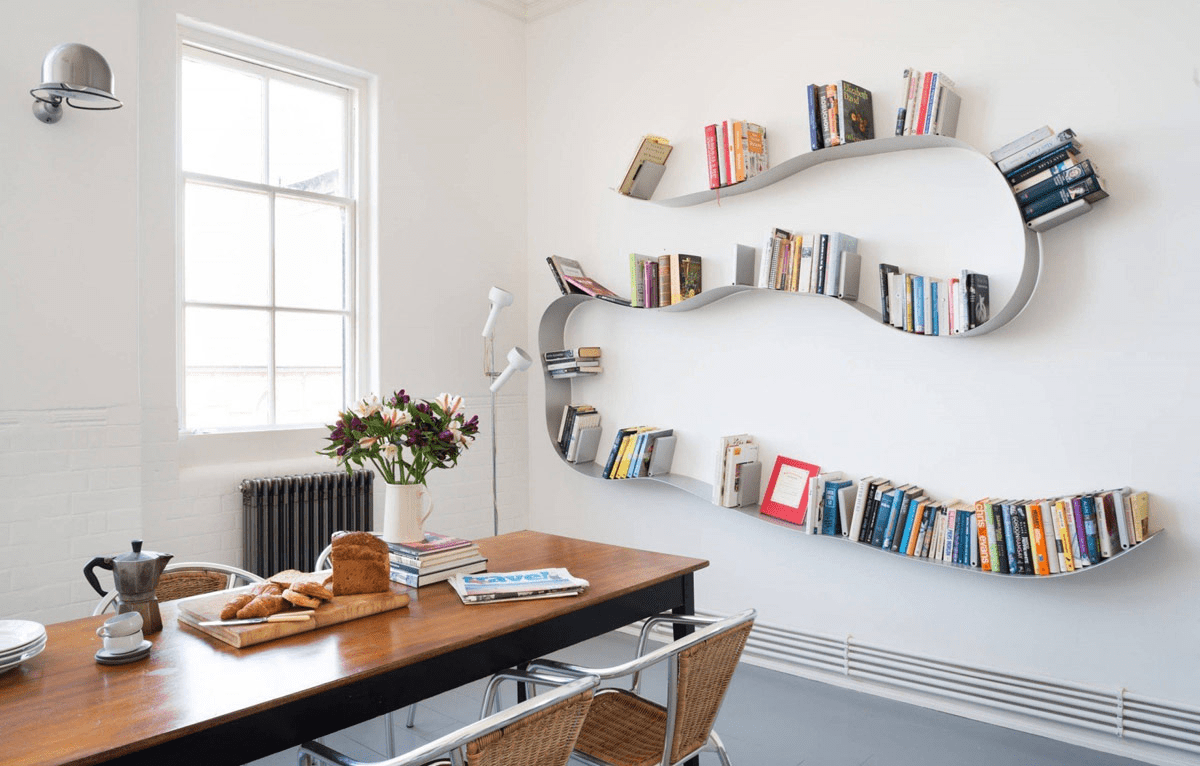 Coffee or drink bar
If you don't want a trolley for keeping your coffee stash, a floating shelf can work. It's effective for stacking all the necessities a coffee nook should have.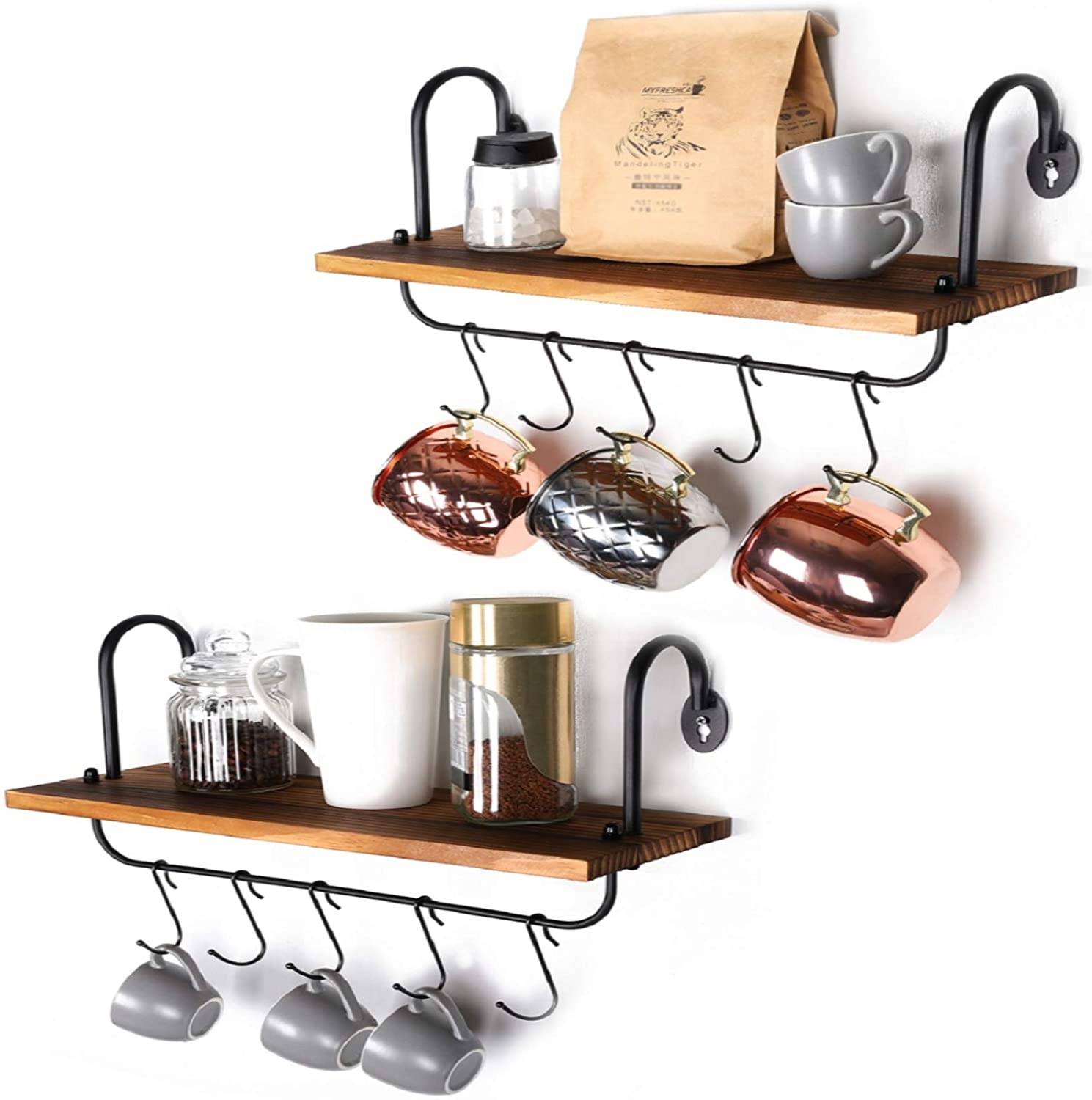 You could use it as a backlit drink bar by using glowing floating shelves to display your wines and glasses.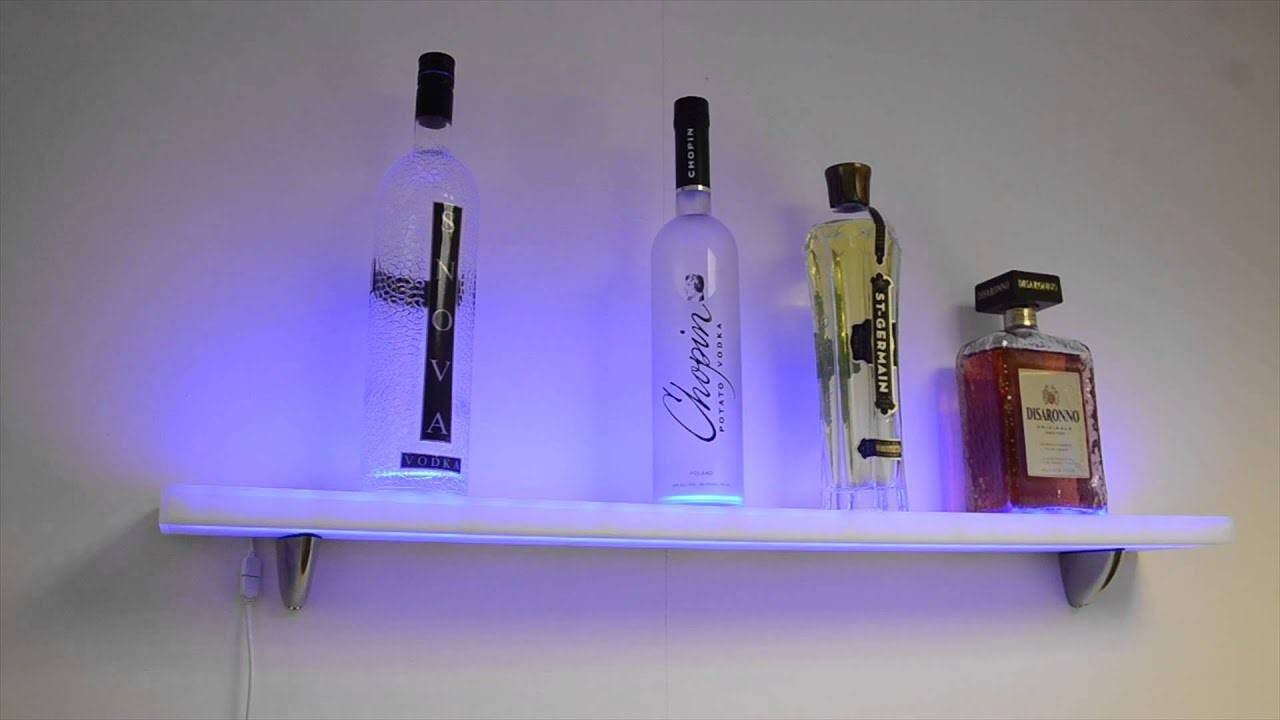 Work those angles
Floating shelves can work with sharp corners and still come off looking great. Just check out how beautiful these look.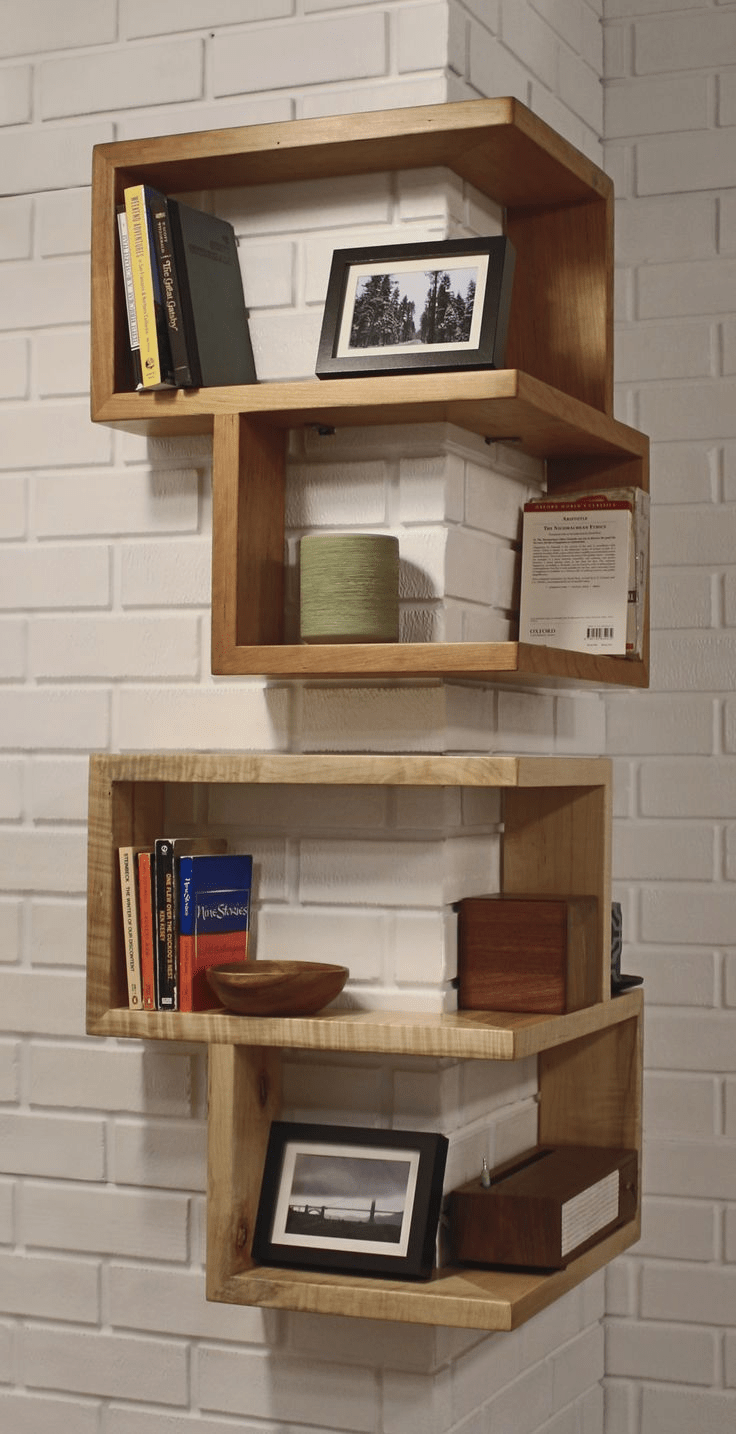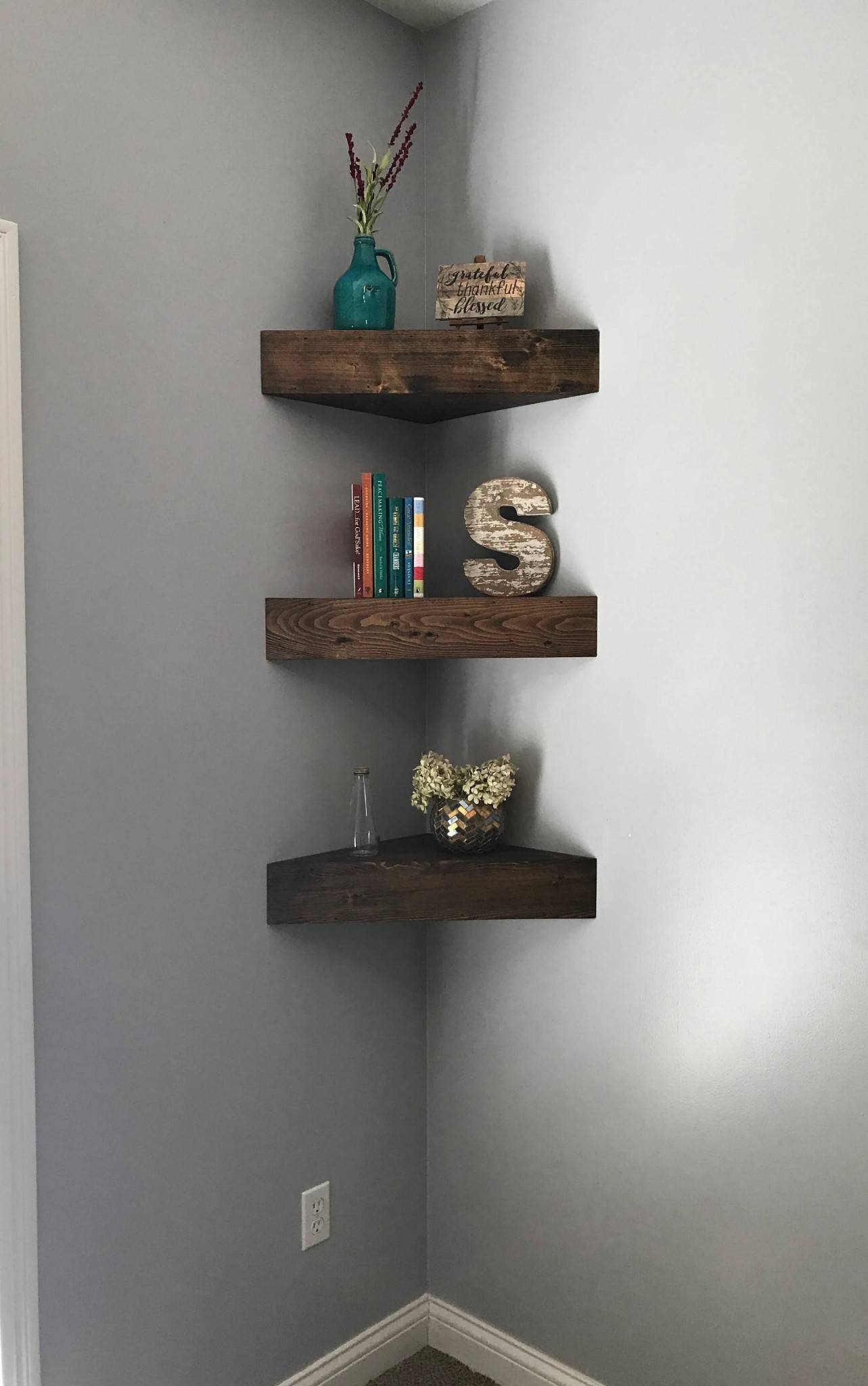 Add some color pop
You can use floating shelves to add a color pop to your minimalist home decor.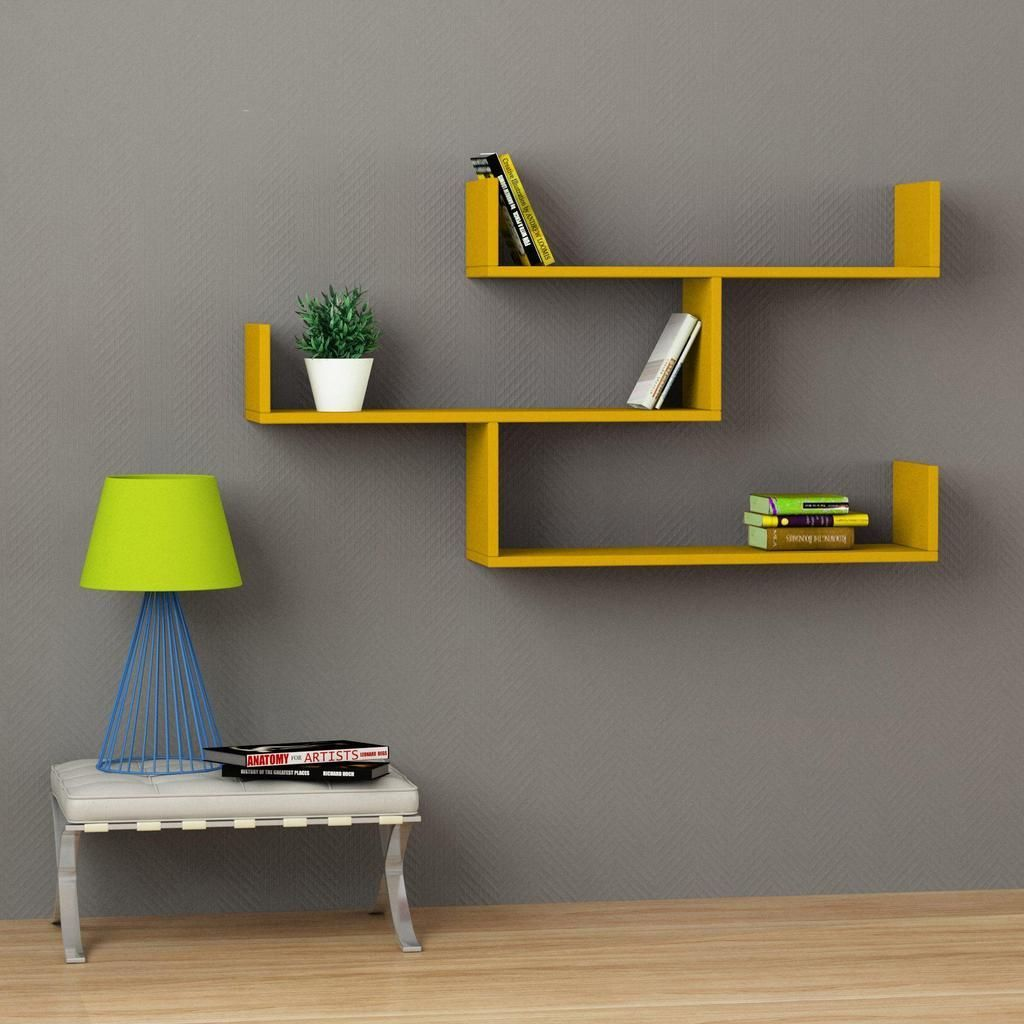 You can create a statement wall and use the floating shelves as an accent.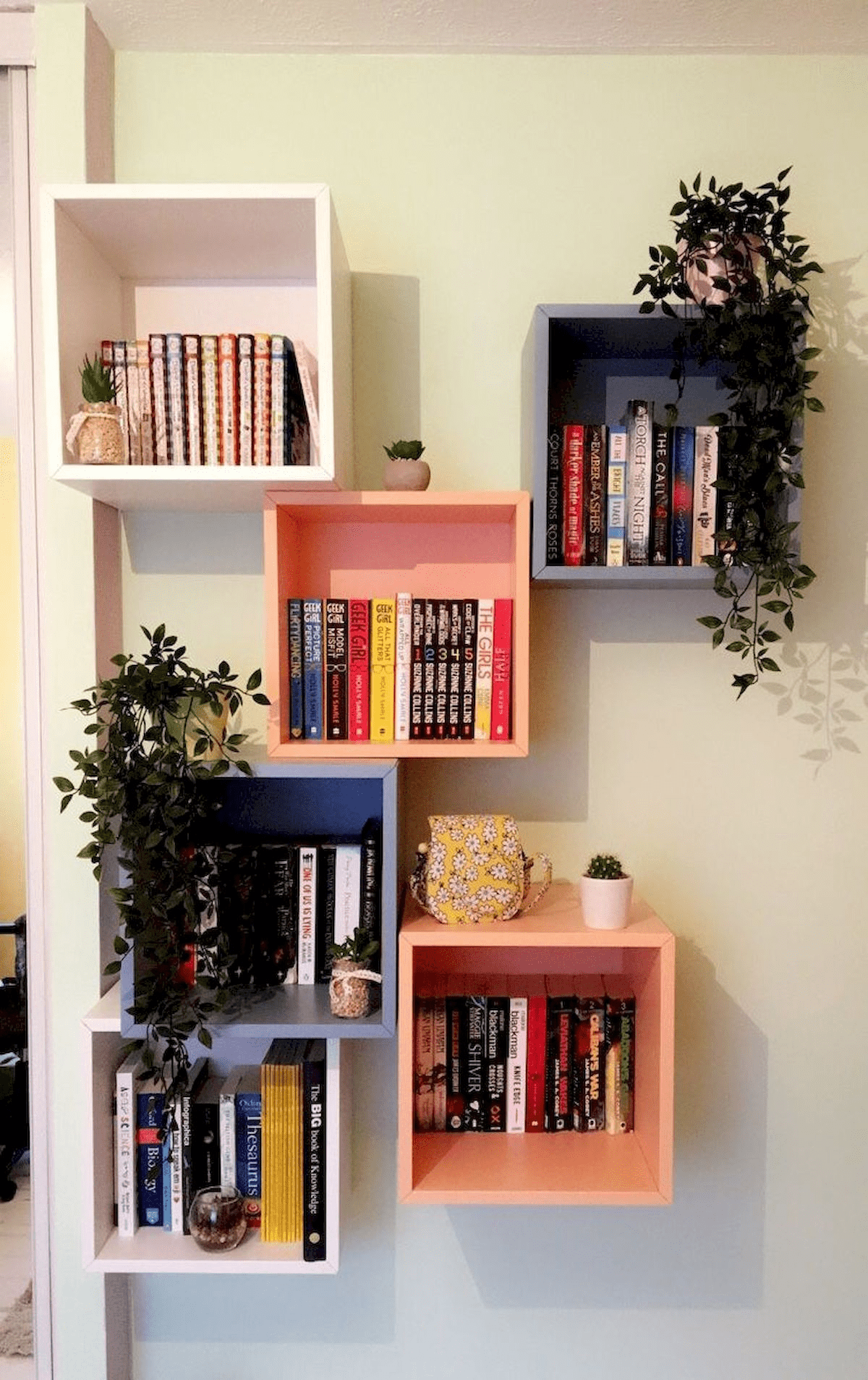 Carve out a study nook
One reason why floating shelves are a favorite is how they work so well in small spaces.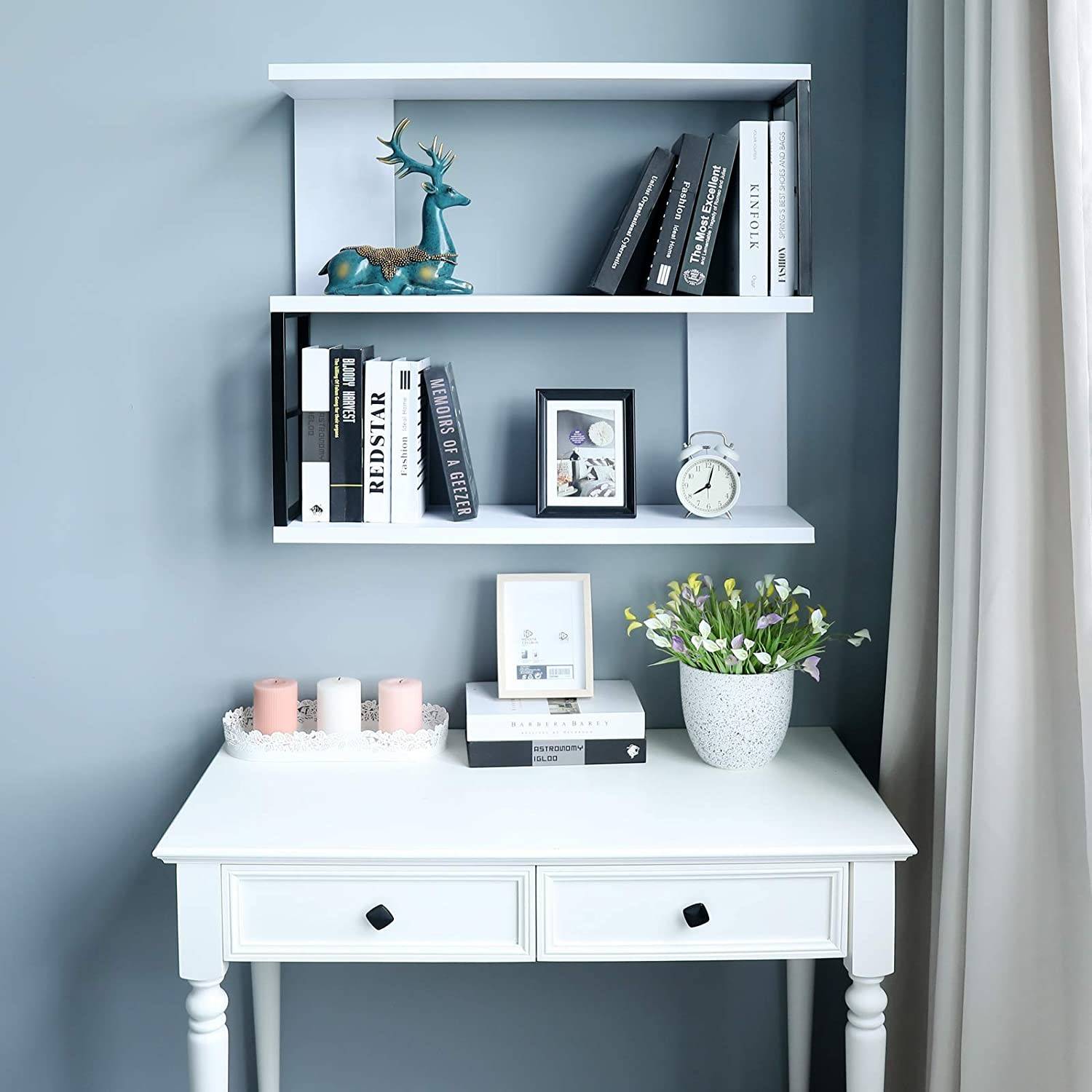 Having a tiny apartment is no longer a viable excuse not to enjoy your design ideas. You can even create a tiny study area using floating shelves!
Bedside tables
With floating shelves, you can create small bedside tables on either side. You can put your essentials like glasses, bedside lamp, books, and other important items.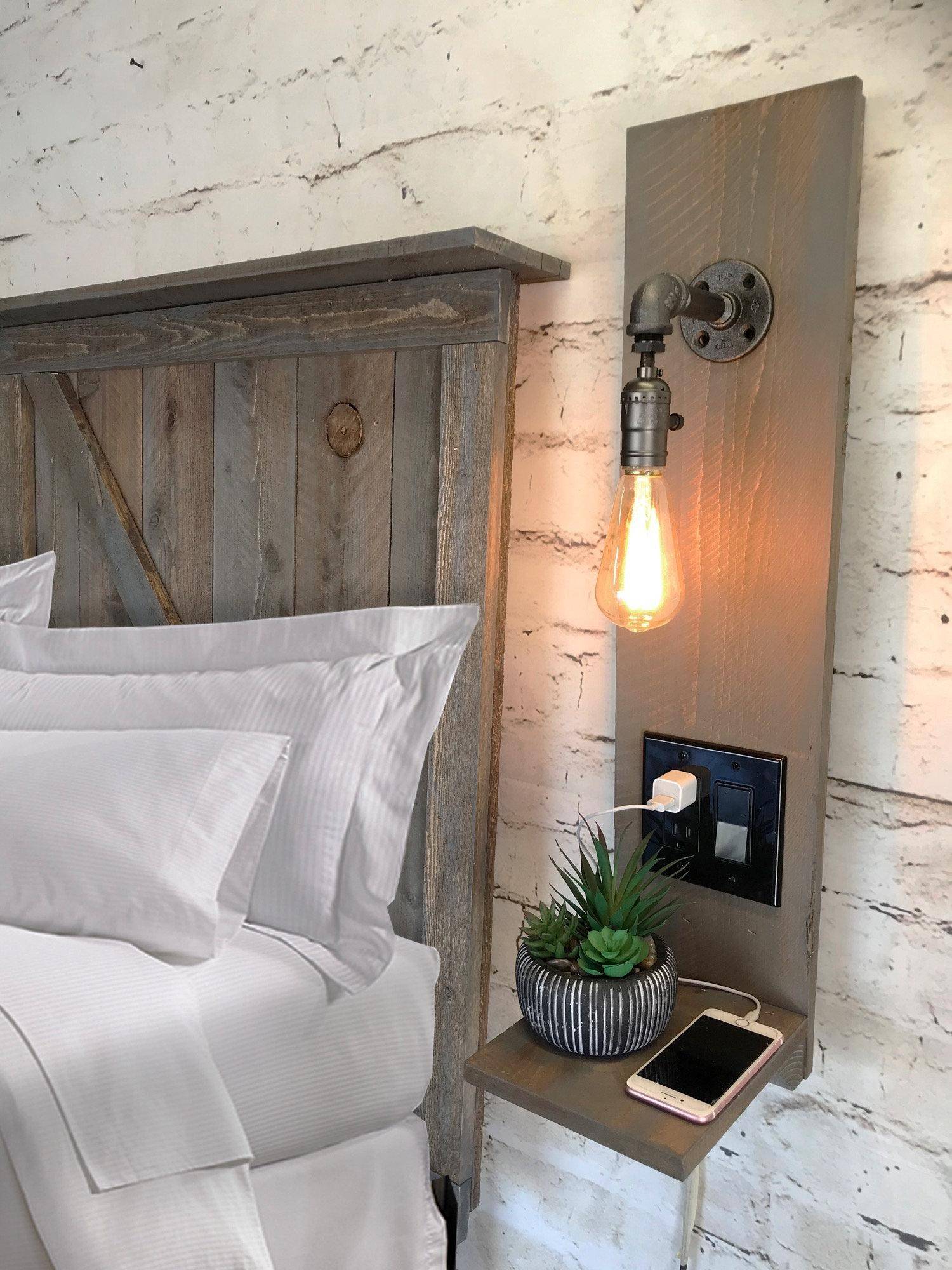 Floating shelves add extra storage without taking up any more space. They look good anywhere, even outdoors.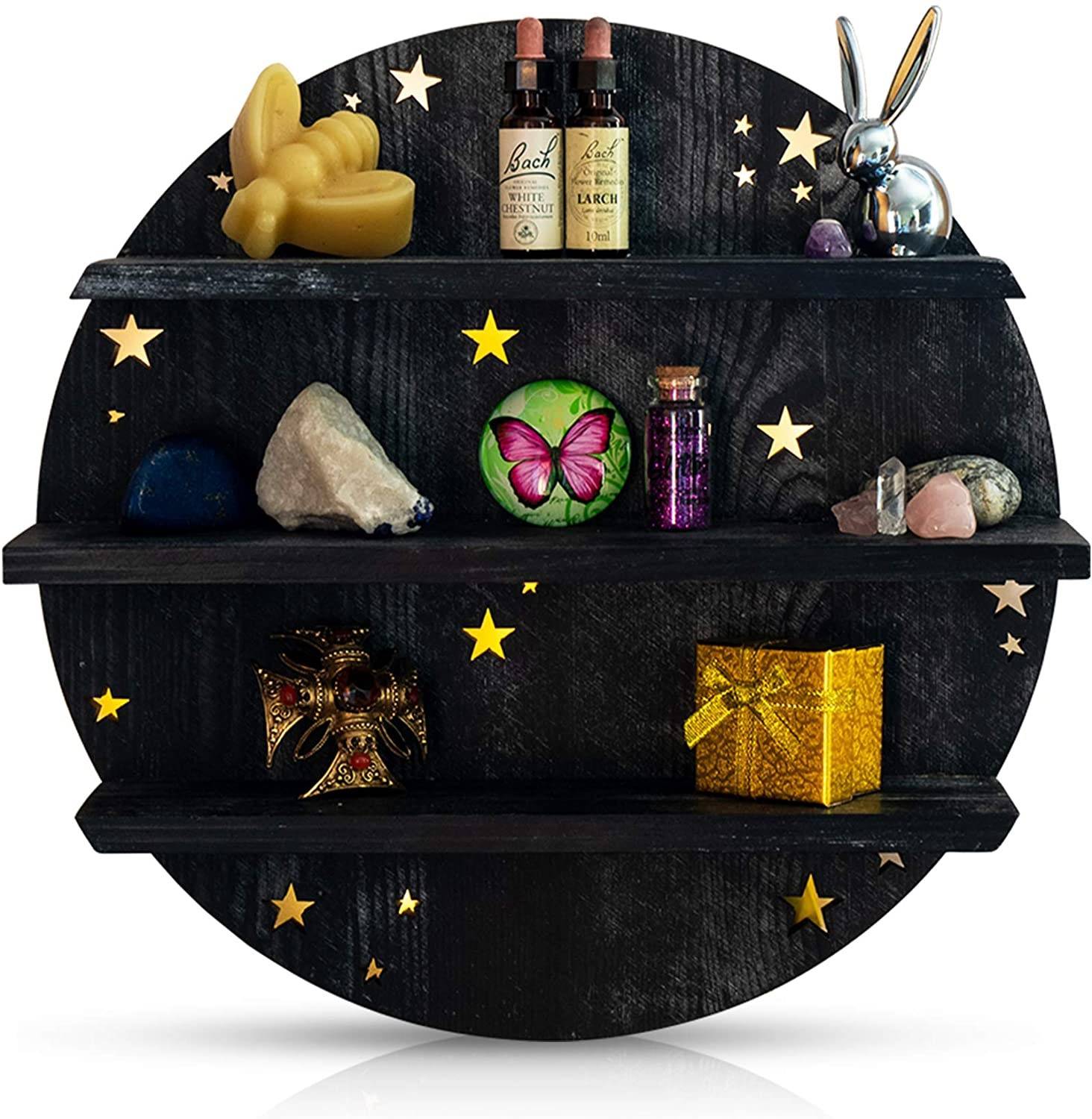 Now that you've seen various ways to decorate with floating shelves, we hope you will try some out and let us know how well they worked for you!