If you're looking for a way to dress up your blank, boring walls, chances are some typical solutions have already come to mind. Paint? Too permanent. Wallpaper? Too much work. While you're willing to put in the extra effort to decorate your space, a big project may make you want to leave those walls alone. Fortunately, we can help. Here is a list of 15 creative and easy wall art ideas you can use to dress up any room.
Antique Pieces on Display
Simplicity is the theme of choice with a copper cookware display. From Better Homes and Gardens, this wall art project features vintage pots and pans that fit right in with the country charm of this kitchen.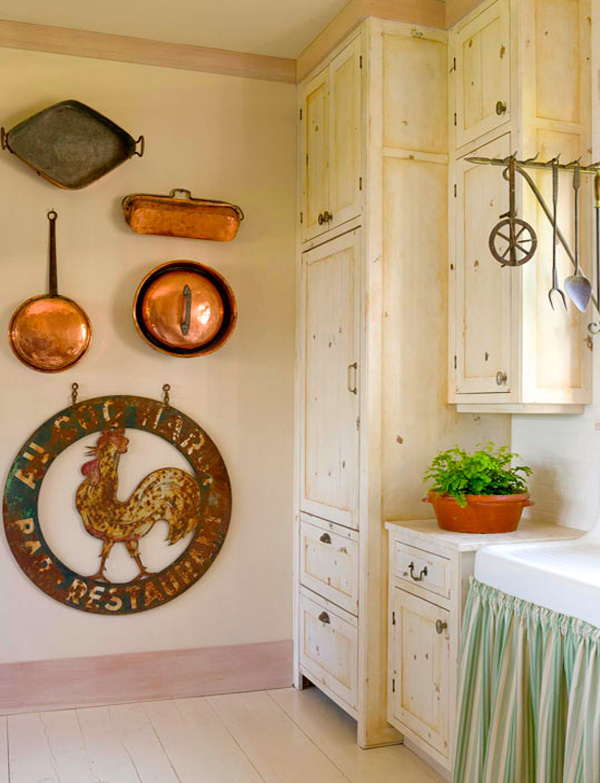 In love with the vintage trend? Channel the style with an old sign from a flea market or thrift store. This vintage plywood sign from a manufacturing company adds an unexpected pop of color with its brick red design. [from Better Homes and Gardens]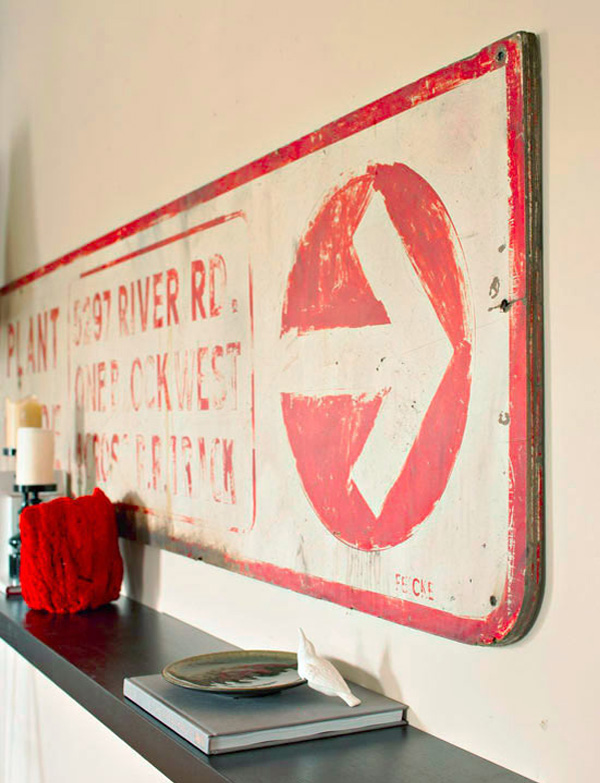 Silhouettes Make a Bold Statement
Nothing adds visual interest to a room as quickly as a wall decal. Simply peel and stick- before you know it, you'll have amazing wall art. This cherry blossom decal looks absolutely stunning against slate gray paint. For a bigger impact, choose a design that compliments your existing decor. [from Decoration Trend]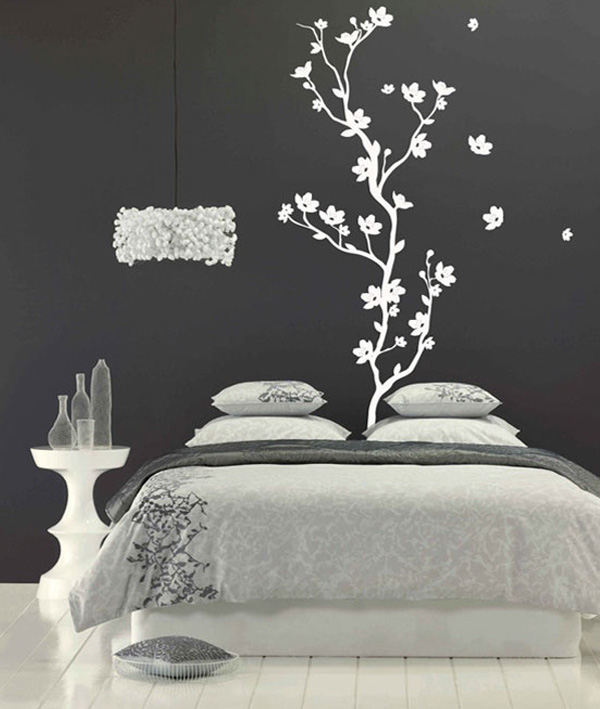 This project from Design, Dining + Diapers is a perfect example of how to draw inspiration from your surroundings- literally! The ombre kitchen wall art series features three common cooking utensils in a fresh and modern way. This idea can easily be tailored to fit other spaces. For example, a pencil, book and paper clip are fun alternatives for an office space.