There are times when we are simply caught up with the existing design trends and often convention is not challenged enough to create brand new structures that promise a whole new world full of vibrant conviction and creativity.
While the traditional concept of what defines a home or commercial structure is being constantly challenged, shipping container homes are becoming more and more popular.[Gallery bellow]
Shipping Container Guest Houses by Poteet Architects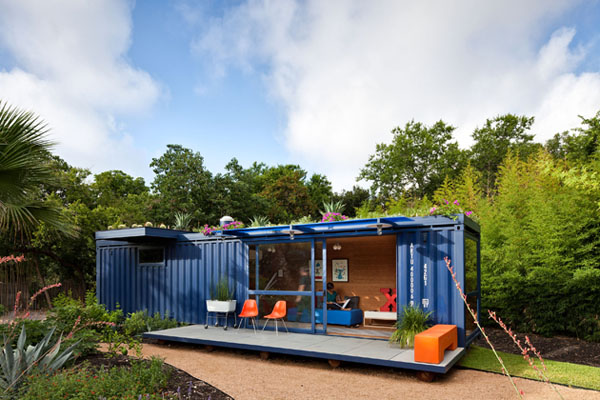 If you are not willing to permanently live inside container home for some reason, then how about using one for an additional guest house? The idea is pretty simple actually and all you need is a shipping container, some vibrant and colorful décor and plenty of creativity to ensure that you put up nice little living quarters that is both complete and comfortable.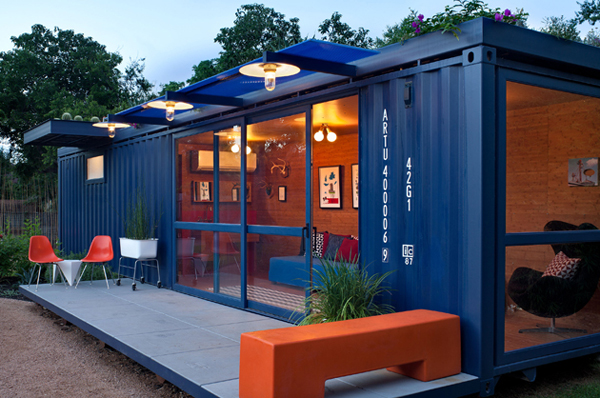 Some patio space, giant glass sliding doors and lovely environment all around completes this crafty idea from Poteet Architects. One of the easiest ways to incorporate a shipping container living unit into your existing housing plan without any hassles!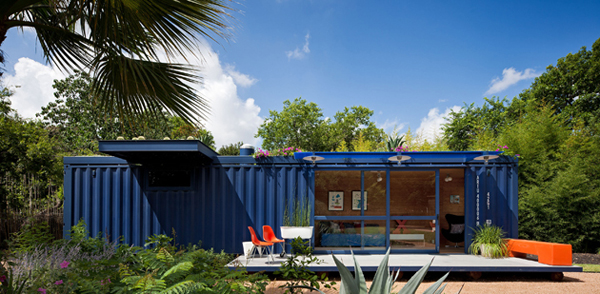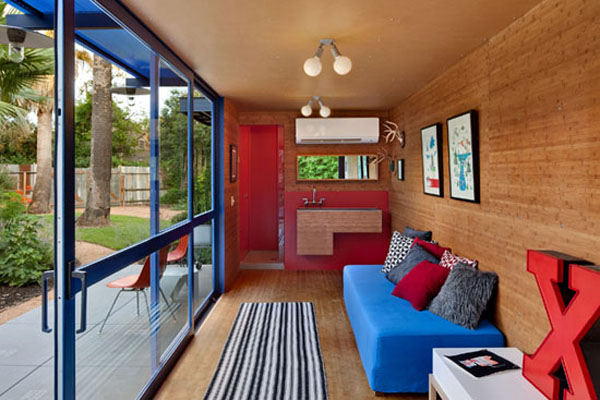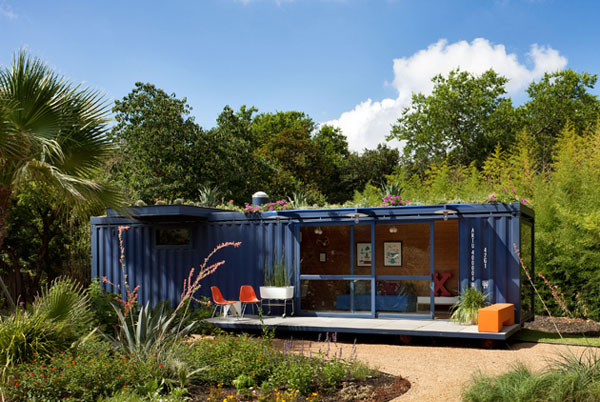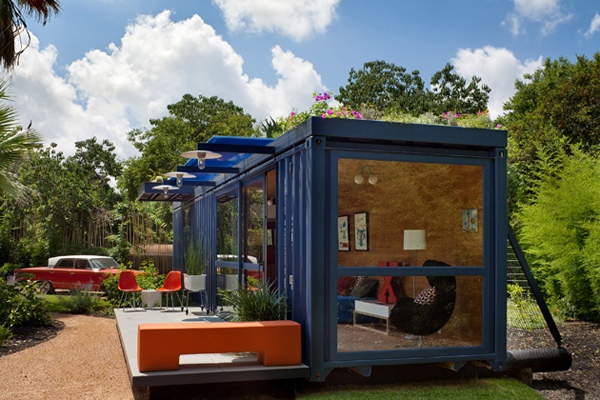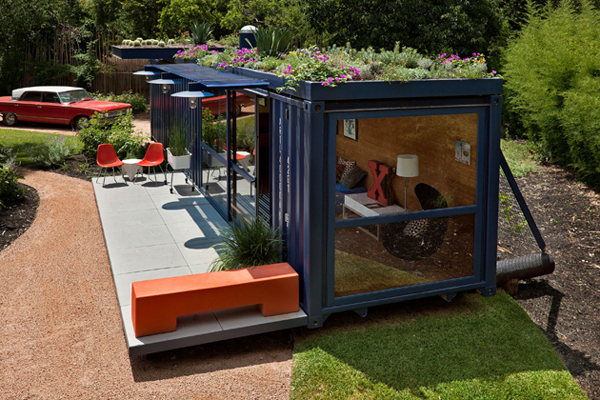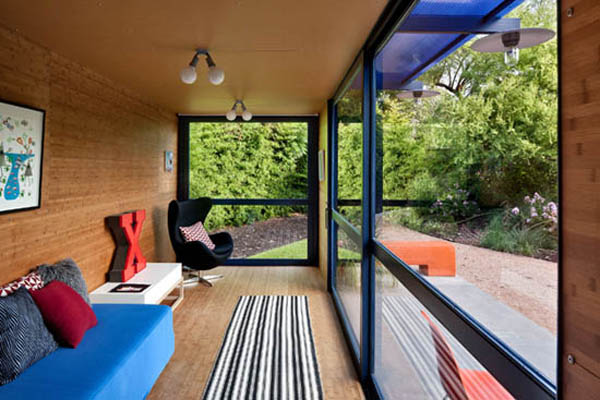 Vivacious Shipping Container Homes by Marcio Kogan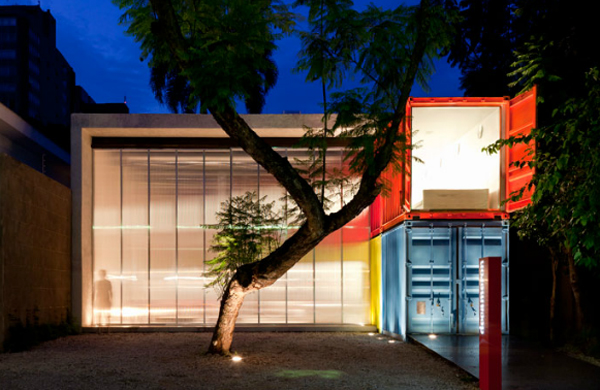 If the conventional shipping container homes were a bit too 'bland' for you (we highly doubt that though), then maybe the brilliant and visually enthralling painted shipping container homes designed by Brazilian architect Marcio Kogan would be more to your taste. These radiant and dazzling container homes exude unadulterated youthful zest and seem to create a party atmosphere all around.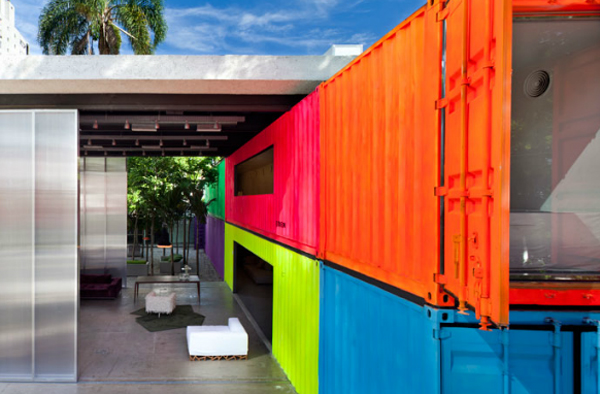 Coming in from the 'Samba' capital of the world, this striking container house design really does not surprise us. Apart from being a visual treat, These homes also sport comfy interiors that are both modern and trendy. The stacked container design is both audacious in its appearance and offers a nice contrast to the surroundings.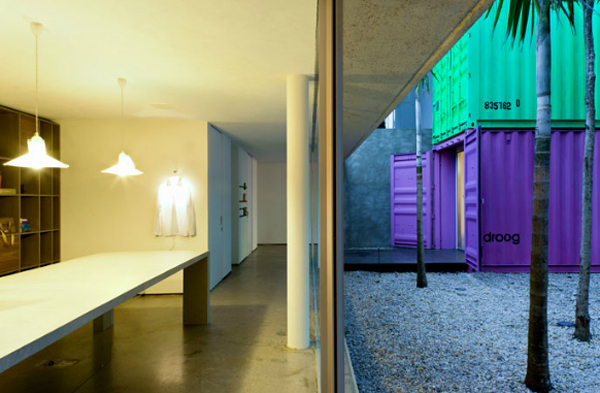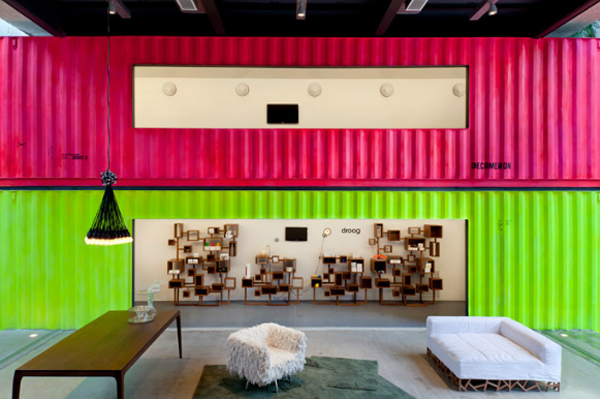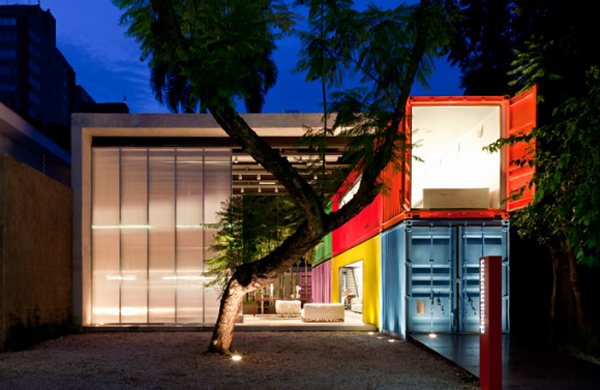 Casa El Tiamblo by James & Mau Arquitectura and Infiniski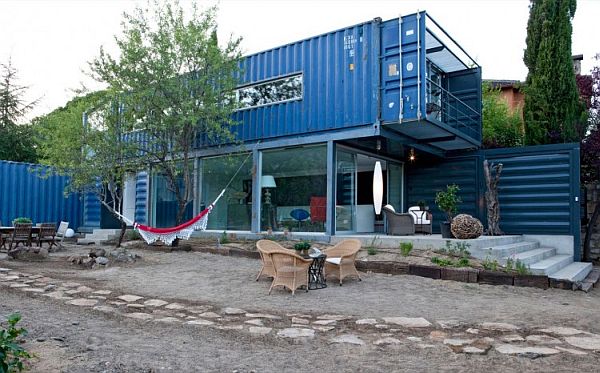 Something that seems to be a common factor when it comes to container house units is the open nature of their design and the Casa El Tiamblo is another attractive case in the point. Carefully and geometrically arranged 40 foot long blue shipping containers make up this modern Spanish home and the interiors are as eclectic and innovative as the exterior. Designed by James & Mau Arquitectura and Infiniski, this is a contemporary home with a metallic twist!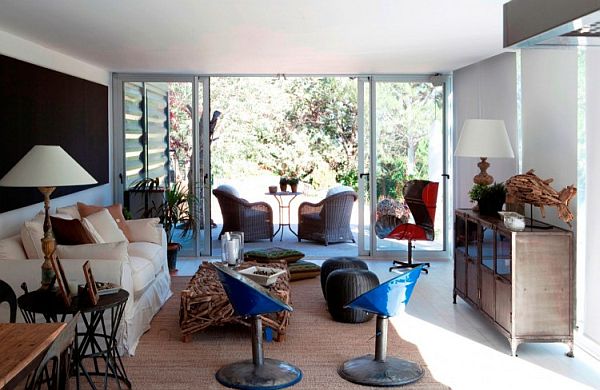 On the inside a largely modern black and white template is followed, but the splash of bright colors here in there in the form of eccentric decor items and quirky furniture, make it well and truly inimitable.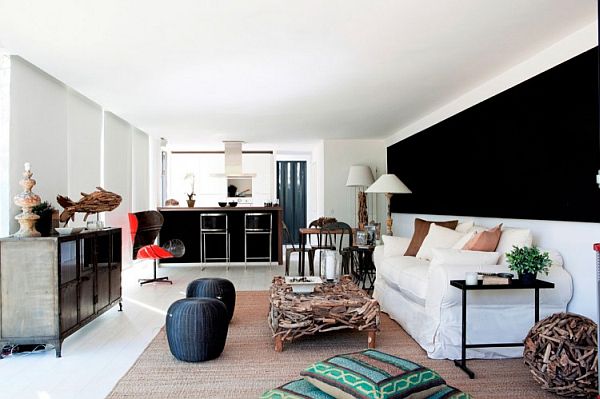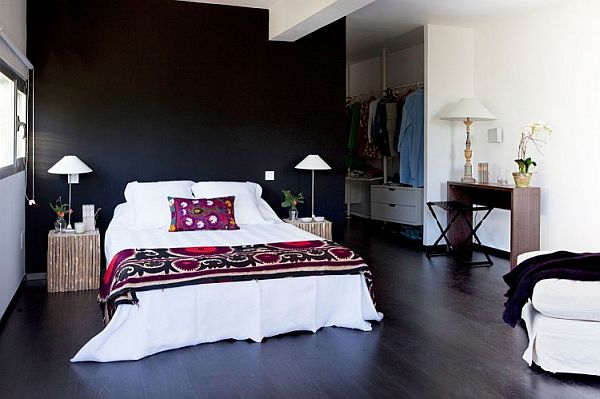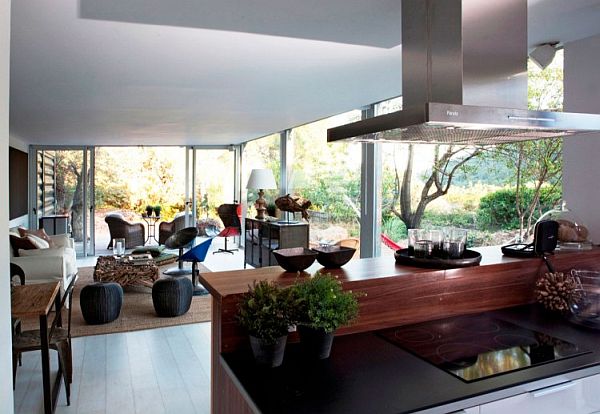 Shipping Container Home in Colorado by Studio H: T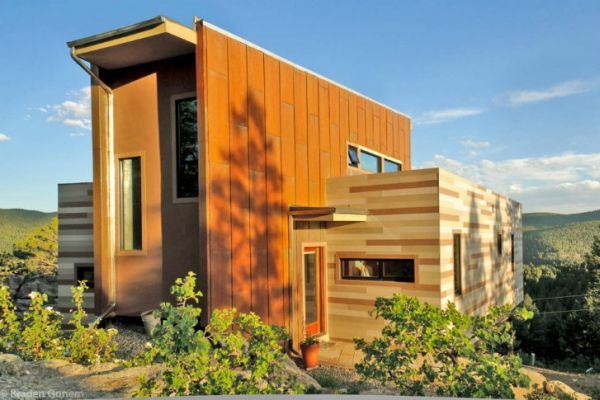 Nestled among the rocky mountain terrain of Nederland, Colorado, here is a shipping container home that offers the ideal solution for those who wish to escape the hustle of big city life and would love to spend time close to nature. Designed ever so diligently by Studio H: T, it employs two shipping containers in a 'wedged' design to create a structure that sports a modest area of 1,500 square feet.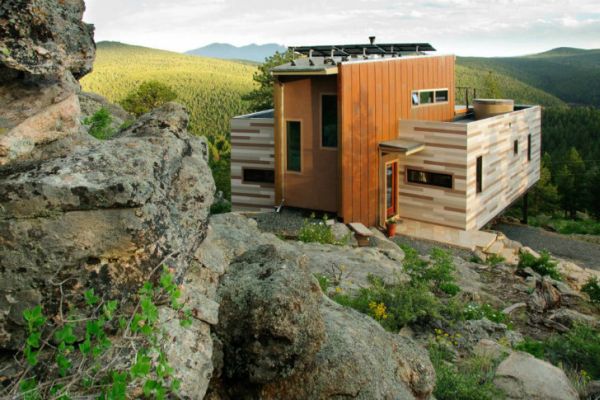 Now that might not sound like much, but with careful planning and multifunctional décor, the container home in Colorado has a spacious living and dining room and comes with three full bedrooms. Passive cooling technology, water recycling units and solar energy ensure that this house is completely off-grid and independent for its energy needs.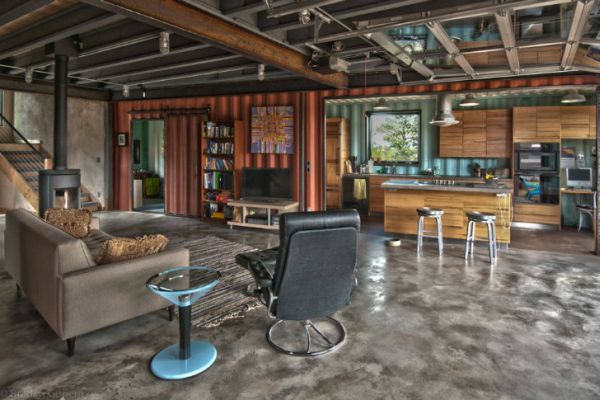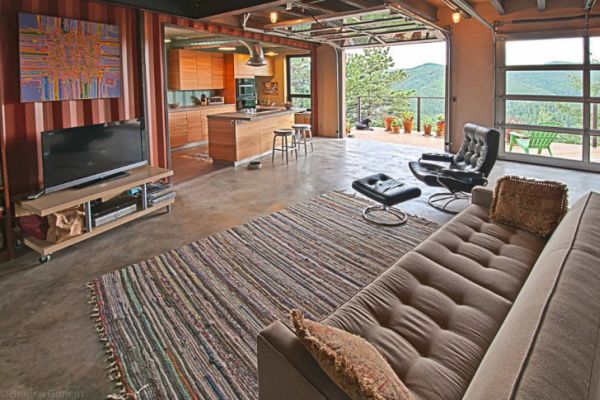 Take a Break with Starbucks crafted from Shipping Containers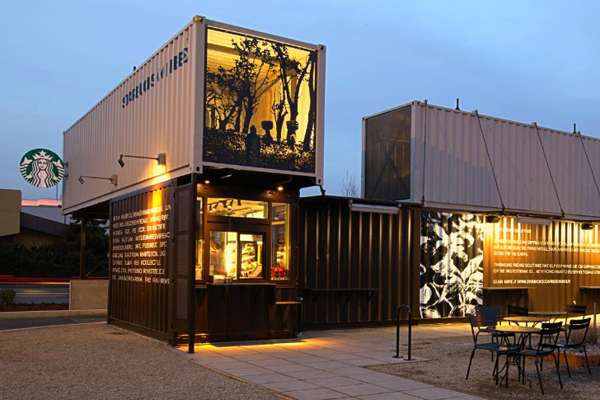 If you are a tad bit tired going through the list and would love a lovely refreshment, then how about stopping by a Starbucks that has been crafted completely from reclaimed shipping containers! The Starbucks drive-thru that has come up in Tukwila, Washington has been created using 4 shipping containers and the best part about it is that it used shipping containers that the company utilized in transporting tea and coffee supplies across the globe.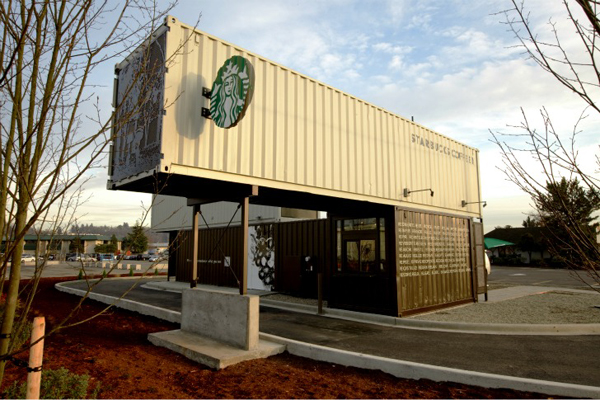 The idea was to incorporate these long serving shipping containers into the design of the Starbucks store and an in-house architect team along with Tony Gale, the company's corporate architect came up with this awesome plan. A refreshing business idea indeed!