The holidays are here, and there's an army of twinkle lights to prove it! Not to mention, an assortment of breathtaking Christmas trees. Some people travel to visit them, while others are lucky enough to live in a city that features one of these dazzling spectacles. Today we feature 10 of the most stunning Christmas Trees in the U.S., from towering outdoor attractions to an indoor tree in the center of a skating rink!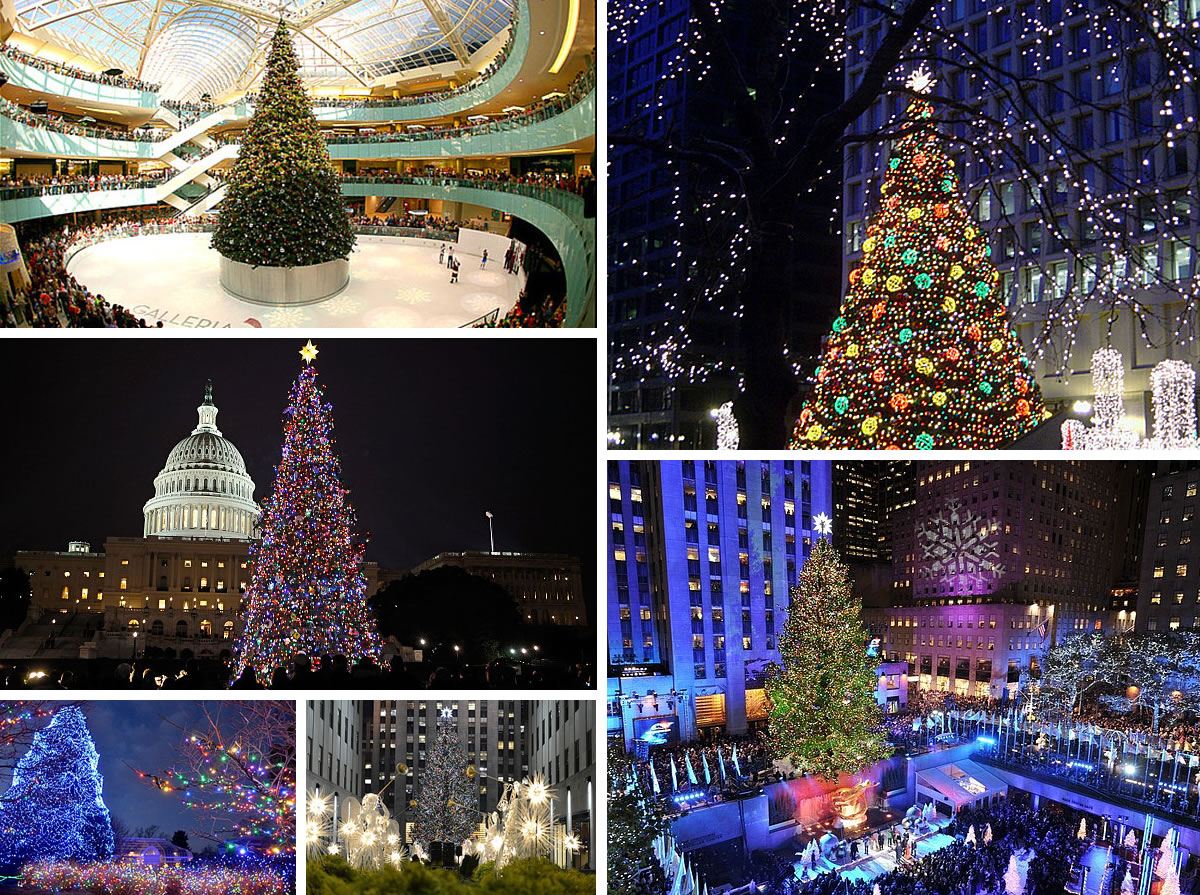 There were many trees to choose from–we chose our selections based on their size, as well as their unique characteristics, from beautiful lights to attractions at the base of the trees! Read on for a gallery of unforgettable pictures, as well as details on what makes each of these selections so special…
1. The Rockefeller Center Tree in New York City
This famous Christmas tree is a beloved tourist attraction that ushers in the holiday season each year with its glistening lights and grand scale. In fact, to be chosen for the role of what could easily be America's most famous Christmas tree, contenders must be at least 65 feet tall and 35 feet wide. This year's winner is an 80-foot Norway spruce. The first Rockefeller Center Tree made its appearance in 1931, with the first official lighting ceremony following in 1933. This evergreen tradition proves that there's nothing like Christmastime in New York City! [Images below from AFP/Getty Images via The Blaze]
This year's tree lighting ceremony took place on the evening of November 28th, 2012. Thousands attended to see the dazzling display of lights, as well as performances by musicians such as Tony Bennett, Rod Stewart and Mariah Carey.