Kitchen Remodel: 101 Stunning Ideas for Your Kitchen Design
Being small doesn't mean it's not modern. However, at the same time, being small doesn't mean you have the same amount of space to add everything you want — like enough storage space, a huge kitchen island for chopping vegetables, or fancy seating options. Therefore, here are a few ideas for a fancy small kitchen.
Small kitchen design ideas
A well organized kitchen could use for a small table and some wall art, no? – by Aidan Design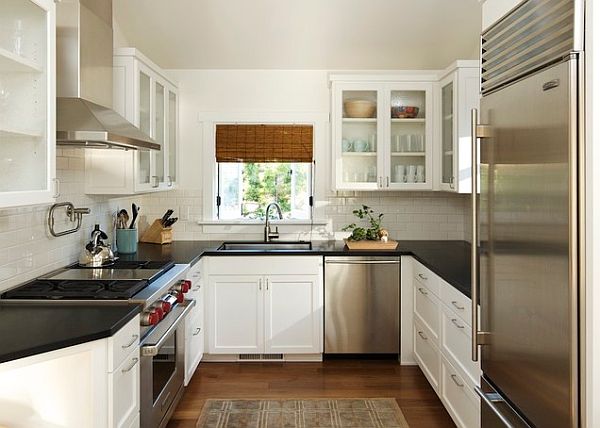 Traditional and modern at the same time, this U-shape kitchen furniture remodeling look cozy enough for a country side home – by Michael Kelley / mpkelley.com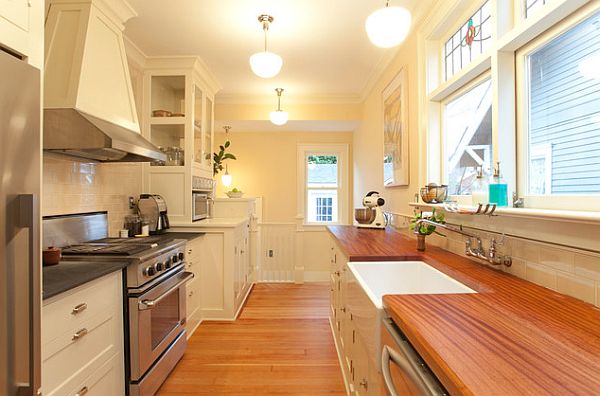 While some would say this is by no means small, imagine that the pathway is not as wide as you may think. A great solution for a tiny space, I must say – by Buckenmeyer Architecture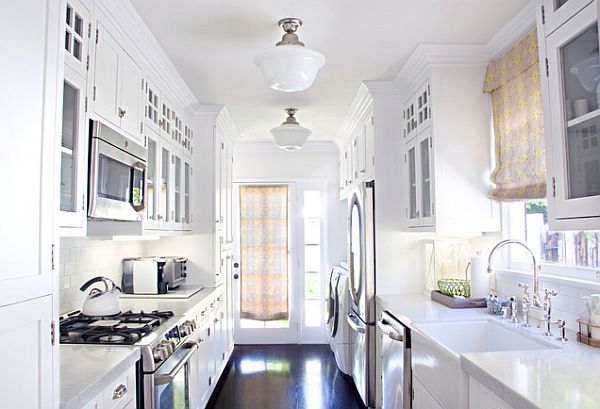 We've seen all white kitchens with glossy cabinets or countertops, but a small looking that sleek, it's not that often. Love the stunning way of arranging everything – by Titan & Co.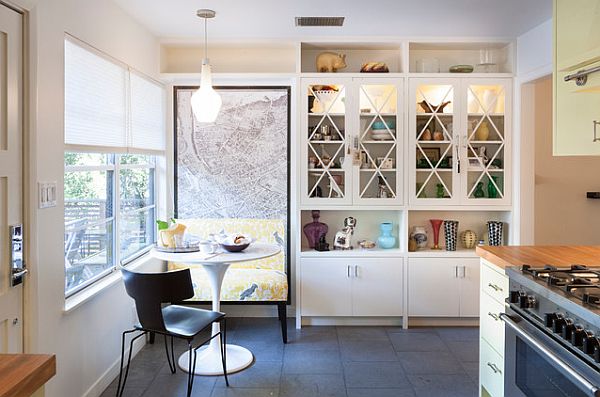 Cozy and oozing with its warm feeling, that's what I see when looking at this small kitchen remodel above. Completely sold! – by TAS Construction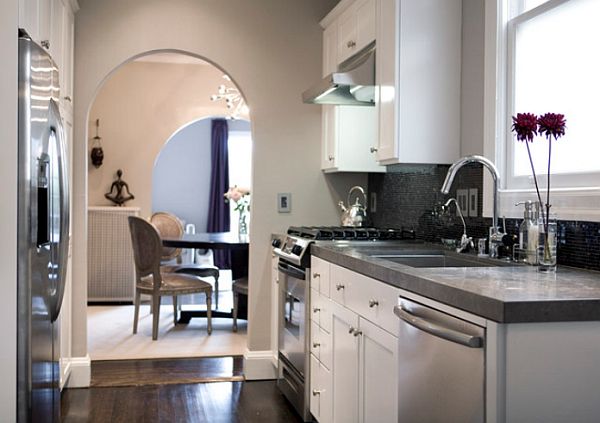 Stainless steel and white cabinets certainly add to the charm of a small kitchen. The taupe wall is the cherry on the cake, though – by Amoroso Design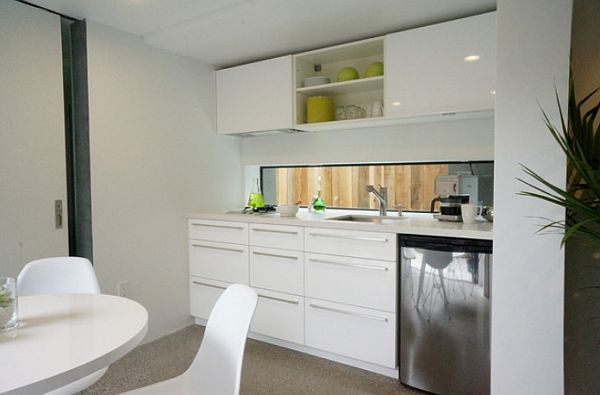 A small and minimalist kitchen sounds like a win-win situation for all those with space restrictions – by Three Legged Pig Design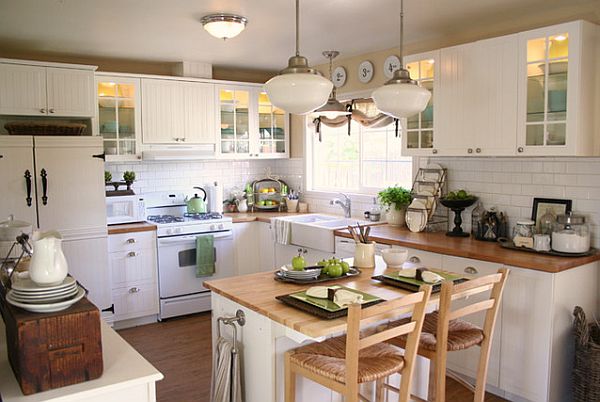 This cottage-style kitchen decor gets the eye with its super small island with the wooden stools – by The Old Painted Cottage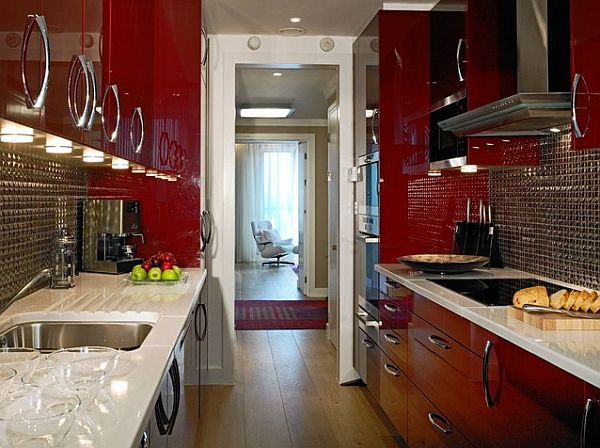 Planning a redecoration of your kitchen but not sure what colors to use? Stainless steel goes well with white and red, don't you think? – by David Churchill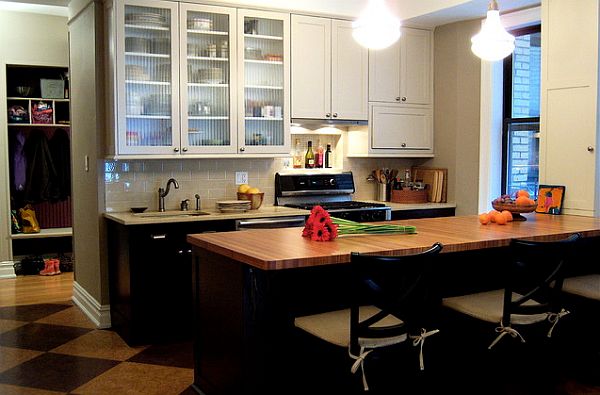 A great mix of classic cabinetry and a highly modern kitchen island proving that small can be beautiful and functional – by 1 2 1 S T U D i O . C O M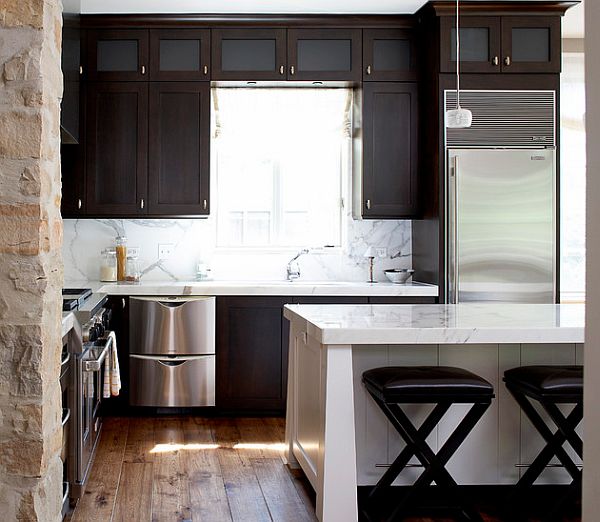 An accent stone wall goes well with a bunch of modern cabinetry, a stylish kitchen island and some fancy stainless steel appliances – by Culligan Abraham Architecture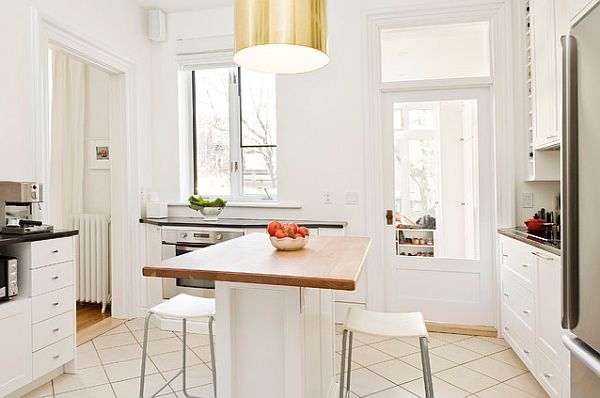 The white, clean minimalist lines of this modern small kitchen made me think of all those Scandinavian home designs that we have published on Decoist so far – by Gepetto
Living in a small condo doesn't mean you need to neglect your kitchen. Here's a great idea for a stylish remodel – by Arnal Photography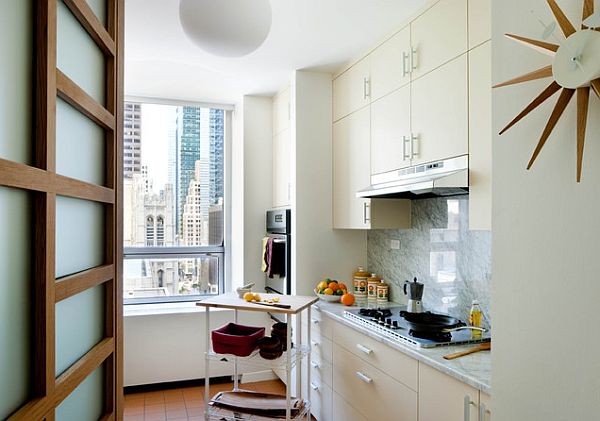 A comfortable small kitchen decor has managed create plenty of multifunctional spaces in the flat's cooking area – by Kristen Rivoli Interior Design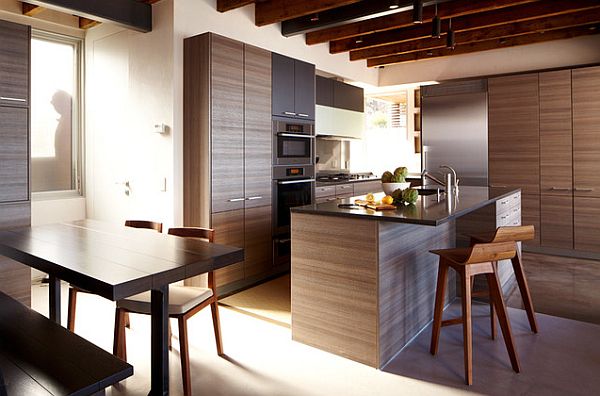 Totally charmed by the laminated wood look of the cabinets and the kitchen island. We're being told that it's called "teak lava" – by Narofsky Architecture + ways2design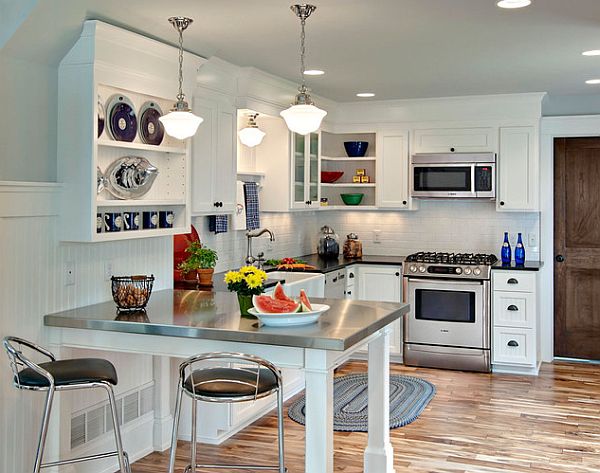 Traditional and white is not exactly my taste, but the amazing contrast with the wooden flooring and the colorful additions, make this kitchen one of my favorites – by Ehlen Creative Communications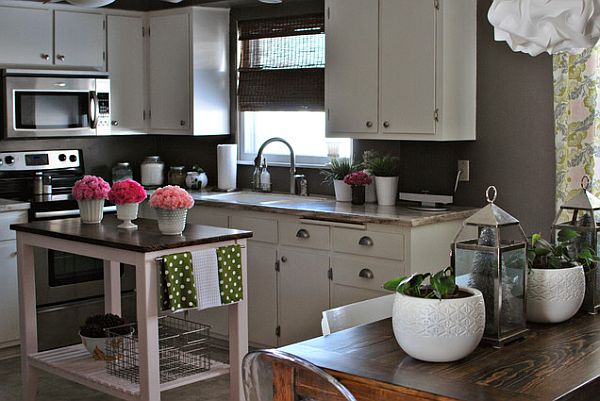 An organized kitchen seems larger than it actually is. That's the case with this creative small kitchen design with white cabinets and grey walls – by Joi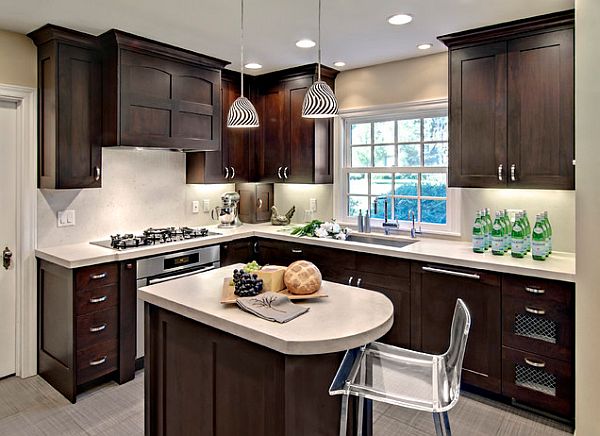 A tinge of traditional with a bit of classic elegance and some fancy ornaments, that's what stuns in this small kitchen decor – by The Woodshop of Avon
Stylish and elegant can be found in a small kitchen remodel. Here's one idea for that – by Rina Magen
Look at this small kitchen, really close. Appliances are mostly European and are all in stainless steel and the countertops are thin slabs of ebony marble. All aligned perfectly to charm at a first glance – by Jordan Parnass Digital Architecture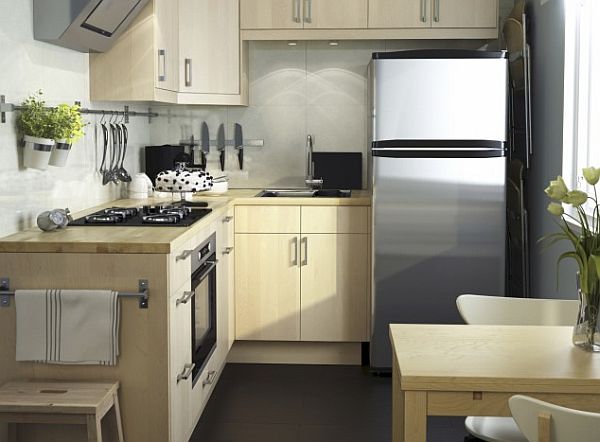 Italians are not the only one to come up with stunning kitchens. Here's one from IKEA who promises to add style and a tinge of functionality to your kitchen.
When you have a small place for you kitchen, the first thing you should consider is storage space and a sleek look. This small kitchen remodel has them both – by Robin Rigby Fisher CMKBD/CAPS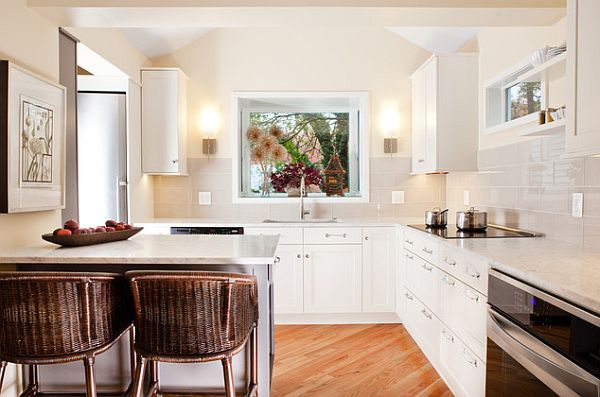 Not exactly the small you'd expect, but imagine that this kitchen has managed to also include a small island that also doubles up as a table for a quick breakfast or lunch – by Aidan Design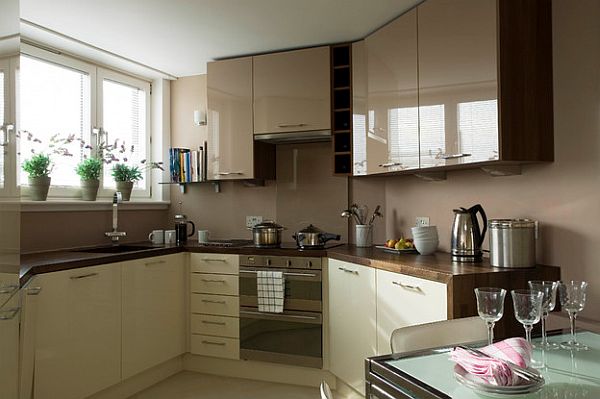 Beautiful contrast for kitchen cabinets with cafe-au-lait in the upper part and stone colored in the lower part. Small but fancy – by Celia James
---
STUNNING KITCHENS (INSPIRATION) →
WHAT DO YOU THINK?