It's a drizzly, dreary day outside and your children have just arrived home from school. They burst through the door, full of excitement and ready to cast off their drenched clothing and snuggle into something warm. Unfortunately, just as they discard their rain boots onto your freshly cleaned carpets, your soggy pup comes barging through door after them. Now your foyer is covered in muddy paw prints, dirty rain coats and layers of wet garments. If only you had a mudroom, you could avoid all of this mess.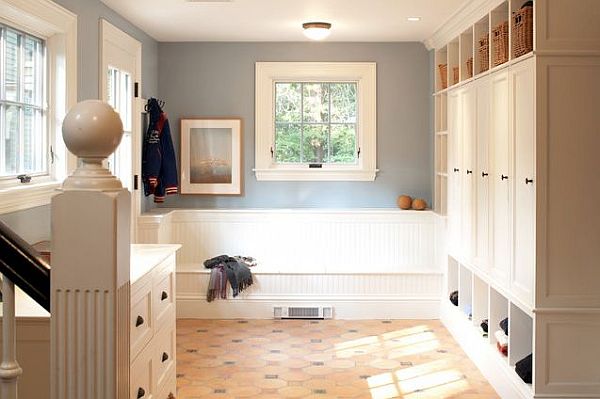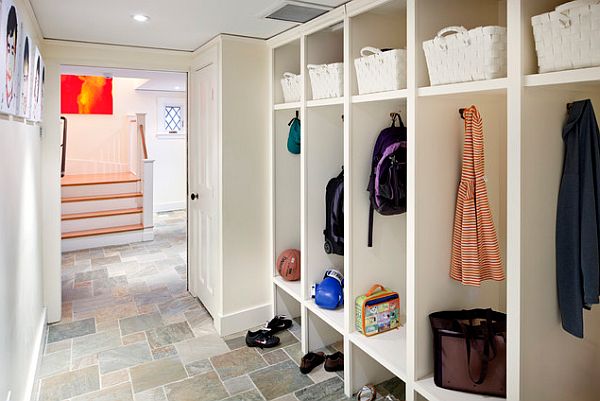 Images above by LDa Architecture & Interiors
Although for many years they seemed somewhat archaic, mudrooms are making a comeback in modern homes. In addition to being extremely practical for anyone with children, pets or a rainy climate, these spaces can also be a great place to organize all of the things you need to grab before heading out the door. Here are a few helpful hints for putting together your own convenient mudroom.
Select Easy-to-Clean Surfaces – A mudroom is supposed to get dirty. It's a space for stripping off wet, sweaty or dirty clothing and shoes so you don't have to drag them through the rest of your home. Thus, your mudroom should have surfaces that can easily be wiped down and won't be ruined by dirt or dampness. Concrete, tile or linoleum are the best choices for flooring.