Why cultivate a rock garden? They're low-maintenance. They're in season all year round. They add variety to the landscape. Need another reason? Check out the inspirational pictures below.
In fact, rock gardens are gaining popularity, as they can bring a modern element to landscaping and be used in a variety of contexts. Whether you're waving goodbye to the lawn in favor of pebbles or you'd like to create a mini rock garden in a contemporary large planter, today's ideas will spark the imagination. Enjoy!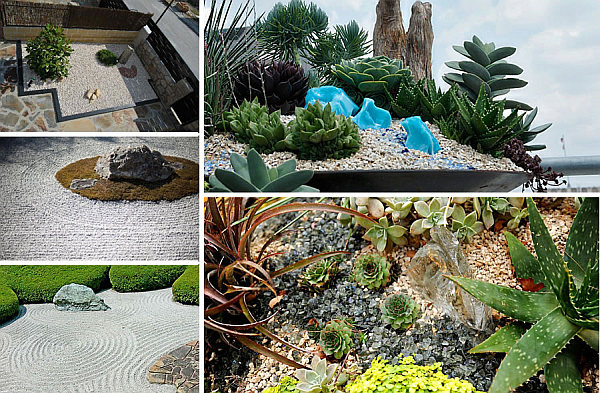 Planning Your Rock Garden
To start your rock garden adventure, envision the finished product. Will the garden take up a large portion of your yard, or will it be confined to a flower bed? In the planning stages, it also helps to consult with your local nursery, or check out online tutorials such as this piece from MyNorth.com.
Perhaps you have the flexibility to choose the exact placement and shape of your garden. In the yard below, an absence of grass defines the space, as do stones of various types and textures. Note how the garden includes a couple of plants and the strategic use of empty space. [from AguaFina]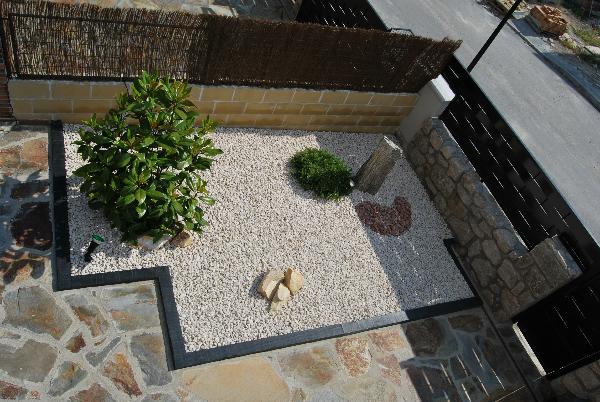 Or maybe the rock garden location is obvious due to landscaping limitations or a pre-defined area, as in the driveway-side sloping space in this next image. [from Fun Design Ideas]