It's time to shine with chrome! Chrome refers to the element chromium, which can be applied over another metal as a thin layer to create a gleaming finish. In fact, most of the furniture and decor items that are "chrome" actually consist of chromium-covered metal such as steel or iron. The polished, reflective quality of chrome makes it an eye-catching design material, especially when it comes to clean-lined, modern furnishings.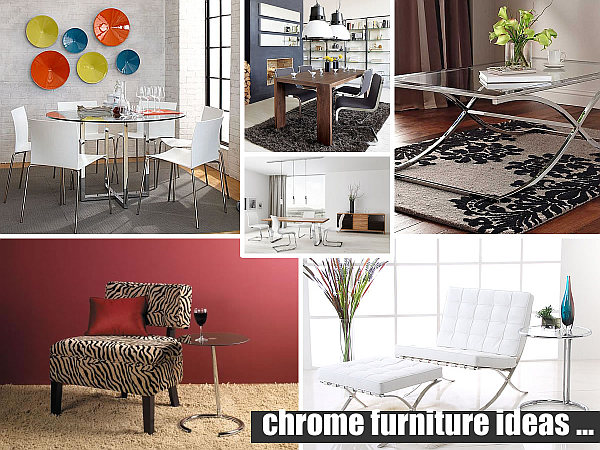 Is chrome reserved solely for contemporary pieces and rooms? Absolutely not! Check out our chrome furniture finds and see why this glossy metal is as versatile as it is chic.
Chrome Chairs
Our exploration of chrome takes us back to several iconic design pieces that continue to make an impact. The Barcelona Chair and Ottoman, shown below with the Eileen Gray Table (another famous 1920s piece), was designed by the Bauhaus Architect Ludwig Mies van der Rohe and his collaborator Lilly Reich in 1929. Note the X-frame base on both chair and ottoman. [from Squidoo.com]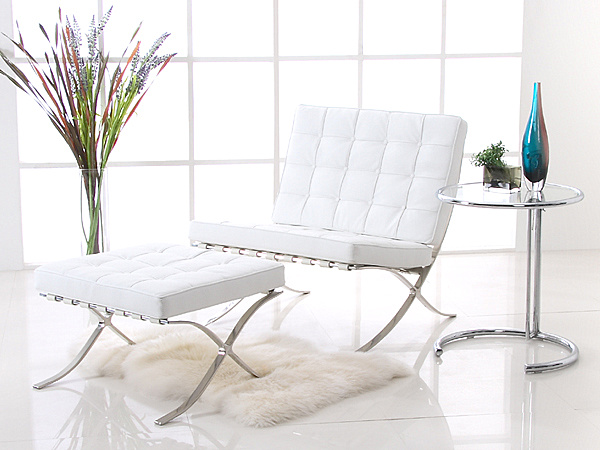 For a chrome-meets-modular effect, try the Lotus Natural Corner Chair and Lotus Natural Armless Chair from CB2. Thin, chrome-plated steel legs are a nice contrast to the furniture's boxy presence.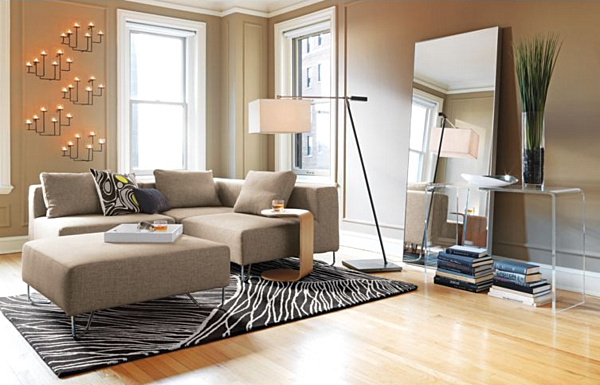 It's back to the basics again as we celebrate a design that revolutionized the structure of chairs as we know it. Often called Breuer chairs after their designer Marcel Breuer, the Cesca chairs below are admired for their cane frame and bent tubular base. Created in 1928, the chair experienced a major revival in the 1980s and has continued to be appreciated for its form and function, as shown by its availability through sources like classicdesign.it. The pieces below have been given a makeover with the help of neon pink paint. [from Solo Thais]