Ever since the hit American television show Mad Men first aired in 2007, it has captured the attention of audiences with its detailed depiction of Mid-Century Modern style. From the fashion to the interiors, the series' 1960s-inspired design is as sleek as it is glamorous. Set in the world of New York's Madison Avenue advertising scene, Mad Men captures the essence of an era when clean-lined furnishings were all the rage.
With the passage of time, '50s and '60s Modern styles have become mainstream, and many retail chains and upscale shops regularly offer furnishings influenced by Mid-Century design. In conjunction with the much-anticipated premiere of Mad Men's Season 5, we explore several of the program's interiors and show you how to get a '50s/'60s Modern look with decor both vintage and new.
Mid-Century Modern Office Furniture
Don Draper's Office
Don Draper (played by Jon Hamm) is a skilled ad agency creative director with a mysterious past. His no-nonsense attitude is mirrored in the decor of his classy, no-frills office, which oozes style with a neutral palette.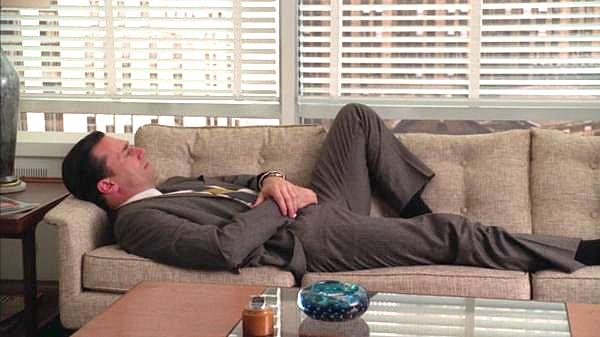 Shades of cream and tan may dominate, but pops of color accent the space. A teal glass bowl rests on the wooden coffee table, and at the other end of the room, hot orange chairs brighten meeting times: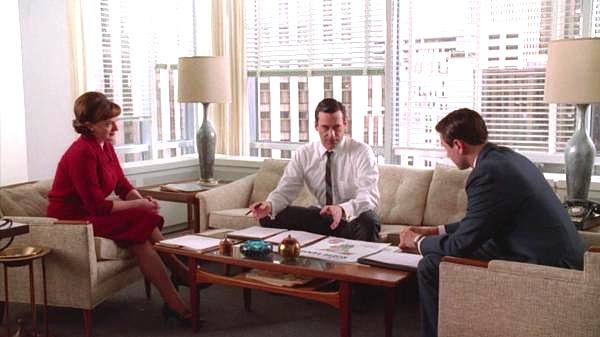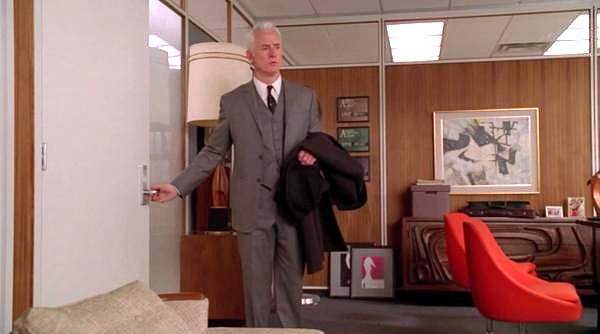 To get the '60s look of Don's office, start with the Arden Sofa by Jonathan Adler (shown below). Its tapered legs give a nod to Mid-Century style, but new materials make this piece fresh.