Ultimate Pallet Furniture Collection: 58 Unique Ideas
Pallet shelving & storage ideas
Multifunction Shelf
Perfect for the outdoors to hang your tools or your colorful flowers, this multifunctional shelf can also be a useful accessory setting on a kitchen counter top or as maybe as a desk organizer — where else to put all those magazine, right? It's $30 on Etsy.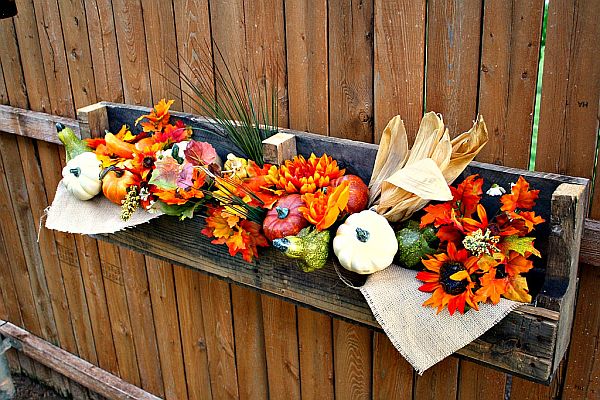 Wall hanging shelf
For only $25 and again from Etsy, you'll be able to get this 36-inch wall hanging shelf. They're said to work perfectly with almost any room, although I don't see them blending in with a glossy contemporary interior design.
Bookshelves
There's no such thing as having too many books. Except if you have no space to store them all. So how about a bookshelf that is made from wooden pallets? They look sleek, right?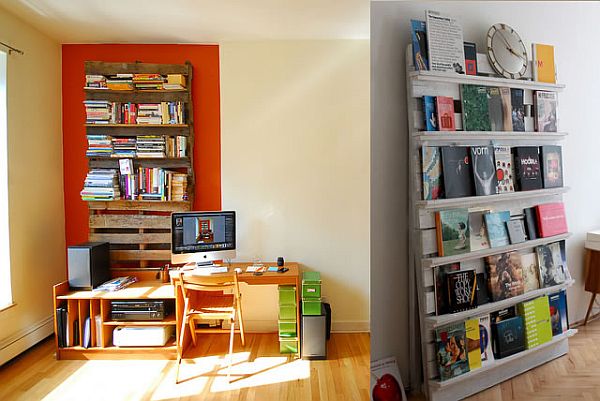 Storage carts
Kids these days, they have far too many toys. That's becoming problematic for the average Joe as you need to look for storage cases and stuff like that. But what if you could make your own storage carts from a disassembled pallet? Ana White is going to give you the how-to.
Photo frames holders
Want to have everything in one place, like a photo album? Grab a wooden pallet, disassemble and give a shape like this one. Should look good on your walls. And maybe have your wedding in one place, and your child's Christening in another part of the room?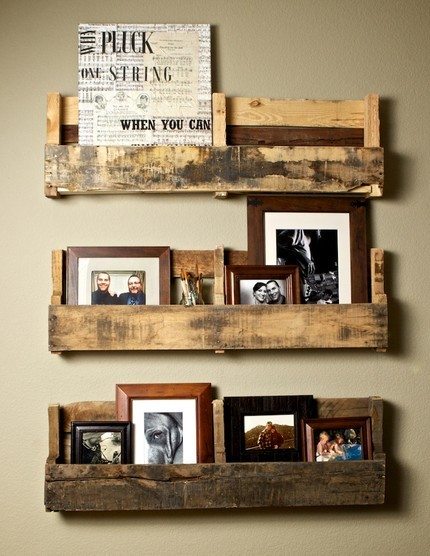 Boots holder
Don't just throw your boots, put them nicely in a boots holder made from recycled pallets?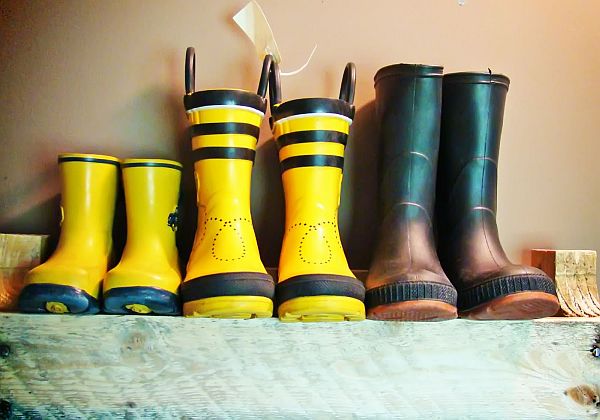 Sleek shelves in a store
Cut your wooden pallets in half and stack them. Make sure they fit well together and you now have a simple organized way of storing bottles, plates, or what else needs storing. Perfect for an art studio, divine for a restaurant with great good. Right?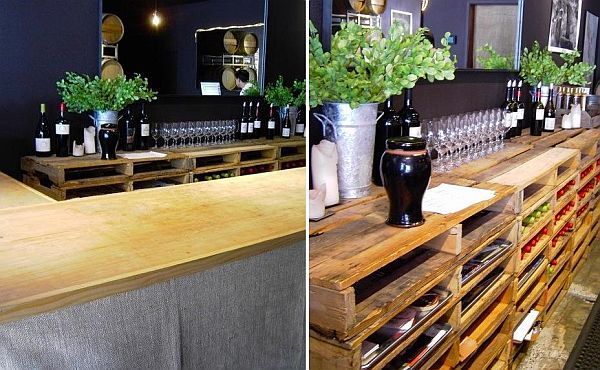 Living room shelves
Kitchen shelves
Because you can never have too much storage space in the kitchen, right?
NEXT →
Page 1: Pallet (coffee) tables
Page 2: Pallet beds & bedrooms
Page 3: Pallet offices & desks
Page 4: Pallet sofas & benches
Page 6: Pallet decorations
WHAT DO YOU THINK?