Ultimate Pallet Furniture Collection: 58 Unique Ideas
Pallet beds & bedrooms
Small room bed
The bad economy hits you and all of a sudden you need to move from a large bedroom to a smaller one (9 x 10). That's what happened to this inventive fellow, who managed to create an amazing bedroom for himself, on the cheap.
Pallet Toddler Bed
Lori Danelle is an inspiring mom. She's guilty for transforming a few shipping pallets into an adorable toddler bed. There are full DIY instructions on her website in case you need help for your own DIY project. Looks cool!
Colorful Pallet Bed
Unlike tables where you only need a few shipping pallets, for a bet you'll need more than one. Stack your pallets, give them a few coats of paint and add the cozy cushions (it's a must) and you have a highly unique, low cost bedroom perfect for both the outdoors and indoors. Inspiring!
Used as a simple platform
Simple is the word here. Just grab a few wooden pallets, stick them together (make sure they are well anchored) and voila, you have a bed platform with handy storage space between the slats. Now all you need to do is choose a comfortable mattress and some of these bed linens, maybe.
Jackson Headboard
"Stinking cute". That's how Heidi calls this headboard design by Amber from Pineplace. We can't disagree. Great way of using old pallets into furniture. "She personally designed the vinyl on the headboard. And hand built the bed herself."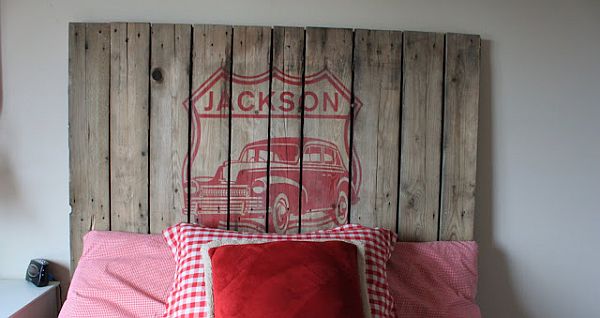 Minimalist …
So you're trying to stick to your minimalist theme and want a cheap pallet bed? How about this one. It has a strong Scandinavian feel, because of all this white. Quite cool! [from emmas]
Pallet bed frame
So it looks like it's not only bed platforms that you can use a pallet for. With a bit of creativity you can throw it on the walls as a bed headboard.
Pallet turned headboard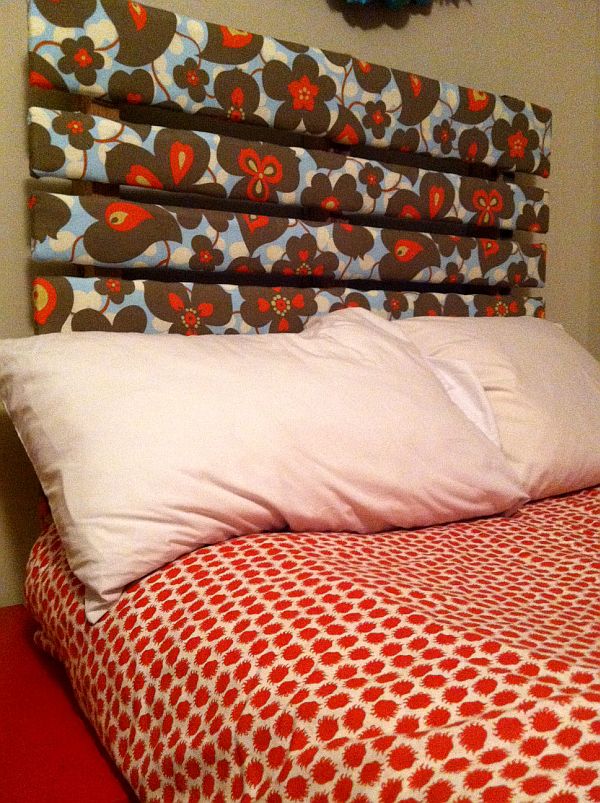 Simplicity
Not really into glossy, contemporary furniture and you'd much rather work on a DIY pallet bed. Here's another example where simplicity and minimalism are very well represented.
Crispy Clean
The comfyness of this bedroom is only given by the sheets and linens that you use.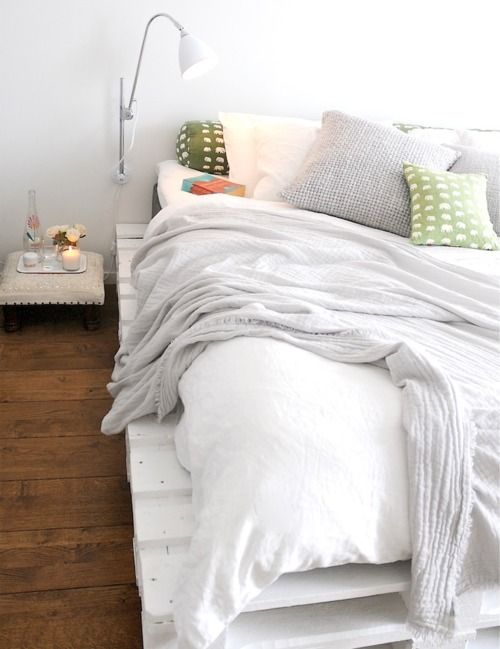 Country charm
Trying to find your spot, for some time alone with yourself reading a book or enjoying some chocolate with a special flavored tea? How about this pallet reading nook? You'll need some power tools to get this done, but the result is amazing. [found on kojodesigns]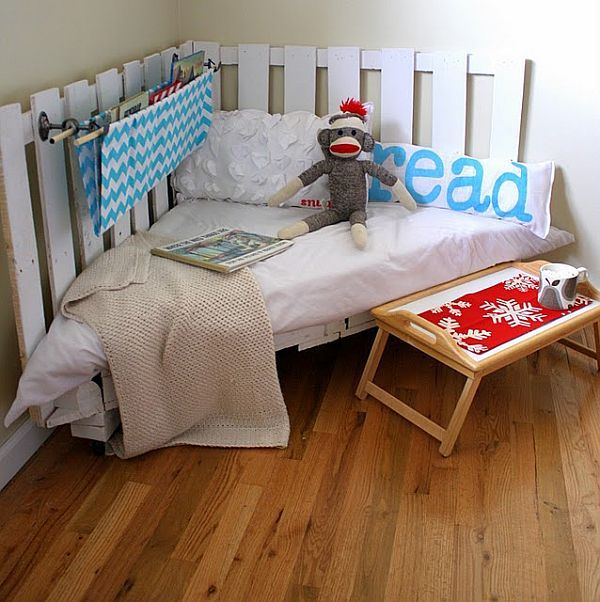 Homey & Natural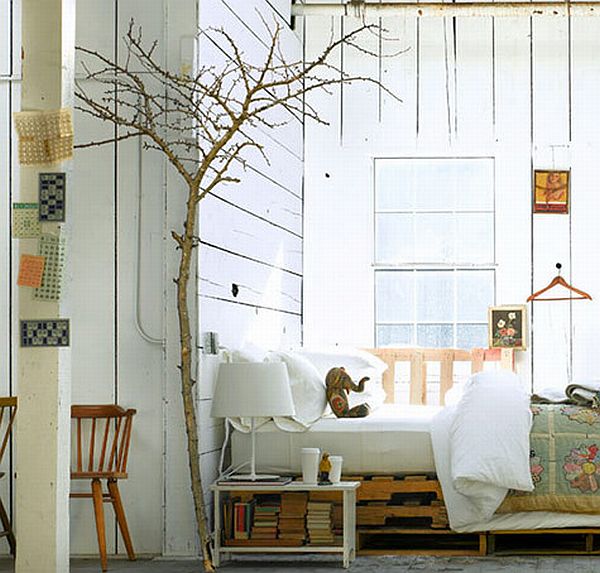 Country Romantic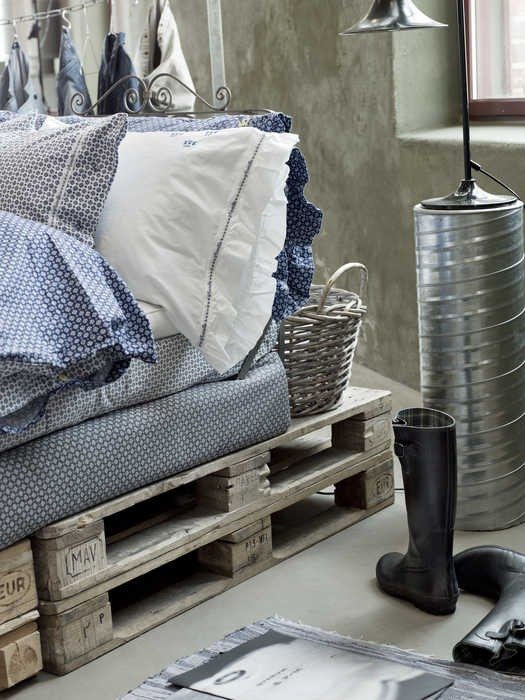 NEXT →
Page 1: Pallet (coffee) tables
Page 3: Pallet offices & desks
Page 4: Pallet sofas & benches
Page 5: Pallet shelving & storage
Page 6: Pallet decorations
WHAT DO YOU THINK?