Space is often the biggest issue in most modern homes, with many of us looking to find that extra square footage that we feel would make all the difference. But when it comes to a lovely vacation home on the beach, one does not really need a whole lot of room, and even the smallest beach house can fill your idyllic summer afternoons with unabated joy. Nestled in a private little nook on a remote island in Far North Queensland, Australia, this gorgeous one-bedroom beach house connects with the view outside by altering the traditional indoor-outdoor dynamic.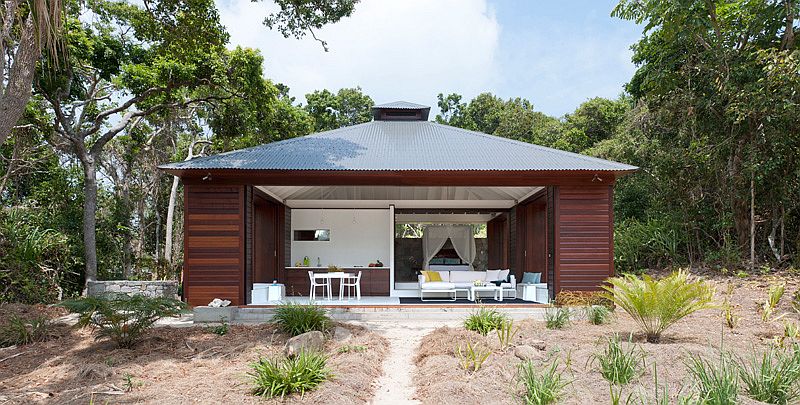 Designed by Renato D'Ettorre Architects, the open plan living area of the beach house is draped in white along with native hardwoods that give it warmth and usher in a dash of visual contrast. The use of dark-toned wooden surfaces and finishes also adds to the tropical style of the home that is accentuated by the design of the ceiling and the lovely shutters. With summers getting really hot on this beautiful Aussie island, the 'completely open' design allows for natural cooling with the ocean breeze flowing through the interior.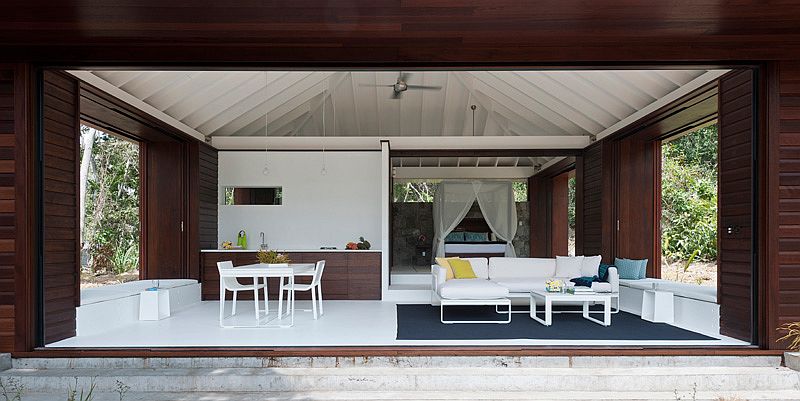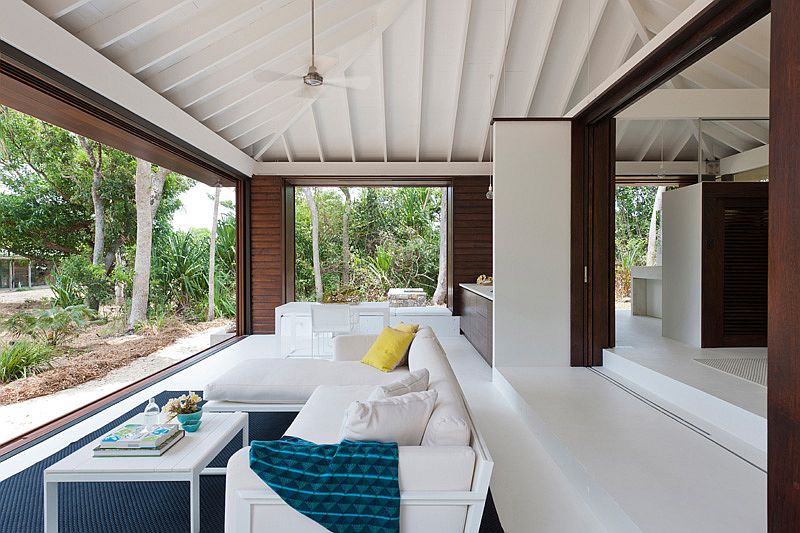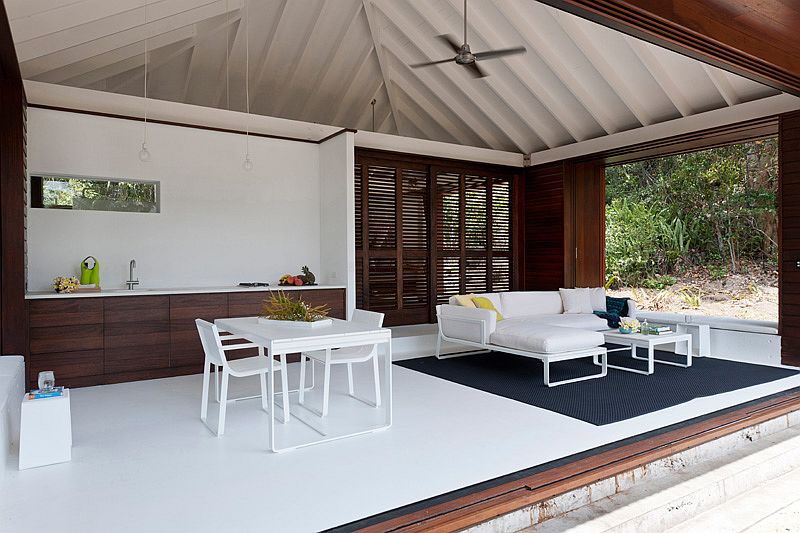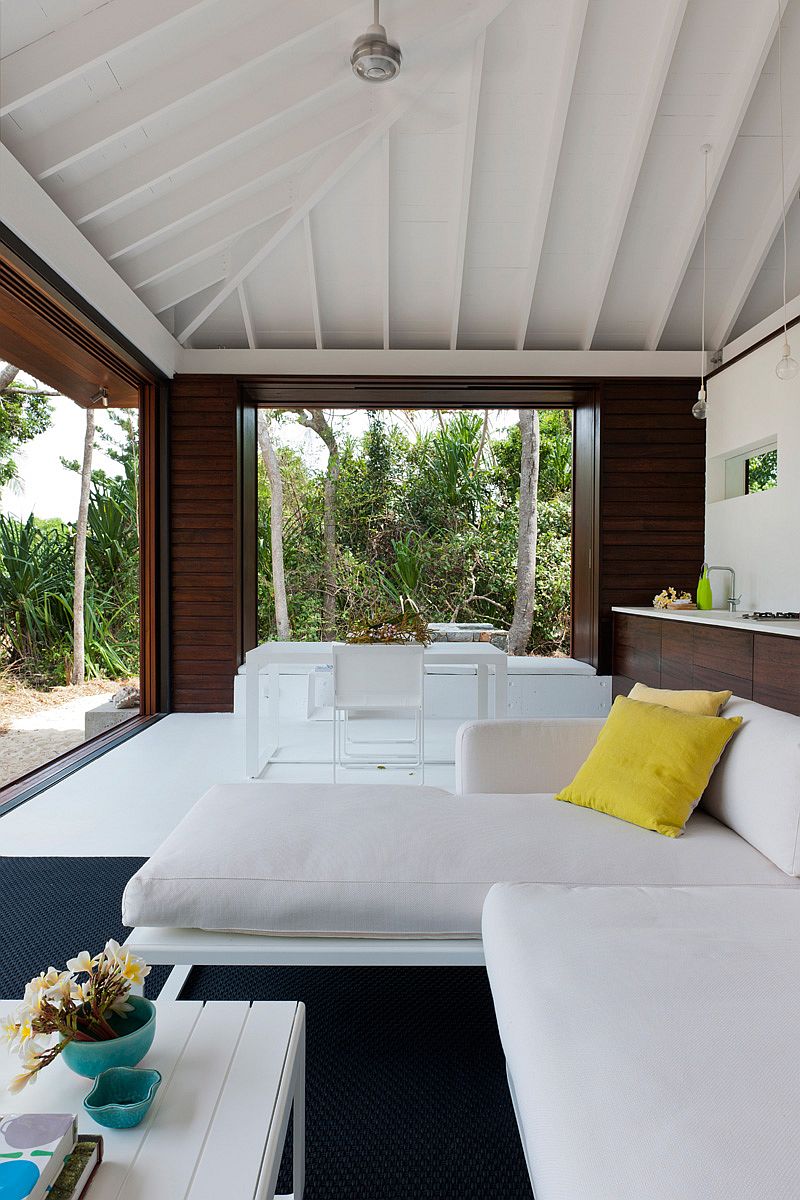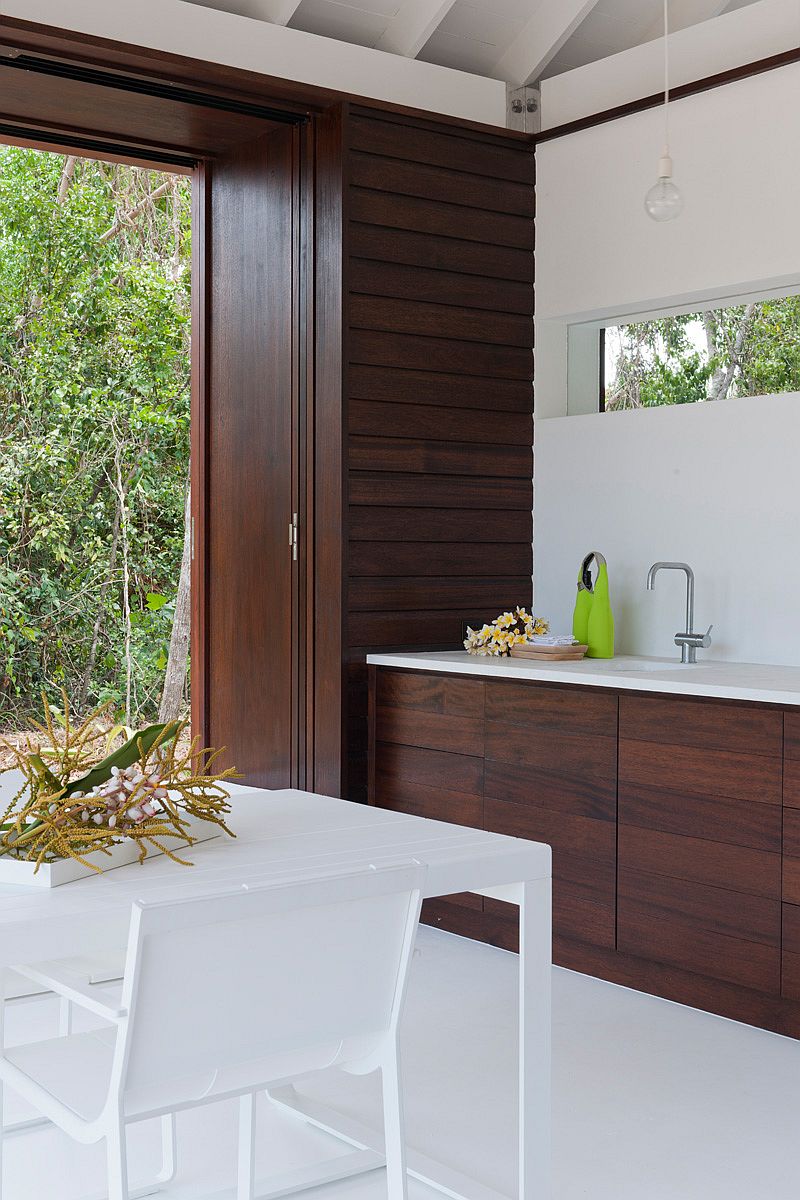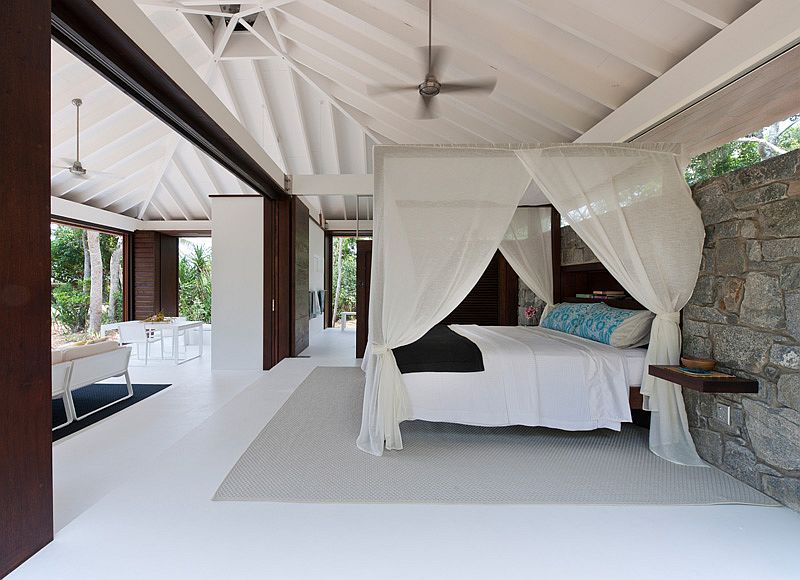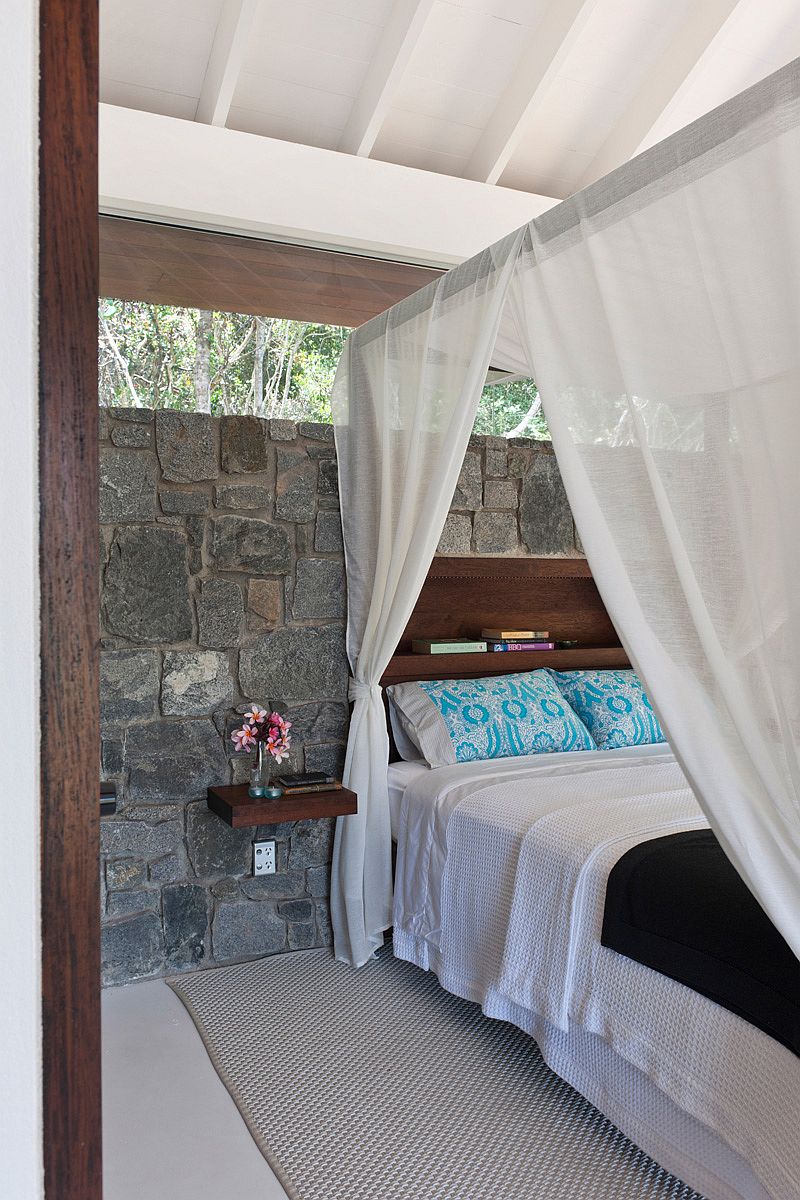 An accent stone wall in the bedroom and an outdoor shower add to the textural contrast and elegance of the beach house, while accents in blue and yellow add a dash of color to an otherwise neutral interior. Combining comfort with simple aesthetics and flowing form, this is a beach house that makes the most of the 100 square meters of space on offer, even as it turns the landscape around it into the real showstopper. [Photography: Willem Rethmeier]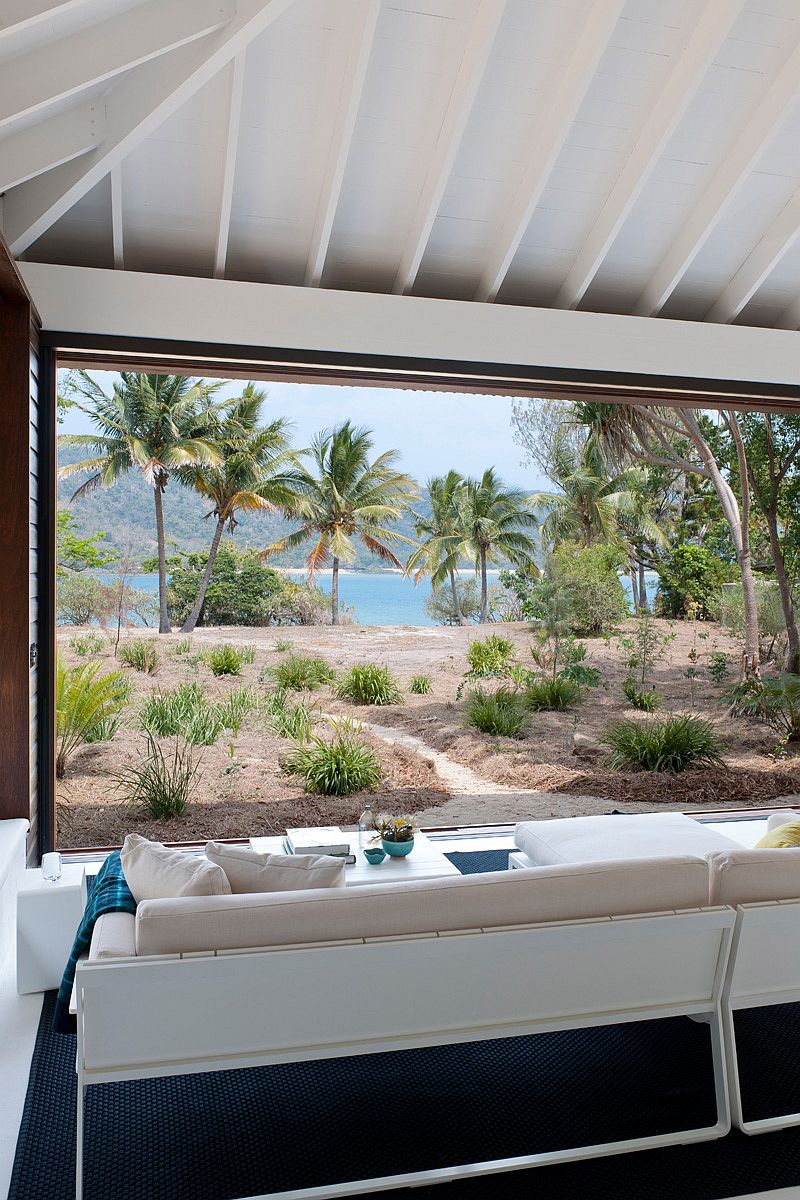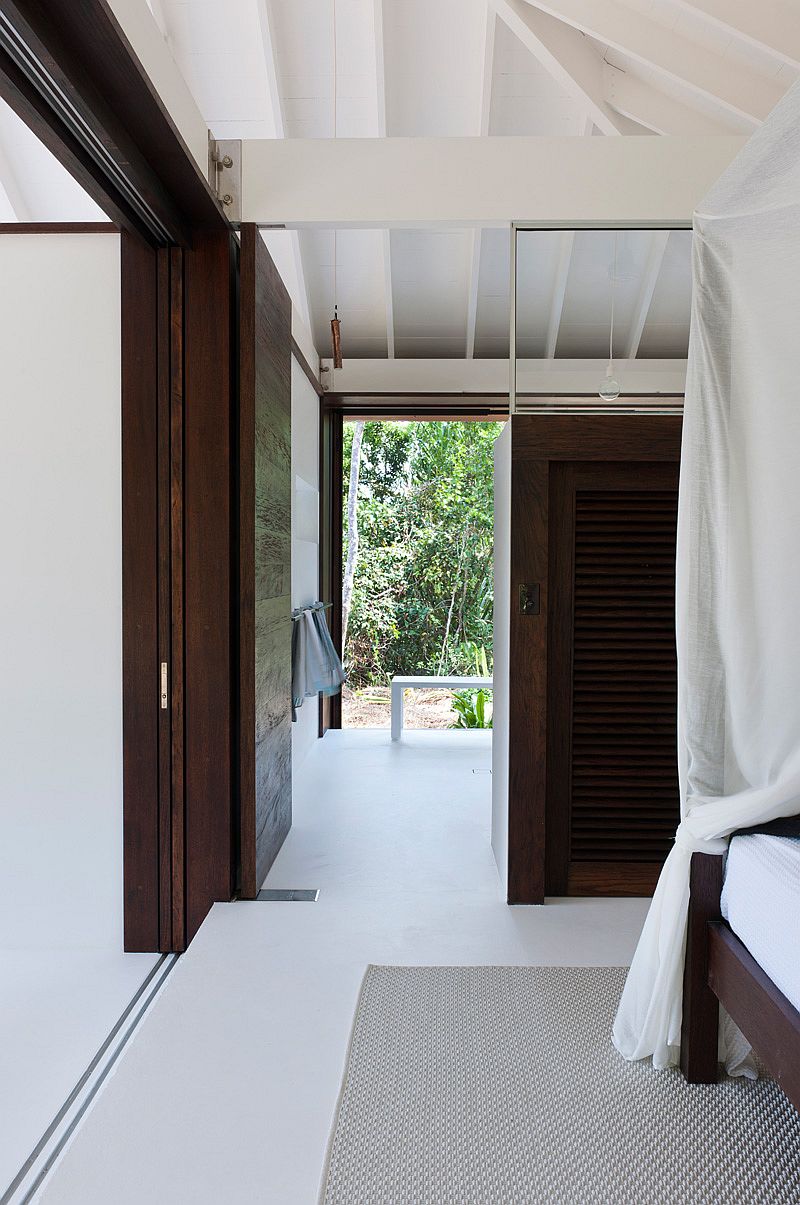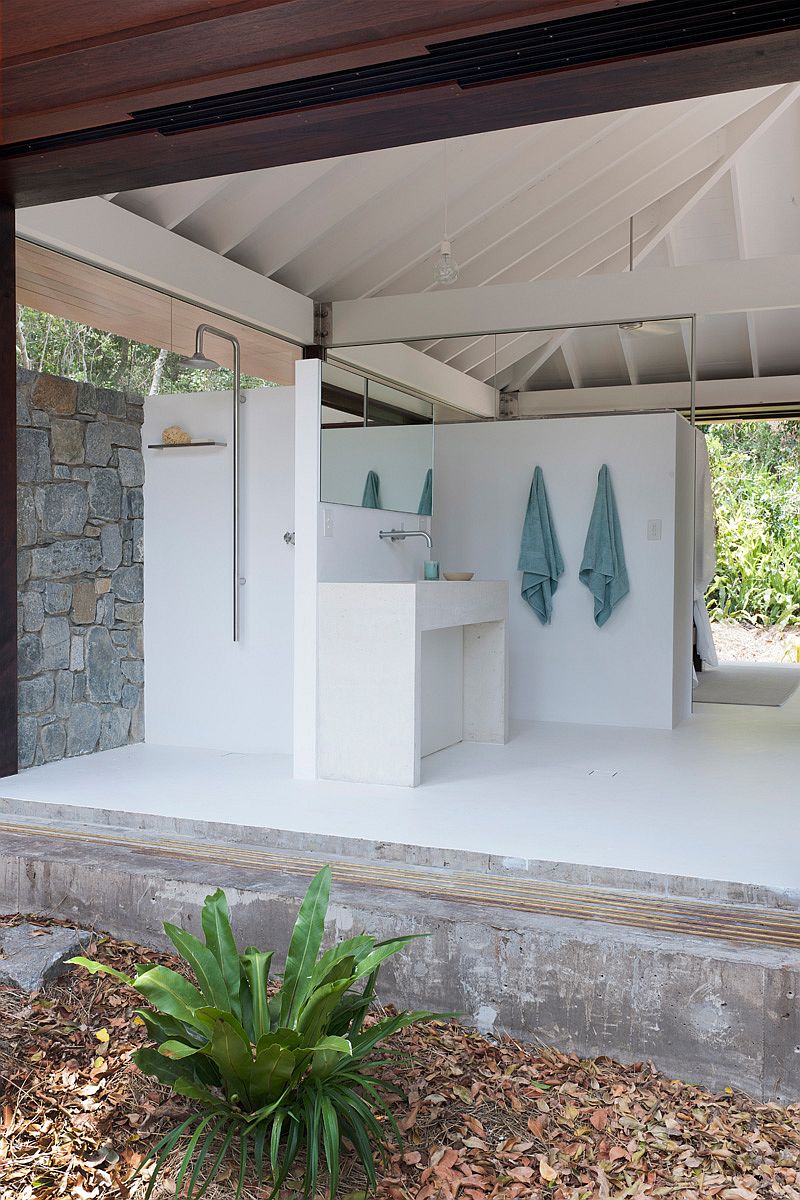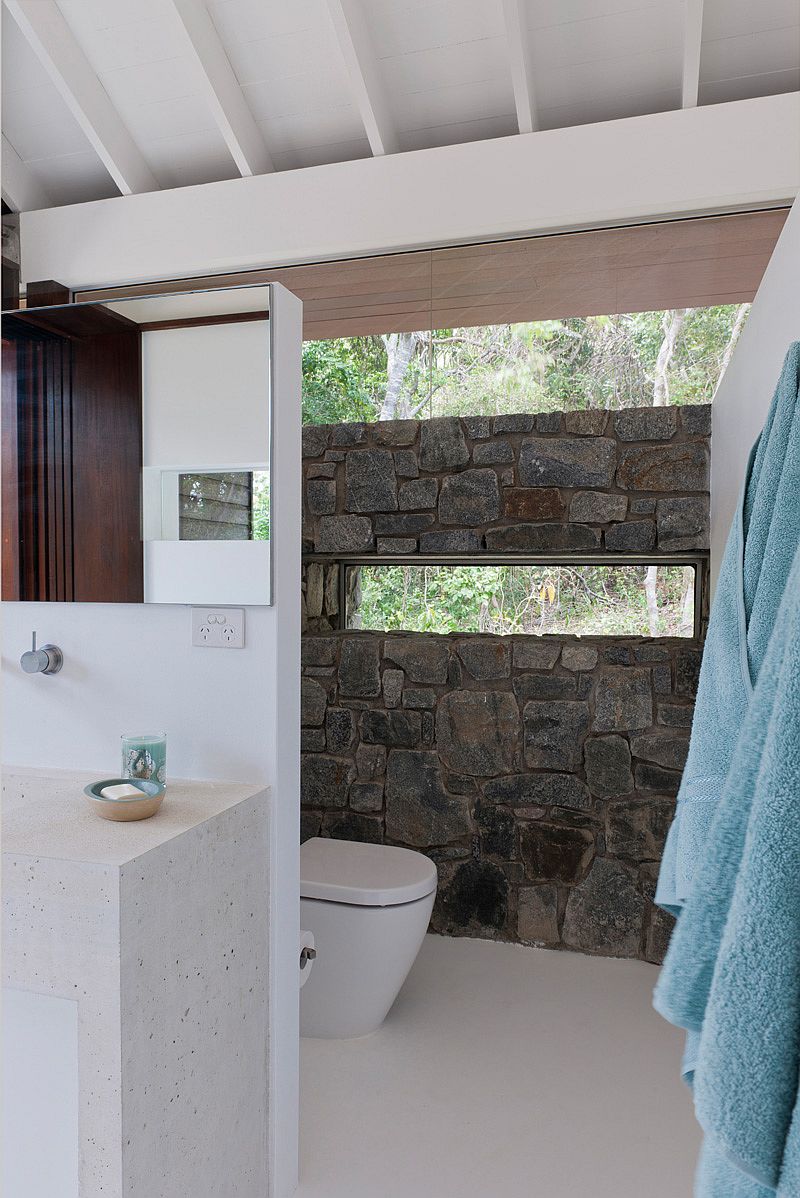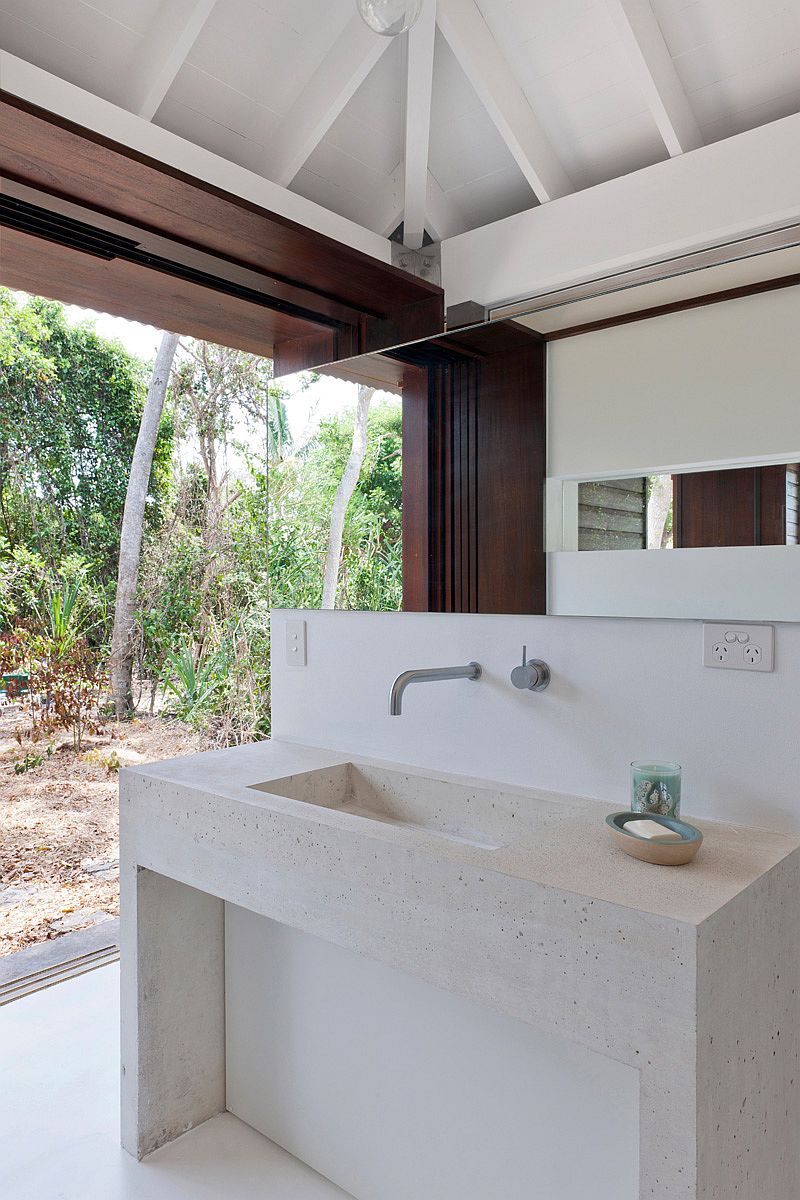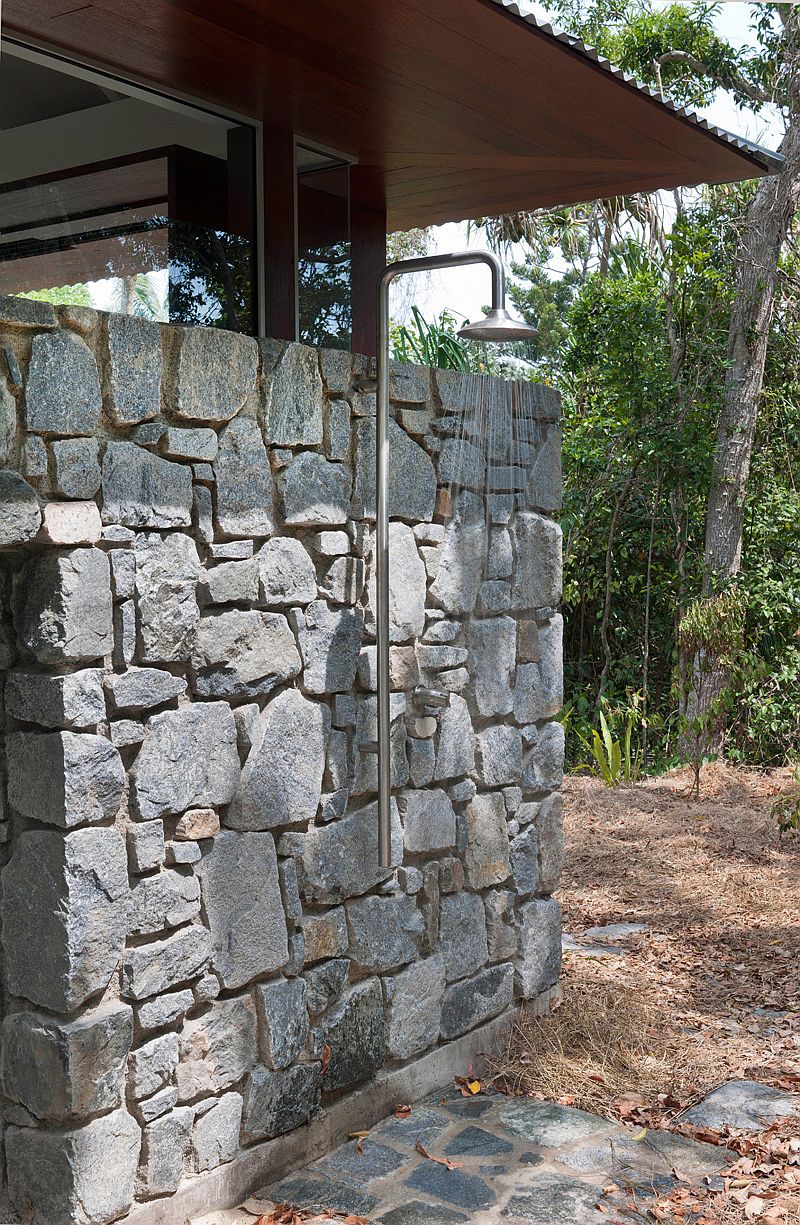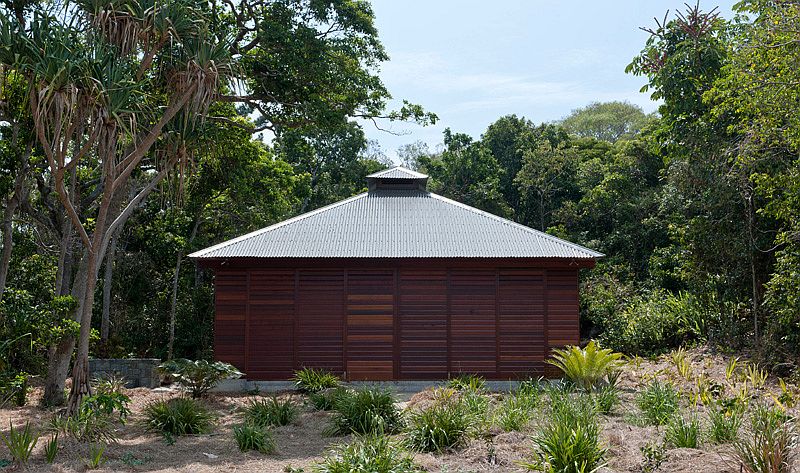 Liked the story? Share it with friends.