A balcony, no matter how small it is, can completely alter the dynamic of your home both on the inside and outside. Of course, all of us would love to walk into a spacious balcony that offers stunning views of the city skyline, distant mountains or the coastline, even while enjoying the lavish outdoor lounge. But space is an absolute premium these days, and often surrounding properties, budget constraints and architectural demands mean that having a full-fledged, luxurious balcony is simply not an option. This is precisely where a Juliet balcony comes in handy!
A Juliet balcony or balconette is generally a false balcony where doors or large floor-to-ceiling windows open up onto a railing outside. While some Juliet balconies strictly stick to this norm, others have a small deck that has just enough space to stand or to decorate with a few flowering plants. Either way, it is a classic that simply refuses to fade away even in ultra-modern, urban settings. Combining a sense of freedom with enduring style, modernity and safety, here are 35 inspirations that showcase current trends.
Down the Classic Route
The most popular styles and decorating themes in recent years have borrowed heavily from vintage and industrial elements, and one sees a clear trend where glossy, modern overtones are being slowly shunned in favor of the more classic elements. A revival of styles such as Mediterranean, shabby chic, Spanish Colonial and Tuscan means that the lovely wrought iron Juliet balcony is once again pretty relevant. While there are sleeker contemporary alternatives that we will talk about below, these gorgeous balconettes never seem to fail in terms of a dreamy aesthetic and a sense of romantic flair that one associates with the Juliet balcony almost instantly.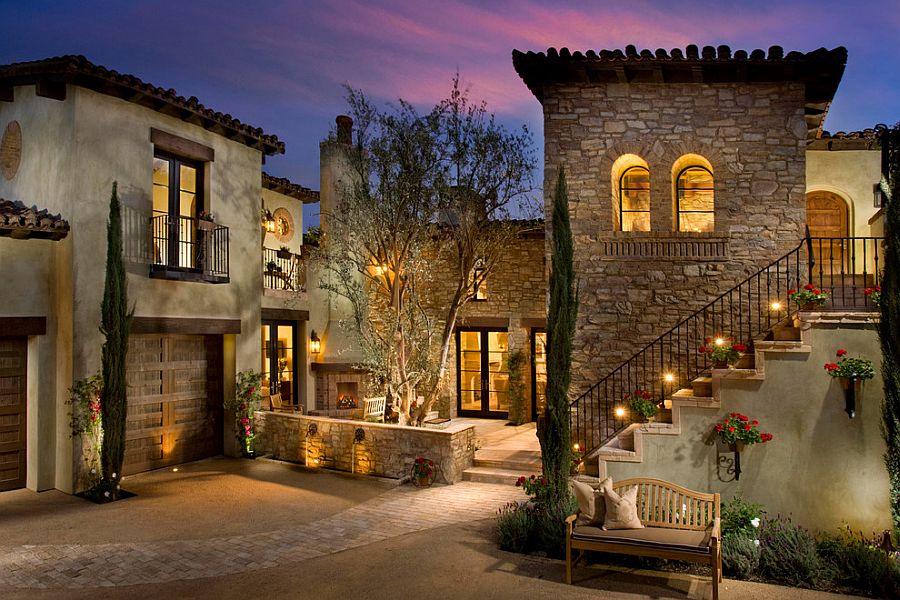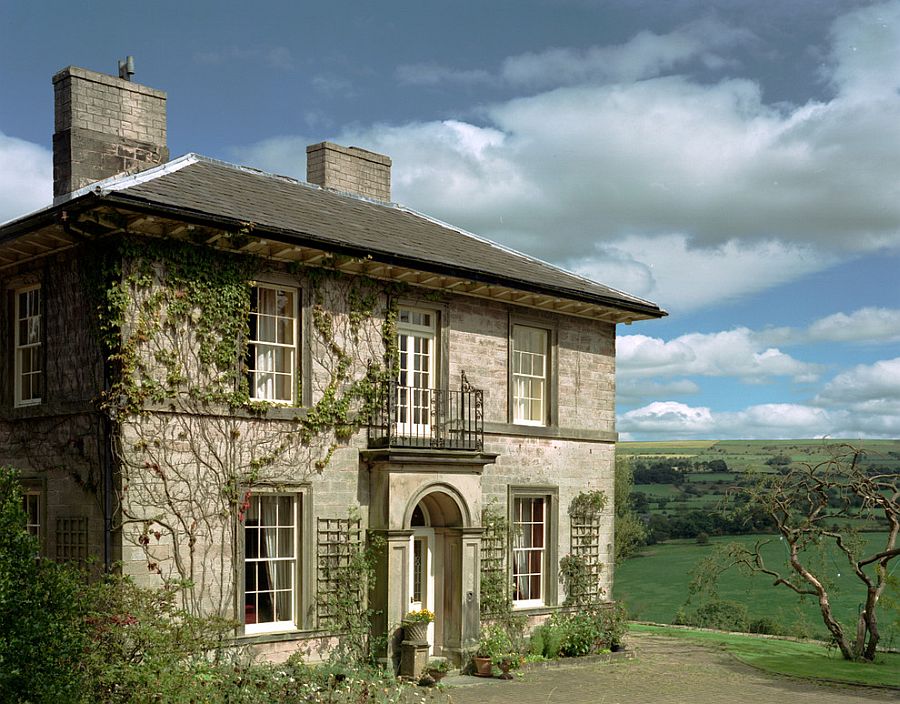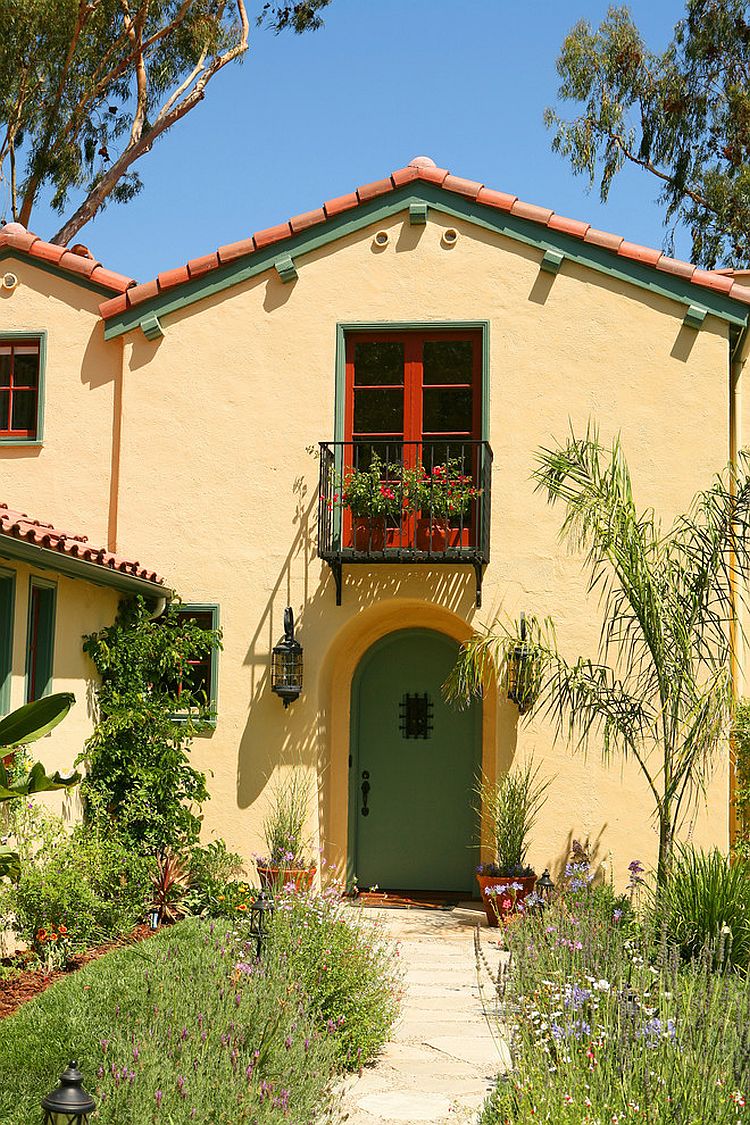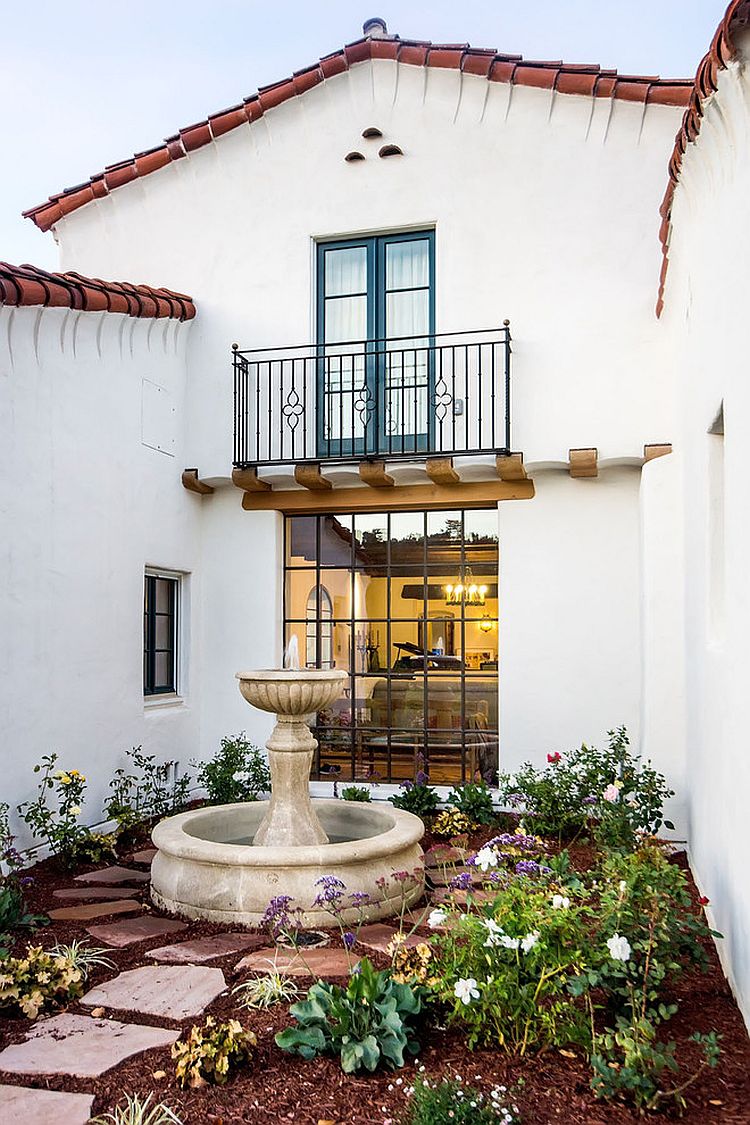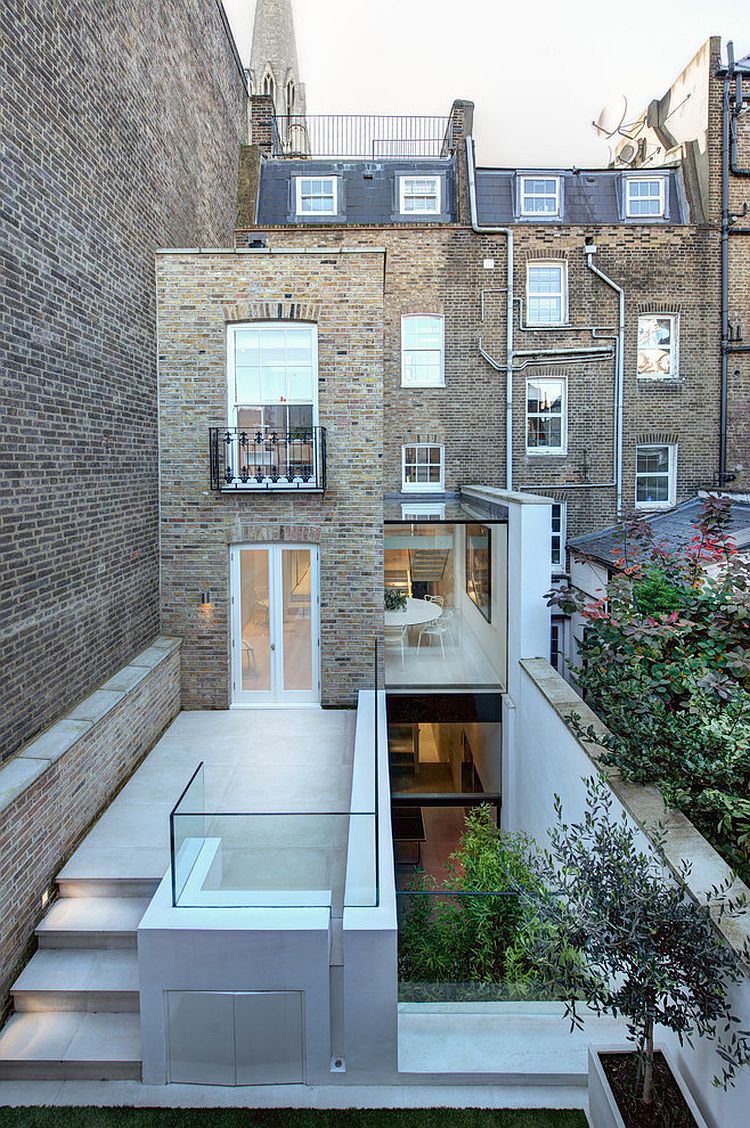 A Picture-Perfect Home
The big complaint that many have with a Juliet balcony is the aesthetic impact it has on the façade of a building. Sure, a glass balustrade in a contemporary condominium that is out of place could feel like a bit of an eyesore, but let that not cloud your judgement when it comes to the Juliet balcony. On the contrary, one of these false balconies can actually elevate the style quotient of your home's exterior and can give it a more refined and exclusive visual appeal that sets it apart from the crowd.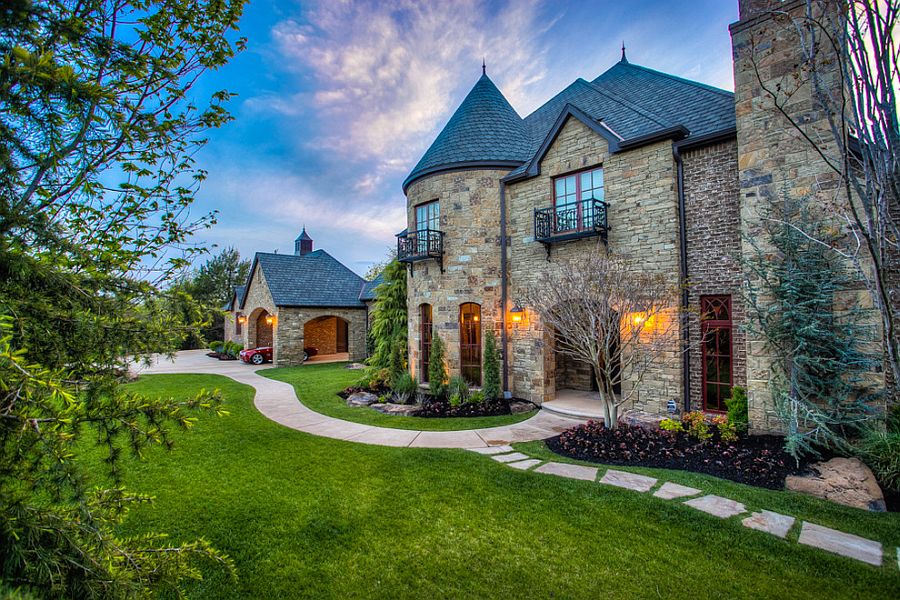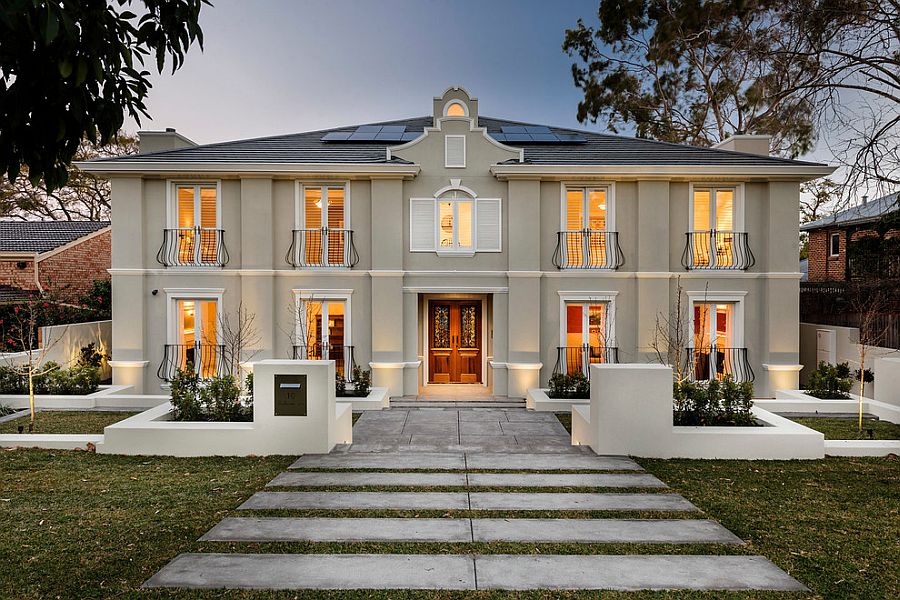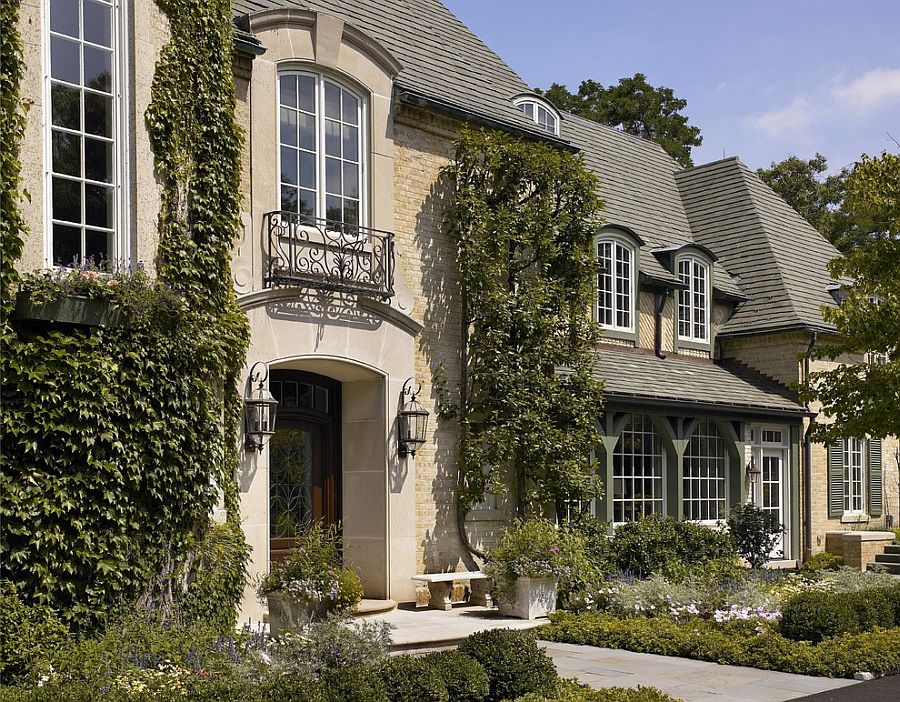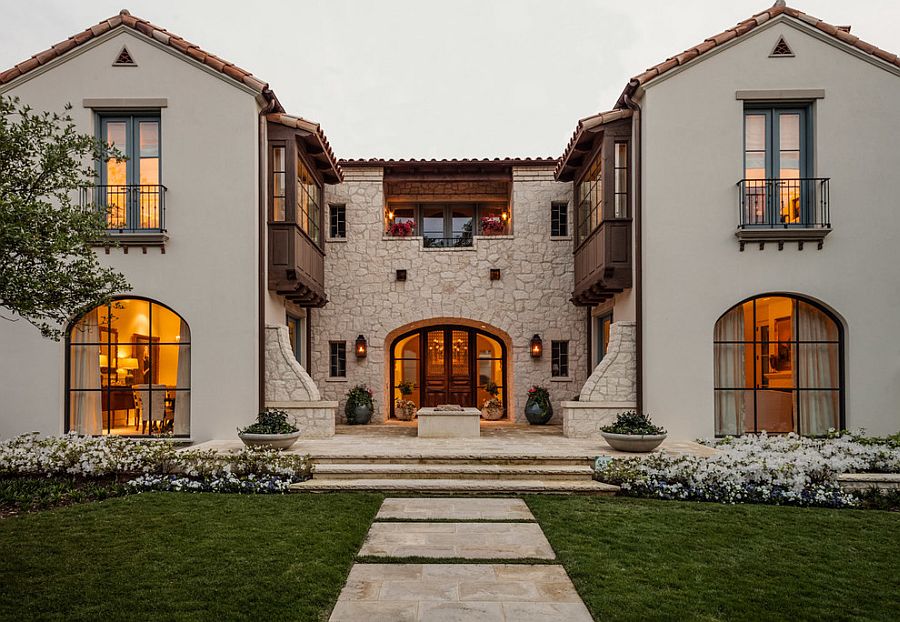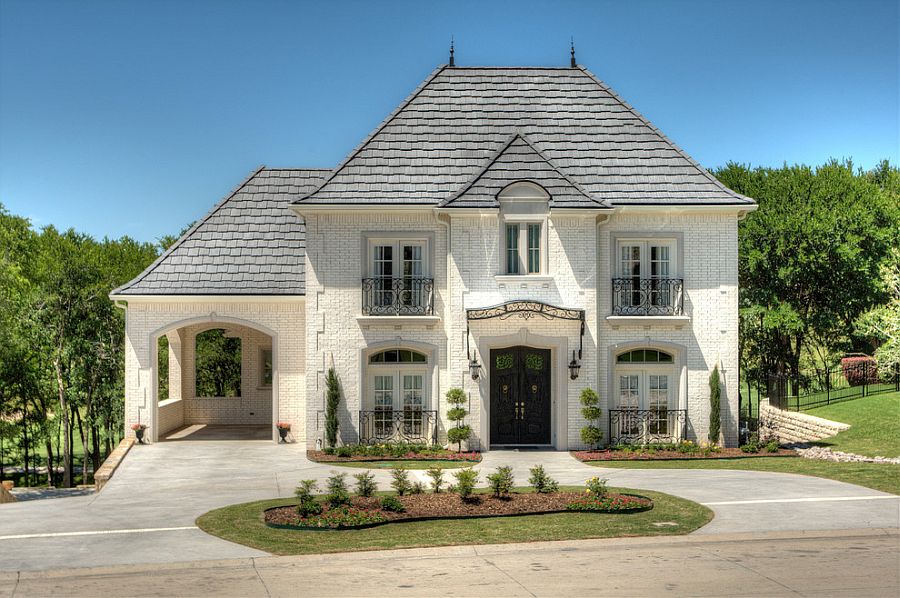 Ventilation and Scenery
With the gorgeous but far more traditional homes featured above, one quickly starts to wonder if the Juliet balcony has any sort of relevance in your cramped, urban world where majestic Mediterranean villas are a distant dream. Fret not, as the elegant, cost-effective and highly efficient alternatives below reveal the true value of a modern Juliet balcony. With open doors and a sturdy glass railing, the modest bedroom, living room or even family zone can be turned into a relaxing, airy and cheerful space where the outdoors become a part of the visual.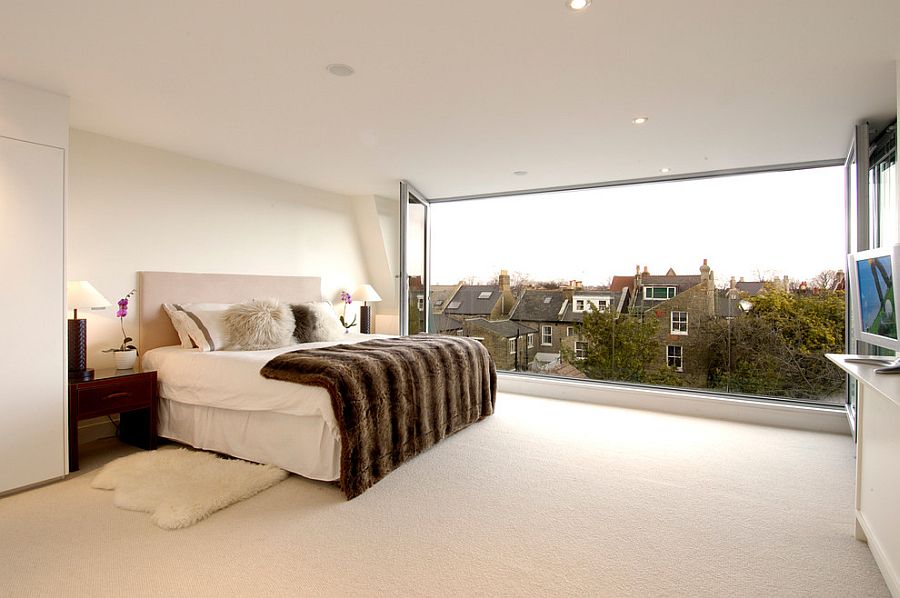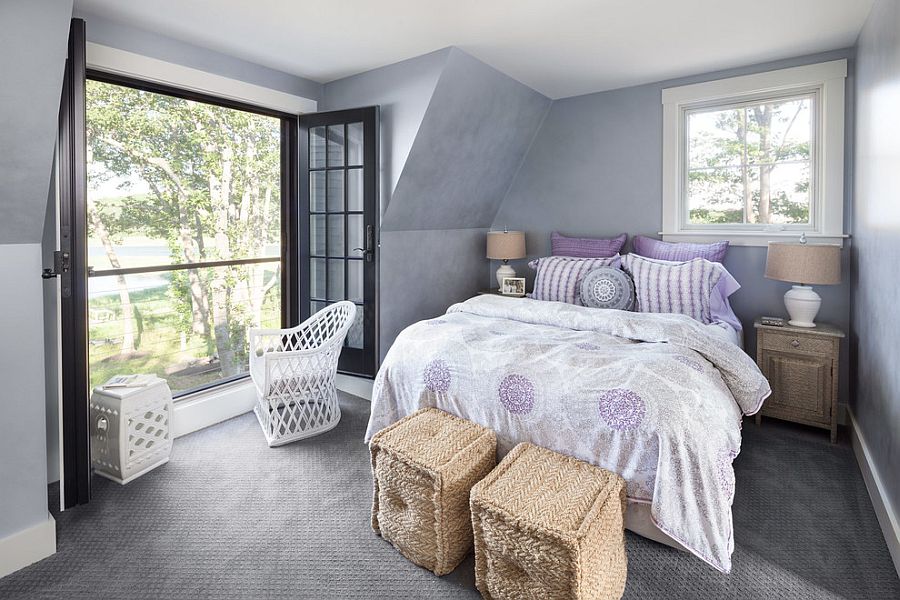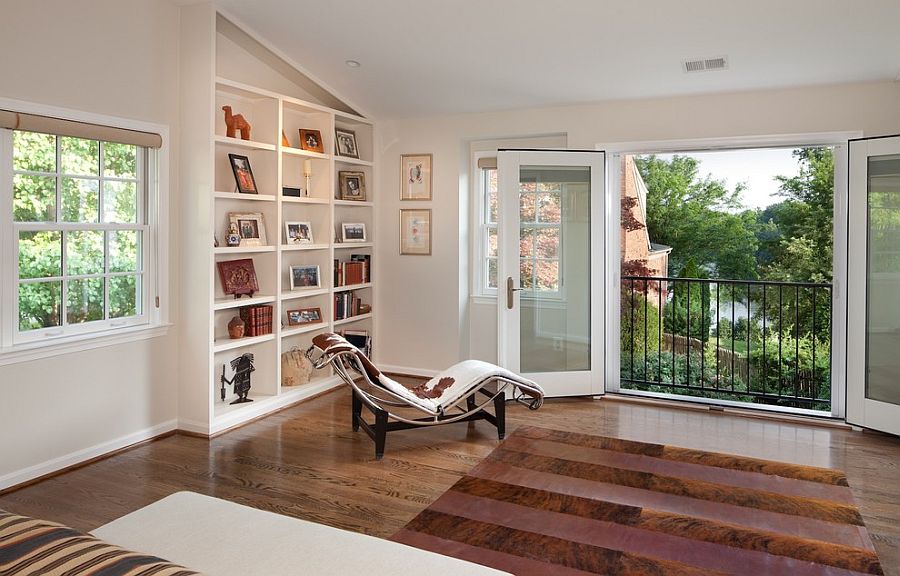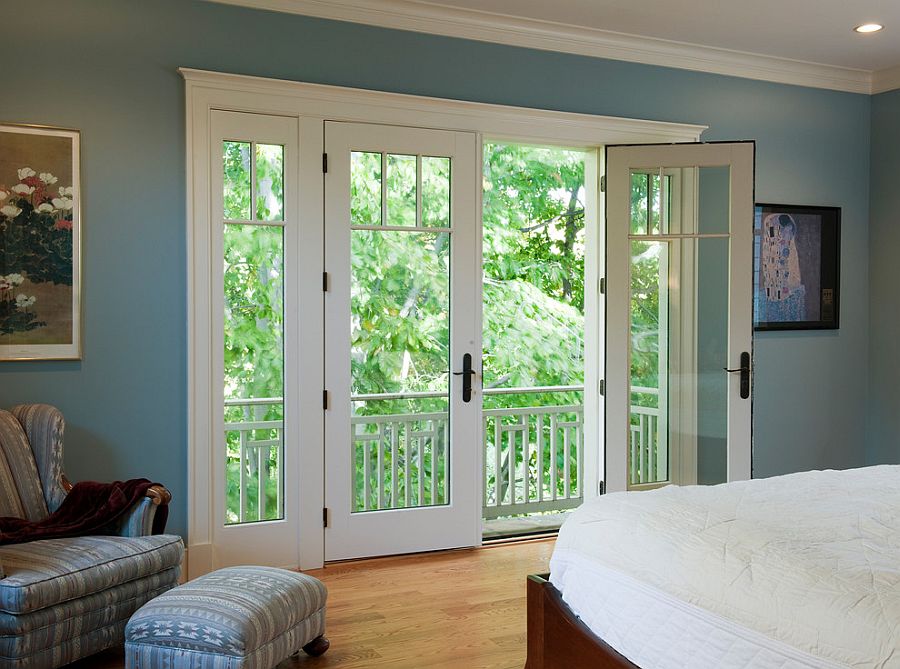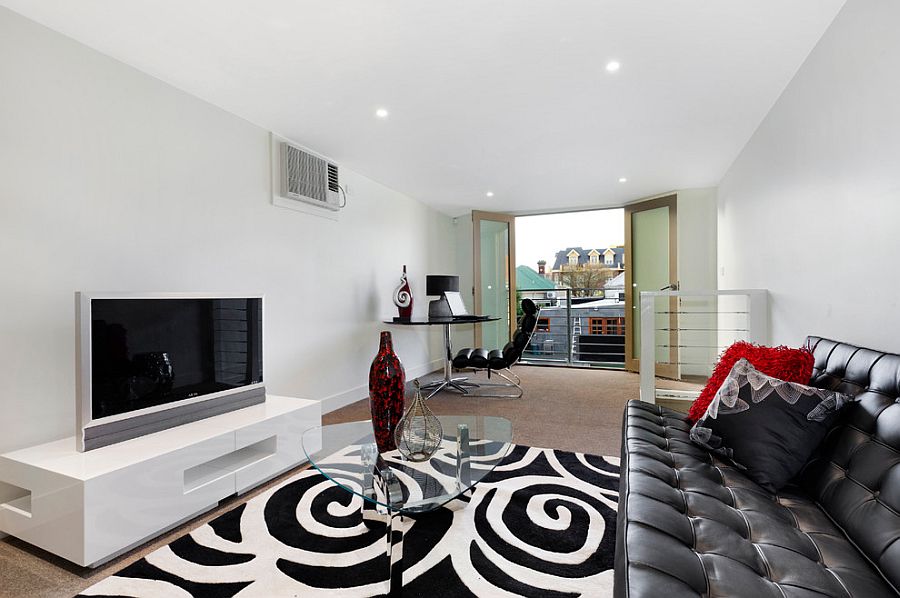 Modern Makeovers
When done right, the Juliet balcony is a pretty safe choice, and it is not more or less dangerous than any other small balcony. Obviously allowing your cat to jump on top of the balcony railing is dangerous, no matter how large it is, so let such arguments not really stop you from opting for one of these! Cool and affordable Juliet balcony variants with a glass balustrade are pretty easy to incorporate, and they will definitely make that bedroom renovation far easier and hassle-free.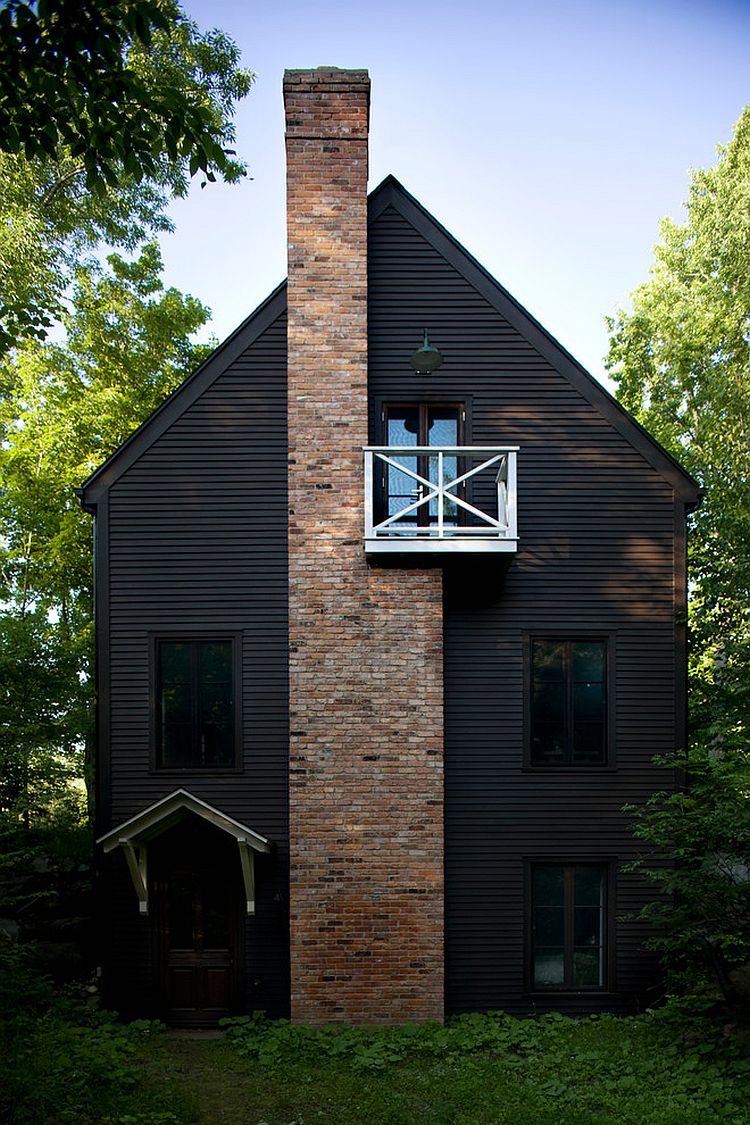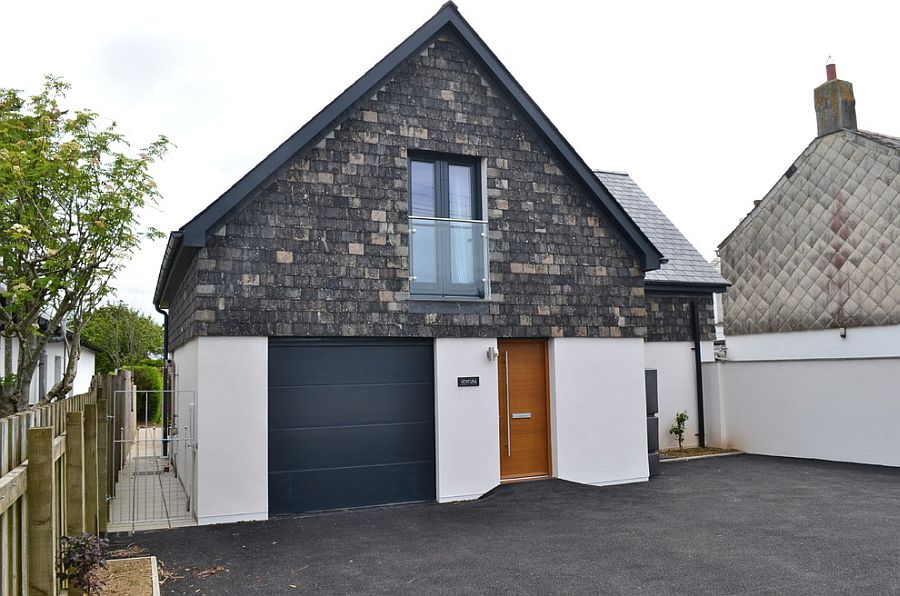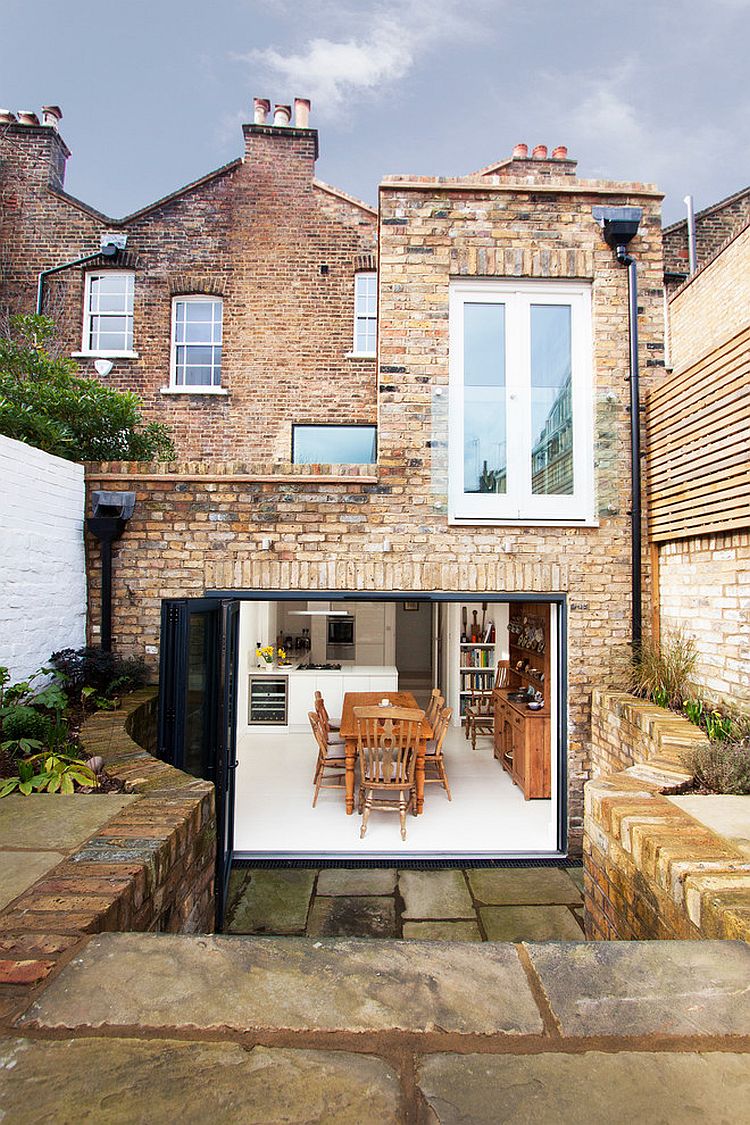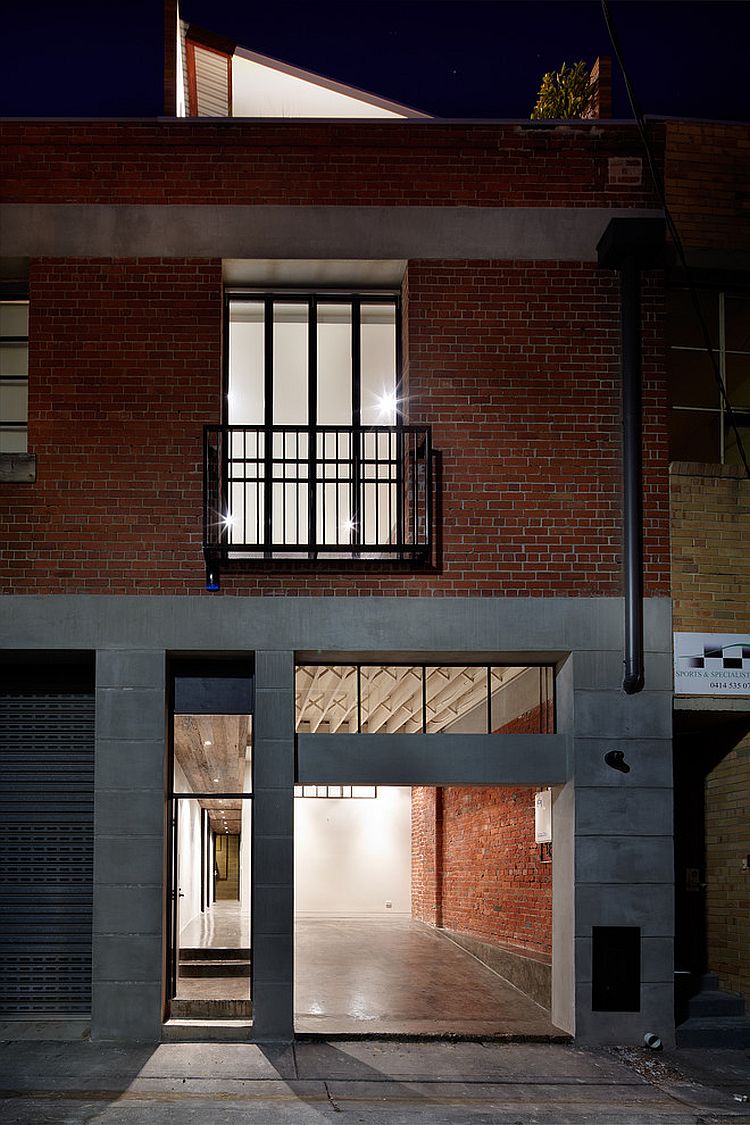 View from the Top
A little Juliet balcony on the mezzanine level that overlooks the living room, kitchen or dining space below – this is an idea that works beautifully on so many different levels. The balconette allows you to have a closed and private top level while offering a window that allows you to keep an eye on the activity below. For parents, this is an invaluable feature that makes life a lot easier, and you also have the added aesthetic advantage that the balcony brings.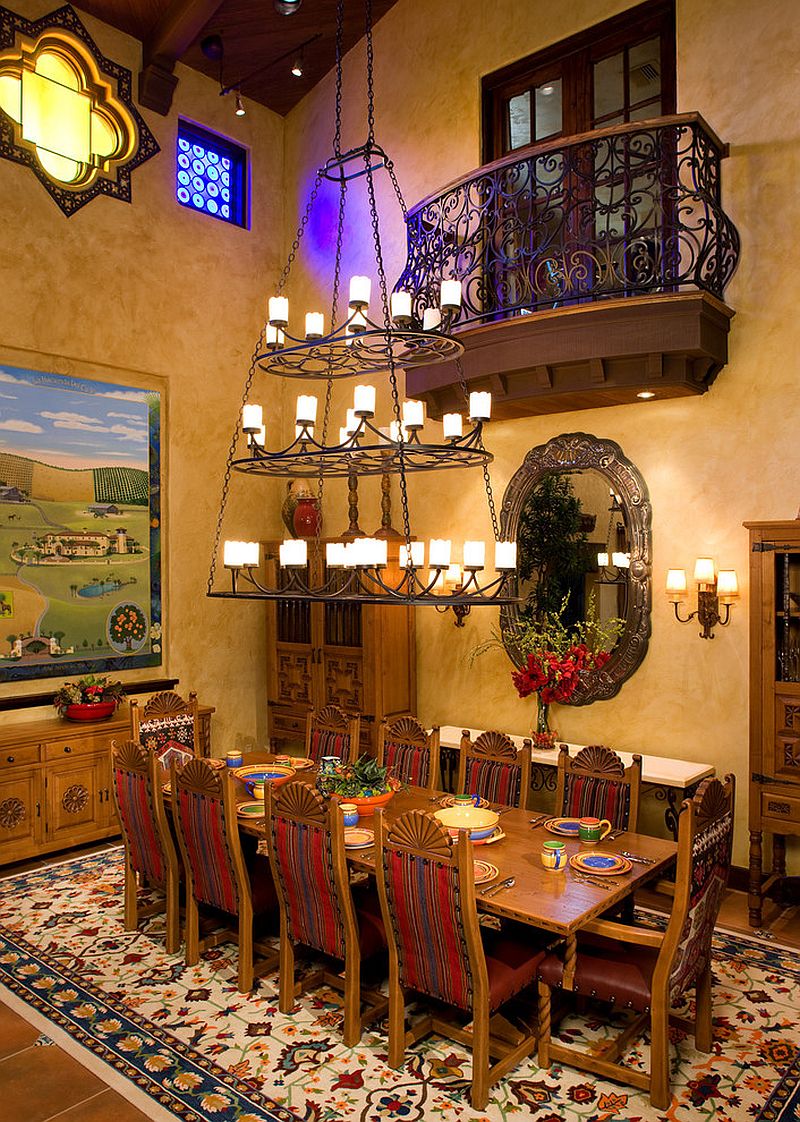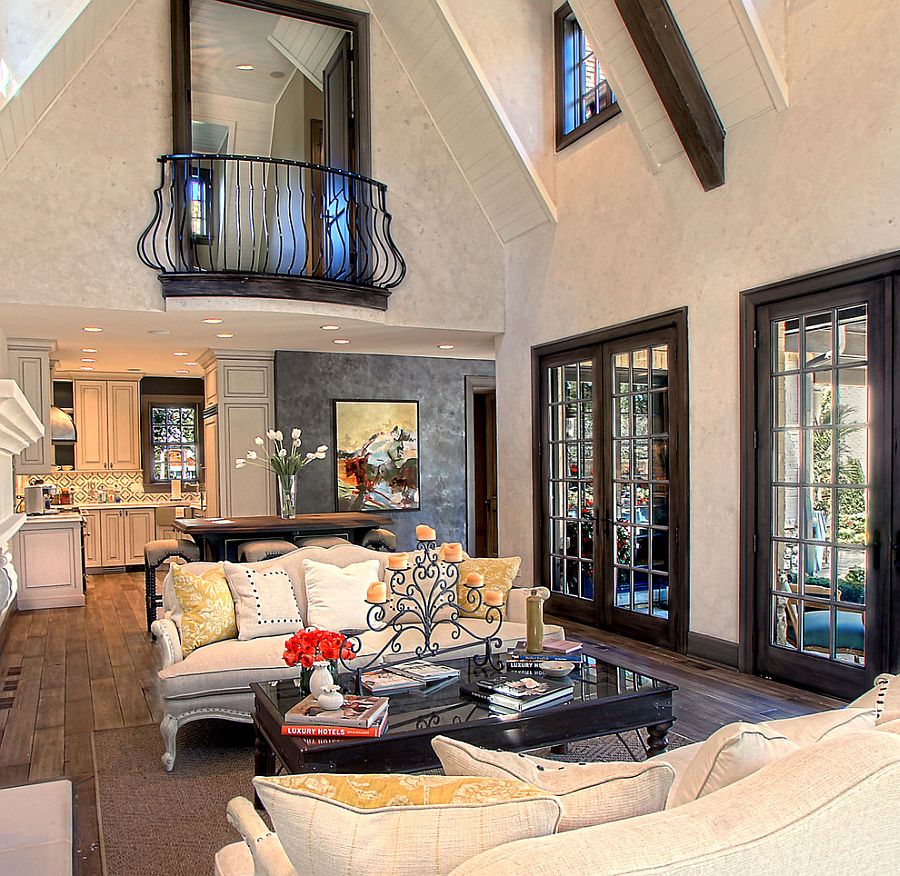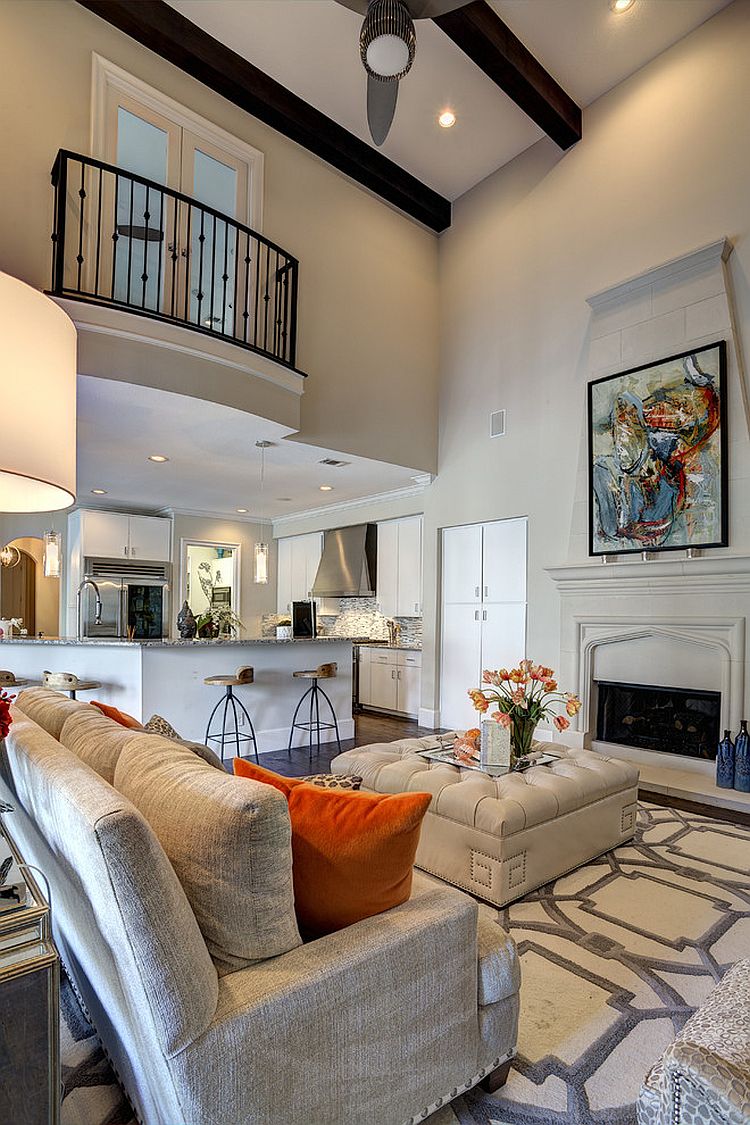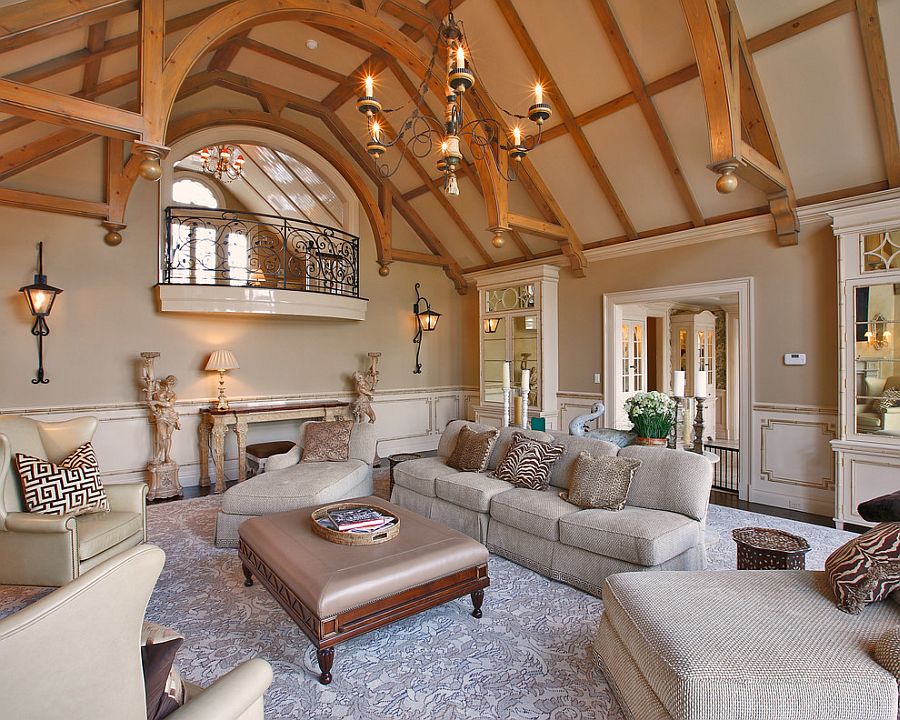 A Relaxing Bathroom
This does seem like an interesting choice when you think about it – a Juliet balcony instead of a floor-to-ceiling glass window in the bathroom. Ventilation is the key factor here, as the large doors allow in a flood of natural light, keep the room cool and the humidity down. A simple railing works well as a safety feature, even as you enjoy the unabated view on offer as you sink into your soothing Jacuzzi or bathtub for a spa-like experience at home!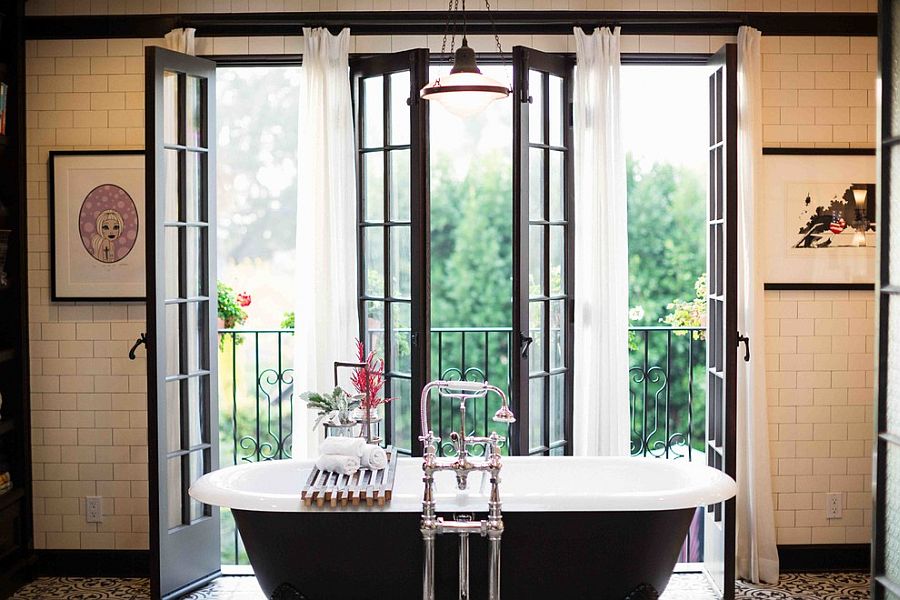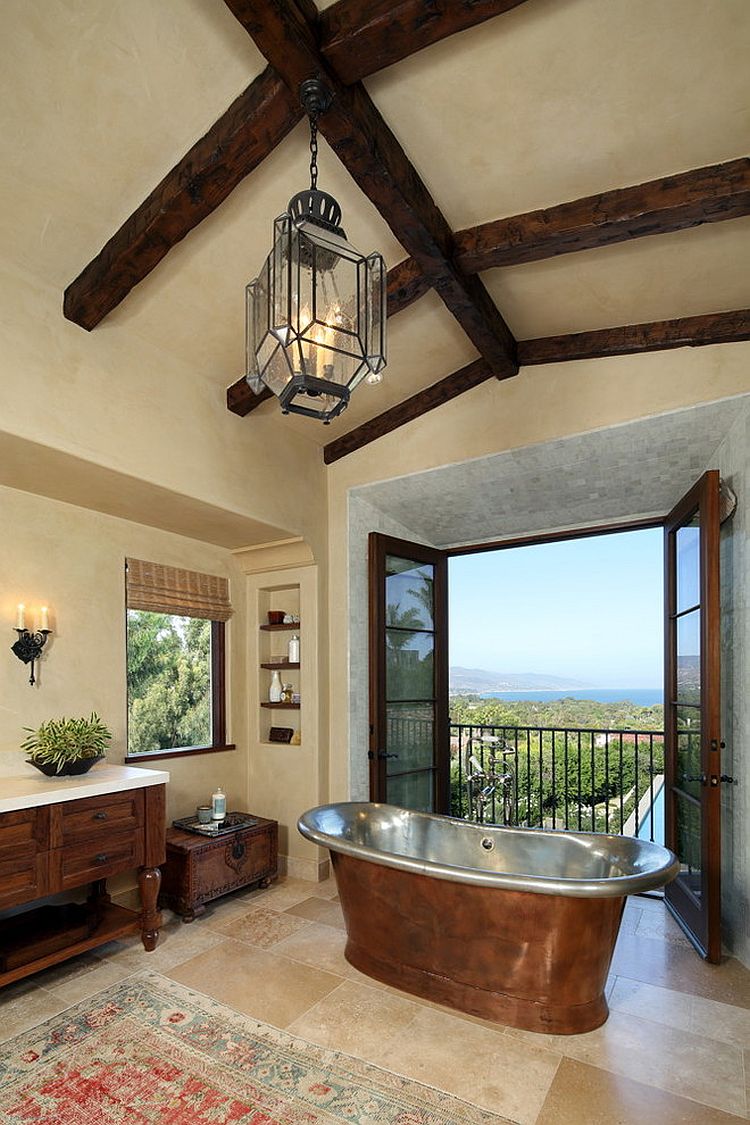 Benefits of a Juliet Balcony
A Juliet balcony is an exemplary choice for anyone who wants the benefits of a large window in the upper story of their home. You might also find Juliet balconies in apartments, but they're less common outside Europe.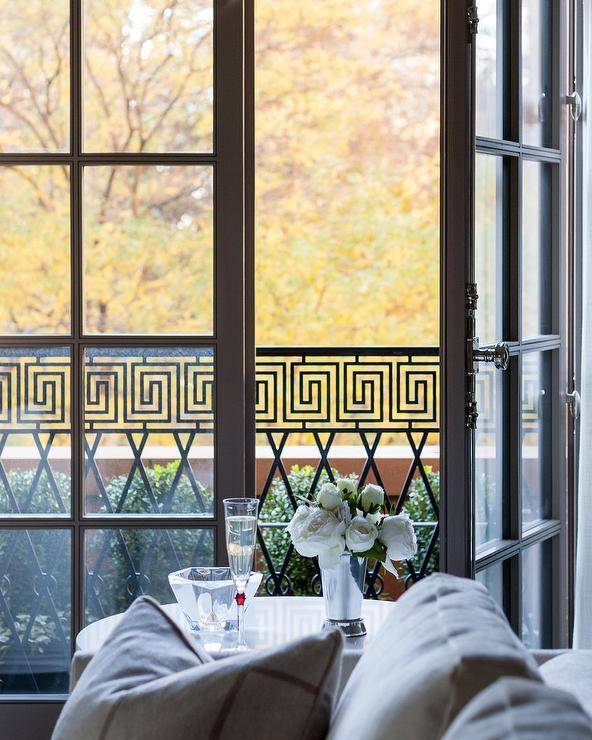 A Juliet balcony is a suitable idea if you're short on space or don't have the budget to install a full-size balcony on your property. Thinking this can be a significant investment, a Juliet balcony offers a more cost-effective alternative.
Here are the main benefits of choosing a Juliet balcony for your home.
More Light and Air
Sure, a Juliet balcony won't increase the floor space of the room, but it'll help it to feel more significant. If you're potentially doubling the size of the window in the room you'll instantly notice how much larger it feels.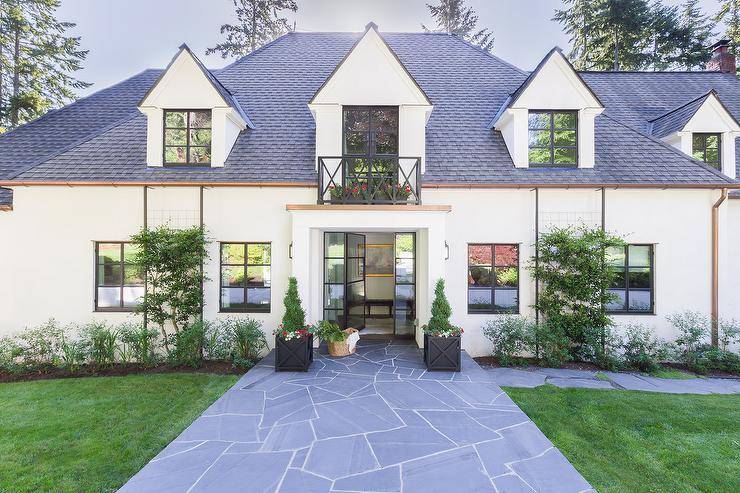 Also, it's a good choice for allowing more air in. On a warm summer day, opening the French doors in your upper-story room will feel fantastic, especially as the calm, cool breeze starts surging in.
Great for Compact Spaces
Possibly the primary benefit of a Juliet balcony is that it's appropriate for spaces where a full balcony isn't a choice. For this reason, they're a typical feature in the thin, bending streets of many European cities.
The same logic might apply to your home. Regardless of why you can't install a full balcony, a Juliet balcony offers a more compact, easier-to-fit option.
Increased Protection
French doors or a giant window seems great, but what if you have kids or pets? You might know not to jump out an upper-story window, but the same isn't true for a young child.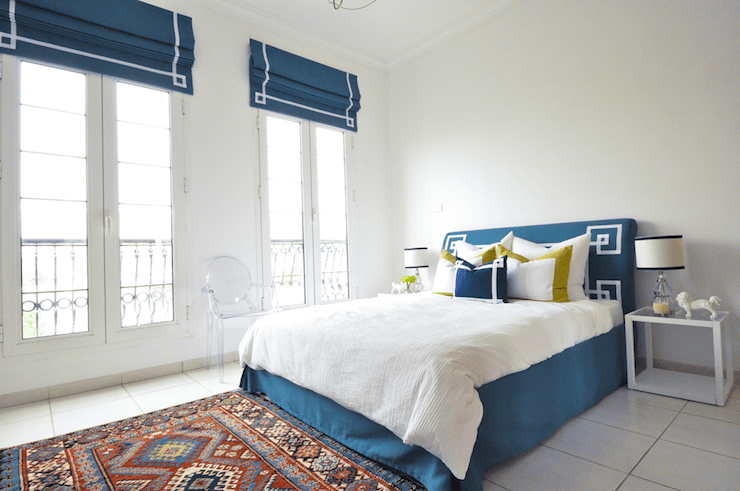 This is the primary purpose of a Juliet balcony. It supplies greater safety and means small people or animals can't jump out the large open window. There are different styles of Juliet balconies that offer various levels of protection.
Cost-effective
A Juliet balcony is a more cost-effective alternative than a full balcony. You may not need to hire an architect or other project designers because it's merely a set of French doors and a railing. Usually, this means you can have it installed within a few days.
Improves Appearance and Value
A Juliet balcony is a great way to improve the appearance of your home and, by extension, its value. Presuming they don't cost much to install, they can add a startling amount of value to the property.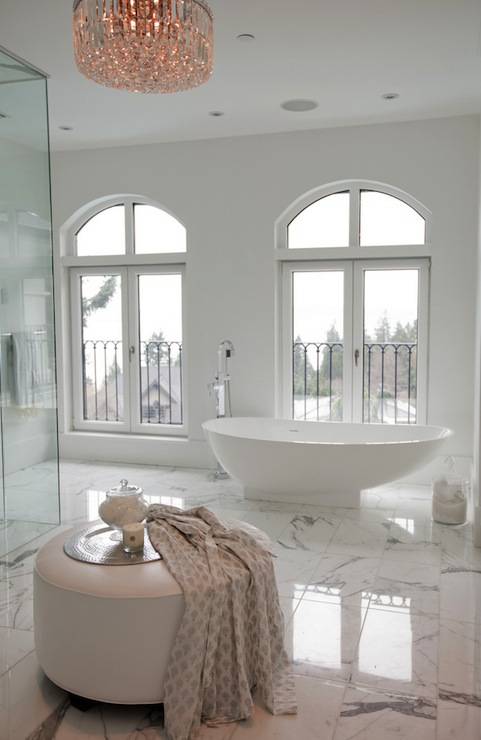 When you ultimately come to sell, something like a Juliet balcony is great for grabbing the attention of buyers. Considering the property market is very competitive, you need all the advantages you can get.
Styles of Juliet Balcony
The basic premise of a Juliet balcony is straightforward, but there's plenty of interpretation in style. Whether you favor a more traditional style or a modern Juliet balcony, it shouldn't be challenging to find one that fits your home and tastes.
Traditional Juliet Balcony
A traditional Juliet balcony uses wrought iron railings welded together into a door guard. You'll find everything from basic railings to intricate scrollwork, depending on how decorative you want to get. If you opt for wrought iron, it'll either need to be powder coated or painted. This is because iron rusts, whereas more modern materials are resistant.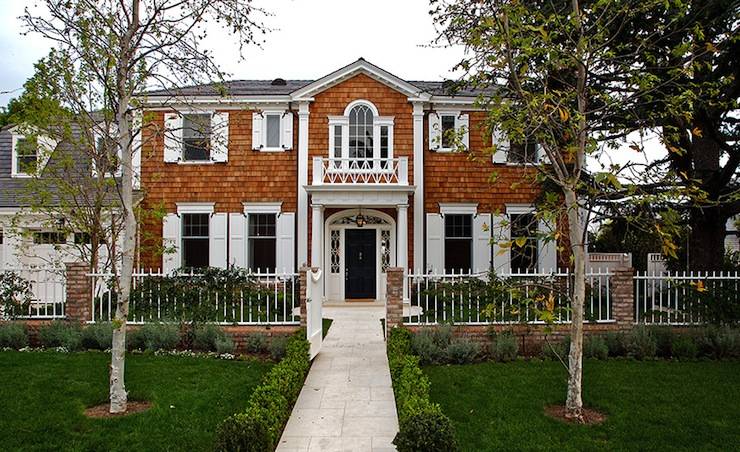 A Juliet balcony railing isn't the safest option if you have kids or pets because there are still plenty of gaps. But an intricately designed metal balcony does look the best.
Modern Traditional Juliet Balcony
A modern twist on the traditional design might see it made from stainless steel, which is rust-resistant. This often gives it a more industrial feel that might not be suitable for older buildings.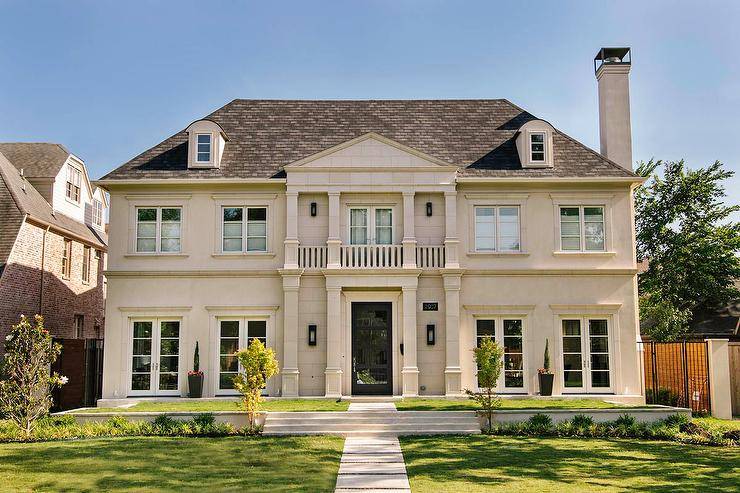 Of course, you can combine old and new styles by combining scrolled metal with glass. This can be a great way to add a standard twist to an older home or vice versa.
Modern Juliet Balcony
A modern Juliet balcony usually includes glass panels and very little decorative detail. This is because modern styles favor clean aesthetics and straight lines, which glass panels offer. Generally, you don't have as much opportunity to decorate a glass Juliet balcony, but this isn't always true.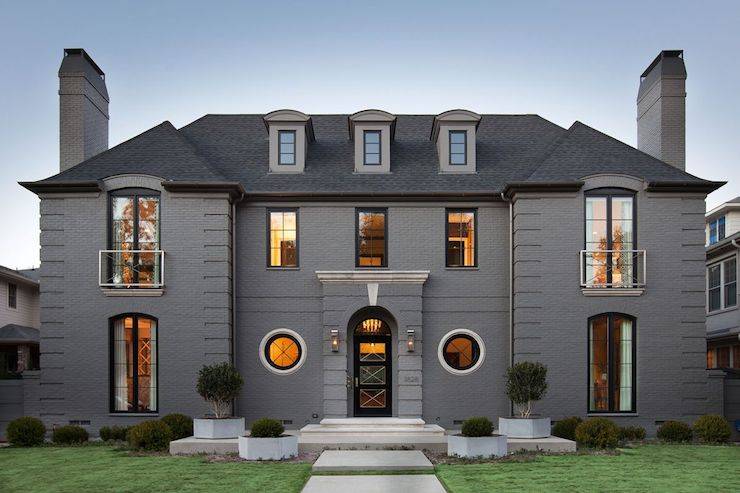 Also, it would look out of place on an older building unless you carefully consider how you style it. You might also find modern styles made from wooden railings, but this is less common as a building material for a false balcony. Wood rots over time and can't ensure the same level of safety as glass panels or wrought iron.
Choosing a Style for your Home
While you can pick whatever style you like, it's worth pondering how it'll fit in with the rest of your home. After all, you'll want something people see and say, "wow!" rather than, "that looks weird".
If you're stuck for Juliet balcony ideas, research online. Odds are, someone has the exact idea and has already uploaded a picture to the internet.
While companies installing Juliet balconies will likely have a set of standard designs, there's no reason they couldn't install a custom balcony on your property. Just be prepared to pay a bit extra.
Tips for Decorating a Juliet Balcony
While you might not have the identical opportunity for decorating as with a full balcony, there's still plenty you can do with a Juliet balcony. If you've ever wandered the slim streets of an Italian or Spanish town, you'll know how imaginative people can get with their small balconies.
Hanging Plants
With even a small amount of floor space on your Juliet balcony (which some have), you can fit plenty of plants on the balcony railing. Hanging or climbing plants are best because they can use the surrounding area rather than the lack of space on the balcony itself. You could even try turning the area into a living wall.
Your options may be a bit more restricted if you have a faux balcony without any flooring, which might make access to the entire length of the railing challenging. In this case, railing planters will work great, as will hanging faux ivy.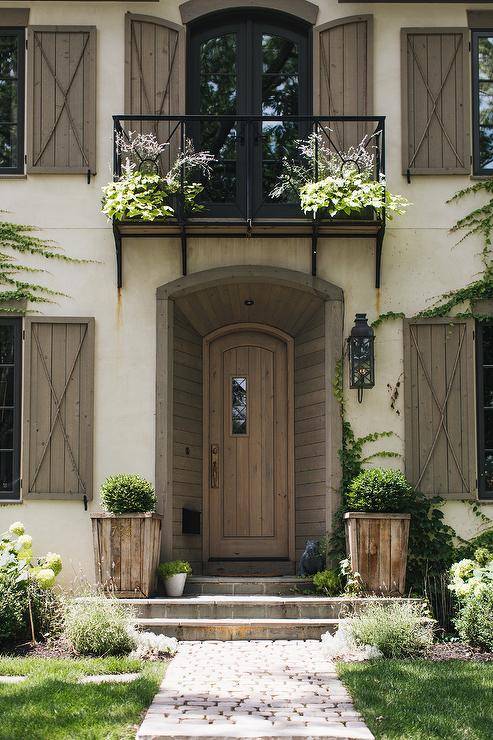 Tiny Vegetable or Herb Garden
You can use a Juliet balcony as a spot for a tiny vegetable or herb garden. Find some planters that can hang off the railings, and you'll have enough space to grow some things.
Opt for herbs, as you can keep these in small spaces. Lettuce and chili are also great ideas because they can be grown almost anywhere and are renewable.
Bring the Indoors Outdoors
Decorating the balcony is one thing, but what about the indoor space? If you've got a large window in the room, you might as well make the most of it and bring the outdoors indoors.
Set up a reading or relaxation area close to the window to enjoy the view and the breeze. Sheer curtains are ideal for a Juliet balcony because they billow in the breeze and make a room more attractive.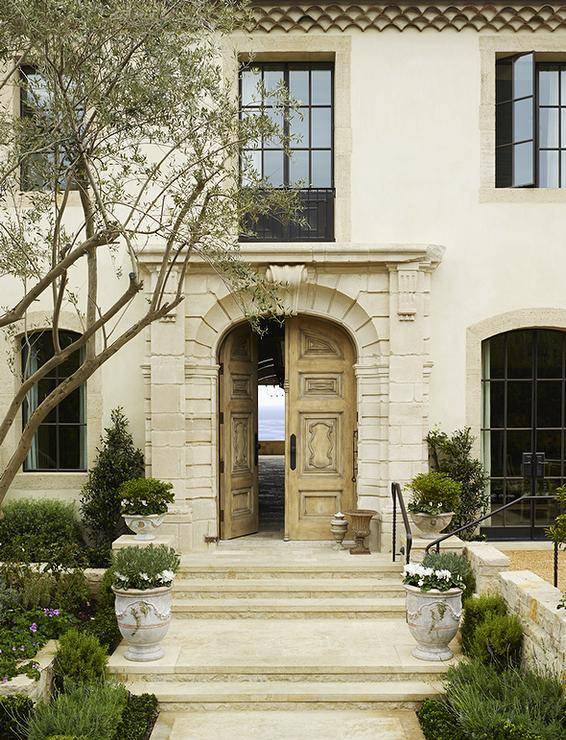 Of course, you can put loads of plants around the window to use all that sunlight, too. The space around your Juliet balcony can be used much as a full balcony would be. Set up a seating area to enjoy a drink or a table and chairs for eating a meal. Just because you're not sitting outside doesn't mean you can't appreciate it like any normal balcony.
Hang Curtains
You don't need a covered balcony – or a full-sized balcony, for that matter – to hang some curtains!
Safety
Juliette balconies are a gorgeous addition to a home, and they look so effortlessly elegant. Juliet balconies bring several great advantages to a room, including creating the feel of an expanded space. Plus, since it encourages you to keep the windows open more often, it brings lots more light and air into the room.
They are super effective, visually striking feature pieces, but in reality, these balconies are particularly simple to install. This makes them a great home renovation option. But, one of the most common questions we hear is: 'is a Juliet balcony safe?'.
To answer this question: yes. When they are installed correctly, Juliet balconies are absolutely safe.
This is because, when the balcony is installed onto a property, it is carefully and securely screwed into the property. They are fitted by using super strong bolts, drilled into a flat and solid surface — the center of the bricks or blocks in the property wall is the most typically used point.
Also, any installer of Juliet balconies must operate following building codes and regulations. According to legal safety documentation, the top point of this type of balcony must be at least 110cm above floor level. Likewise, if there are any gaps in the balcony's railings, these gaps cannot be more than 10cm wide.
These regulations will ensure that you and your family are kept entirely safe and that your new balcony does not pose any risks. To ensure that your Juliet balcony is installed in the safest possible way, we would strongly advise that you hire the services of a professional builder for this project.
Frequently Asked Questions (FAQs)
A Juliet balcony lets in more natural light and fresh air when the doors are open. They are more or less
a 'guard' or security barrier to sliding doors or inward opening full-height French Doors on a first-floor room or above.
With even a small amount of floor space on your Juliet balcony (which some have), you can fit plenty of plants on the balcony railing. Hanging or climbing plants are best because they can use the surrounding space rather than the lack of space on the balcony itself.
Juliet Balconies are not designed to be sat on or stood on, both in terms of measurements and in terms of load-bearing capacity.
A French balcony and a Juliet balcony mean the same thing. Both terms refer to floor-to-ceiling doors which slide or open inwards to reveal a railing that you can lean out of. The name 'Juliet' (sometimes spelled as Juliette) comes from the Shakespeare play 'Romeo and Juliet.'
Yes! Juliet balconies can add a 5-10% increase in value to your property and don't typically tend to need a hugely large upfront cost for installation unless you have gone for a large and complex design.
Typically, the answer is no, and they can be installed under permitted development rights. However, there are always exceptions. The main difference between Juliet balconies and other designs is the lack of extending platform for anyone to stand on or place items on.
To answer this question: yes. When they are installed correctly, Juliette balconies are completely safe. This is because, when the balcony is installed onto a property, it is carefully and securely screwed into the property.