When scientists explore new facets of human comfort and turn on their hitherto unused reservoirs of imagination, creativity cannot but gush forth through faucets of new gadgets. Thus has taken birth the irresistible Virgo faucets. The shape of these faucets by Bonomi sets them apart as the coolest faucets available. Its shape strongly suggests a continuation of the pipe that brings water into our home. The water gushes forth straight from its body, forming a line with the top of the faucet.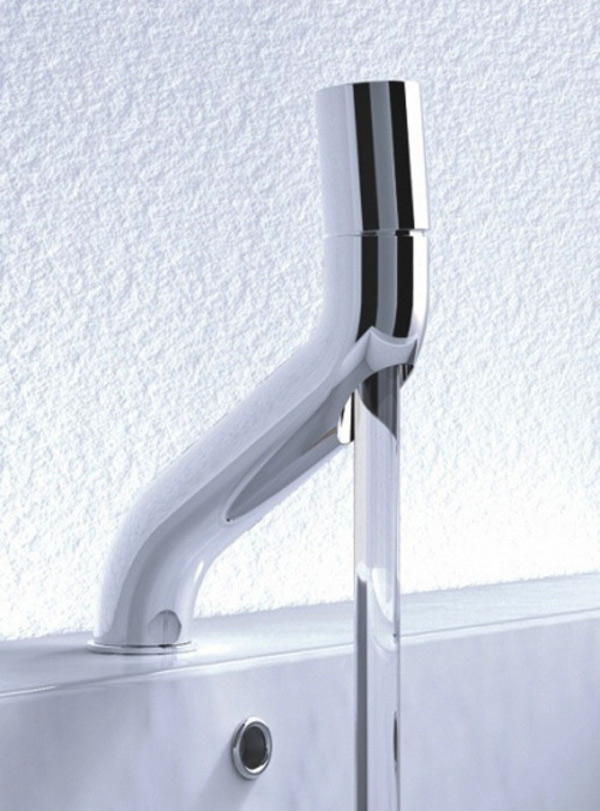 Although this faucet is singularly simple, it stands out from the rest, making it an unparalleled piece. Since we control it from the top, knobs, handles or levers become unnecessary; and so it has a sleek unified shape. It is equally eye-catching as a floor, wall or deck mounted piece, but we are more enamored of the floor mount. When the pipe, faucet and water freeze into one cool comfort, thanks to the fusing of the scientific and poetic imagination of the creator, creations like Virgo faucets cannot but gush forth.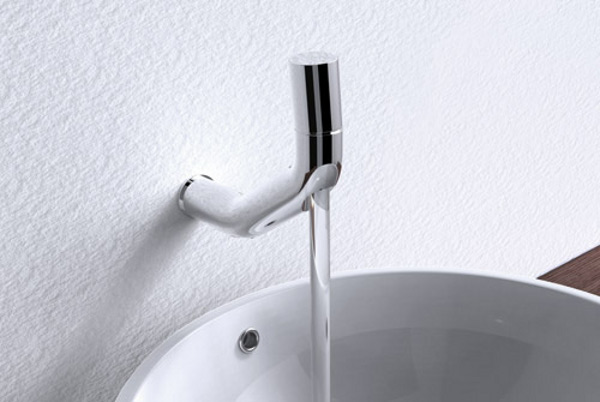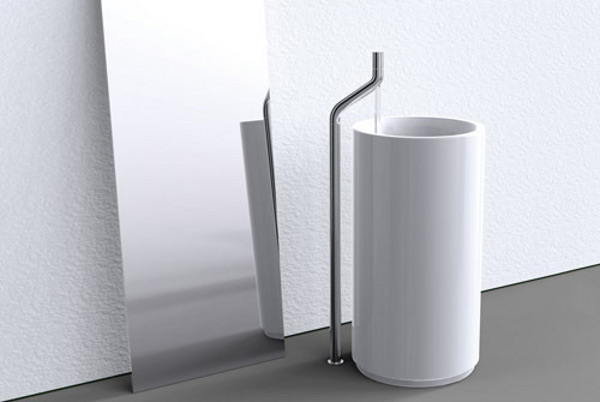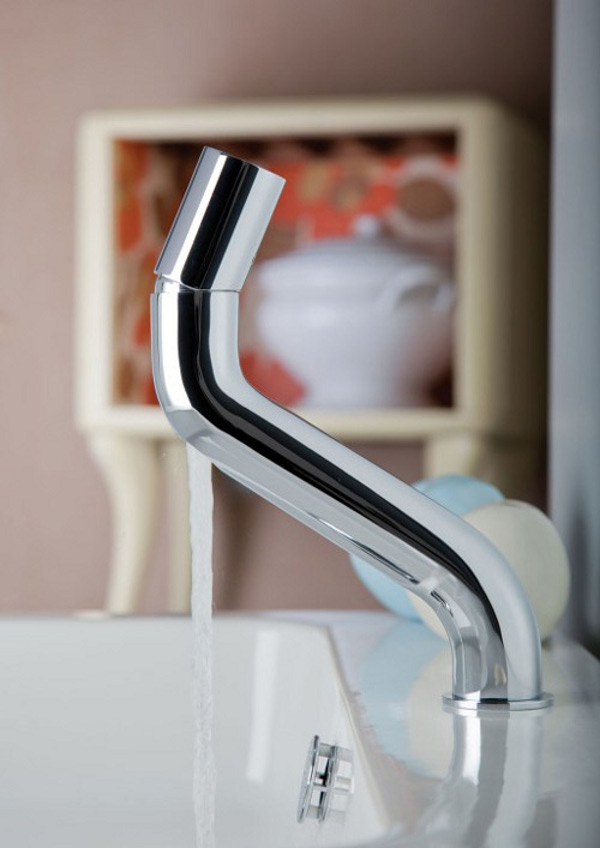 Liked the story? Share it with friends.