I have to admit… Lately I've thoroughly enjoyed collecting pictures of vividly colorful interiors! Remember our recent post on how to decorate a space with white walls? Yes, portions of that piece were born out of this same color-heavy obsession. In fact, many of today's featured rooms showcase the power of white walls. After all, pops of color are absolutely radiant against a background of crisp white!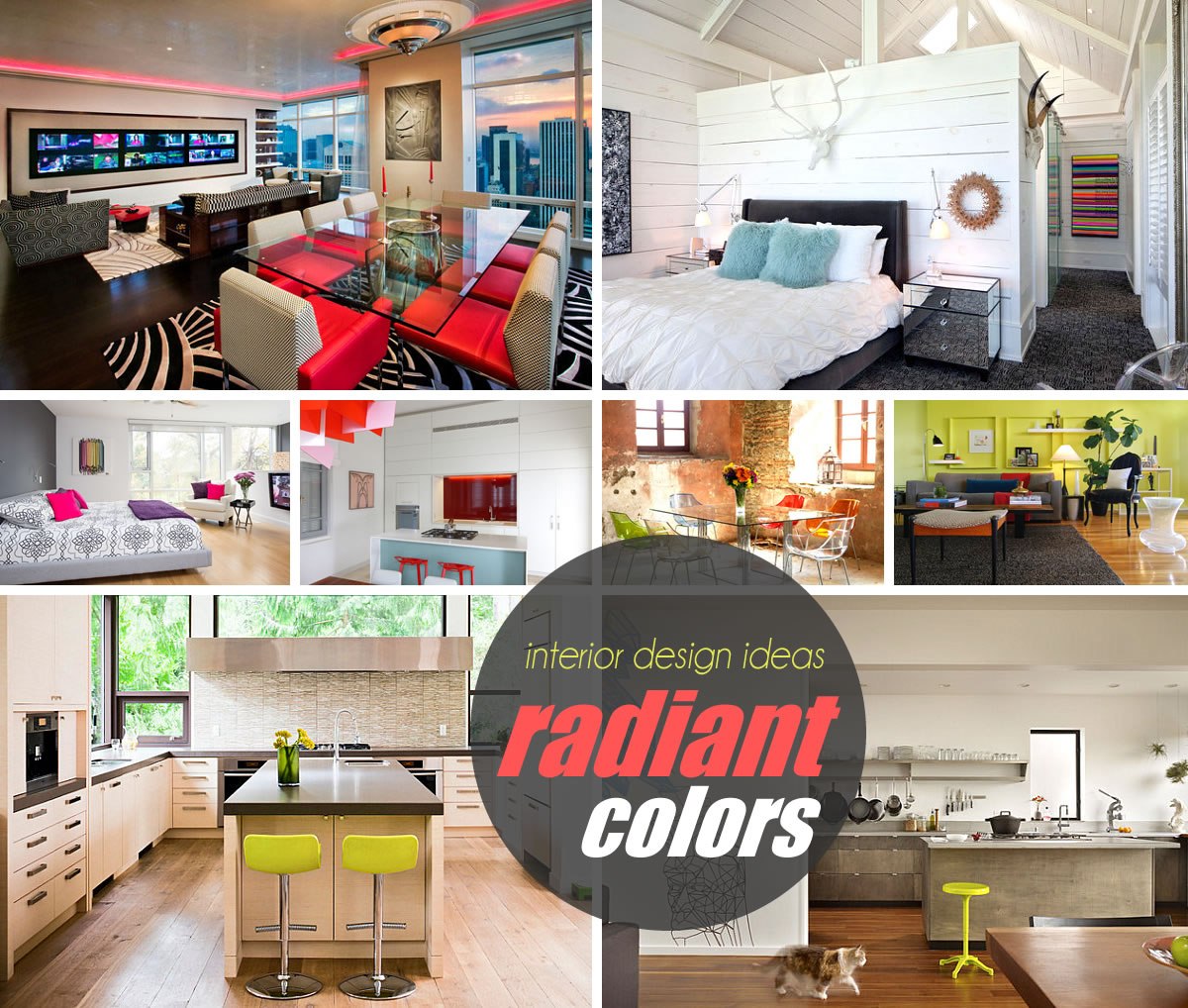 The great thing about making a conscious choice to add color to your interior is that it's a sure-fire way to enliven your space, whether you're a homeowner who can paint the walls any shade you want or you're a renter without that same flexibility. White walls? No problem!
And for that matter, we think you'll truly enjoy seeing the big impact that one vibrant accent can make. Whether it's a neon bench or an artistic pillow, sometimes the smallest of statements can be the biggest of showstoppers. Thanks for indulging me in my latest design obsession. My hope is that the pics below will inspire you as much as they've inspired me–enjoy!
The Impact of Colorful Paint
Let's face it–sometimes a bit of painting is in order when it comes to adding color to your interior. This can involve painting furniture or decorative smalls. If you're in a space that you can customize freely, you can always get creative with a project like the one below. It's homemade wallpaper, completed by tracing a design onto contact paper, then filling it in haphazardly with paint for a stylized effect. Check out all the details at A Subtle Revery…
You can always go with an accent wall! And boy what a difference one colorful wall can make! It's hard to deny the appeal of the bright orange wall below, especially since it happens to be the wall with the mirror. A great contrast, don't you think?! [from Bertram Architects]