Implementing remote control in your home is easy. Sometimes, the "easy" part can get in the way of all the trouble you spent in designing the perfect décor in your treasured abode.
It is a shame to destroy the clean lines of your rooms with ugly timers strewn across the floor.  Even worse are those ugly "wall warts" that many your numerous chargeable devices require.  The unthinkable could happen when you create a fire hazard with a jumble of extensions, multiple outlet converters and the like.
If you have an outlet or an existing light that is connected to a wall switch, there is a nice control that can make your life easier as well as not intrude into your sense of style.  It will not ruin your décor and blends in with your minimalist white design or any white wall.
Wall Switches
The Belkin WeMo lightswitch can be manually operated as well as being controlled from an app on your iPhone.  Don't worry if your smart phone or tablet is Android-powered; the Android app is nearly ready and will be released soon.  This remote controlled wall switch is flush with the wall, so you do not need to worry about catching your clothes on them.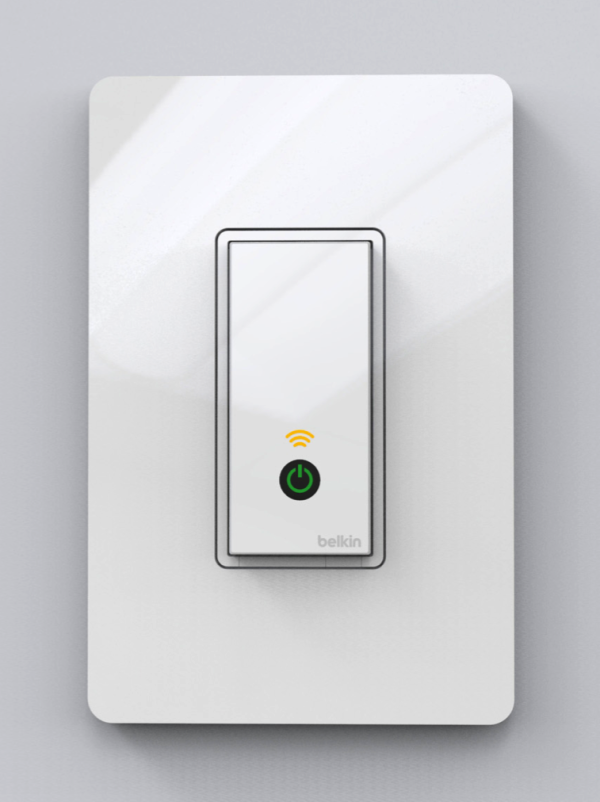 Every home can use a timer-controlled wall switch.  We have all seen those timer switches with the big ugly knobs on them.  Not only are they extremely unsightly, but they pose a bruising hazard if you bump into them or brush by them too quickly.  The Intermatic ST01 Astro series solves all these problems as well as blending into your décor with both white and almond colors.
Programming is intuitive with the 6-button console available underneath the flip-down cover.  It supports Daylight Savings Time, has 42 on/off settings per week and also has a random setting that simulates people inside the house to throw off nosy neighbors or burglars casing your home.