Thinking of Steampunk, what comes to mind might just be a cosplay chick in a leather corset and crinoline, with pilot goggles and an old-style barrel gun. The Steampunk concept is new and elusive, but it seeps into design more and more, with amazing and original results.
Trying to define steampunk, it would be a mixture of elegance and machinery. In interior design, we would find subtle decoration in the Gothic-victorian language (as in Tess d'Urberville or Sherlock Holmes) and some hardcore industrial repertoire: Gothic fashion and the industrial revolution wrapped up in one neat package of awesome design.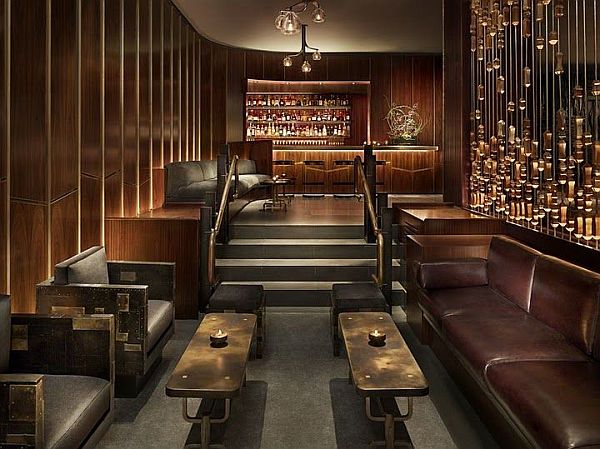 The elements of this elusive and gorgeous language are pipes, copper finish, precious stencil wallpaper, clock inner machinery and filament lamp, 19th century technology with a tribute to the invention era.
Here are some interior designs that celebrate steampunk
Be ready to love rusty metal and mechanical fixtures, as well as plumbing elements. Steampunk celebrates the inner workings of technology. Here, a fireplace in rough industrial finish, adding eccentricity to an otherwise conventional living room.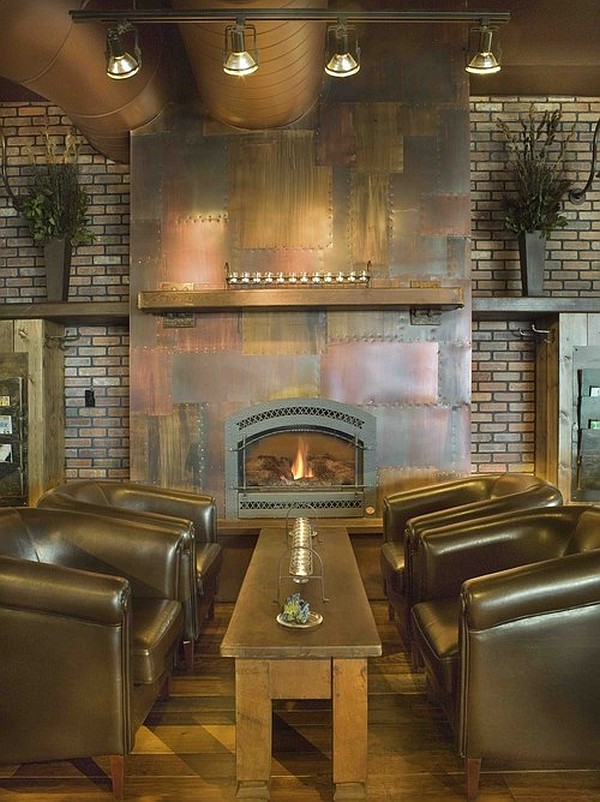 Think of the Victorian train stations and their steel structures with elegant and elaborate decorative details, certificates of both technology and manufacture art. Some of that fascinating mix can be found in this kitchen  hardware and fine metallic details turn it into an elegant cooking laboratory.