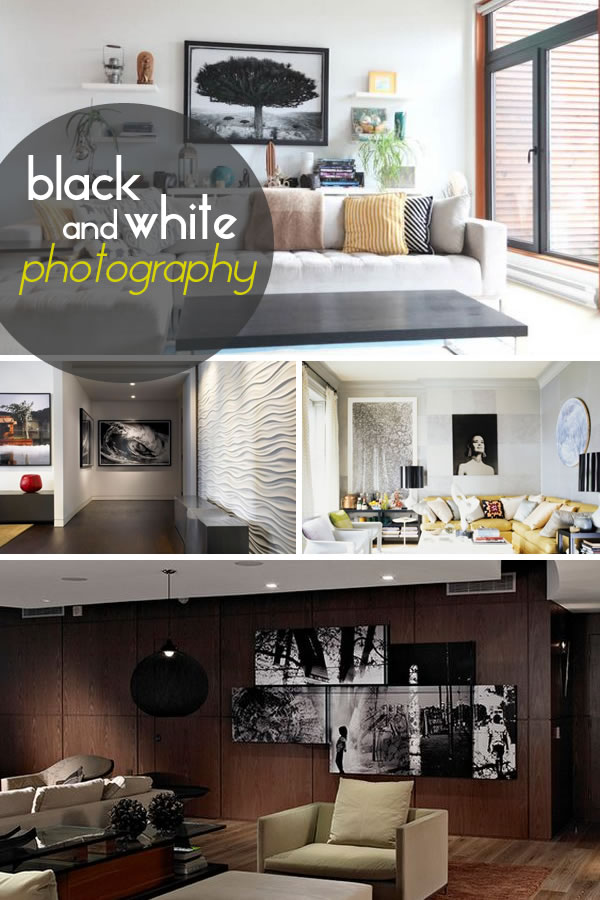 There are times when we obsess about décor and furnishings. Some of us save up to buy that single iconic chair or loveseat that will elevate the interiors to a whole new level. Then there are occasions when we endlessly ponder over color schemes and accent hues. Yet, the most personal and beautiful part of a home is often a display of some cherished moments framed up and arranged with cherished symmetry.
Photographs and photo galleries are nothing new when it comes to interior design.
In fact, they are one feature that might be as old as our ability to create permanent dwellings!
by AMW Design Studio
Despite this age-old fascination with photographs, contemporary residences and semi-minimalist trends are altering the way we look at adorning our walls with prints. Decorating with black and white photography is seeing new heights thanks to improved cameras and the growing inclination to use neutral colors and muted tones. Here are a few arrangements and dazzling displays that will inspire you to get started on this bold and striking path –