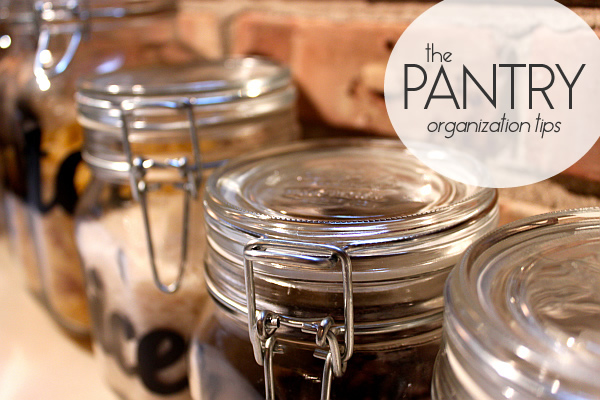 Pulling your hair trying to find that lone jar of peanut butter you know you just bought? Been there, done that and know how frustrating it can be to play hide and seek with your pantry goods. And when you finally do find the missing item and pull it from its stack, the rest of the food comes tumbling down like a sad game of Jenga. It's time you face reality. It's not going to get better by itself.
At least not without following these steps:
Create a Ranking System
The pantry is a food storage system. We can borrow from the food pyramid to resurrect a proper approach to organization. On the top store your non-essentials or that which you rarely use or have need of. This makes having to climb up high to reach for products something that doesn't occur on a daily basis.
Below this we put our dry goods in air tight containers. This will keep it fresh and any bugs or creepy crawlies out. They should be at eye level as our dry ingredients are used every day.
Next should be your canned goods and so on and so forth so that the very bottom contains larger portions- such as the food pyramid-until you have executed an arrangement that makes everything on hand at hand in the most appropriate level.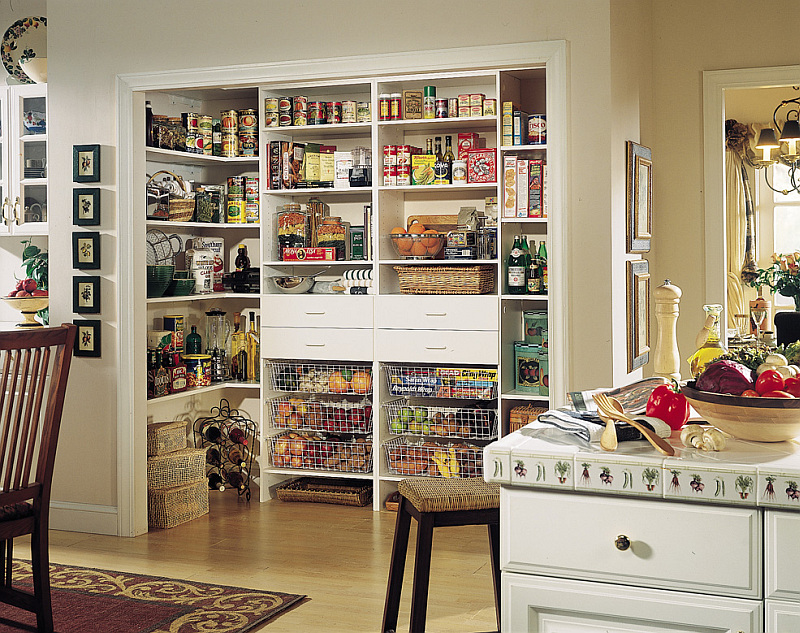 You Door is Ajar
Use an over-the-door plastic pocket shoe rack for packets of soup mixes, seasonings, fruit snacks, granola bars, bendy straws, packs of ramen noodle soup for college reminiscing sake and small bottles that are rarely used and like humpty dumpty just cant stay together. Keep your pantry fresh and odor free and insert an open box of baking soda in on one of these pockets and you'll find that maximizing every square inch of your pantry will result in a cleaner more efficient space.