Chances are you've moved a few times in your life. And chances are at least one of those times, you wish you'd done it differently. Perhaps you paid the movers to transport the "big stuff" while you took charge of the small details (which proved larger than you'd bargained for)! Or perhaps your last move created a level of stress that was completely avoidable. How do you minimize the stress of moving? Today we explore that very question!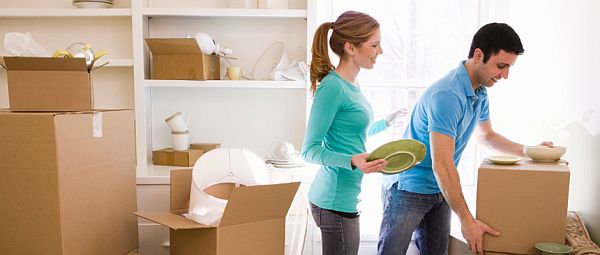 In fact, this post was written with the purpose of taking an honest look at the the ins and outs of moving. From helpful tips that save time and energy to pitfalls that can be dodged with a little planning, these pointers are designed to give you the boost you need to sail through your next relocation. Or at least make it through without any major upsets! Read on for more details…
Bribe Yourself with an Amazing Decorative Find
There's no shame in a little bribery. That's why our first moving tip involves deliberately creating a light at the end of the tunnel. That's right–it's all about giving yourself a little something to look forward to once the grueling work is done. What does it hurt to purchase an item that will shine in your new place and set the decorative tone for the space? For  example, this metal cake stand from H&M features a powder blue color and a scalloped edge, channeling the vibe of a hip vintage-style bakery for your kitchen or dining room. No wonder it looks good enough to eat!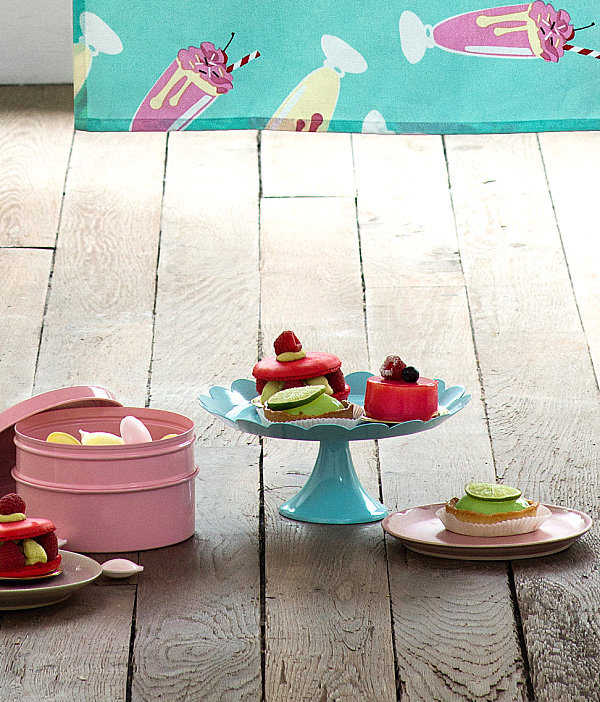 Want to put a creative stamp on your living room before the boxes are unpacked? Purchase a vibrant throw pillow that speaks to your design style. The key is finding something that looks so good you'll want to finish the dirty work of moving just so your new purchase can have the proper setting. Below we see the Blue Coral Embroidered Lumbar Pillow Cover from Pottery Barn, a summery vision in pure cotton: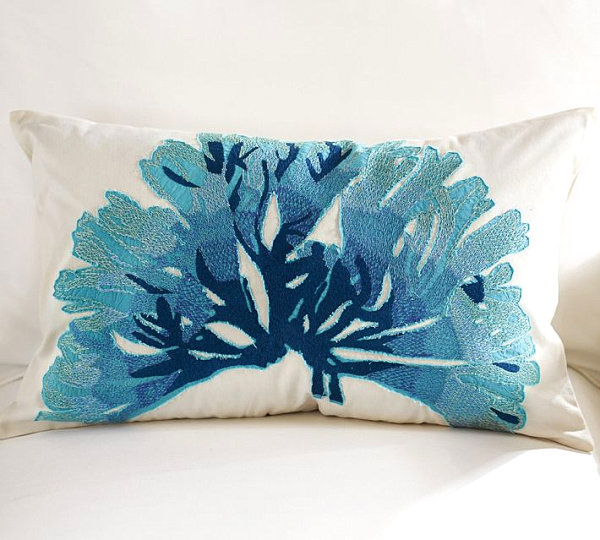 Pack a Bag of Essentials
We've all been there–desperately searching for that toothbrush, those stamps or a mere change of clothes on the first couple of days in a new home. Avoid the experience of frantically digging through boxes to get to your hairdryer by packing a bag (or two) of essentials to help you survive the first days of a move. Make sure you include at least a few outfits. Pack something comfy for working in your new place, and if you have to head to the office in the midst of the move, make sure you have some professional clothes at the ready. [from transFORM]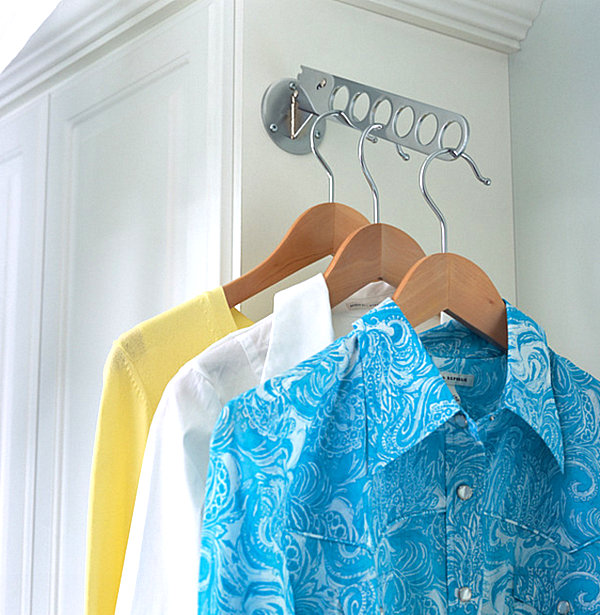 It's like packing for a night or three at a hotel! What are the essentials? Aside from the obvious (toothbrush, soap, deodorant), pack anything you use on a daily basis. And put these toiletries in a bag that can't be misplaced. You'll thank yourself for it later. There's nothing worse than spending a half hour looking for your daily vitamins. Every moment is valuable when you're in the middle of a move! [from Plain & Fancy Custom Cabinetry]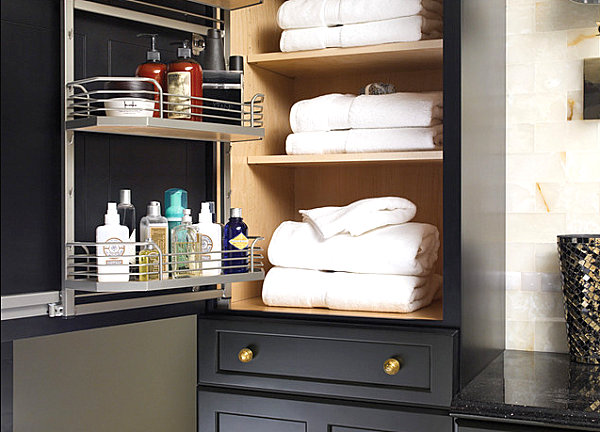 Pre-Designate a Spot for Extra Boxes
Let's face it–no matter how organized you are, there will be boxes. Lots of boxes. And it's going to take a substantial amount of time to unpack them. Some of the boxes will fit against the wall and on surface tops, but others will seem to have no obvious home. That's why it's helpful to pre-plan a parking spot for these cardboard receptacles. Someplace a little out of the way so your home has clear pathways. [from Kaufmann Mercantile]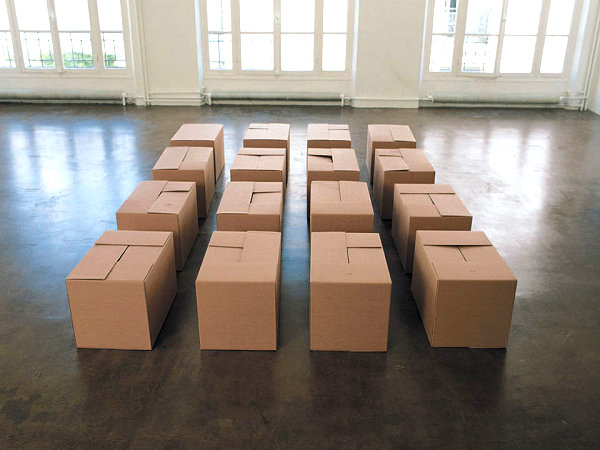 Is there a guest room or an office that can handle the extra load for a couple of days? What about a closet that isn't needed for storage just yet? Select a spot that doesn't need to be immediately functional. Have this place in mind before you move so you can easily direct the boxes there once the obvious parking spots are filled. You'll thank yourself later! [from Wm. H. Fry Construction Company]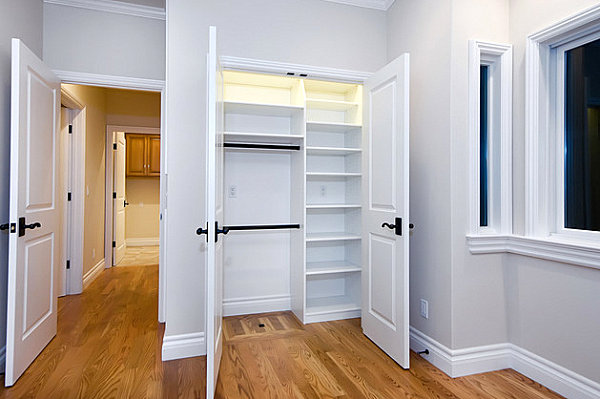 Embrace the Clutter
When it comes to moving, clutter is inevitable. As you pack and unpack, you will discover items that should be donated, items that belong in the trash can, and items that are a perfect fit for the recycling bin. You will make piles of these items. And if you're pressed for time, you may find that you have to pack clutter without properly sorting through it. [from WikiHow]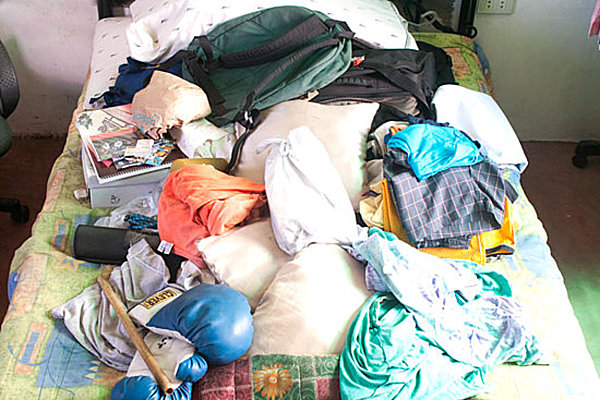 One day your closets and tabletops will look like the colored pencils in the image below–neat and tidy. There will be some sense of order, and everything may even have its own place. Until then, don't be ashamed if you have to get out of your current home by dumping drawers into a moving box, only to sort later. It's not ideal, but we've all done it when pressed for time. Sometimes it's better to keep moving forward… [from French Larkspur]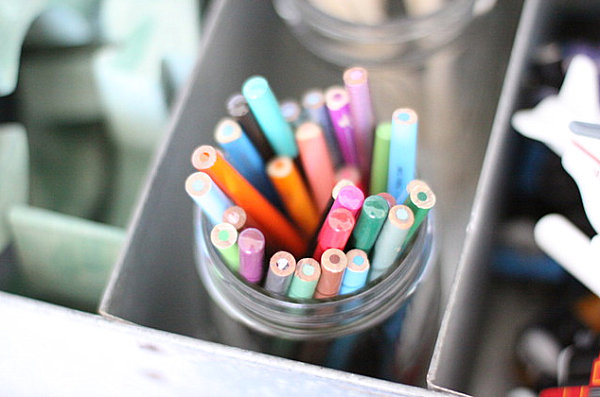 Be Realistic About the Help You Need
Hey, all you DIYers! This tip is for you… Ask for help. Remember: There's nothing worse than telling the movers you can handle the garage boxes yourself, then realizing it will take ten trips in your car to transport them. Yes, it pays to be realistic about the help you require. And it even pays to pay a little more to get it! [from Great Day Moving]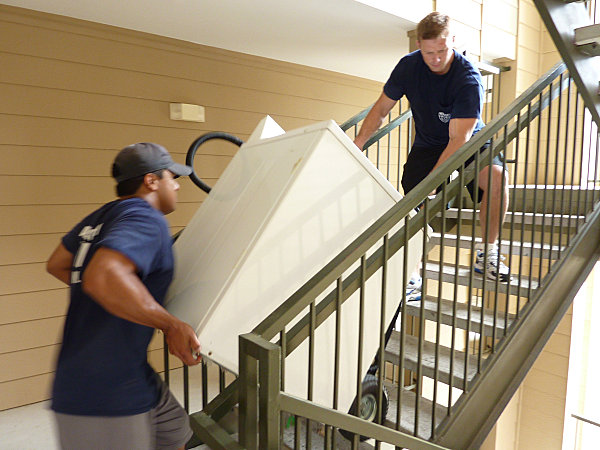 Don't have the budget to hire movers? Try hiring some college students to help! Or enlist the assistance of friends and family members you've assisted in the past. We know it's hard to ask for help. But your living room may look like the space below a lot sooner if you delegate properly. You can't do it all yourself! [from Fougeron Architecture]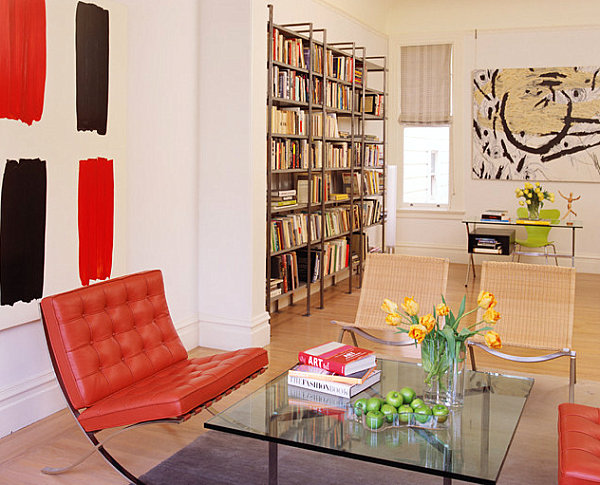 Tell us about your last move. Did it go better than expected? Do you have any helpful moving hints for the Decoist community? Share your thoughts by leaving a comment below…