With an abundance of spring flowers all around, many people have found a renewed desire to bring some of those beautiful blooms indoors to brighten the house. Since the flowers are usually the star of the show, vases often get overlooked. However, there are many simple, inexpensive DIY ideas to transform your average vase into a beautiful statement piece that gives the flowers a run for their money!
Have a few basic clear vases lying around? Well, so did Little House Blog, and with a little painter's tape and gold spray paint, gave them a metallic makeover. Beautiful on their own or in groups with alternating stripes, these shiny vases will surely turn heads!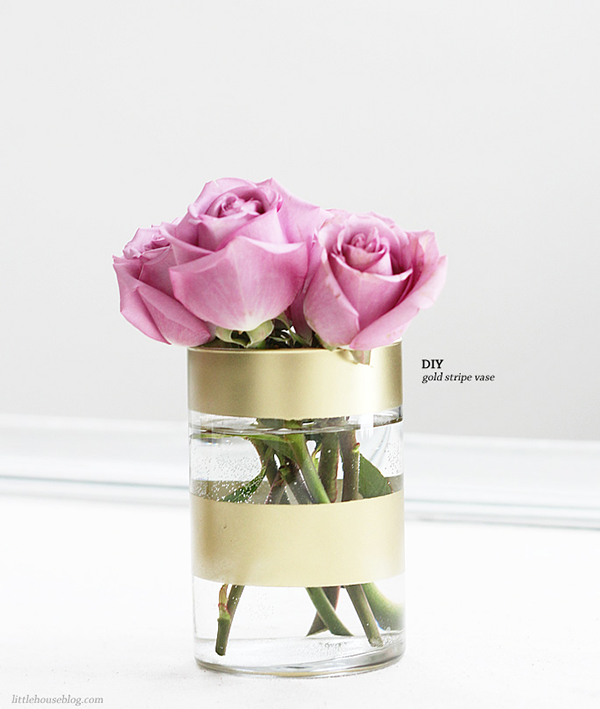 Our next DIY vases, by HomeMade Modern, are stunningly sculptural and geometric. Using the templates they so kindly posted on their blog, this project simply requires a little cutting and gluing to create a mold, followed by some wet concrete and a bit of drying time. Make one of each template and line them up together to create a breathtaking focal point in any room.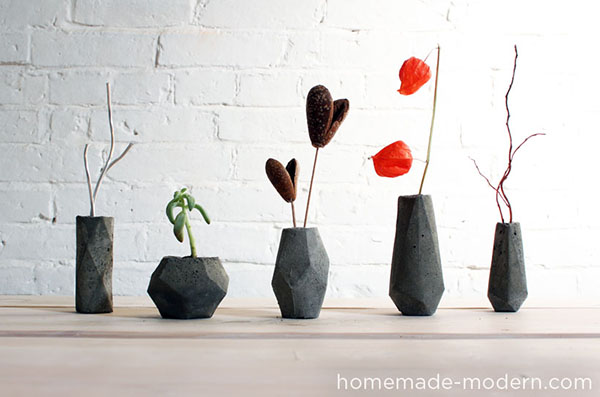 Our next DIY vase by Centsational Girl will put your sculpting skills to the test! By attaching a hand-sculpted flower made of stone clay to an existing white ceramic vase using liquid nails, you will get a classy, elegant vessel for your favorite flowers. Even try adding some color of a bit more fun!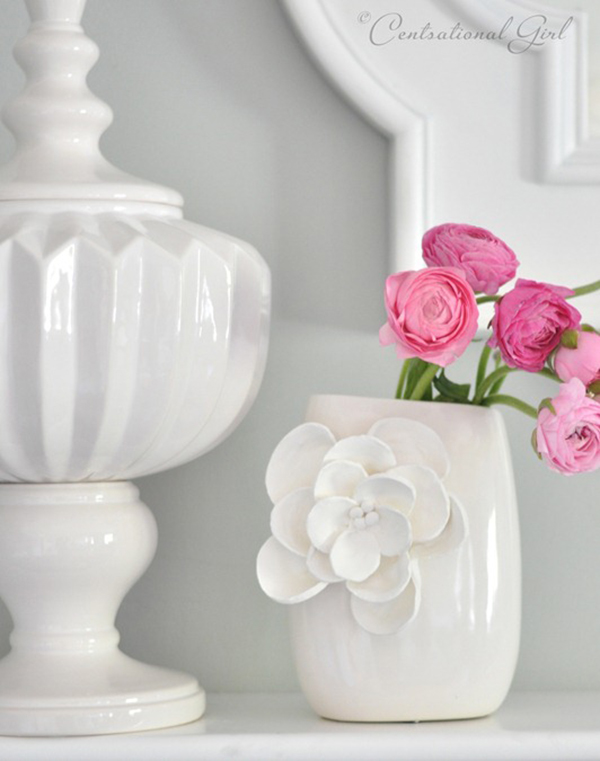 Looking to add a little height and whimsy to your home or garden? Why not hang some vases? And why not make those vases out of old light bulbs? Yes, light bulbs! Originally created by Free People Blog and featured on Desert Living Today, these adorable and quirky mini vases will certainly be conversations starters!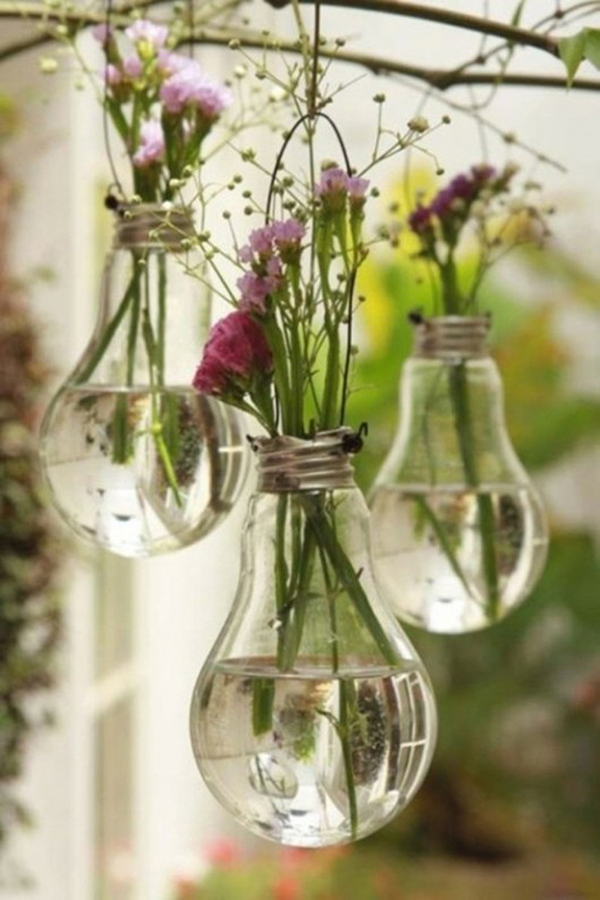 While we are on to subject of hanging vases, I want to share one of the most gorgeous, awe-inspiring DIY vase projects I have every seen. Perfect for a dinner party or outdoor event, these hanging bottles from Eat Drink Chic are an incredibly simple DIY project. Acquire or gather a collection of bottles and hang them at various heights with twine. With a little water and some fleurs, you will wow your guests with a spectacular floral display.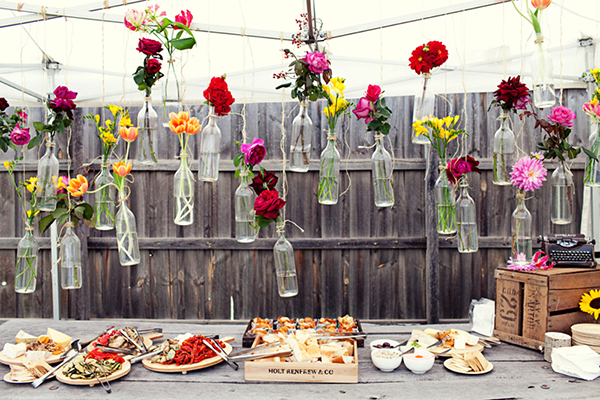 I don't know how to knit but I would be willing to learn just so that I could try our next DIY vase project! The Girl on the Go knitted an adorable cozy for her vase to give it a warm, homemade look. I think this is unbelievably cute and would certainly give any basic vase more character!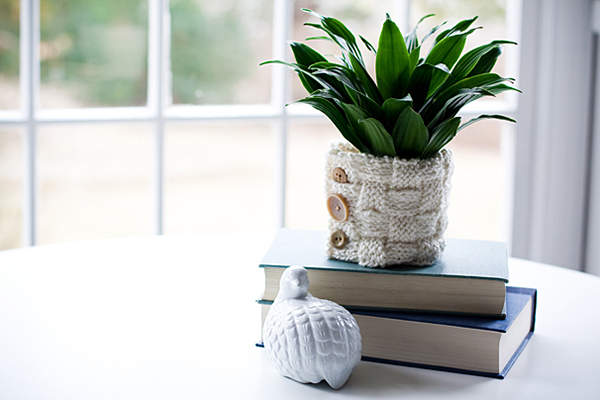 Our next DIY vase, by Bayside Bride, is made by simply wrapping a coffee can in rope. This easy project will leave you with a rustic, nautical vase with a lot of texture and charm!