Storage is a necessary element in any room. While there are hundreds of innovative space saving solutions out there for the taking, you can always depend on one staple to never go out of style: dressers. Short, tall, shallow or deep, there's an arrangement available to meet every organizing need. And there's also a design to suit every taste. Still looking for the perfect dresser for your home? Here are some DIY ideas to help you create your own dream chest of draws.
Incorporating Trends: The Ombre Effect
Open any design magazine and you'll spot at least one project incorporating the ombre effect. Snag a little of this trend for yourself by painting the front of your dresser. Featured by The Bungalow Blog, this multicolored dresser in a muted blue is a subtle take on the popular technique. Consider using a similarly soft shade if you're looking for a quieter pop of color in your room.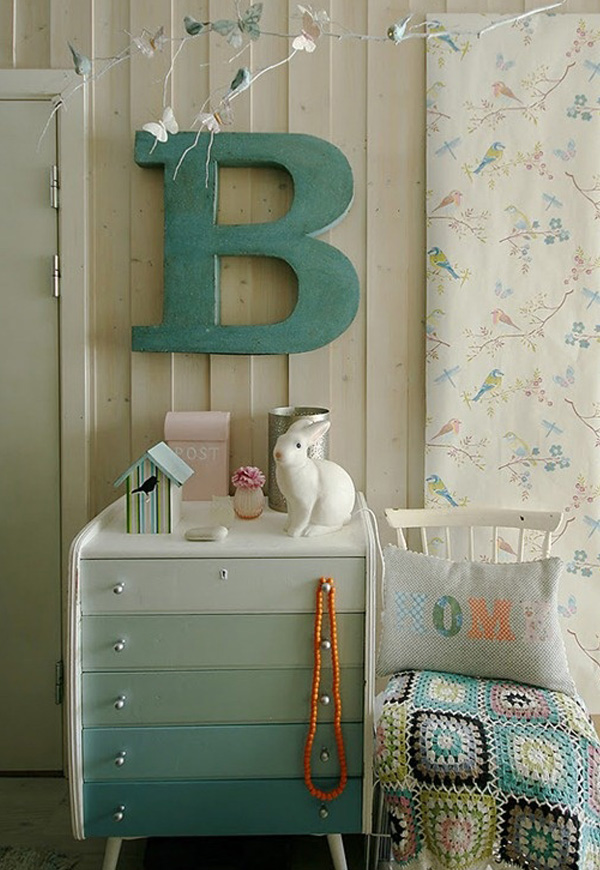 Here's a warmer take on the ombre trend. Our Party of 3 gravitated toward a citrus hue when transforming their garage sale find. When DIYing your dresser, don't forget to give the hardware a facelift- this dresser really stands out with the contrast of the white handles.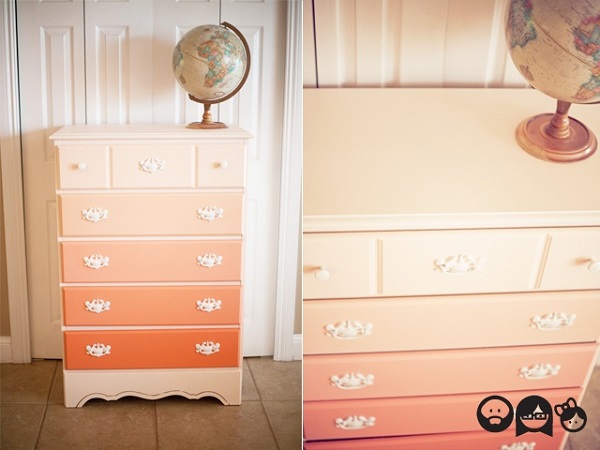 Geometric Designs Are Simple But Stunning
Geometric shapes are another trend taking center stage in interior design right now. If you're excited by clean lines and simple patterns, consider giving your dresser an update with a geometric treatment. This project from Stars for Streetlights melds the classic appeal of black and white with a trendy triangular configuration flawlessly.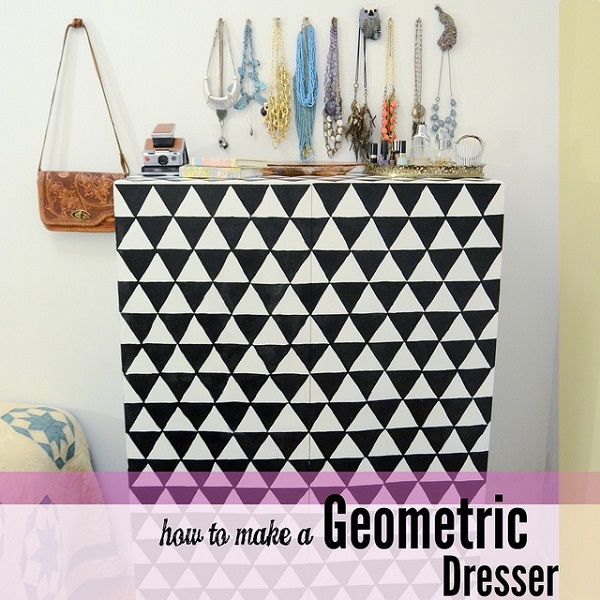 This pink and green dresser from The How-To Gal is funky and youthful, perfect for a child's bedroom. You can easily change up the look of this project with a different color scheme- try blue and white for a nautical theme or gray and white for a modern one.