It's back to school shopping season and no matter how old I get, I still am thrilled seeing the endless supplies of mechanical pencils, two pack glue sticks, child safe scissors, red corrective pens and the 24 packs of crayons. To me this is a sign that life goes on. That learning and education plays a vital role in the continuation of the next generation.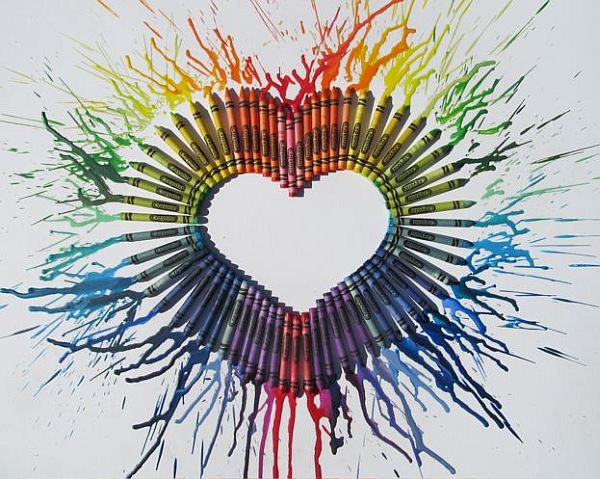 Maybe we ourselves stock up on these highly discounted items like the college spaced spiral notebooks where we will spend hours jotting down our hopes, dreams and fears along with sketches of our next DIY project.
If that's the case, then I urge you to get back into your shopping shoes and load your cart with some of those crayon boxes for I'm going to prove that neither you, your walls or your taste for art can we too old for these flavorful appointed crayons. Tickle me pink is about to get all up in your face with this fun yet flammable project!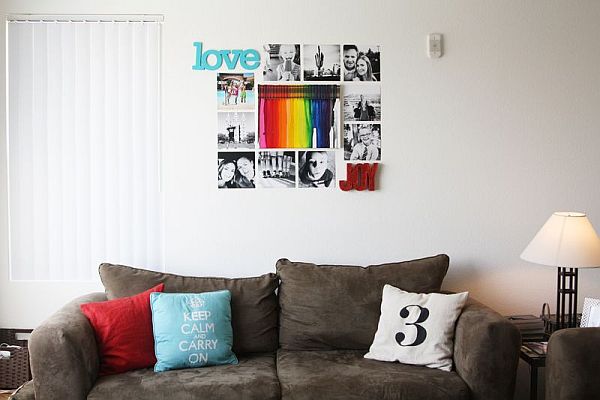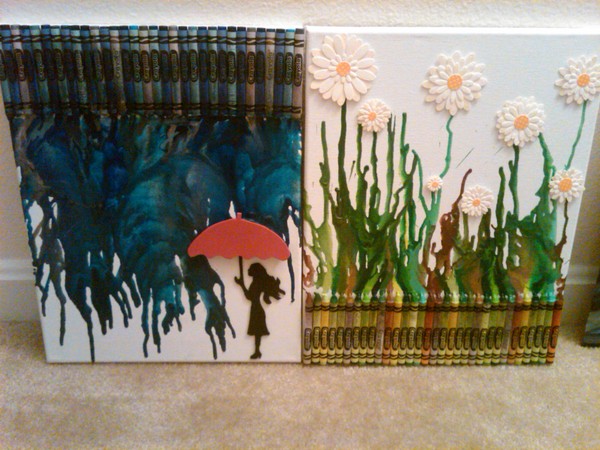 How do you create art from melted crayons?
Step One: First you'll need a plain white canvas. Take a mental picture of this pure crisp whiteness, for soon it's blank surface will be transformed into a work of homemade art.
Step Two: Unpack your pack of crayons. Use a pack of 64 if your board is wider. Lay them out at the top of you board, touching side by side. Now is the time you can arrange them in the color pattern you desire.