Brett Michaels has been back in the news a lot of late. With his recent termination, it's hard to remember that he's more than a fired contestant from the premier of Celebrity Apprentice.
This believer that every rose has its thorn is absolutely no match for ingenious New York Designer Michelle Slovak who believes and lives by a motto that every space has its potential. And after tuning into an enlightening episode of SpacesTV (Thank God I Hired a Designer) and getting a chance to chat with her, we'll see why.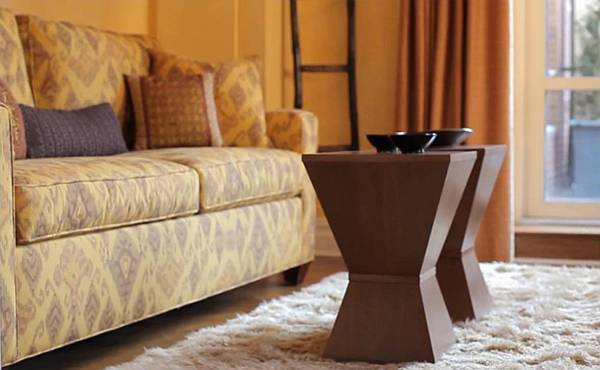 Homeowner Beth joined forces with Slovak, an esteemed Allied Member ASID and Board Member IFDA, giving both women an opportunity to show us how much fun the experience of transforming a room holds.
One has to applaud and admire Beth for not just seeking advice and hiring an interior designer but knowing that even if she didn't have the confidence to boost the bare walls on her own, she was ready for it. Which left both her and her husband being thrilled and thanking God they hired a designer!
Beth, a homeowner new to the Upper East Side, saw her den as a blank canvas. She knew that with the right mood, warmth was lurking, just needed support to guide it through its stunning metamorphosis. Enter Michelle Slovak who wisely takes this apartment out of its pale cocoon and gives it wings through textiles and textures. While Beth was saying goodbye to suburb living Slovak was saying, let there be color!