Tiny Swedish Apartment Showcases How to Decorate Small Living Spaces with Style
A lot of us tend to often feel that it is only the large and spacious homes that have the privilege of sporting gorgeous interiors and while it is entirely true that sweeping and flowing spaces help enhance the look of your home, it is not an absolute must. This snazzy little apartment in Sweden is a wonderful example of how to decorate a tiny home and what are the general things that work. The 40 square meter space might not have a lot to work with, but by keeping things simple, uncluttered and ergonomic, it is turned into a warm and inviting home.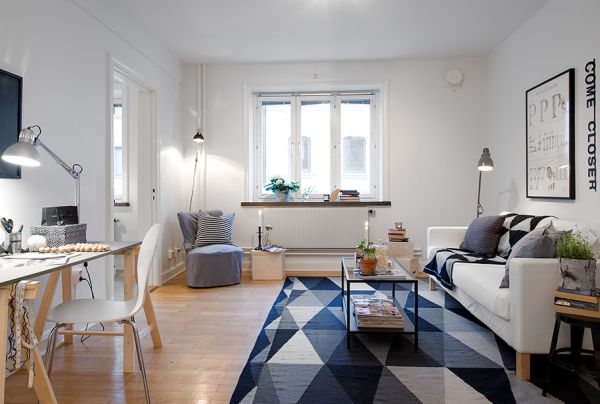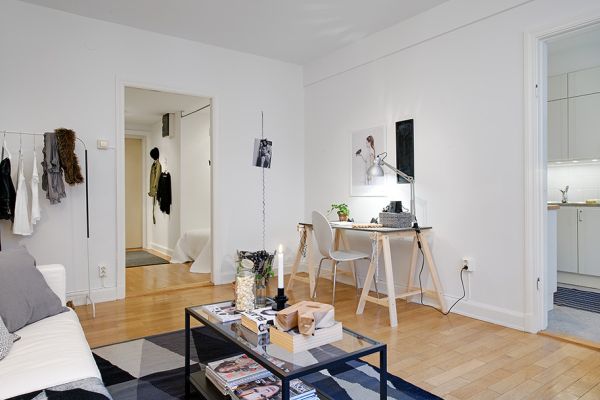 One of the first things you notice is how the entire apartment uses a single color for the wall and in this case it is simple and pristine white. This helps enormously in making the apartment appear visually a lot bigger than it really is. Different tones for various rooms create a more bifurcated setting and the space then only appears far more congested. Also the use of light tones, along with ample lighting gives the interiors an airy appeal.
The work station in the living room is also pretty compact and this helps in keeping the focus squarely on the cool couch that also takes on a light hue. A rug that has the same pattern as the cushion covers is a nice touch and a small kitchen with a cute breakfast table set up and bedroom in the niche of the hallway complete this smart home. Perfect for single life, it just goes to show that at times all one needs to do is keep things uncomplicated and plain. [spotted on homedit from Alvhem]