What are you looking for, inspiration? Guidance to create your dream kitchen? That something – a detail that you can reinterpret, customize and finally enjoy in your own home?
You might find the answer in the granulation, color palette and versatility of wood.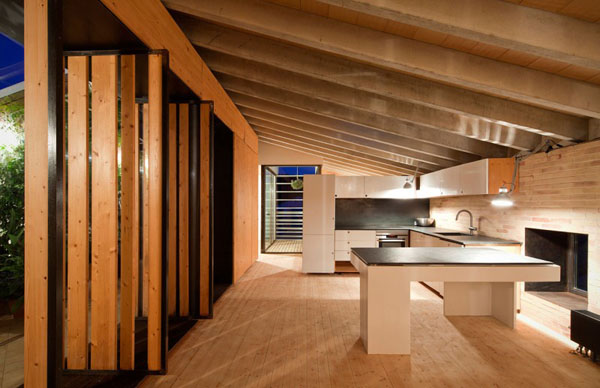 Wood can easily become an interior skin for a modern kitchen. Interrupted here and there by different material insertions, a kitchen dressed in wood showcases the need for comfort and beauty. Opening towards a rooftop garden, the fascinating kitchen pictured above is part of Spanish architect Luis Velasco Roldan's portfolio – an inspirational use of wood.
The wooden heart of your kitchen
A wooden "heart of the home" that seems to pulsate with life whenever the family is hungry, the kitchen gathers loved ones around to lend a hand in creating the unique moments together. When someone is reaching for the bowls while another wants to get to the towels, someone else forgot to restock the ice and others are laughing around the table, caught in the memories whirlpool – you know your family has gathered for dinner. Lights and movement, clinking noises and sudden bursts of laughter are absorbed by wooden details as if they could be captured in the material itself.
And isn't this how memories are shaped? A chair reminds you of an uncle, the kitchen counter evokes memories of quick breakfasts before school, a wooden door frame holds the history of your physical growth – materials around us shape our preferences and visual memories.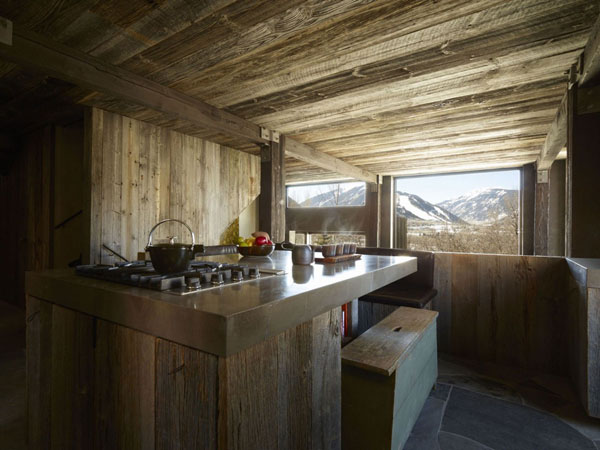 Wood textures and their modern interpretations construct a link between old memories and the promise of new memories to be made. This rustic, environmentally friendly chalet kitchen seen above is part of a residential development in Aspen, Colorado. It was designed by Oppenheim Architecture + Design as a contemporary cooking space with stone floors, reclaimed regional wood skin and steel countertop. Surrounded by forest and mountain panoramas seen from behind the glass, this splendid kitchen makes great use of natural materials and modern shapes.