Try not to think about your gym as the only residential space that can display a mirror wall – indulge in the luxury of creating visually larger, brighter spaces in your home by using this wonderful way of spreading natural light in darker corners while preserving much of the light's original quality. Unlike electric lights or candle light, mirrors help direct sunlight throughout the space during the day, while at night it becomes an accomplice to any source of light present nearby.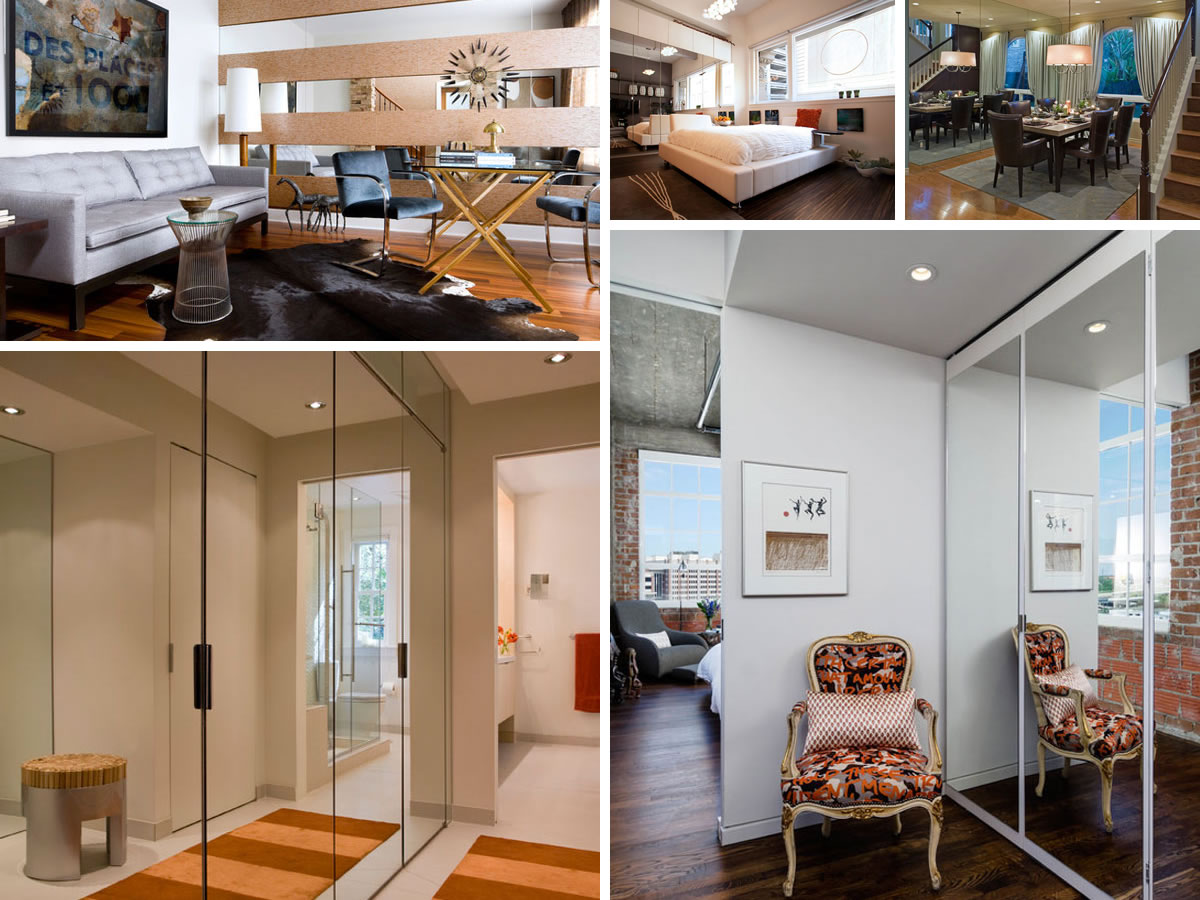 Use mirrors to cover up visible storage spaces – besides hiding closet doors, the mirrors offer an unequaled source of light and an ally when it comes to choosing the details. Your kitchen can boast dazzling mirrored tiles or maybe the bathroom needs to look larger – choose the best spot in your home to display these fantastic reality checkers.
Mirror tile backsplash for a glam kitchen
In an exemplary space arrangement, the luxurious onyx bar looks amazing near sparkling mirrored tiles – look after quality materials to create not only an inviting interior design, but also a long-lasting relationship with your chosen design. Also the better you take care of your home the longer its beauty will last.
by Forum Phi
Dining with guests and yourself
Mirror wall design can benefit many areas of the home – the dining room, living space, bedroom bar, hallway or bathroom can each become subject to an amazing modification. A stunning dining room can be the best place to try the mirror wall look, especially if the ceiling is that of a gable roof. Or maybe the small space near the staircase can be transformed into a dining space – then a mirror wall would visually double the space, creating a background for family dinners.