Decals have made their mark on the world of interior design, thanks to their ability to make a big statement. Add the fact that they are easily removable and fairly affordable, and their appeal is clear. Because many wall decals feature trendy designs, they can run the risk of looking outdated, especially if a style is on its way out. However, by keeping it simple and choosing classic forms, you can be sure to select a decal that will last for years rather than months.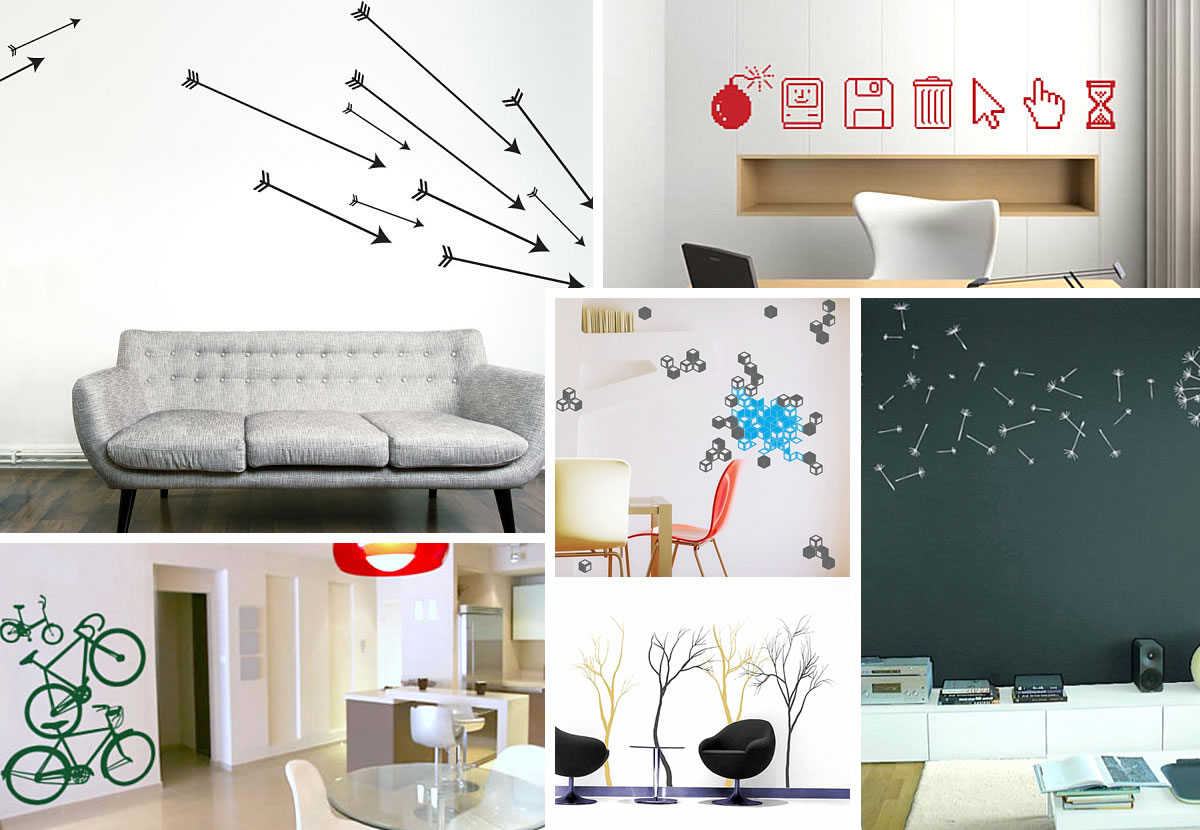 On the other hand, since wall decals can be applied and removed with ease, why not indulge your design fancy? It's far less expensive than purchasing a large piece of wall art or investing in wallpaper that you may or may not continue to love. In other words, go for the style you are crazy about–you can always replace it if you tire of the design.
Speaking of wall art, today we feature 12 modern wall art decals that are sure to take center stage in your interior. From organic designs that celebrate the beauty of plant life to whimsical decals that play up the fun side of decor, there is a style for every preference. Not to mention, most if not all of the decals below are available in a variety of colors for your convenience. Enjoy!
Plant Life Wall Decals
Many of today's most popular decals feature plant life. From nursery decals of blossoming trees to modern floral designs for the living room, organic forms are likely the leader in decal style. Below we see a set of 6 winter tree wall decals from Etsy shop Surface Inspired. The best part: the branches are separate so you can create your own custom design!
Bare trees evoke contemporary style and keep the look simple and modern. At times, decals of flower-filled trees can appear a bit cartoon-ish, so some modern design enthusiasts prefer plain branches for an artistic setup. Like this set of 4 cold winter tree wall decals, which are perfect for clean-lined spaces. [from Dali Decals]