Garden and outdoor lamps are not just about illumination anymore. In this day and age, they are meant to be admired just as much as your flowers, the garden gnomes (maybe) or the comfortable and stylish outdoor furniture.
There is something fascinating about the combination of darkness, vegetation and subtle sources of light. Lamps throughout the garden, whether it is thick and lavish or minimally landscaped, can create a magic atmosphere and even a festival feel whether or not there's a party. It is best to highlight an entrance with floor lamps or lamps mounted on the outside of the house. Sculptural lamps in elementary shapes are well-suited to hide among the vegetation. They do not draw the attention from a floral arrangement, but enhance it.
Romeo Outdoor C3 by Flos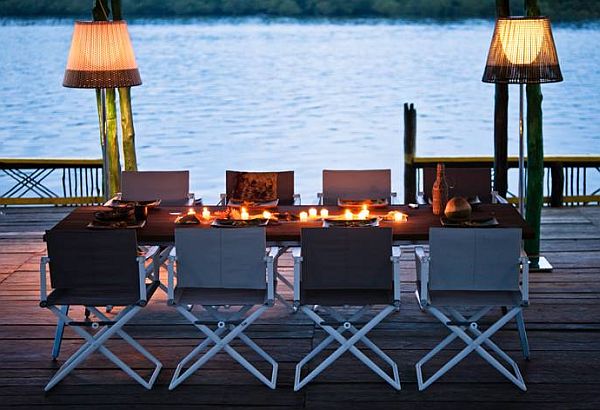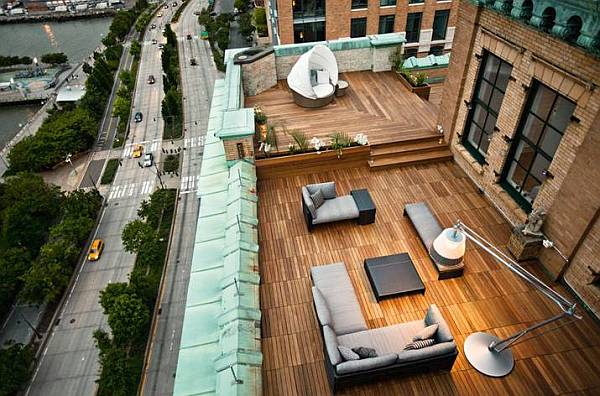 This stylish pendant lamp was designed in 2005 by Philippe Starck. It is suited to hang in any living area, indoor or outdoor, at the house entrance, or on a balcony.  The pendant lamp can bring a touch of retro, romance and summertime feelings. The strong light source is diffused by the beautiful, weather resistant wicker material shade in 2 colors, black and beige-brown.
MWV Swimming Globe by Moonlight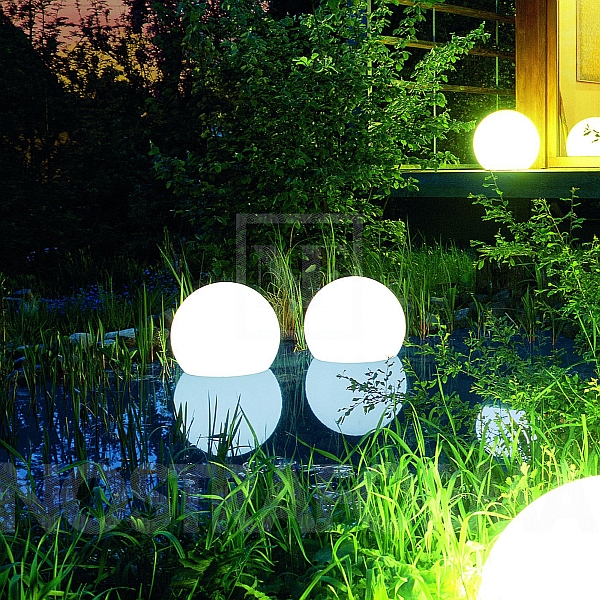 A beautiful and innovative solution for decorative outdoor lighting is the addition of floating water lamps. The water-resistant products are very decorative and create a dreamy atmosphere on a garden pond as they lazily float around with the currents.