As the autumn leaves continue to fall, it's tempting to bring the earthy colors of nature indoors. One easy way to update your interior for this chilly season: switch out your bedding! Fall holidays and gatherings bring company to your home, and there's no better way to welcome guests than with a duvet cover in the shades of autumn. Once the company leaves, you'll continue to enjoy the vibrant colors of your new purchase.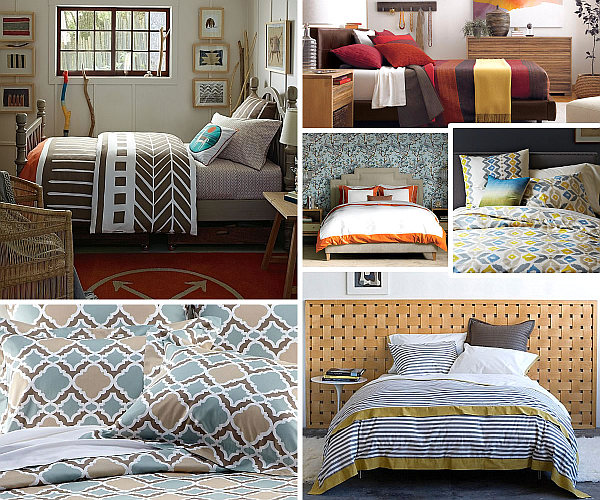 Today we've rounded up 12 beautiful bedding options for fall, including selections that are perfect for transitioning into the upcoming winter months. From rich tones of rust and gold to bold geometrics in unforgettable patterns, we've got you covered. No pun intended…
Tribal Bedding
We begin with one of today's biggest textile trends… tribal designs!
The Flint Jasper Duvet from Serena & Lily evokes Native American motifs in the shades of fall.
Duvets with Borders
Sometimes a bold outline is all it takes! The Coral Border Frame Duvet from Serena & Lily features crisp white bedding with a vivid red-orange border to define each corner and edge. A hint of fall is present in each powerful line, yet the fresh look of this duvet is perfect for all seasons.