Stylish Contemporary Home in India Revamped with Lavish Interiors
Revamping an existing structure to suit the needs of clients is often a task far more demanding than creating an entire new home from scratch. The former requires not just an ability to be imaginative when it comes to design, but it also mandates one to work with the limitations already in place. ZZ Architects came across a similar situation in Mumbai, India, when they needed to integrate two existing row houses owned by the client into one three-story bungalow that would be both modern in its form and ergonomic in function.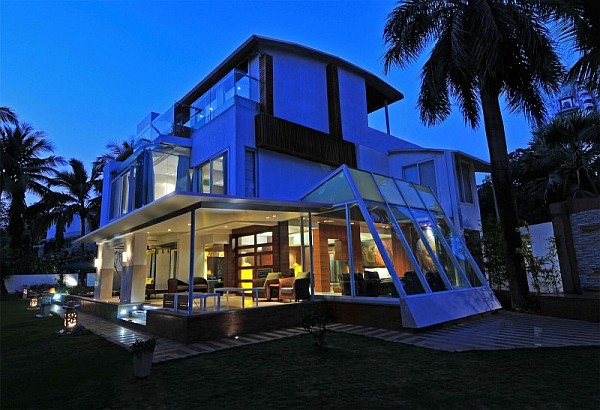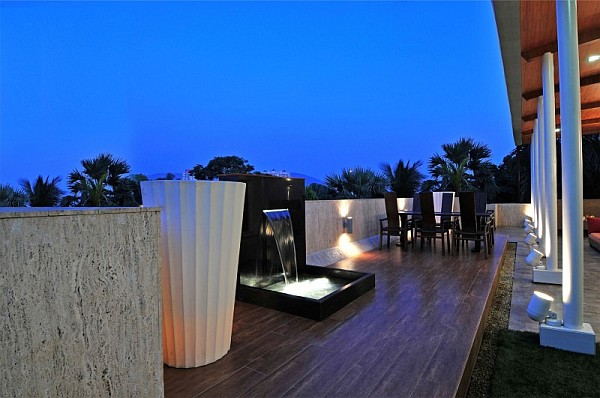 The result though is a lovely home that has ample space on the inside, vivid and exciting décor integrated with amazing art work and sculptures and a seating arrangement that blends in effortlessly with the structure of the revamped house. The black and white kitchen along with a mini dining space, a luxurious master bedroom in blue and white, large seating spaces and a flowing form has meant that the entire home seems like one continuous creation.
The first floor is signified by the ample use of glass in the form of floor-to-ceiling glass windows and the open air deck on the roof allows you to enjoy cool evenings and starry nights outside. A complete home theater, state-of-the-art home gym and plenty of green around ensure that this is one modern bungalow that has pretty much everything you need and a lot more! (from Homedsgn)