We all have outgrown something. Hairstyles. Music. Clothes. Oh how we have outgrown clothes. When you progress through adolescence into puberty, this is an exciting time. When, however, the tags of our wardrobe start reading in higher numbers and featuring larger quantities of X's, well we realize bigger isn't always better.
No one knows that better than Vanessa Deleon. With just an eight foot wide office space and a floating ½ atop her entrance as an addendum to her alleyway address she quips against the belief Go Big or Go Home with a content "…why not just stay in your space if it's functional?"
But creating a functional space takes real effort and Vanessa was more than happy to offer some insight into the process and pursuit of enjoying life in smaller spaces without compromising on big attitude. From the small state of New Jersey she has made a ripple effect, nay a waterfall of precision and positive impact across the nation in restaurants with an impossible reputation, homes and corporate entities.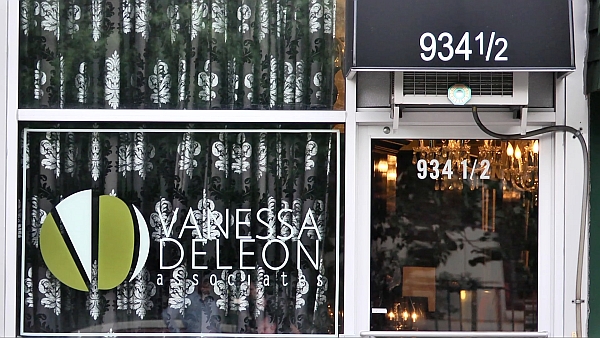 From bold colors, to strategic placement you too can jump into a pool of interior adventure even if after the cannonball splash you realize your diminutive kiddy size water vessel.
So if you and your family are tired of adopting the couch and half the coffee table as your home office space then dive with me into a world of possibilities with Vanessa coaching us on our way.
1. Mirror, Mirror on the Wall