For the past several days my little corner of the world has been undergoing a gray treatment. Yes, I know, while most graying individuals get color jobs that hide and eliminate these telling strands of age and stress, nature has undergone precipitation dyes that leave the greenery of my scenery muted with fog and the haze that comes with a storm. The sun is hidden behind stormy clouds and this effect has stretched indoors and light is now dimmed leaving us all shadowed in semi darkness.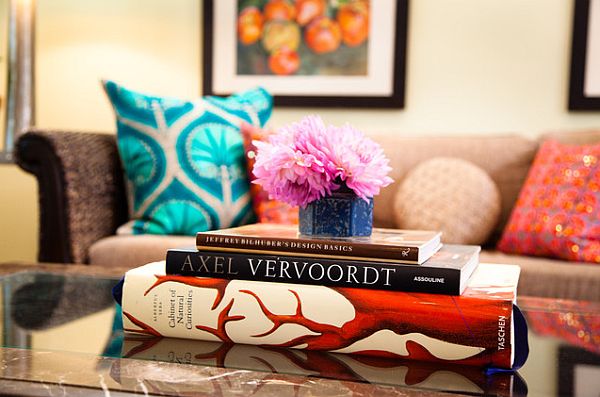 It's seasons such as this that all the bland neutrality of ones home brings us face to face with our interior designing heart in a startling manner. Well here's a witty comeback for anyone whose come against this drab and silent argument. Actually, here are three responses that will revive you from your underdog status.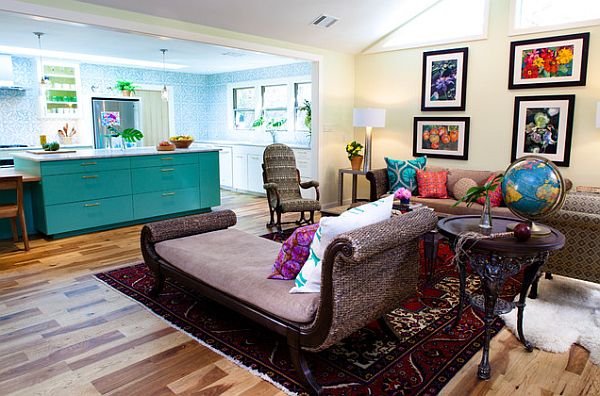 Color, I open my heart and my front door to you and hope you make yourself at home amongst my whites, black and beige and browns.
Seat Cushions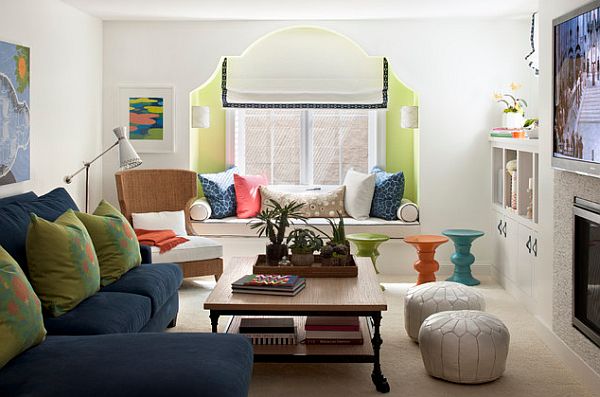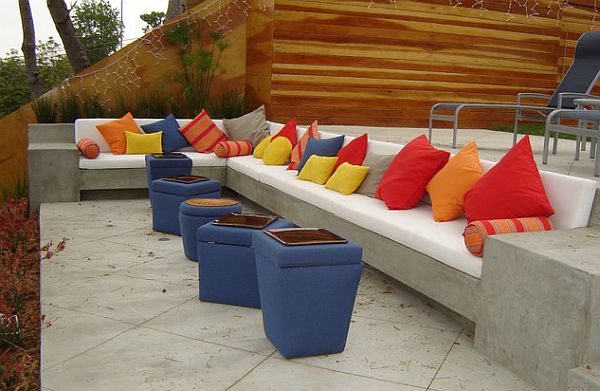 Your wooden kitchen chairs are sturdy. They are practical. They may even be comfortable. But they are in they expected natural wood hue. You can easily change this status by getting washable slip covers or seat cushions to liven up the staid existence of your dining room. If you choose seat cushions you'll get some oomph and coziness and the option to purchase or make interchangeable covers that with changing seasons or moods can be updated to match the theme of your surroundings.