Church Conversion: Dominican Church in Maastricht Turned Contemporary Bookstore
Knowledge and reasoning, scientific advancement and science have not always gone hand-in-hand with the institution of the 'church' over the past few centuries. Irrespective of what your views are on the subject, the fact that religion has been far from the ideal 'center for learning' is an irrefutable fact. But we will not delve into that discussion here, but rather ponder on this marvelous creation by Merkx+Girod Architecten.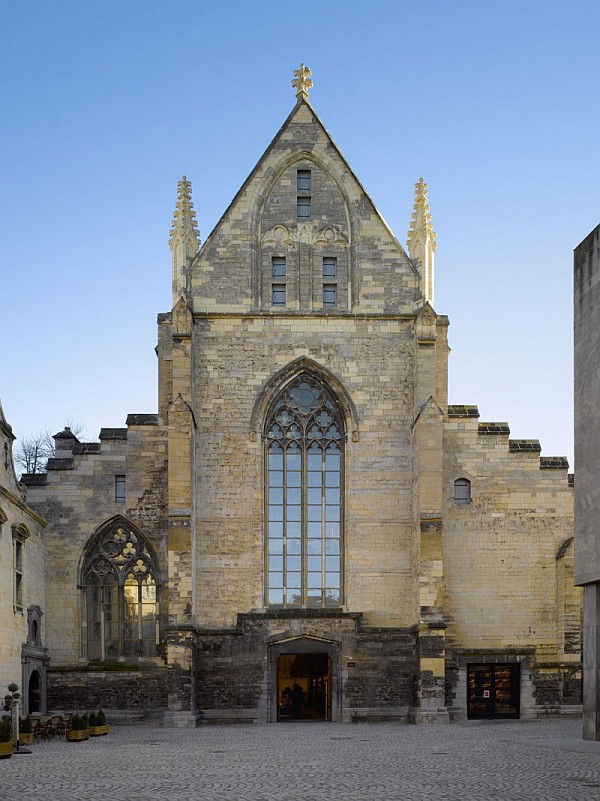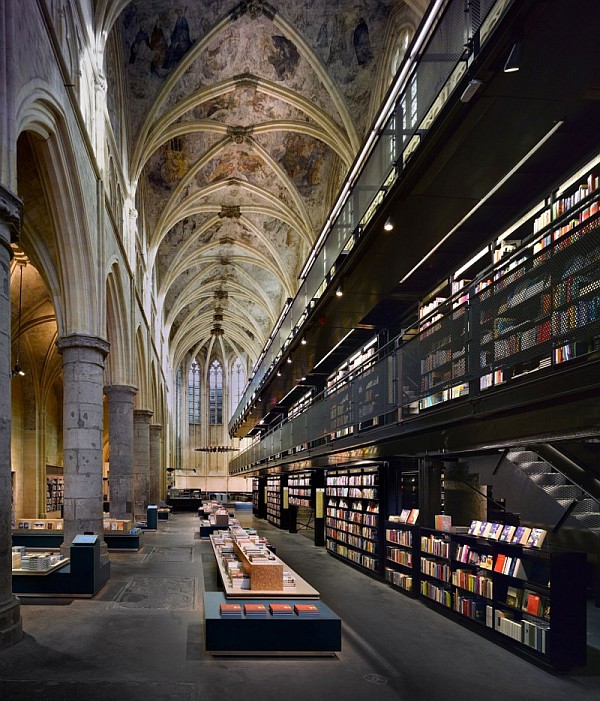 The Selexyz Dominicanen Bookstore is in fact a Gothic church that is both imposing and majestic. What makes this amazing bookstore that houses 25,000 books and 45,000 volumes so special is the fact that its interiors are far more classic in design and intimidating in magnitude than most likely any other bookstore on the planet. That though should be expected considering how the spatial grandeur of this place was designed way back in 1294 to serve as a place of worship. Over the centuries it has undergone many changes and has been used for several purposes.
Amsterdam-based firm Merkx+Girod Architecten turned this unique room into both a bookstore and retail outlet by using a giant metal walk-n bookcase exploits the vertical space that is on offer. There is also a crucifix-shaped table at the center of the café along with some seating space for both those who enjoy their books and also their cup of coffee. The lighting on the interior is similar to the one you would find in a church and is integral to the inimitable atmosphere of this Gothic delight. Grand and glorious, this is one bookstore that no one should give a miss. (found on homedsgn)