Water. Paintbrush. Canvas. A few other assortments of tools and you can make your own beautiful wall adornments. All the ingredients for this project can be found at your local craft store if you don't own them, for this project revolves around something that we all lay claim to.
Everyone has it. Everyone wants more of it. Inventions are designed towards conserving it. Yet when we get it we still seem to waste it and lose it. Although it's an invisible concept there is evidence in so many ways throughout life. The sun, our faces, beliefs, technology, and the list goes on. Sometimes we are only able capture this elusive entity through the lens of a camera.
One word.  Time.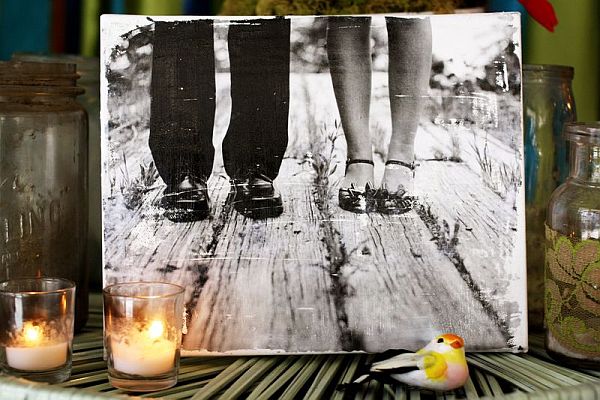 Time is the integral part of the genetics of life but no matter the fast food instant gratification mentality of our era we still have trouble firmly grasping time. But the joy found in time-lapse videos proves that one of the best ways to preserve time-if it's possible at all- is to capture as many moment of it as we can before it passes. All it takes is the blink of an eye and it's gone. We must observe it and burn it to memory with visual aids. Since billboards would look a bit scandalous if they were installed on our walls taking up more space then we can afford.
But what if we could make our own stretched canvas gallery in our home using a few basic materials and turn the bare walls of our house into a time scape that allows for daily trips in a time machine.
Here's how you can invent your own time machine in the form of an art gallery. The main token of this project is your imagination. By the time you follow all the instructions below you will be presented with a beautiful image but in order to capture all the benefits of our time machine you need to turn your imagination on HIGH to filling the blanks of sound, scent and other elements our wall will unfortunately be void of.