From red walls to cushions, this hot summer season draw inspiration from this vivid color for your next DIY interior design project!
You can learn how by drawing from the experience from megacorporations. Target, Marlboro, Coca-Cola, Exxon, even Stop signs have branded their empires in red. Its universal instinctive appeal to the masses entices us to buy, to partake and draws our eyes for a third, fourth even a fifth look.
Take a peek inside your pantry, from ketchup, to apples, from your Verizon cellular phone, to your McDonalds drive through bag and your toddlers Radio Flyer, red is predominate. And one might say it's a comfort color contrary to popular expressions of "seeing red" or "raising a red flag."
It's like a merchant service businessman once told me that he always tells his restaurateur clients to paint the walls of their dining establishment a deep red accentuated with dim drop lights. It always makes people hungry, he added. In a food oriented place red becomes a comfort color when served with a side of comfort food.
Like a retro pie shop or grandma's kitchen, bring back that black and white tile flooring with red cabinets and red soda shop high bar stools in a completely modern way.
Red Cabinets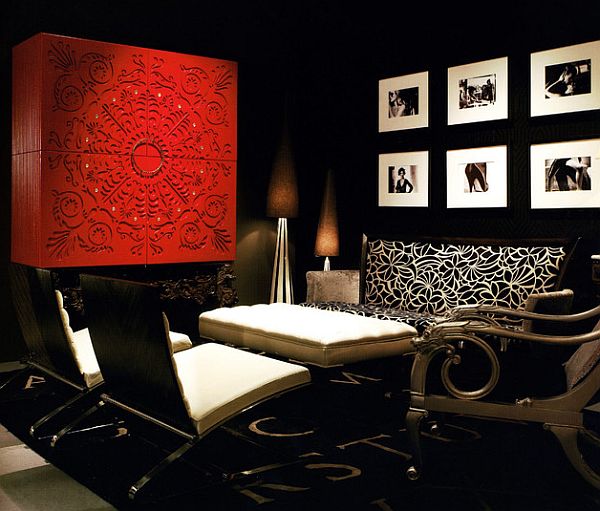 by COLECCION ALEXANDRA / Photo by: Lopez-Vivas