Truly unique New York home is crafted from a salvaged old schooner
A schooner is a sailing vessel with a distinct look thanks to its design and the special use of sails. But for Chris Mead and Zoe Hoare, two antique dealers in New York, a salvaged schooner is what turned into a beautiful and warm home that is truly distinct in more ways than one. Dating back to 1748, there are a few signs that one can find around this redone modern home that still remind you of its age and all the history that it has bared witness to. And it is this inimitable appeal that makes it so appealing.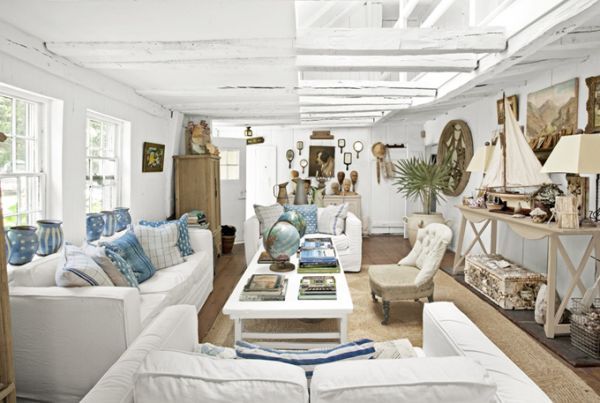 You are not going to find many homes that are truly this special across the globe, let alone in New York. In a world where design is quickly moving towards sleek and well defined lines, minimalistic trends and futuristic designs, there is a certain 'old world' charm that draws you to this home. The interiors have also been chosen carefully to complement the true spirit of the house with antiques being lavishly and appropriately used to give every room a distinctive look.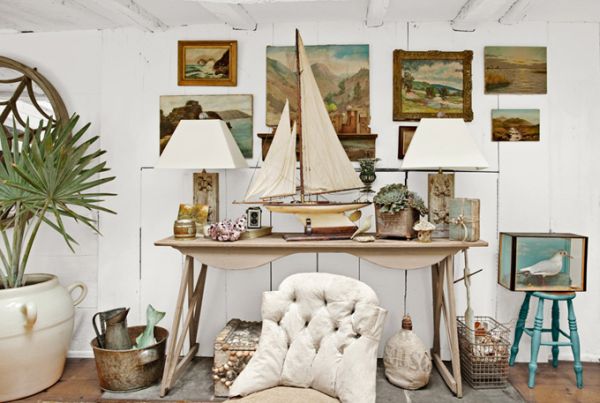 With a sea-themed living room that invites you with maritime artifacts and shades of blue and cool whites, plenty of natural ventilation and each room loaded with inimitable décor, this New York house reflects the taste of its owners in a simple yet very effective fashion. (found on CountryLiving via Homedit)