Not only are benches a space-efficient seating alternative, they are versatile! For example, scoot a bench up to the wall, and you have a place to sit with the benefit of back support. Place a bench in the middle of the living room, and you have a makeshift coffee table. At the foot of the bed, a bench makes an elegant statement.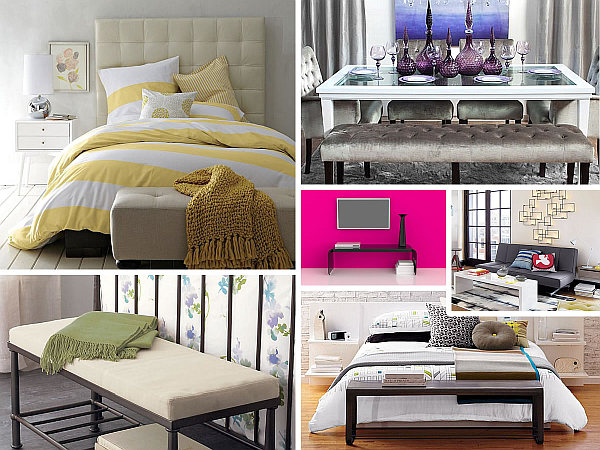 You'll find equal variety in the area of bench design. From clean-lined metal selections to ornamental lacquered options, there's a style to suit every taste. But instead of talking about the range of possibilities, today we show you! Below are 20 amazing benches, with links to the very sites where you can purchase them. Browse, shop and enjoy!
Wooden Benches
We begin with the unique Offset Bench from West Elm. Its modern form in enhanced by drawer space, as well as a comfy cushion in red: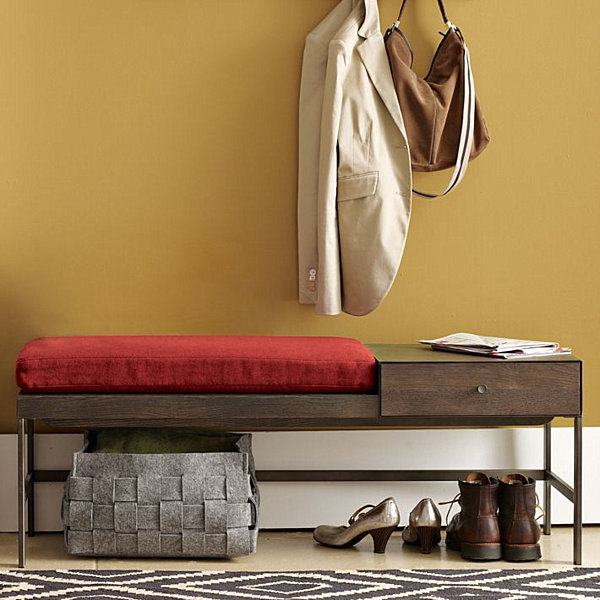 Speaking of red, the Baja Red Bench from CB2 can be used as a bench or a table. Slanted legs help the piece to blend nicely with 50s/60s modern furnishings, while a classic shape makes it ideal for both traditional and contemporary spaces.
For another Mid-Century Modern look, check out the Crescent Bench from West Elm. A whitewashed ash frame and a crisp linen blend cushion make this item wonderfully light and airy.