Having a wonderful wooden floor installed is the easy part of the deal. All you need for that is good taste (maybe an interior designer) and some cash so you can freely splurge. In fact, even a novice could pick out what he wanted and mix and match the style to create a home of his choice with sites like UK Flooring Direct which offering ample choices. But keeping it that way for any amount of time takes some work.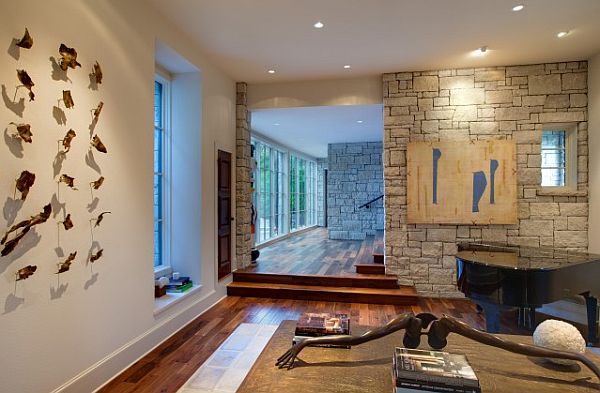 by Hugh Jefferson Randolph Architects
Here are a few 'must do' tips that will help keep the shine on your hardwood floor.
Sweep, Vacuum and clean regularly. While you might lazily put off cleaning, the dirt that accumulates on your wooden floor can cause both temporary dullness and permanent damage in the form of scratches. Do sweep the floor at least once every day with a broom or dry mop and vacuum it once or even twice every week.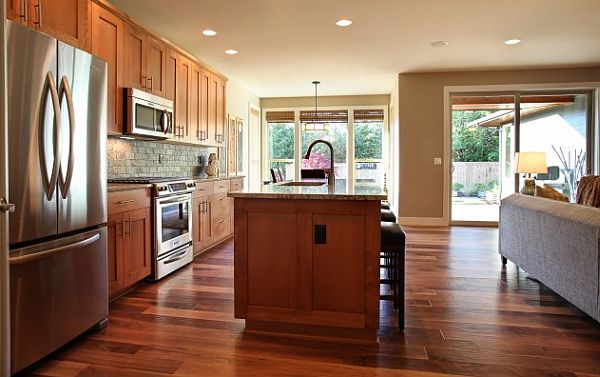 by nicole helene designs
Regular weekly cleaning with some water and a dash of vinegar helps keep the floor sparkling and free of dirt. This is a lot better than using soap, but do keep the mop moist and do not let it drip with water. Also clean up water spills ASAP to avoid further damage to the floor.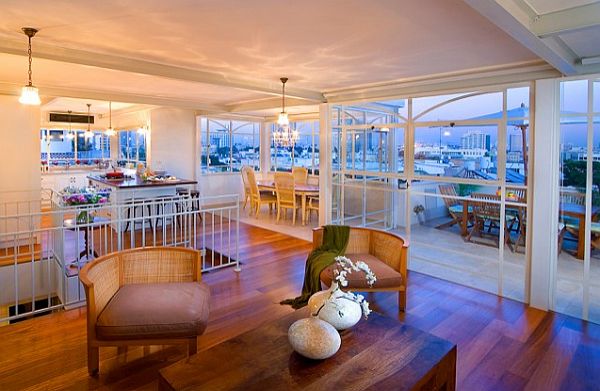 Architect Dror Rimok / Photo by Elad Gonen & Zeev Beech
Using clean and light footwear around the wooden floor helps a lot. Ensure that you do not use heavy boots or sharp heels a bit too much and since dirt from footwear can have the same effect as sandpaper on wood, use runners to keep the dirt off as much as possible.
The use of rugs, carpets and runners in the high traffic areas helps avoid damage to the wooden floor underneath. Since, areas like the staircase and hallways inevitably see plenty of activity, it is best to have them covered and protected.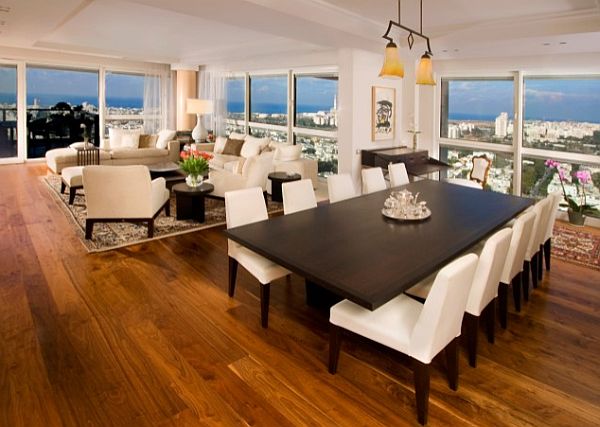 Architect Yossi Fridman / Photo by Elad Gonen & Zeev Beech