Villa Belvedere: Picture-perfect view of San Francisco
If you wish to own a home in San Francisco not just because you want one, but because you are in love with the city, then few, if any, would ever match the opulence offered by Villa Belvedere. Designed by one of the city's finest, Sandy Walker, the home offers you an amazing view of the Golden Gate Bridge and a lovely morning with a cup of coffee or a beautiful evening with glass of wine on the balcony of Villa Belvedere, is worth the price tag that this lavish home comes attached with — $45 million!!!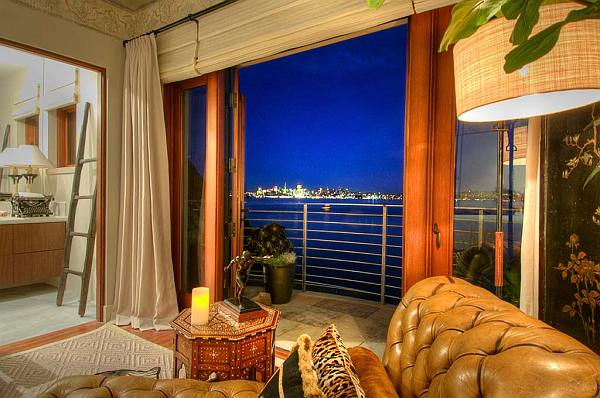 This 15,500 square foot home comes with 7 bedrooms and two spectacular bay front guest suites that will offer you amazing views as well with their floor-to-ceiling glass windows. Coming with separate pool house, private health club with sauna, steam room and gym, gourmet kitchen, a private lap pool and terraced gardens, this home offer you everything that you could possibly ask for. Spread across 3-floors, there is an elevator and even a temperature-controlled wine cellar so that you can store up wine of your choice.
The interiors are clad in some of the best décor that you could possibly hope for and the exterior matches this with its stone columns and walls of glass. Here is a home that offers absolutely everything that you could ask for. (Found on SFFineHomes)