Creative and Contemporary: Calkins Point Residence on Mercer Island
Situated in the midst of lush vegetation and green topped lawns in Mercer Island, Washington, the Calkins Point Residence by Scott Allen Architecture incorporates all the modern concepts in residential architecture that create sleek and stylish homes. With a limestone wall and natural green canopy forming an inviting and understated entrance, the home opens up into an impressive and spacious structure. Vaulted living space and water-bound exteriors are a few of the many unique features of this multi-million dollar structure that seems in serene agreement with its surroundings.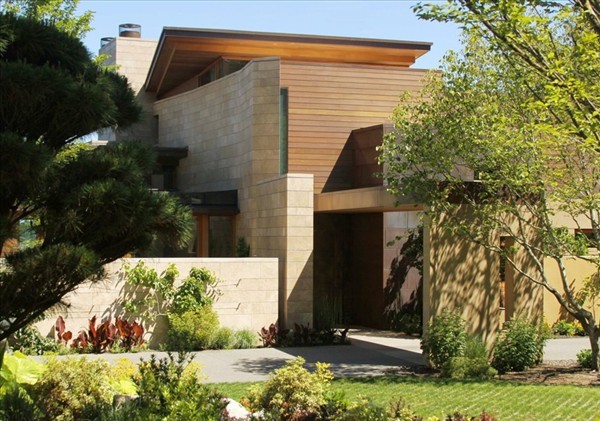 The spectacular green lawn that is spread across the courtyard of the residence is a wonderful visual treat, both from the interior and exterior and helps the house blend in with the natural setting of the region beyond its own borders. A vast foyer welcomes you with glee, while the wooden paneling on the outside not only heightens the beauty of the structure, but also acts as an energy-saving feature and regulates the temperature inside.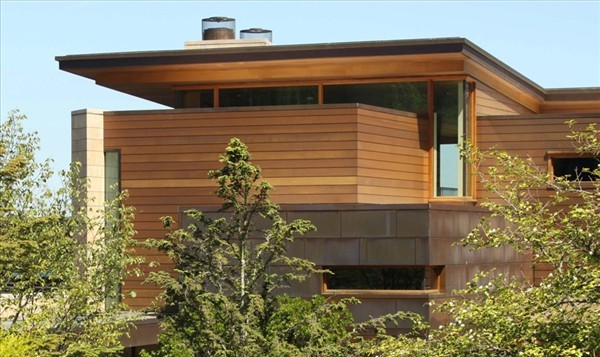 Sculptures that are made out of glass and stone bestow an artistic outlook to this contemporary design and the extravagant use of glass in the form of floor to ceiling windows gives those inside unobstructed views. While the lower level sports the living space and the dining area, the upper level finds space for the entire owner's suite, which includes a library, a piano room, a master suite, a refreshing spa and an inviting sundeck. A wonderful merger of form and function…