Renting is the new 1990's yo-yo. It's cool. Renting out your own space even more so.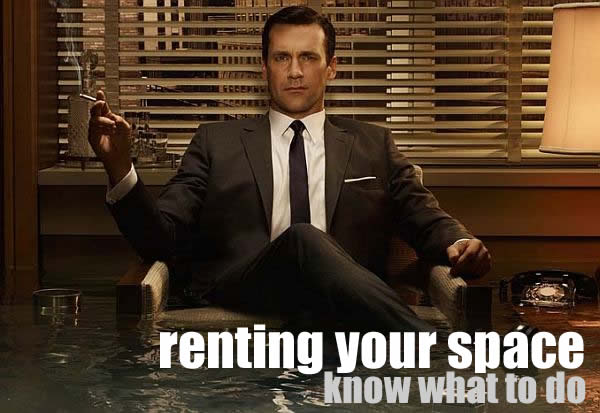 Living in a stranger's basement is hip and happening. It's sometimes more economically sound for the renter whose credit or monthly statement can't afford a mortgage. It's also always frugally sound for the owner to make a little extra cha-ching and in many scenarios can actually pay a large percentage of your mortgage or utilities enabling you to a quicker loan pay off and an opportunity to save up for the finer things in life. It can also help you spoil your grandchildren while contributing to pay off said grandchildren's parent's school loans. In nearly every classifieds section there is at least one ad where an individual categorically lists the streamlined desires of their next or even first rental home. Since few if any ads allow you hundreds of characters it's hard to put into minimalistic words what you want. But there are a few things every landlord should take into consideration when preparing to list their property or partial property for rent. First take care to invest enough into the property that it you would be willing to move from you current home into the abode you just finished off. Scott McGillivray is an expert at helping landlords achieve this point. When you compare the main floor to the rented basement after Mr. McGillivray has magically renovated it there is an elemental pull to it that makes whatever recommend price he pulls out of his hat entirely worth it.
Kitchen vs Ette: When a kitchenette just won't cut it anymore
Exceed above and beyond the bare necessities. One bed, one bath and whoop there it is, half a kitchenette. A leaky faucet in a limestone-ringed sink with lopsided cabinets and a fridge that could be featured in some obscure Vintage America magazine is not what you want.